Scarlett Cole's Top Military Heroes
GIVEAWAY: win Amazon Gift Card plus book

August 1, 2017
Military heroes are the twofer of romance. They fit the bill of a romantic lead with their alpha ways, rugged good looks, and heroic ways, and provide the double whammy of bad-ass protector. And yet despite the box we attempt to put them in, there are lots of different versions and interpretations of them. So, who would be my favorite military heroes? You would think picking them would be easy, but it wasn't. Here goes:
More about Scarlett Cole and her upcoming release, UNDER FIRE
2-time RITA nominee Scarlett Cole's UNDER FIRE pairs a hot Navy SEAL with a medical researcher who finds herself in too deep. Can Sixten Rapp take the heat and Dr. Louisa North handle the flames? Fans of Laura Kaye's HARD INK series and Julie Ann Walker's BLACK KNIGHTS INC. series will devour Cole's hot military hero in this opposites attract, romantic suspense.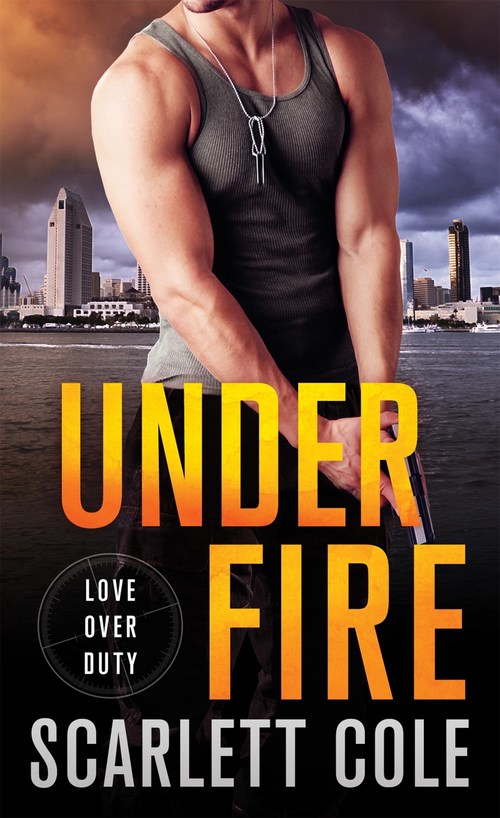 HE CAN TAKE THE HEAT.
Hot, hard-bodied Sixten Rapp is a former SEAL who's raring to begin his brand-new civilian life. He and his Navy "brothers" start a security firm that offers the kind of services only a team of military-trained professionals can provide. But nothing prepared Six for his new client: an innocent woman on a mission to improve thousands of lives. . . unless someone takes hers first.

CAN SHE HANDLE THE FLAMES?
Dr. Louisa North knows time is against her as she tries to create a "miracle" medical treatment for a disease with no known cure, until she creates a sample so powerful that the wrong people want to use it as a chemical weapon. At first, Six is unwilling to accept Louisa as his client. But soon he realizes that the danger is real and that there's much more to this plain-Jane scientist…including a burning passion between them that neither of them can resist. And now that an enemy is on Louisa's trail, Six will do whatever it takes to protect her―or die trying.
Romance Military | Romance Suspense [St. Martin's Press, On Sale: August 1, 2017, Mass Market Paperback / e-Book, ISBN: 9781250128447 / eISBN: 9781250128454]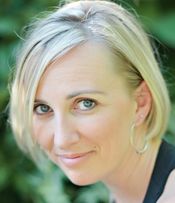 The tattoo across my right hip says it all really. A Life Less Ordinary. Inked by the amazingly talented Luke Wessman at the Wooster Street Social Club (a.k.a. New York Ink). Why is it important? Well, it sums up my view on life. That we should all aspire to live a life that is less boring, less predictable. Be bold, and do something amazing. I've made some crazy choices. I've been a car maker, a consultant, and even a senior executive at a large retailer running strategy. Born in England, spent time in the U.S. and Japan, before ending up in Canada were I met my own, personal hero – all six and a half feet of him. Both of us are scorpios! Yeah, I know! Should have checked the astrological signs earlier, but somehow it works for us. We have two amazing kids, who I either could never part with or could easily be convinced to sell on e-bay.
I've wanted to be a writer for a really long time. Check through my office cupboards or my computer and you'll find half written stories and character descriptions everywhere. Now I'm getting the chance to follow that dream.
Win a signed copy of UNDER FIRE plus a $5 Amazon gift card.
Comments
27 comments posted.
Re: Scarlett Cole's Top Military Heroes

One of my favorite authors for sure. I know I
won't be disappointed when I slide into world
created by her newest in my hands.
(Nicole Newman 12:44pm August 1)
Scarlett Cole is a new author for me... have not had the pleasure of reading anything yet of hers... making note!
(Colleen Conklin 1:10pm August 1)
I totally agree and love a little action and intrigue with
my romance! I've been a sucker for SEAL heroes and look
forward to reading Scarlett's.
(C P 2:56pm August 1)
I wish you luck and can't wait to sample!
(Diane Pollock 6:44pm August 1)
All of these books sound so good! Thank you Scarlet Cole
for the book list and the giveaway.
(Tanja Dancy 8:07pm August 1)
Scarlett Cole is a new author to me and I am looking forward
to diving into this book!
(Amber Niebaum 1:02am August 2)
I love military heros but haven't read any of these books yet. Sound great.
(Pam Howell 5:41am August 2)
I usually don't read books like this, but after reading to see
what yours is about I am definitely interested
(Shakeia Rieux 6:29am August 2)
Scarlett Cole would be a new author for me but it sounds like a great book and I will have to give it a try :)
(Kristy Imig 8:28am August 2)
I have never read any books by Scarlett Cole but Under Fire
sounds really good. I definitely would like to read this.
(Becky Kinard 11:14am August 2)
Scarlett Cole is a new author whose book sounds wonderful.
(Sharon Berger 11:27am August 2)
Thanks for sharing your list with us. Couldn't agree more
on why military heroes are so appealing!
(G. Bisbjerg 2:00pm August 2)
I love the way you described attributes of your heros and
gave examples via book hero's. I concur! Thanks!
(Kathleen Bylsma 4:06pm August 2)
What a great list of military heroes! I have a few personal
favorites as well. Keep up the good work!
(Dynal Roberson 5:25pm August 2)
Those are great military book heroes mentioned here. I also have a few similar book heroes that described the aforementioned book heroes' traits, too. Thanks for sharing!
(Ela Raymundo 5:35pm August 2)
S cole's under fire will be added to my TBR LIST
(Joanne Pezzuti 6:31pm August 2)
I am familiar with a number of books in that list and I will have to put Under Fire in my look for list.
(Annetta Sweetko 8:46pm August 2)
I love reading about Military Heroes.
Marilyn
(Marilyn Collins 8:47pm August 2)
Yes I like the military, the books sound interesting. thanks.
(Deb Pelletier 12:00pm August 3)
I enjoy reading these kinds of books. Have yet to read one by this author so I
have added her name to my TBR list
(Joy Isley 4:45pm August 3)
Sounds like a book I would enjoy reading.
(Jackie Wisherd 5:06pm August 3)
i love military romance! would love to win this.
(Dana Hopkins 5:08pm August 3)
I have never read any books by Scarlett Cole.
(Tm Occhip 11:50pm August 3)
This sounds like an interesting book and I would love to read it.
(Anna Speed 4:58am August 4)
Was lucky enough to get an advanced copy. HOT, HOT, HOT!
(Mary Smith 8:42am August 4)
I love reading about military heroes.
(Cheryl Haut 4:14pm August 4)
Love reading romance with a great military hero!
(April Kirkland 7:33pm August 4)
Registered users may leave comments.
Log in or register now!