6 Things I Learned About Writing Suspense from Reading Suspense.

June 24, 2016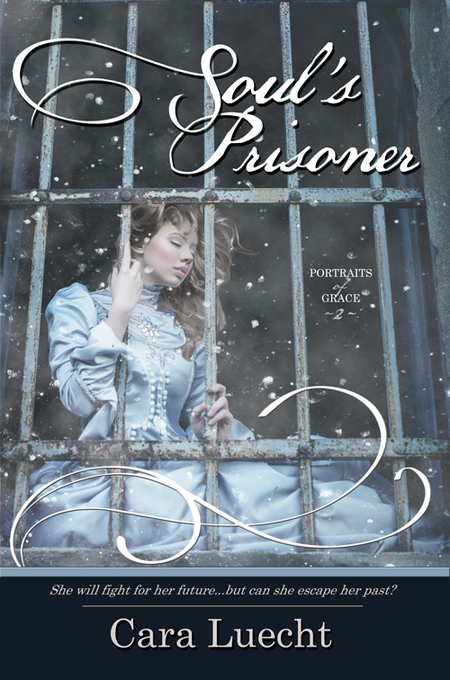 AVAILABLE
She'll fight for her future...but can she escape her past?
Portraits of Grace #2

December 2015
On Sale: December 15, 2015
Featuring: Rachel; Jenny; Jeremy
300 pages
ISBN: 1939023327
EAN: 9781939023322
Kindle: B015YFG8J2
e-Book
Add to Wish List

Also by Cara Luecht:
Soul's Prisoner, December 2015
Gathered Waters, April 2015
Soul Painter, March 2014

Looking back now, I realize that every time I picked up a book as a kid, I was learning to writeóespecially suspense.
In junior high, before amazon made just about every book on the planet available, I went to great lengths to find my favorite suspense authors and read everything they wrote. Arguably, some were better than others, but at that time I didnít even care. As long as there was something unexpected around the corner, I was in.
The most memorable experience was with the second book I read by Mary Higgins Clark. I was home alone, sitting on the sofa in a room lit only by the yellow incandescent light of the table lamp next to me. Suddenly, I was looking into a cradle of Clarkís imagination and seeing the pallor of death cover a baby.
I jumped. Literally jumped. My heart was racing and I was thirsty, but I was too scared to walk through the dark in the next room to get a drink.
That was the first time I ever gave craft a thought, and the first time that I actively mined a sentence for clues to how the author was able to cause that reaction with ink and paper as her only tool.
I realize now that I was learning how to write, how to create that reaction for other people, how to arrange words in a way so that other people could smile or cry or jump with fright. And now that I write suspense, I can look back and attribute my ability to communicate the trials of my imaginary characters in a way that causes other people to enter their dangerous worlds, even if only for an afternoon.
Reading suspense taught me 6 things about writing:
Pacing is everything.
Long sentences, short sentences, rhythm. Reading a writer who doesnít attend to pacing is like listening to a comedian with bad timing. You can read the stuff, but it really isnít much fun.
The bad guy needs to have one sympathetic quality.
Anything. Pick something. The reader doesnít need to like him, but he/she does need to relate.
The hero/heroine must be flawed.
Perfect people are annoying.
Surprises are awesome.
When I wrote Soul Painter, I honestly didnít know how I was going to resolve the conflict until I was writing it. Same thing with Soulís Prisoner. I couldnít wait to get home from work so that I could write and find out what was going to happen to my characters. These were the novels that made me realize that writing is actually more fun than reading.
A story doesnít have to be believable. The writer has to make it believable.
Have a hard time believing in spacemen? Yep. Me too. But when their stories are written with detail and emotion and the characters are connected to each other, it makes the story come to life, despite their dubious circumstances.
A little romance never hurt anything.
Although I have not written a romance novel (yet!), a little romance is appreciated by all.
Giveaway
What do you like about reading suspense? Do you have a story like mine? Who is your favorite suspense author? Tell us below and be entered to win a copy of SOUL'S PRISONER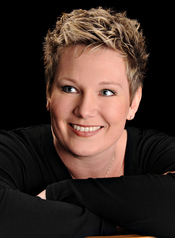 Award winning author, Cara Luecht, lives in Sun Prairie, Wisconsin with her husband, David, and their children. In addition to freelance writing and marketing, Cara works as an English Instructor for a local college. Cara graduated summa cum laude with a B.A. in English Literature from the University of Wisconsin and an M.F.A. in Creative Writing from Fairleigh Dickinson University. Currently, Cara is studying for a Masters of Divinity at Fuller Theological Seminary.
Cara has three published novels: Soul Painter (2015 Selah Award Finalist), Soulís Prisoner (a sequel to Soul Painter), and Gathered Waters (2016 Selah Award Winner). Her fourth novel, Devil in the Dust, is scheduled to release in April, 2017. Soul Painter and Soulís Prisoner will also be joined by a third novel in the series, Soulís Cry, in 2017.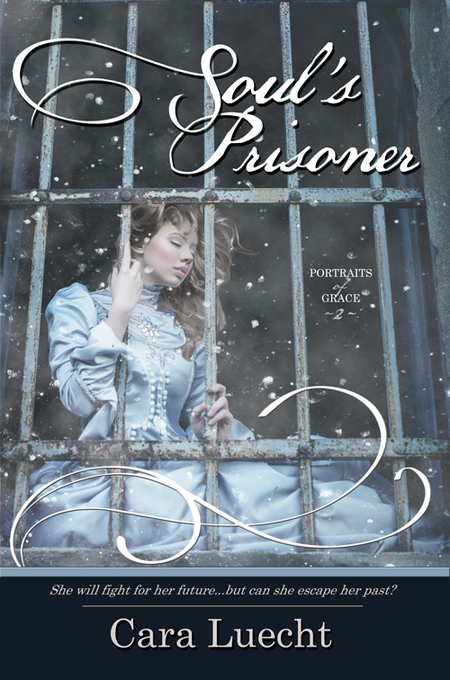 She'll fight for her future...but can she escape her past?
Chicago, Winter, 1891
Rachel is in danger. She's seen too much.
She creeps along the cement walls through the dank underbelly of the asylum. She d never planned to leave her quiet farm life, never thought she d find a place in the city, never imagined she d be in the kind of danger that would have her cowering in Dunning s cold, labyrinthine basement.
Jenny has finally found her place. After a childhood of abuse, she has friends, a real job, and her only wish is to give her adopted son the kind of life she never had.
A life of stability, without the risk and uncertainty of a father.
But when Jeremy, Rachel s brother, stumbles into their warehouse, asking for help to find his missing sister, Jenny's carefully constructed life begins to crumble.
Win SOUL'S PRISONER - tell us your favorite suspense author
Comments
26 comments posted.
Re: 6 Things I Learned About Writing Suspense from Reading Suspense.

I absolutely love suspense stories , they keep my heart beating ( fast ) ,keep me breathless and on the edge all through the book . My very favorite , I like a good romance within the book also . I " get into " the book so much that I'm usually one of the characters .This book sounds like a great thriller , my heart started racing as I was reading about it . Can hardly wait to read it . Thanks for this chance to win the book . OH , yes , I have several favorite authors of thrillers and suspense , now I add you to the list also.
(Joan Thrasher 10:45am June 25, 2016)
I love to read...anything! This book has more than
caught my eye! It's been awhile sense I've read
suspense. I'm a high school English teacher with six
children of my own...so reading is a dream. Edgar Allen
Poe would the latest suspense author I have read. At one
time, (before children) I enjoyed Sue Grafton.
(Amy Morgan 4:15pm June 25, 2016)
Love suspense stories and historical stories and your books looks like a good thriller..
(Gwenn Ostman 7:19pm June 25, 2016)
I love to read and reading suspense and romance they are
my fav. I am disabled with a nerve disease and since
having to quit teaching and being home all the time with
pain that is unforgiving reading is my thing. I love it
when i have such a good book that I am part of the book
and it is almost impossible to put it down that is
wonderful. Thank you for the giveaway !
(Peggy Clayton 12:49pm June 26, 2016)
I love suspense novels! Some of my faves are Nora
Roberts/J.D. Robb, Lee Child, John Sandford and Douglas
Preston & Lincoln Child.
(Elizabeth Hyatt 3:30pm June 26, 2016)
I love suspense novels. Some of my favorite authors are J.D. Robb, J.T. Ellison and Kathy Reichs.
(Bonnie Hometchko 1:32pm June 27, 2016)
Love the thrill ride that suspense novels give to readers. Love the
anticipation of turning the page to find out what happens next. I am a huge
fan of Kathy Reichs and Douglas Preston & Lincoln Child. I have a hard
time picking just these two because there are so many I love reading. Your
book sounds like a read right up my alley. You can never go wrong with
history and suspense.
(Penny Marks 5:29pm June 27, 2016)
I like suspense along with paranormal and/or fantasy but I read it all and I can't say that I have a favorite author cause there are just too many good ones out there! Now that's a long sentence :)
(Amber Mancebo 5:44pm June 27, 2016)
I love suspense stories and would love one of yours...I never have read one of yours so you are a new author to me.
(Karen Dieffenbaugher 6:12pm June 27, 2016)
I adore murder mysteries! i don't really have a favorite author
there are so many great ones how can a person choose!!When I read
I let myself be absorbed into the story!
(Teresa Miller 7:19pm June 27, 2016)
Soul's prisoner sounds great ♡ I would love to read your
book. Thank you
(Linda Romer 9:25pm June 27, 2016)
I like suspense because it keeps me guessing. I look
forward to reading your books.
(Julie McDonough 10:18pm June 27, 2016)
I really enjoyed Dee Henderson's The O'Malley Family Series. Life or death
mysteries that keep you on the edge of your seat. But honestly I just love
reading suspenseful books. Thanks for having the giveaway.
(Rose Milligan 11:11pm June 27, 2016)
I like your "6 things"!
(Melody Kaufman 11:43pm June 27, 2016)
This sounds mysteriously delicious!
(Melody Kaufman 11:57pm June 27, 2016)
I love reading them and being surprised, I look forward to the wondering and guessing, I love it1
(Darci Paice 8:47am June 28, 2016)
I really enjoy the thrilling feeling that always leaves
me guessing. I'm not a author (yet) but I have
experienced something like you in that my writing style
has been significantly influenced by the books I read as
a child. She is more of a mystery author, but my favorite
would have to be Agatha Christie :)
(Hylla Jackson 12:26pm June 28, 2016)
I like to read suspense as long as it's not too scary or full of graphic sex.
(Sue Farrell 3:42pm June 28, 2016)
I love reading Carla Neggers, Nora Roberts, Mary Higgins Clark, Iris Johansen, Heather Graham and so many others. My nose is in a book almost every day. I'm always looking for new authors to read.
(Sharon Mitchell 3:25am June 29, 2016)
I like suspense
(Dawna Preston 2:37pm June 29, 2016)
i love books and then i do them all the time i try to all and any book i can not say any author come in handy
(Desiree Reilly 8:02pm June 29, 2016)
There are many suspense, mystery, murder, criminal
procedurals, cozy books that I love reading. They take me
to very strange places!
(Nancy Ludvik 10:36pm June 29, 2016)
I love reading suspense, both historical & contemporary. I
don't have a favorite but enjoy Johansen, Quick, Krentz,
and several more. Thank you!
(Beth Tilley 11:45am June 30, 2016)
I love reading a combination of suspense and romance. This type keeps me turning pages as rapidly as possible to find out what is going to happen next.
(Anna Speed 2:56pm June 30, 2016)
The suspense genre is a love of mine because it keeps me on the edge of my seat while I'm reading. The entire time I am trying to figure out exactly who did what and what is going to happen next.
(Leni Kaye 6:49pm June 30, 2016)
I like suspense stories because they keep me interested and on my toes
trying to figure out what could possibly come next. Gillian Flynn is my
favorite suspense author. But I have many!
(Connie Williamson 9:58pm June 30, 2016)
Registered users may leave comments.
Log in or register now!