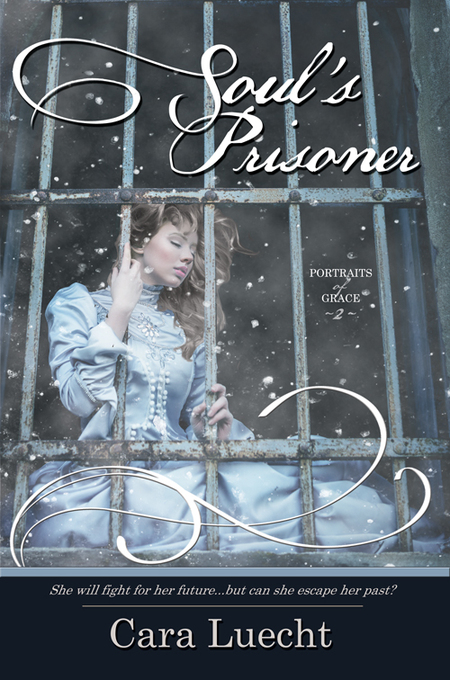 Purchase
She'll fight for her future...but can she escape her past?
Portraits of Grace #2
Self Published
December 2015
On Sale: December 15, 2015
Featuring: Rachel; Jenny; Jeremy
300 pages
ISBN: 1939023327
EAN: 9781939023322
Kindle: B015YFG8J2
e-Book
Add to Wish List

Chicago, Winter, 1891
Rachel is in danger. She's seen too much.
She creeps along the cement walls through the dank underbelly of the asylum. She d never planned to leave her quiet farm life, never thought she d find a place in the city, never imagined she d be in the kind of danger that would have her cowering in Dunning s cold, labyrinthine basement.
Jenny has finally found her place. After a childhood of abuse, she has friends, a real job, and her only wish is to give her adopted son the kind of life she never had.
A life of stability, without the risk and uncertainty of a father.
But when Jeremy, Rachel s brother, stumbles into their warehouse, asking for help to find his missing sister, Jenny's carefully constructed life begins to crumble.
Portraits of Grace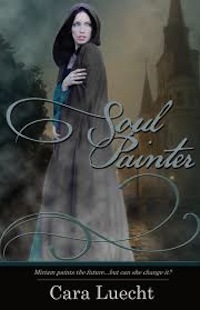 Soul Painter
#1.0
Amazon.com | BN.com | | |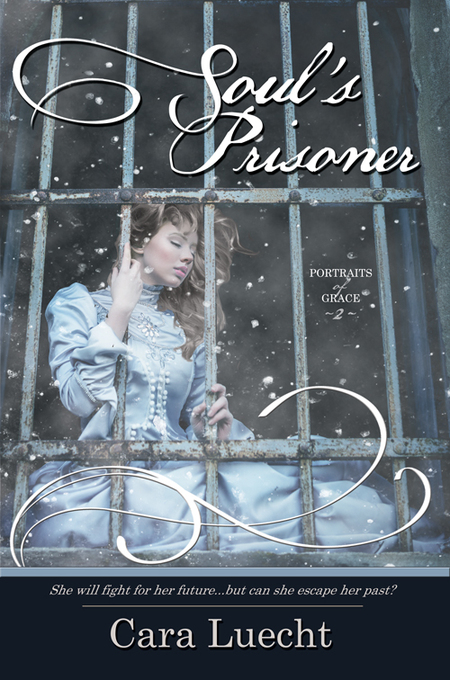 Soul's Prisoner
#2.0
Kindle | BN.com | | |
Comments
46 comments posted.
Re: Soul's Prisoner

Turkey
(Marissa Yip-Young 6:16am November 20, 2015)
My grandson insists that I make cornbread dressing and I make an extra batch for him to take home. We make broccoli casserole that even the children like, sweet potato casserole, and mac and cheese for the little ones. These are just some of the sides. I tried sauteed squash once but no one touched it so scratch that one!
(Linda Harrison 10:48am November 20, 2015)
If you asked my Husband, he would say that it would have to
be my dressing!! He lives for my dressing on Thanksgiving,
and almost eats more of that than the turkey itself!! He
also loves my stuffed celery. I'm not a picky person, but I
love my sweet potatoes and cranberry sauce, with a side order
of turkey skin, and some white meat on the side!! lol I'm
looking forward to Thanksgiving, and hope everyone has a
Happy and Blessed Thanksgiving, and that all of their dishes
come out the very best yet!!
(Peggy Roberson 11:22am November 20, 2015)
We enjoy roasted veggies, corn bread and white turkey meat.
(Sharon Berger 12:31pm November 20, 2015)
Sweet potato casserole. And my honey yeast rolls.
(Pam Howell 5:22pm November 20, 2015)
Your creamed corn recipe sounds delicious. I will have to make it!
(Susan Mahaffey 6:09pm November 20, 2015)
we used corn like that but grand and i would ccook for up to 3 day be fore holdiday i am the oldest of 100 grand kid soi help her make up to 10 pie and then the turkey on thanskgivng and then duck befor and then blolgna fryed and then roast the roast ws cooked the day before
(Desiree Reilly 10:05pm November 20, 2015)
We always have turkey, homemade dressing and cranberry suace. I have to mention that I love your book cover. It is haunting and beautifully done.
(Ginger Hinson 2:24am November 21, 2015)
turkey breasts, mashed potatoes, cranberry (canned), corn, stuffing, gravy - the way we make the stuffing & gravy changes and pumpkin and pecan pie for dessert.
(Beth Elder 5:04pm November 21, 2015)
We haven't been able to scale down either, so we continue to make our favorites - (four types of potatoes - mashed, buttered parsley potatoes, German potato salad and sweet potatoes with brown sugar and marshmallows), honey-baked ham, small turkey breast, classic cranberry sauce, green beans, pickled beets and onions, creamy mac and cheese, corn and rice casserole, dressing, deviled eggs, baked buttered parsley carrots, steamed broccoli . . .. Leftovers always go home with family and friends.
(Linda Leonard 8:19am November 22, 2015)
We have Thanksgiving dinner at the home of one of my brothers - he does up a lot of cool recipes - all of my brothers are Civil War Reenactors so he oftentimes makes Civil War-era recipes - all three of my brothers are great cooks - I was absent on the days any kind of talent at all was given out LOL!
(Felicia Ciaudelli 1:07pm November 22, 2015)
I'm English so we don't celebrate Thanksgiving but for Christmas it would have to be Christmas Pudding and Cream.
(Lesley Walsh 6:31pm November 22, 2015)
Turkey Ham Beans Corn deviled eggs potatoes chicken and dressing mac and cheese rolls cranberry sauce and chocolate pie
(Cathy Garner 11:33pm November 22, 2015)
Fried turkey and mom's dressing. We make 3 turkeys and 2
batches of dressing so everyone has lots of leftovers.
(Angela Daffern 11:28am November 23, 2015)
My family expects me to provide turkey, dressing, sweet potato casserole and a German chocolate cake.
(Anna Speed 12:13pm November 23, 2015)
I gotta have Mama's Eastern Dressing (bread) and Daddy's
Southern Dressing (cornbred). This says holiday to me!
(Kimberley Coover 2:38pm November 23, 2015)
cream corn! I like your version..I may try it. Have a great
Thanksgiving!
(Tracy Simms 3:32pm November 23, 2015)
We always have a turkey , ham , sweet potato casserole , green bean casserole ,hash brown potato casserole , corn on the cob, all kinds of pies, dinner rolls ,sweet tea , coffee , you name it ,we'll probably have it on the table or setting on the cabinet . We always have plenty for everyone to take home and eat for the rest of the week . LoL Thanks for this giveaway , I'd love to read this book . Certainly hope ALL have a wonderful Thanksgiving .
(Joan Thrasher 6:44pm November 23, 2015)
My Mum's homemade trifle is always a Christmas must have!
(Trish Wakeman 7:39pm November 23, 2015)
Pecan pie. Can't do without it at Thanksgiving dinner.
(G. Bisbjerg 1:54pm November 26, 2015)
I absolutely love suspense stories , they keep my heart beating ( fast ) ,keep me breathless and on the edge all through the book . My very favorite , I like a good romance within the book also . I " get into " the book so much that I'm usually one of the characters .This book sounds like a great thriller , my heart started racing as I was reading about it . Can hardly wait to read it . Thanks for this chance to win the book . OH , yes , I have several favorite authors of thrillers and suspense , now I add you to the list also.
(Joan Thrasher 10:45am June 25, 2016)
I love to read...anything! This book has more than
caught my eye! It's been awhile sense I've read
suspense. I'm a high school English teacher with six
children of my own...so reading is a dream. Edgar Allen
Poe would the latest suspense author I have read. At one
time, (before children) I enjoyed Sue Grafton.
(Amy Morgan 4:15pm June 25, 2016)
Love suspense stories and historical stories and your books looks like a good thriller..
(Gwenn Ostman 7:19pm June 25, 2016)
I love to read and reading suspense and romance they are
my fav. I am disabled with a nerve disease and since
having to quit teaching and being home all the time with
pain that is unforgiving reading is my thing. I love it
when i have such a good book that I am part of the book
and it is almost impossible to put it down that is
wonderful. Thank you for the giveaway !
(Peggy Clayton 12:49pm June 26, 2016)
I love suspense novels! Some of my faves are Nora
Roberts/J.D. Robb, Lee Child, John Sandford and Douglas
Preston & Lincoln Child.
(Elizabeth Hyatt 3:30pm June 26, 2016)
I love suspense novels. Some of my favorite authors are J.D. Robb, J.T. Ellison and Kathy Reichs.
(Bonnie H 1:32pm June 27, 2016)
Love the thrill ride that suspense novels give to readers. Love the
anticipation of turning the page to find out what happens next. I am a huge
fan of Kathy Reichs and Douglas Preston & Lincoln Child. I have a hard
time picking just these two because there are so many I love reading. Your
book sounds like a read right up my alley. You can never go wrong with
history and suspense.
(Penny Marks 5:29pm June 27, 2016)
I like suspense along with paranormal and/or fantasy but I read it all and I can't say that I have a favorite author cause there are just too many good ones out there! Now that's a long sentence :)
(Amber Mancebo 5:44pm June 27, 2016)
I love suspense stories and would love one of yours...I never have read one of yours so you are a new author to me.
(Karen Dieffenbaugher 6:12pm June 27, 2016)
I adore murder mysteries! i don't really have a favorite author
there are so many great ones how can a person choose!!When I read
I let myself be absorbed into the story!
(Teresa Miller 7:19pm June 27, 2016)
Soul's prisoner sounds great ♡ I would love to read your
book. Thank you
(Linda Romer 9:25pm June 27, 2016)
I like suspense because it keeps me guessing. I look
forward to reading your books.
(Julie McDonough 10:18pm June 27, 2016)
I really enjoyed Dee Henderson's The O'Malley Family Series. Life or death
mysteries that keep you on the edge of your seat. But honestly I just love
reading suspenseful books. Thanks for having the giveaway.
(Rose Milligan 11:11pm June 27, 2016)
I like your "6 things"!
(Melody Kaufman 11:43pm June 27, 2016)
This sounds mysteriously delicious!
(Melody Kaufman 11:57pm June 27, 2016)
I love reading them and being surprised, I look forward to the wondering and guessing, I love it1
(Darci Paice 8:47am June 28, 2016)
I really enjoy the thrilling feeling that always leaves
me guessing. I'm not a author (yet) but I have
experienced something like you in that my writing style
has been significantly influenced by the books I read as
a child. She is more of a mystery author, but my favorite
would have to be Agatha Christie :)
(Hylla Jackson 12:26pm June 28, 2016)
I like to read suspense as long as it's not too scary or full of graphic sex.
(Sue Farrell 3:42pm June 28, 2016)
I love reading Carla Neggers, Nora Roberts, Mary Higgins Clark, Iris Johansen, Heather Graham and so many others. My nose is in a book almost every day. I'm always looking for new authors to read.
(Sharon Mitchell 3:25am June 29, 2016)
I like suspense
(Dawna Preston 2:37pm June 29, 2016)
i love books and then i do them all the time i try to all and any book i can not say any author come in handy
(Desiree Reilly 8:02pm June 29, 2016)
There are many suspense, mystery, murder, criminal
procedurals, cozy books that I love reading. They take me
to very strange places!
(Nancy Ludvik 10:36pm June 29, 2016)
I love reading suspense, both historical & contemporary. I
don't have a favorite but enjoy Johansen, Quick, Krentz,
and several more. Thank you!
(Beth Tilley 11:45am June 30, 2016)
I love reading a combination of suspense and romance. This type keeps me turning pages as rapidly as possible to find out what is going to happen next.
(Anna Speed 2:56pm June 30, 2016)
The suspense genre is a love of mine because it keeps me on the edge of my seat while I'm reading. The entire time I am trying to figure out exactly who did what and what is going to happen next.
(Leni Kaye 6:49pm June 30, 2016)
I like suspense stories because they keep me interested and on my toes
trying to figure out what could possibly come next. Gillian Flynn is my
favorite suspense author. But I have many!
(Connie Williamson 9:58pm June 30, 2016)
Registered users may leave comments.
Log in or register now!