Marsali Taylor | Death on a Longship

September 2, 2012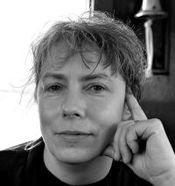 They always say, "Write about what you know', so I made the heroine of DEATH ON A LONGSHIP, Cass Lynch, a keen sailor. Well, more like obsessive - she ran away from home and education to join a three-masted sailing ship, and pursue a career on the water: teaching children in dinghies on the beaches of the Mediterranean, going to night school to learn navigation, sailing across the Atlantic, and living aboard her own boat.
I've not quite done all of those. I grew up with boats, in holidays on the glorious west coast of Scotland, in a cottage three miles by sea from the end of the road. There were badgers, foxes, otters, seals, weird spiky caterpillars and double-winged dragonflies, a blow-up canoe for pottering round the rocks and our family's twelve-foot wooden rowing boat. I still have her, and I can hardly believe two adults, three children and a Siamese cat really went for miles in anything so small. According to my mum, she was my first playpen: 'I put you in the boat with a book, and you were perfectly happy.' As the child starts, so she'll grow!
The first time I was in a sailing dinghy was on a school trip when I was fifteen. I took the helm and went 'Wow! This is it.' It was the most successful falling-in-love of my teenage years. Two years later, when I got my first job, I spent the money on Lady Blue, and devoted the summer to learning to handle her, in races at the local club, with a rescue boat in attendance, and a more experienced sailor to crew for me. (A tip here, girls - since sailing is a 90% male sport, it wasn't a bad move romance-wise, either.) When I got my first teaching job here in Aith, Shetland, I moved with three bookcases, a rocking chair, my painted head-bed, several boxes of books ... and Lady Blue.
It felt strange at first, being alone out on the water, but gradually I widened my 'back garden': first, past the narrows in the middle of our 'voe', or sea loch, then to the end of the voe, where I could surf down the big Atlantic swell, then out into the Rona, the channel leading in the Atlantic itself - Cass's childhood sailing territory in her red-sailed dinghy, Osprey. I only came to grief once, when the wind blew up on me and flipped Lady Blue over, throwing me out into the water. I swam around to the centerboard (the dinghy equivalent of a keel) and hauled her upright, sails flapping. When I tried to get back aboard though, she just capsized on top of me.
It wasn't a good predicament. I was out in the Rona, half a mile from the shore, with not a house in sight. The water was cold, and I'd already been fighting my way home for an hour, so I was dangerously tired. But Lady Blue's nose was pointing shorewards - I pulled her jib (front sail) in, hooked my arms over her sides, set my feet against the centerboard, underwater, and there we were, sailing towards safety.
I wanted a real adventure out at sea, so I signed aboard the Norwegian square-rigged ship Sorlandet (Cass's favourite tall ship, too).  It was a wonderful experience: waking in the dark, to go up on deck and see the moon shining on the tiers of sails; to sit look-out in the bows and watch  the sun rise above the horizon like a scarlet hot-air balloon; to brace myself against the great wheel and feel the ship rise and fall beneath me, with sail after white sail rising up into the sky above.  It was cold, though, in these Northern waters ...  Cass has sailed tall ships in tropical seas, with the southern stars above her, and flying fish glinting silver in the air - I might have to do a research voyage on that.
My third boat is the the original of Cass's beloved Khalida - my Karima S.  She has a chart table,  a cooker, a toilet and my comfortable berth,  complete with duvet,  pillow and a good book.  She's just big enough to keep me safe, just small enough for me to handle single-handed, and I've had so much fun with her.  With the yachts from nearby Brae, where Death on a Longship is set, I've enjoyed barbecues on heather-smelling hillsides, parties in a laughter-filled cabin and nights at remote piers where the air blazes with stars. Last year, we sailed right around mainland Shetland, nearly 200 miles.
And crossing the Atlantic?  I haven't done that yet.  Cass's first Atlantic crossing was with her lover Alain, and they were on the way home when things went horribly wrong -  but, as we say in Shetland, that's a tale for another time.
ABOUT DEATH ON A LONGSHIP
When she talks her way into a job skippering a Viking longship for a Hollywood film, Cass Lynch thinks her big break has finally arrived - even though it means returning home to the Shetland Islands, a place she hasn't set foot on since she ran away as a teenager to pursue her dreams of sailing. When a dead woman turns up on the boat's deck, Cass, her past and her family come under suspicion from the disturbingly shrewd Detective Inspector Macrae.
Cass must call on all her local knowledge of Shetland, the wisdom gained from years of sailing, and her glamorous, French opera singer mother to clear herself and her family of suspicion - and to catch the killer before Cass becomes the next victim.
To win DEATH ON A LONGSHIP: leave a comment on this blog post to be entered to win a book (open internationally for ebook or the US, UK, and Canada for a print book).
Marsali Taylor grew up near Edinburgh, and came to Shetland as a newly-qualified teacher. She is currently a part-time teacher on Shetland's scenic west side, living with her husband and two Shetland ponies. Marsali is a qualified STGA tourist-guide who is fascinated by history, and has published plays in Shetland's distinctive dialect, as well as a history of women's suffrage in Shetland. She's also a keen sailor who enjoys exploring in her own 8m yacht, and an active member of her local drama group.                 
Comments
50 comments posted.
Re: Marsali Taylor | Death on a Longship

i will read this, i have always wanted to sail on a ship
(Debbi Shaw 12:29pm September 2, 2012)
Sounds like an interesting book - looking forward to reading
it!
(Karysa Faire 12:32pm September 2, 2012)
This sounds like it will be a real page-turner of a book!! My hat goes off to you for having the courage to take a boat out on the water like that!! I also can't believe that your Siamese cat would like it out on the water!! I have 2 kittens that are amazed at slow-running water out of the faucet, but I don't think that I'd ever be able to get them in a bathtub, let alone near a body of water!! Your posting today was a book onto itself, and I'm sure I'll see a lot of it in the book you wrote!! Congratulations on your book, and I'll be looking forward to reading it this Fall.
(Peggy Roberson 12:42pm September 2, 2012)
Interesting mystery with unusual characters.
(Shari Santella 12:47pm September 2, 2012)
Ha, this sounds fantastic! I've not read a good Sea/ Boat book
in a while! Exciting!
(Candice Duffey 1:00pm September 2, 2012)
Thank you all for those comments - I do hope you enjoy Death on a Longship.
Debbi, sailing is wonderful, and I hope that you'll feel like you've tried it
through reading (one publisher turned it down because it made her feel as if
she was at sea, and she doesn't like boats ...)
Peggy, our Siamese cat was the most beautiful creature, and he loved the
boat, and going for long hill walks ... and finding shrews and hiding them
among our rubber boots (you learned to turn them upside-down before
putting a foot in). The only thing he really hated was the 5-hour car journey
there. There's a family tradition that we were visited by the brother of film
star James Mason, who brought a collie with him - Chula promptly chased the
dog into the sea, and wouldn't let it come out.
I have two kittens too, and I haven't yet tried to train them as sea-kittens -
but I wouldn't put anything past them. One is a sweet fluffy thing, and the
other is a small fiend who is sitting on my desk right now, and helping me
type. That's m' cat!
Shari, I hope you'll enjoy the characters - I got particularly fond of Maman,
who only speaks English as a great concession, and sweeps in on a waft of 'Je
reviens' and Callas eyeliner to make sure nobody is arrested.
Candice, that sounds intriguing - what are your favourite sea mysteries? Have
you read the classic 'The Riddle of the Sands'? It kept me spellbound all the
way from Aberdeen to Greece, one summer.
Best wishes to you all - and enjoy!
Marsali
(Marsali Taylor 4:13pm September 2, 2012)
Your book sounds like a fun read, suspense and I love when authors use animals & their natural tendencies to get into things only unique to that partiular dog, cat, etc. As you can tell, I love animals and suspense.
(Pat Moore 4:42pm September 2, 2012)
I envy you your love of the open water. My fear is too great to enjoy the beauty of it. I love reading about it and seeing it in pictures, etc but something about being close to it just unnerves me.
Good luck and happy writing!
(Tracie Travis 4:43pm September 2, 2012)
Love to read - unfortunately when I lived in Scotland I never
got to the Shetlands
(Susan Meikle 4:52pm September 2, 2012)
aaaahhh, water - I love the water - I would love to live near the ocean or on a boat! Adding that to your book makes it VERY fascinating!
(Felicia Ciaudelli 5:18pm September 2, 2012)
I would love to read a story like that. It sounds like it promises to be a real page turner. I enjoy a good book...
(Angelina Daniels-Shaw 7:03pm September 2, 2012)
Well.....My Scots great-great grandmother sailed to New Zealand from Airdrie to visit relatives in Scottish Dunedin, stayed to marry an Englishman, who later sailed her to San Francisco where they stayed for a time, then moved last to British Columbia where she arrived at lakeside Kaslo by boat. "We" Scots get about, eh?

As for the cat, my Smeeze in Madrid would try to assist me in laundering unmentionables in a bathroom sink by swishing his paws through the water to touch the clothing and would jump into the shower with me while the water was running.....surely a misplaced, nautical feline!

As for me, many of my earliest years were spent in Guam and on Florida's Gulf coast; as a teen, I lived a year in a small coastal town in Iceland; and, as an adult, I lived on the bank of the Thames with a locally made kayak to transport me to friends' also along the bank. So.....I should be a water baby, shouldn't I? Naw.....sea sickness plagues me and lazy swimming matches me to swimming pools.

Thus I admire a woman of strength who can hold her own with the sea and captain her own vessel and life. I look forward to this setting and mystery to be solved by such a one. Thank you!
(Carla Schuller 10:11pm September 2, 2012)
DEATH ON A LONG LONGSHIP looks fabulous.
(Mary Preston 10:52pm September 2, 2012)
This sounds like a wonderful suspense book with lots of interesting twists to keep you sharp. I am afraid of boats but you cat sounds like one of a kind. Myself am a dog person but appreciate others who have fantastic cats. I enjoy swimming...just not boats. Joy to you for such talent. Hope to be lucky to win this sea worthy read. Love to read. Thanks : )
(Shirley Sego 11:50pm September 2, 2012)
Love to read it.
(Deborah Garcia 1:30am September 3, 2012)
I don't know much about the sailor life but would be interested in this read, thanks for the opportunity!
(Darci Paice 4:00am September 3, 2012)
Therw is nothing like sailing along on the bay!!! Love to read this book
(Bonnie Capuano 7:32am September 3, 2012)
Sounds like sailing is exciting to learn. I love the ocean, but never thought of taking lessons to learn to sail. Maybe this should go onto my bucket list
(Diane McMahon 9:32am September 3, 2012)
Great contest to win
(Kent Cook 10:06am September 3, 2012)
Thanks for the giveway
(Carrie Conley 10:16am September 3, 2012)
I've always been a bit nervous on the water. But your book sounds great.
(Pam Howell 11:14am September 3, 2012)
I haven't been on a cruise but I have done sailing just a little bit of the coast of California.
(Kai Wong 1:58pm September 3, 2012)
I used to live on the coast--now I'm in landlocked Minnesota---how I would love to sail on the ocean again. Must read this book to bring back the smell of the sea.
(Sue Farrell 2:16pm September 3, 2012)
I also love learning something new. That's why novel's are so helpful, they give the background of different aspects of life and industries that you are unaware of. I look forward to reading this book, I know nothing about the sea.
(Kathleen Bianchi 2:17pm September 3, 2012)
Mr Scots ancestors greeted me when I visited your wonderful country on a history/nature tour. What a grand time I had!
Blessings,
Marajorie
(Marjorie Carmony 3:27pm September 3, 2012)
I've always wanted to sail so this sounds wonderful with a mystery and Scotland too.
(Theresa Norris 3:37pm September 3, 2012)
This looks to be one of those books that grab you,and do not let you put it down, till it is finished.. Love those kind of books.. Thank you for this opportunity.
(Holly Vanderhule 6:39pm September 3, 2012)
We had the Tall Ships Race here in Dublin recently, very impressive ships!
Sounds like a great book.
(Clare O'Beara 6:47am September 4, 2012)
Thank you all for all your comments - it's SOOOO lovely, after writing away in my own room for so long by myself, to be encouraged by real readers! Thank you - and I do hope you enjoy the book - please let me know on my newly-launched website, marsalitaylor.co.uk
I never thought of you all being so excited by a sea mystery - I grew up by the sea, and have always lived within sight of it, so I forget there are places with none ... how do you know which way is north?
Pat, Carla, Shirley and the other animal-lovers, the pet in 'Death on a Longship' is a large, black and white Rat - called Rat. He belongs to Cass's Norwegian engineer, and is generally trustworthy on board so long as the biscuit / cookie tub is kept shut. The next book has a cat, though - Cass finds a tiny kitten - which gets called Cat.
Carla, I have a water cat too - possibly the reincarnation of my previous water cat. He's called Magnus (he was a starving stray, so we gave him a big sounding name to encourage him - he now weighs 7kg, that's a stone!) He sits outside in the rain until he's drenched, then drips in to be dried with his own towel - and he likes being stroked with hands dipped in hot water too.
Kathleen, I do so agree with you about stories set in a different place or industry - I love that too. When I go on holiday I try always to find a novel set there, to read while I'm there - otherwise it seems a bit daft, for example, to lie on a Greek beach transporting your head to London.
Lynn, Maman specialises in Rameau - I was told that to make a living in opera today, as a soloist, you need to find a niche market.
Clare, among the ships, did you notice my own Sorlandet? She's beautiful! - but they all are ...

Best wishes to you all,
Marsali
(Marsali Taylor 9:39am September 4, 2012)
Looking forward to reading this!
(Nancy Gallagher 12:53pm September 4, 2012)
I've never been sailing, only boating and fishing out on the Mississippi River in Minnesota. It's peaceful and serene. Your book sounds fascinating and interesting and I'd love to read it!
(Linda Luinstra 6:28pm September 4, 2012)
Always loved seeing the "Tall Ships" whenever they came to Boston. Such romance. Can't wait to read your new book!
(Sandra Kingsbury 7:45pm September 4, 2012)
Love the tall ships when they sail into the Port of Sacramento. Would love to read your book.
(P Noda 8:42pm September 4, 2012)
Congrats on the new release! WOW! I would love to know how to
sail. It sounds fun :)
(Erin Fender 10:47pm September 4, 2012)
Sounds like you had a great childhood.I love watching the tall ships come in to port.Sometimes you can go on them and tour them. There is class that you pay and you take classes and work on the ship
(Patricia Kasner 11:00pm September 4, 2012)
Ships, Scotland and Hollywood! My kind of read :)
I'd like to appreciate the time you took to reply to each
comment left by your readers.
We all admire the effort.
(Rachael Whitzman 1:06am September 5, 2012)
This sounds like an exciting read. I can't wait! Thank you so much!
(Teresa Sullivan 9:33am September 5, 2012)
Can't wait to read it!
(Ashley C 10:36am September 5, 2012)
What a combination of my favorite things...the sea, Scotland and a longship. totally cool!
(Mary Allen 11:48am September 5, 2012)
Thanks for the chance to win your book!
(Sally Hannoush 11:53am September 5, 2012)
Thanks for the sweep. This sounds like my type of book.
(Anna Speed 1:14pm September 5, 2012)
sounds like a great read..thanks
(Kimberly Hoefs 3:27pm September 5, 2012)
Thank you all for your comments - and it's a pleasure reading and answering.
Linda, your river sounds lovely - I've never seen a really wide river but a pal
and I had fun motoring along the river Shannon in Ireland for a week. It was
so relaxing! (No men added to this) We read in our bunks till about half past
ten, then made a huge cooked breakfast, consulted the map and pottered
gently along the river until we got to the next town with a pub that sounded
hopeful for a good pub dinner. I swear we were the slowest boat on the river!
But it was so beautiful - the reeds each side, and cows grazing, and willow
trees bending over the water, and houses in the distance. The Guiness was
wonderful too!
Patricia, that was how I got my voyage on the Sorlandet - as a paying crew. It
was such fun - I was on the 4-8 watch; Luckily I can get up no bother -
though ask me to stay up after 10.30 and you've had it.
One of our kittens sends his greetings as well. He's called Major Petrov and
his grandmother was a Russian blue, so he has the most beautiful thick coat,
blue-grey with silver stripes, and white mittens, and the only way I can keep
him off the keyboard is to encourage him to chase these letters that are
appearing on the screen ...
I must go - my next blog needs to be written! It's about Shetland ponies. We
had two, but the oldest had to be put down a week ago - a very sad day, as I'd
had her for 28 years, from a foal with a sale label stuck to her behind. Her
son was just lost without her - but a kind friend lent us a young lady, a two
year old, brown and white, and he is so smitten with love that he LEFT the
food in his bucket to go and show her the best place to cross the stream.
Awww ...

best wishes to you all,
Marsali
(Marsali Taylor 3:39pm September 5, 2012)
mystery ,murder & sailing. What a great combination.Can;t wait to read it.
(Christine Schultz 6:40pm September 5, 2012)
Sounds wonderful. :)
(Leslie Davis 7:25pm September 5, 2012)
Cannot wait to read the latest!
(Nancy Gallagher 9:27pm September 5, 2012)
Thanks for sharing - the book sounds wonderful.
(Mary Chin 9:52pm September 5, 2012)
Looking forward to reading the book.
(Roseann Moss 11:17pm September 5, 2012)
sounds like a good read.
(Barbara Studer 12:39pm September 6, 2012)
Things to do with boats are fascinating to me although I love to keep both feet firmly on the ground.
(Alyson Widen 2:31pm September 8, 2012)
Registered users may leave comments.
Log in or register now!