Trinity Blacio | Summer Heat

June 30, 2013
Masters of The Cats: Collaring The Saber-Tooth
Trinity Blacio
AVAILABLE
The Cometedge Pact. Three warriors are bound to every female, connecting two separate races through a sense of duty, blood, sex, and love.
Masters of The Cats

April 2013
On Sale: March 28, 2013
Featuring: Maya Saber; Akaos Featherstone
109 pages
ISBN: 1626010196
EAN: 9781626010192
Kindle: B00C2IZF58
e-Book
Add to Wish List

Also by Trinity Blacio:
Masters of The Cats: Collaring The Saber-Tooth, April 2013
The Virgin Witch and Vampire King, February 2013
We LOVE New York: A Romance Anthology to Raise Funds for Hurricane Sandy Relief, February 2013
Hot For Winter, January 2013

Tiny drops of sweat rolled down between her breasts and soaked into her bra. The summer sun beat down on her back as she dug in the dirt trying to get her garden planted before the rain came later that week. The lawn still needed cutting, and kids were pleading to go to the lake, but the list of things to do around the house kept growing. Stories sit on my computer to be finished and characters are demanding each of their stories be told first.
The heat is upon us, and summer is here. What will you be doing this summer? Will you be sitting by a pool or lake, enjoying the warmth of the sun?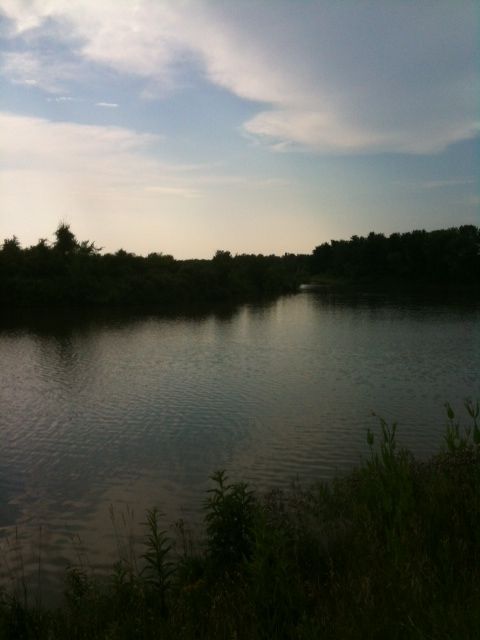 Do you have children yelling, "Mom, I'm bored! Mom, I want..." Are you counting the down the days until school starts again?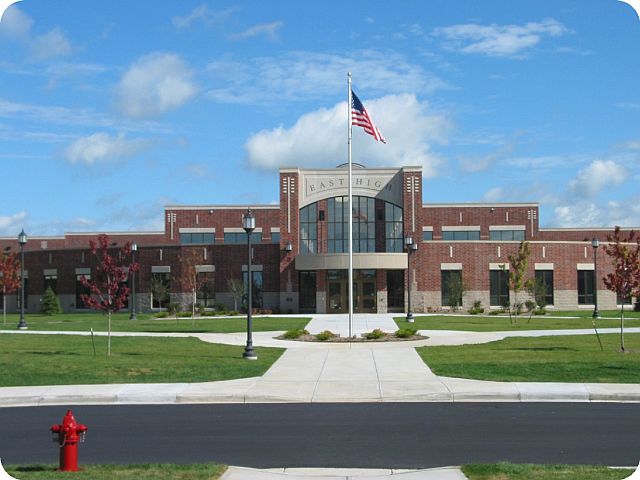 I don't know about the rest of you, but we're suffering our first summer heat wave and I do not do well in the heat. I'd rather have a foot of snow than have the thermometer at ninety-six degrees in the sun. Have you ever gotten so hot your wrists sweat and stick to your computer? I have, and it sucks big time.
But I'm not one to whine. I'm having a couple of contests to celebrate summer. The first one is here. Anyone who comments below, telling me where you will be celebrating the Fourth of July will be entered to win a free copy of my new story, Surrender Your Independence, at Riverdale Avenue Books.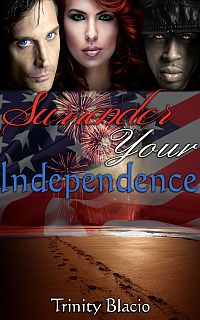 Tamara Crozier, an Army registered nurse with one tour of Afghanistan behind her, just wants a night on the beach, holiday fireworks and some quiet time to unwind. What she got was way more than she expected. Could she surrender her heart, soul and independence to the two men, or whatever they call themselves?
Gage Evans and Lars Cooper were not only members of the Other Unit, they were also lovers. When Gage decided it was time for them to relax and enjoy the holiday, neither of them expected to find their consort sitting in the lobby of the hotel they'd booked.
Could they help her forget the nightmares of her past? Would she embrace their dark love?
Second contest, which will last until July 10th, and is at Book Obsessed Chicks
I will be giving away a summer basket filled with goodies. There are two ways to enter the contest. One, leave me a comment on where you do most of your reading, and for an extra entry post a review of SURRENDER YOUR INDEPENDENCE, anywhere, Goodreads, here at Fresh Fiction, amazon and so on...when it comes out July 3.
Forecast for the following story, HOT! MASTERS OF THE CATS, the first book: Collaring the Saber-Tooth. A great read to enjoy while sitting poolside. When the heat rises, jump into the cool water. Reviewed here on Fresh Fiction.
Have a great summer everyone, and be safe—Trinity Blacio.
Trinity Blacio has been writing now professionally for ten years. Currently she has available titles from Freya's Bower, Ravenous Romance, and Riverdale Avenue Books with more to come. She is always excited to be writing, hearing from readers.
She lives in Wellington, Ohio and shares with her two children, Cheyenne and Rudy, two cats Smokey and Missy. When Trinity has time you can find her reading all sorts of romance novels. But as you have figured out her favorite are Dark Fantasy, Erotic, Ménage, Erotic Horror. website | Facebook | Twitter
Comments
36 comments posted.
Re: Trinity Blacio | Summer Heat

Sounds like an interesting book, a little mystery, and a lot of romance. As a nurse it also intrigues me from the relationship area! Looks Great!!
(LeAnn Knott 2:26pm June 30, 2013)
I do the most of my reading - everywhere. At home in the AC, by the pool while the sun and breeze fills my body, at the beach with the ocean ions relaxing my spirit as I slip off into another world, I am even guilty of reading while DH drives or when I wait in the car as errands are done.
(Carla Carlson 2:28pm June 30, 2013)
I do most of my reading in bed before I fall asleep. I also spend some enjoyable moments in the doctor's office waiting to be seen.
(Kathleen Yohanna 2:38pm June 30, 2013)
I find that my bed is where I do most of my reading. Usually
I'm never without a book for those spare moments when it fills
in the time nicely, plus books in hand are the best for me,
because I like to use bookmarks.
(Alyson Widen 4:43pm June 30, 2013)
Can't wait to read your new book. I love reading. I always have a book with me so that if I have a spare moment I can read. I read in the tub. By the pool,while my husband drives us to fl every march. I love to read a bit before I go to bed. I especially like to read in bed in the early morning when the house is quiet.
(Mary Branham 5:25pm June 30, 2013)
Wow, your new book: SURRENDER YOUR INDEPENDENCE sounds like
a fascinating Hot and steamy romance book to read at home in
our new window a/c unit that we had to purchase and before
that a new clothes dryer. It has been so Hot here in Austin,
TX. Cannot live with our air conditioning for sure. We have
4 Chawinnies; Chihuahua/Dachsunds and I could put them in
their puppy pool and cool my feet off and read your new
steamy book to them. I would love to read and win your new
book and goodies. Thank You very much. Cecilia CECE
(Cecilia Dunbar Hernandez 6:11pm June 30, 2013)
We'll be celebrating the 4th at a family cookout.
(Mary C 6:20pm June 30, 2013)
It's difficult to say where I do most of my reading. It's wherever I can, I
guess! In my living room chair, propped up in bed, on my back patio, in a
folding chair at the beach, in the car while I'm waiting to pick up one of my
kids..... (The list goes on.) I would love to read Surrender Your
Independence!!!
(Linda Brennan 6:32pm June 30, 2013)
i cant wait to read your new book sounds really good
(Denise Smith 8:09pm June 30, 2013)
Your book sound very good. As to where I will be spending the 4th I will be inside watching the fireworks going off in the sky. We are having record heats and I want to be in with the ac and enjoying the view.
(Larena Hubble 8:56pm June 30, 2013)
Wow, I am in love with this story already - I, like most of the others who commented, will read ANYWHERE!!! And here in the Philly area we have been getting plenty of heat - as well as the wettest June on record - I will take the heat and humidity any day of the week, though!
(Felicia Ciaudelli 10:32pm June 30, 2013)
Your book sounds.. Hot! I love a mixture of elements in a book, they keep you interested and you feel you are almost part of the characters. I don't do hot and humid well either, but take it over the snow, sleet and cold, as long as I can have a good book to read. Thank you!
(C Culp 7:21am July 1, 2013)
Being a cat lover, this sounds like an interesting read!! In fact, I have one male and one female cat in my house, and I'm sure I'll be glancing over at my kittens while I'm reading this book, imagining them in these parts!! I've never read a book like this before, so it should be a different type of read to kick off my Summer!! Right now it's a bit cool here, so we can use some heat!!
(Peggy Roberson 8:43am July 1, 2013)
I read anywhere and everywhere. I just love to read.
Your book sounds interesting.
(Mary Hay 9:26am July 1, 2013)
I'll be working on the 4th.
(Sheila True 10:43am July 1, 2013)
I do most of my reading in my favorite chair, it doesn't matter if it is a lbrary
book, my book, or a kindle book. This summer I'm a little distracted by my
vegetable garden.
(Laura Gullickson 11:10am July 1, 2013)
I do most of my reading sitting inside in a chair. Sounds like a great
book. Hope i win a copy.
(Sarah Bauman 11:46am July 1, 2013)
The 4th will be spent with my family... enjoying BBQ & each others company.
As for reading, I love being in my fav spot in my room.
(Colleen Conklin 1:11pm July 1, 2013)
Hello everyone, thank you for stopping by and I do so hope you enjoy my new story. Their story will continue also in a Christmas setting I'll be writing. So make sure to get this one. :) Have a great summer.
Trinity
(Trinity Blacio 1:28pm July 1, 2013)
Family reunion then watching the fireworks down by the lake at
the Greatest Fourth in the North.
(Raeline Peterson 2:26pm July 1, 2013)
I do most of my reading sitting on the couch. I hope you have a happy holiday. Thanks for the giveaway.
(Jeanne Agee 4:10pm July 1, 2013)
Sounds like a interesting read, WTG on your writing skills too.
Do most of my reading on a leather chair, with my male German Shepherd on
the rug beside me. (on the floor)
Really enjoying watching the July 4th PBS special and seeing the fireworks with
family.
(Dayle Butler 4:34pm July 1, 2013)
I am spending my 4th at home watching fireworks on tv
(Lori McPhetridge 5:08pm July 1, 2013)
I do most of my reading in my big chair in the living room. your books are at the top of my list
(Lori McPhetridge 5:10pm July 1, 2013)
We will go sailing and then barbeque.
(Maureen Emmons 9:14pm July 1, 2013)
I do mine on a sofa in our patio
(Patricia Kasner 10:14pm July 1, 2013)
Congrats on all of the chaos. A busy life is exciting. Mine used to be, now
my children are grown and gone and my job is also gone, my hubby is out
of town working so I will be spending the 4th alone at home. I need to make
some friends and get a life! But most people aren't as exciting as my books
and and my books don't mind if I am not in fancy clothes. I guess it is time
for me to get my bum moving though or I will end up growing roots.
(Patti Paonessa 10:20pm July 1, 2013)
As long as my kindle is charged I can and do read anywhere.
But come summer time my favorite place is outside on the deck.
in the sun.
(Lori Tedrick 11:16pm July 1, 2013)
I am hosting a Fourth of July BBQ at my house this year. Looking forward to all the drama family will bring. Yippee!

Good luck and happy writing!
(Tracie Travis 11:42pm July 1, 2013)
I read in the living room, on travel, in my bedroom, looking forward to some downtime this summer to relax and catch up on a few hours uninterrupted reading vs. fitting in 30 mins here and there!
(Darci Paice 3:51am July 2, 2013)
Enjoy reading outside on the patio during the nice summer late afternoons and early evenings or inside relaxing in a comfortable chair. Love barbequing and fireworks which is the best way to spend the 4th of July.
(Rich Cook 5:23pm July 2, 2013)
I read wherever I can, whenever I can.
(Cheryl McEwen 7:32pm July 2, 2013)
We've been invited some old friends home. It's in the country with a pool (if the rain holds off). I love the camaraderie of old friends we haven't seen for awhile and making new ones over barbecue, good food and drinks in a relaxed atmosphere. Good luck with your book... Surrender Your Independence sounds so good!
(Annetta Sweetko 8:35pm July 2, 2013)
I will be going over to my sister in Camarillo for BBQ and shopping at the outlet. Then we will head back to my place to watch the fireworks from Dodger Stadium on the 4th of July.
(Kai Wong 10:45pm July 2, 2013)
Sounds like a great story. My husband and I will be celebrating the 4th together at home - quietly - this year. And I'm very much looking forward to it!!! Best of luck with the book - and thanks for the chance to win.
(Nancy Reynolds 10:04am July 3, 2013)
I like to head for the coast in Summer. I have family there,
so bonus.
(Mary Preston 10:48pm July 3, 2013)
Registered users may leave comments.
Log in or register now!