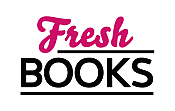 Get a great read for October
"Intriguing realm with aliens, vampires and one really big cat"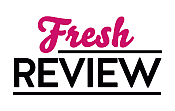 Reviewed by Annetta Sweetko
Posted May 15, 2013

Romance Erotica Sensual | Romance Paranormal | Science Fiction
In MASTERS OF CATS: COLLARING THE SABER-TOOTH Maya Saber is a survivor. Her family has been killed and her world destroyed by a man who now goes by the name of Randolph Arrow. Whatever name he goes by she plans to be the one to kill him and his men for the crimes against her family and the other feline's now in her care. The search for this evil being has brought her face to face with the man she has been waiting for. But even she is in for a bigger surprise than expected.
Akaos Featherstone is Cometedge, Sentinels of the portals, Gatekeepers, warriors who were made to protect the different realms. His Kith, or family, has been protecting the Earth for years. Now he finds what he believes is his Meru, his female mate. But he also finds that his mate was endangered by a mistake he made he is more than ready to rectify that mistake. But this warrior has a thing or two to learn from a very large and very angry saber-tooth tiger.
MASTERS OF CATS: COLLARING THE SABER-TOOTH is set in a fast paced, intriguing new realm with different beings working together. The characters are out of the ordinary and bring out many emotional ups and downs as they keep getting surprises and shocks handed to them. I loved the strength of Maya, to survive what she did, but was able to be submissive to her men because she could trust them. If a woman having three husbands, some bondage and very light m/m doesn't bother you, this is an appealing book
SUMMARY
Light years away, the Tetraheros came together. Their creation, the Cometedge race, is on the verge of extinction, even with the female companions provided to them throughout the years. Meanwhile one lone rogue has tried to wipe out the feline shifter population on Earth. There was only one solution: The Cometedge Pact. Three warriors are bound to every female, connecting two separate races through a sense of duty, blood, sex, and love.
Excerpt
Maya watched from the roof of her home. The wolf carefully moved around her residence. He was no ordinary wolf. She knew who he was. The ancient, Akaos, was here to speak to her.

She didn't move, but she didn't have to. Her scent was now more pungent then before. Anyone with a nose would be able to smell the hormones. The cat inside purred and waited for her mate. Maya couldn't believe it, this man/wolf was her other half.

The wolf was big and smart as it sniffed the air. It studied everything. Could he be trying to figure a way in? She didn't know and couldn't chance it. It was time to let him know she knew exactly who he was, an ancient, an elder, and that he'd come calling.

Her bones crunched, muscles stretched, and fur replaced skin. She shifted to the mighty saber–tooth tiger before she jumped off the roof of her home.

Maya landed three feet in front of the wolf. No matter what, this man would know who she was. There was no reason not to show him and the Council what they were up against. If they even thought of controlling her, she would give them hell. But for some reason, the thought of him taking control sent a sexual thrill through her. No one could ever control her. Oh they tried, but failed. Did this man have what it took to control the cat? Her tiger sure thought so.

She sat down in front him and started to clean her paw. Her gaze held his. If the wolf could sigh, Maya swore it did. The wolf's body started to shift.

The man was enormous, over seven feet tall, and built like a tank. He wore black dress pants and a white silk shirt. He bowed his head.

"I am sorry if I intruded on your property, but I couldn't wait to meet you. My name is, Akaos Featherstone. Won't you shift so we can talk? Please tell your sisters I mean no harm." She looked behind him, and sure enough, all of her sisters hissed, and waited for her orders.

Akaos was a very powerful man and hid his age well, even for an elder. His voice was deep, authoritative, even though he asked her, giving her the curiosity she deserved. Maya knew by his body posture he already considered her his.

Her body twisted and popped as she shifted. "You're either very stupid or very powerful. Sir, I think the later. Go play my sisters. I will entertain our surprise guest." Maya turned and headed towards the entrance of her home.

"The others with you are coming. It's up to you if we talk tonight or not. I'll be inside and you're welcome in my home." Maya pointed to the headlights that came around the building.

"Weapons are not allowed in my home, but then again, I don't believe you really need them now, do you?" Maya challenged and was rewarded with a small growl.

As she walked inside her home. She could feel the weight of his stare on her backside. She couldn't help grinning like a fool when she turned to her sisters. They parted and surrounded her as she came in. Lacey leaned against the wall with a smile on her face.

"He's the one?" Was all Lacey said, and Maya nodded.

"What do they want?" Abby hissed.

She reached over and hugged the small woman. "He's here to talk to me. I've known for some time this would happen. Just wish it would have been later."

Lacey stepped beside her. "Go, you all understand what needs to be done when we have guests we don't know." Her best friend bumped her with her hip. "I won't let anything happen to her. That she doesn't want to happen, that is," she teased.

As if on cue, the room grew warm, the smell of pine, and wood filled the air. Akaos stood in the door, with another man who was only a few inches shorter. The new man sported a crew cut and bright red hair, where Akaos was bald. Two men, obviously guards, stood behind them scanning the area. "Have we interrupted?" Akaos's gaze slid down her body and back up again to meet her gaze.

Before she could say anything, Gabby, the quietest of all the sisters, hissed and turned to leave. "What do you think, being here in the middle night? I thought ancients were smarter than this." She shifted and ran out of the room.
---
What do you think about this review?
Comments
No comments posted.

Registered users may leave comments.
Log in or register now!