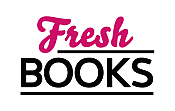 Be swept away in December
Reviews
41 - 60 of 375 ( prev | next )
Diary Of A Teenage Fairy Godmother
by Kathleen Baldwin
"A Modern Take on the Traditional Tale of a Fairy Godmother"
Posted September 23, 2013

Lilliana Skye has just graduated from Fairy Godmother school, and is slated to watch over one of Cinderella's descendants to make certain she makes good choices. This sounds like a recipe for a saccharine-sweet fairy tale with gooey dogooders and heavy handed morality handed down from on high Read more...



Heart Of Venom
by Jennifer Estep
"Pure Adrenaline-Ridden Kick Ass Adventure"
Posted September 7, 2013

Jo-Jo, skilled healer and beautician and her sister Sophia, bad-ass body disposer and Goth extraordinaire have been a part of Gin Blanco's life since she met her foster father Fletcher Lane, aka the assassin Tin Man. Years ago Fletcher rescued Sophia from a madman on a mountain Read more...



The Runaway Countess
by Amanda McCabe
"More Mature After the Wedding Historical Romance"
Posted September 7, 2013

When Jane Bancroft married Hayden Fitzwalter, Earl of Ramsey all she knew of love could fit in a teacup. She was certain they loved each other and innocently felt that would be enough to make a wonderful life together. Three miscarriages later with Hayden lost in his cups and tangled Read more...



Deadly Sting
by Jennifer Estep
"Gin Blanco is Back, Knives in Hand to Take on a Giant Problem"
Posted September 2, 2013

Gin Blanco is back in the eighth installment of the Elemental Assassin series. This time she shows up at a tony high class event to help get her mind off her erstwhile boyfriend only to realize there are a few too many giants about, even for the exhibition Read more...



Unconditional
by Lauren Dane
"Plunge Into A Thrilling Mystery in This Tightly Plotted Paranormal Romance"
Posted August 28, 2013

Intertwined with her Bound by Magick series, as well as a bit of her De la Vega Cat series Lauren Dane has a new entry in her Cascadia Wolves series, the first since 2008. UNCONDITIONAL, book eight, picks up a handful of years past book seven (Fated) and Read more...



A Brew to a Kill
by Cleo Coyle
"The Food Truck Business Can be Deadly"
Posted August 18, 2013

As the story opens, Clare's biggest problem is convincing her business partner and former husband Matteo (Matt) Allegro of the wisdom of Village Blend's newest investment; a food and coffee truck called Muffin Muse. All that shifts when a speeding van fells her friend and colleague Lilly Beth Read more...



Death Al Dente
by Leslie Budewitz
"This First in a New Series Is Strong Enough to Stand Outside the Confines of Its Genre"
Posted August 17, 2013

First in the new Food Lover's Village Mystery series, DEATH AL DENTE focuses on main character Erin Murphy who has moved back to her hometown to help her mother manage and update her family's legacy, the store that has been known as Murphy's Mercantile almost Read more...



That Touch Of Ink
by Diane Vallere
"Clever and Enjoyable...Especially if You are a Doris Day Fan"
Posted August 10, 2013

Madison Night shares a birthday with Doris Day and that, combined with her love of mid-century design inspired her Dallas-based business, Mad for Mod. She sees a lot of herself in the characters Doris played in her romantic comedies but her attitude when it comes to business and Read more...



The Lost
by Vicki Pettersson
"Rockabilly Sweetheart and Her Fallen Angel Lover Fight the Big Fight"
Posted August 4, 2013

The second in Vicki Petterson's Celestial Blues series has at its core a love story, although it is far from a typically formulaic romance. Like book one, The Taken, THE LOST has as its background the mystery of who killed fallen angel Grif and his beautiful blonde Read more...



The Red Plague Affair
by Lilith Saintcrow
"Book Two in the Bannon and Clare Steampunk Series Follows Through With a Dark and Dangerous Ride."
Posted August 3, 2013

As book two in Lilith Saintcrow's Bannon and Clare series opens Archibold Clare, mentath in service to Queen and Empire has settled into a somewhat complacent state, pursuing his arch nemesis and fellow mentath, the thief Francis Vance, sometimes at the expense of his duty to the Read more...



Sweet Revenge
by Zoe Archer
"Power, Passion and Suspense Sing Throughout This Unusual Historical Romance"
Posted July 11, 2013

Jack Dalton is an escaped convict with one singular mission, to complete the act that sent him to Dunmoor Prison in the first place. When a group of mostly toffs forcibly enlists him to their cause, his one thought is to use them to get close enough to his target Read more...



The Good, The Bad And The Witchy
by Heather Blake
"A Pleasure to Read, Another Solid Entry in the Wishcraft Series"
Posted July 6, 2013

In book three of her Wishcraft series, Heather Blake's spunky yet vulnerable heroine Darcy Merriweather is plunged into another murder investigation. This time the victim is loved by (almost) everyone, a side benefit of his particular witchy craft. In a case tangled in the thorns of a Read more...



Tarnished And Torn
by Juliet Blackwell
"The Fifth Entry in the Witchcraft Mystery Series May Be the Best Yet!"
Posted July 5, 2013

Lily Ivory's visit to a local Gem Faire is disrupted by fire, murder and a runaway Vietnamese pot-bellied pig. Before the brouhaha settles Lily will be entangled in an investigation where her estranged father may be the prime suspect. In a maelstrom of fire dancing, ancient methods of Read more...



Bled and Breakfast
by Michelle Rowen
"Delightfully Twisty Plotlines and Plenty of Vampire Romance"
Posted June 29, 2013

Sarah Dearly and brand new husband Theirry de Bennicoer are in Salem, Massachusetts only days after their Las Vegas wedding. It's not their first choice of vacation destination by any means but when the Ring, (the official vampire council) calls on Theirry in his position as consultant to investigate Read more...



Kiss and Spell
by Shanna Swendson
"Book Seven in the Enchanted, Inc Series is Another Enjoyable Romp"
Posted June 1, 2013

Katie Chandler is flexing her bright and shiny new magical muscles (only in a secret room at work, to avoid outing her boyfriend Owen's recovery of his powers that happened at the same time) when elves start disappearing. Could the power- hungry Sylvester, disputed leader of the elves and Read more...



Blood Trade
by Faith Hunter
"Jane Yellowrock is Back, Kicking Vampire Ass and Revealing More of Her Past"
Posted May 27, 2013

Although Jane did a lot to clean up the Naturaleza problem in Natchez (Death's Rival) , the problem is still there, and getting worse. Naturaleza vamps immune to silver are slaughtering and kidnapping people at will and spreading the vamp plague as they go. When asked by Hieronymous, the Master Read more...



Hot Blooded
by Amanda Carlson
"The Second in the Series is Even Better. Werewolf P.I. With a Very Full Schedule"
Posted May 27, 2013

Jessica McClain, P.I. and only female werewolf on the planet has been caught up in a maelstrom of events. Currently her primary focus is to track down and rescue her mate Roarke who has been captured by a sadistic bitch of a witch goddess. She is accompanied on her Read more...



One Day in Apple Grove
by C.H. Admirand
"Sweet and Passionate, Poignant and Rich"
Posted May 26, 2013

Jack Gannon has returned to Apple Grove to take over his father's family practice and recover from the physical and emotional injuries incurred during his time as a medical corpsman in the Navy, seven years before. He is just barely getting settled when a fuzzy black pup and a Read more...



The Taming of Ryder Cavanaugh
by Stephanie Laurens
"Stephanie Laurens Pens a Love Letter to the Strength of Family"
Posted May 19, 2013

Mary Cynster, the youngest and last of the sisters to wed has been biding her time, waiting for the necklace of the Lady to become hers. She has her 'one and only hero' all picked out, she only needs confirmation from the rose quartz stone to move forward with her Read more...



Predatory
by Nina Bangs, Alexandra Ivy, Dianne Duvall, Hannah Jayne
"Predatory, Romance With Plenty of Bite, and Worth Every Penny"
Posted May 18, 2013

Out of Control by Alexandra Ivy Angela Locke is being used as bait to catch a psychotic High Blood female bent on the impossible. Her only hope is to trust her life to the mysterious (and HOT) man who has been keeping secrets at the risk of her life. Ties Read more...



Diana Troldahl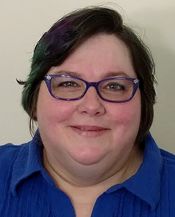 Diana has had a profound love affair with books since she was 4 years old and learned to read the word 'door'. Never fewer than three books going at one time makes for a happy, fulfilled life. In the time not spent reading and writing, she designs knitting and crochet patterns under the name Otterwise Designs. She is married to a modern Viking. They are owned by 2 cats, and she is working on getting a dog (the Viking is a cat person). She will read almost anything, but doesn't really like horror or general non-genre fiction unless it was written more than a century ago.
Blog Posts
No posts found.