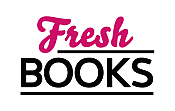 October ushers in great books with holiday themes!
Juliet Blackwell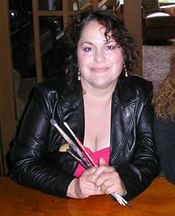 Blogging at Fresh Fiction
Juliet Blackwell | Of Procrastination and Secret Passages
December 3, 2015
The Internet has made it difficult to be a writer. In the olden days (ie, before the Internet), a person might come up Read More...
Juliet Blackwell | On writing, and the Winchester Mystery House
July 7, 2015
Writing a novel is a little like building the Winchester Mystery House. Are you familiar with this place? Located in San Jose, about an hour Read More...
Juliet Blackwell | Hearst Castle Dreams
December 2, 2014
About halfway down the coast of California stands a grand estate on a hill overlooking the Pacific Ocean. Called San Simeon, or Hearst's Castle Read More...
Pseudonym for Hailey Lind.

Juliet Blackwell is the New York Times bestselling author of the Witchcraft Mystery series, featuring a powerful witch with a vintage clothes store in San Francisco's Haight-Ashbury. She also writes the Haunted Home Renovation Mystery series, about a failed anthropologist who reluctantly takes over her father's high-end construction company…and finds ghosts behind the walls. As Hailey Lind, Blackwell wrote the Agatha-nominated Art Lover's Mystery series, in which an ex-art forger attempts to go straight as a faux finisher. She is currently working on a novel about a woman who takes over her uncle's locksmith shop in Paris, entitled The Paris Key. A former anthropologist and social worker, Juliet has worked in Mexico, Spain, Cuba, Italy, the Philippines, and France.
Awards
, , The Vineyards of Champagne, January 2020

Log In to see more information about Juliet Blackwell
Log in or register now!
Series
Witchcraft Mystery | Haunted Home Renovation
Books:
The Paris Showroom, April 2022
Trade Size
Synchronized Sorcery, July 2021
Witchcraft Mystery #11
Mass Market Paperback / e-Book
Off the Wild Coast of Brittany, March 2021
Trade Size / e-Book
The Last Curtain Call, July 2020
Haunted Home Renovation #8
Mass Market Paperback / e-Book
The Vineyards of Champagne, February 2020
Paperback / e-Book
Bewitched and Betrothed, July 2019
Witchcraft #10
Mass Market Paperback / e-Book
The Lost Carousel of Provence, September 2018
Trade Size / e-Book
A Magical Match, April 2018
Witchcraft Mystery #9
Mass Market Paperback / e-Book
A Ghostly Light, July 2017
Haunted Home Renovation #7
Mass Market Paperback / e-Book
Letters from Paris, September 2016
Trade Size / e-Book
A Toxic Trousseau, July 2016
A Witchcraft Mystery #8
Mass Market Paperback / e-Book
Give Up the Ghost, December 2015
Haunted Home Renovation #6
Paperback / e-Book
The Paris Key, September 2015
Paperback / e-Book
Spellcasting In Silk, July 2015
Witchcraft Mystery #7
Paperback / e-Book
Keeper of the Castle, December 2014
Haunted Home Renovation #5
Mass Market Paperback / e-Book
A Vision In Velvet, July 2014
A Witchcraft Mystery #6
Paperback / e-Book
Home For The Haunting, December 2013
Haunted Home Renovation #4
Paperback / e-Book
Tarnished And Torn, July 2013
A Witchcraft Mystery #5
Paperback / e-Book
Murder On The House, December 2012
A Haunted Home Renovation Mystery #3
Paperback / e-Book
In A Witch's Wardrobe, July 2012
Witchcraft Mystery #4
Paperback / e-Book
Dead Bolt, December 2011
A Haunted Home Renovation Mystery # 2
Paperback / e-Book
Hexes And Hemlines, June 2011
A Witchcraft Mystery
Paperback
If Walls Could Talk, December 2010
Haunted Home Renovation Mystery #1
Mass Market Paperback / e-Book
A Cast-Off Coven, June 2010
Witchcraft #2
Paperback
Secondhand Spirits, July 2009
Witchcraft #1
Paperback