"Sparks Ignite the Wilds of Alaska in Kat Martin's Newest Series"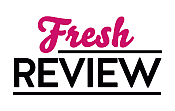 Reviewed by Diana Troldahl
Posted June 4, 2014

Beverly Hills interior designer Lane Bishop follows her heart to take on a huge job restoring a remote Alaskan lodge, and take on its owner the uber-sexy Dylan Brodie. Dylan knows why he is paying top-dollar to bring Lane to his home, and although she is a more than competent designer, it is her red-headed sexy self he wants close.
Although AGAINST THE WILD has its genesis in the Raines of Wind Canyon series (book 9, Against the Mark) it is the beginning of an almost completely separate series, The Brodies. Three gorgeous brothers in beautiful, quirky Alaska is an intriguing set-up for what promises to be another set of skillfully-written romantic suspense tales from the prolific Kat Martin.
The mysterious elements from Native American (Tlingit) folklore as well as a murder to be solved contrast well with the emotionally mute eight-year-old Emily, faithful Irish wolfhound Finn and the warm and welcoming housekeeper Winifred Henry. Although the true culprit is revealed toward the middle of the story, enough red herrings are drawn to keep a reader guessing far into the book.
AGAINST THE WILD is a solid and interesting beginning to Kat Martin's newest series. I look forward to more Alaskan adventure in book two of The Brodies , Against the Sky, due out in February 2015.
SUMMARY
Alaska - Where the men are as bold and untamed as America's last wilderness
It's been three years since Lane Bishop tragically lost her fiancé, and she's finally ready to risk her heart on someone else. The hot look in Dylan Brodie's eyes says he's going to be that man.
But when Lane flies to the remote 1930's fishing lodge to help him renovate, she discovers a little girl who won't speak, eerie legends and strange sounds in the night. And when she investigates the history of the lodge, she uncovers a legacy of injustice and murder.
As danger stalks his daughter and the woman he is coming to love, Dylan must risk everything to uncover the shocking truth.
Excerpt
The low moaning of the wind awakened him. The old fishing lodge, constructed in the thirties, was built of hand-hewn logs, the chinking between them worn by time and weather, leaving spaces for the air to blow through. An eerie keening echoed inside the house, a chilling sound that sent shivers down Dylan's spine.

Just the wind, he reminded himself. Nothing to do with stories of ghosts and hauntings. Just an inconvenience, nothing more.

Still, he had Emily to think of. Dylan Brodie swung his long legs to the side of the bed, shrugged into his heavy flannel robe, and padded barefoot down the hall toward his daughter's bedroom.

Dylan had fallen in love with the place the moment he had seen it, perched on Eagle Bay like a guardian of the two hundred forested acres around it.

Old legends be damned. He didn't believe in ghosts or any of the Indian myths he had heard. He'd waited years to find the perfect spot for his guided fishing and family vacation business, and this was the place.

The wind picked up as he moved down the hall, the air sliding over rough wood, whistling through the eves, the branches on the trees shifting eerily against the window panes. Dylan picked up his pace, worried the noise would frighten Emily, though so far his eight-year-old daughter seemed more at ease in the lodge than he was.

Frosted glass wall sconces dimly lit the passage as he walked along, original, not part of a remodel of the residential wing done a few years back, before the last owner moved out and left the area.

The four bedrooms and bathrooms upstairs on this side of the building weren't fancy but they were livable while he worked on the rest of the lodge. The master suite had been updated, but it wasn't the way he wanted it yet. Eventually, he would rebuild this section, as well, bring it all up to the four-star standard he'd had in mind when he had purchased the property.

Dylan paused at the door to Emily's room, quietly turned the knob and eased it open. His daughter lay beneath the quilt that his housekeeper, Winifred Henry, had made for her as a Christmas gift, princesses and unicorns embroidered in puffy little pink and white squares, all hand-stitched to fit her youth-size four-poster bed.

His gaze went to the child. Emily had the same dark hair and blue eyes that marked her a Brodie, but her complexion was as pale as her mother's. Unlike Mariah's perfect patrician features, Emily's mouth was a little too wide, her small nose freckled across the bridge.

She was awake, he saw, her eyes fixed on the antique rocker near the window. It was just her size, fashioned of oak and intricately carved. She loved the old chair that had been in the lodge when he bought it.

Emily never sat in it, but she was fascinated by the way the wind made it rock on its own. Dylan found it slightly eerie, the way it moved back and forth as if some invisible occupant sat in the little chair. She was watching it now, her lips curved in the faintest of smiles. She mumbled something he couldn't quite hear and Dylan's chest clamped down.

It hurt to watch his little girl, see her in the make- believe world she now lived in, forming silent phrases, nothing he could actually hear.

Emily hadn't spoken a single audible phrase since her mother had abandoned her three years ago. Not a meaningful word since the night Mariah Brodie had run off with another man.

Dylan's hand unconsciously fisted. Maybe he hadn't been the husband Mariah wanted. Maybe he'd been too wrapped up in trying to make a life in the harsh Alaskan wilderness he loved. Maybe he hadn't paid her enough attention.

Maybe he just hadn't loved her enough.

Guilt slipped through him. He never should have married her. He should have known she would never be able to adjust to the life he lived here. Still, it didn't excuse her cruel abandonment of their daughter. An abandonment Emily had not been able to cope with.

Dylan forced himself to walk into the bedroom. Emily's eyes swung to his, but she didn't smile, just stared at him in that penetrating way that made his stomach churn.

"Em, honey, are you okay?" She didn't answer, as he knew she wouldn't. "It's just the wind. The lodge is old. There's nothing to be afraid of."

Emily's gaze went to the window, where a lone pine branch shifted restlessly against the sill. Ignoring him as if he weren't there, she snuggled back into her pillow and closed her eyes. She blamed him for the loss of her mother, he knew. It was the only explanation for why she had withdrawn from him so completely.

Tucking the quilt a little closer beneath her chin, he leaned down and kissed her cheek. The wind picked up as he walked out of the bedroom and eased the door closed. Emily was his to watch over and protect, his to care for and comfort. But he had lost his daughter three years ago.

When he had driven her mother away.
Videos
---
What do you think about this review?
Comments
1 comment posted.
Re: Sparks Ignite the Wilds of Alaska in Kat Martin's Newest Series

Good review so I will check on the book. I like kids in a
book. I read Against the Sun recently.
(Leona Olson 6:30pm June 23, 2014)
Registered users may leave comments.
Log in or register now!