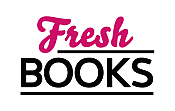 October ushers in great books with holiday themes!
Victoria Laurie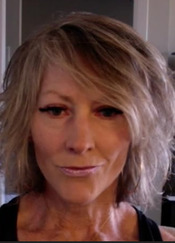 Blogging at Fresh Fiction
Victoria Laurie | Exclusive Excerpt: COACHED TO DEATH
October 28, 2019
EXCERPT FROM CHAPTER 2 The group parted to allow Heather to pass, and she walked toward me with the practiced Read More...
Victoria Laurie | The Last Harrah
January 25, 2016
Tuesday, January 5, marked the launch of A GHOUL'S GUIDE TO LOVE AND MURDER Read More...
Victoria Laurie | Eeeek + Ha + Sniffle = Fun For Me!
January 6, 2015
Here's the thing…it's my job to freak you out. Truly. And barring that, it's my job to make you cry. Barring Read More...
When I was in the 7th grade I took one of those career aptitude tests - you know, the ones where you answer a bunch of questions and the results indicate what profession you'd best be suited for? Yeah, well my test results indicated I was best suited for a career as a government spy.

A SPY!

I think I had the coolest results in the entire class. :)

Needless to say, I did not follow that particular career path - or maybe I just took the more indirect route. In my thirties a very good friend of mine who is now one of the world's most renowned psychic mediums suggested I stop ignoring my talents and dive right into the professional world of a psychic intuitive. On a lark, I did. And the results were pretty mind-blowing. Within just a few short weeks even I couldn't deny it - so much of what I predicted for total strangers was coming true and I really had to accept the "gift" so to speak.

Over the years I've built a really fabulous clientele and all those experiences have helped me create the Psychic Eye Mysteries, the Ghost Hunter Mysteries, and - for children - Oracles of Delphi Keep. And along that way I discovered my true love - writing.

Writing is one of those passions that gets me out of bed in the morning and invigorates my day. I love spinning a good yarn, and when I feel I actually get it right - wow! There is no better feeling.

In fact, the other day I was kicking back after a looooong day of writing, which ended in the completion of a manuscript and I remember just marveling in the fact that I actually get paid to daydream! I can't think of a more satisfying way to spend a life. And let's face it - it's a whole lot safer than working some covert operation. Although - I'm pretty sure the benefits might be better at the CIA. Still, I'll stick to my daydreams...at least for now... :)
Log In to see more information about Victoria Laurie
Log in or register now!
Series
Psychic Eye | Oracles of Delphi Keep | Ghost Hunter | Cat Cooper
Books:
Coached in the Act, September 2021
Cat & Gilley Life Coach #3
Hardcover / e-Book / audiobook
To Coach a Killer, August 2021
A Cat & Gilley Life Coach Mystery #2
Mass Market Paperback / e-Book
To Coach a Killer, September 2020
A Cat & Gilley Life Coach Mystery #2
Hardcover / e-Book
Coached to Death, August 2020
Cat Cooper
Mass Market Paperback / e-Book (reprint)
Coached to Death, November 2019
Cat Cooper
Hardcover / e-Book
A Panicked Premonition, June 2018
Psychic Eye Mystery #15
Mass Market Paperback / e-Book
A Panicked Premonition, July 2017
Psychic Eye #15
Hardcover / e-Book
A Grave Prediction, June 2017
Mass Market Paperback / e-Book (reprint)
A Grave Prediction, August 2016
Psychic Eye #14
Hardcover / e-Book
Sense of Deception, June 2016
Psychic Eye #13
Mass Market Paperback / e-Book (reprint)
A Ghoul's Guide to Love and Murder, January 2016
Ghost Hunter #10
Paperback / e-Book
Sense of Deception, July 2015
Psychic Eye #13
Hardcover / e-Book
Fatal Fortune, June 2015
Psychic Eye #12
Paperback / e-Book (reprint)
No Ghouls Allowed, January 2015
A Ghost Hunter Mystery #9
Paperback / e-Book
When, January 2015
Hardcover / e-Book
Fatal Fortune, July 2014
Psychic Eye #12
Hardcover / e-Book
Deadly Forecast, June 2014
Psychic Eye
Paperback / e-Book
The Ghoul Next Door, January 2014
Ghost Hunter #8
Paperback / e-Book
Deadly Forecast, July 2013
Psychic Eye
Hardcover / e-Book
What A Ghoul Wants, January 2013
Ghost Hunter #7
Paperback / e-Book
Lethal Outlook, July 2012
A Psychic Eye Mystery
Hardcover / e-Book
Quest For The Secret Keeper, February 2012
Oracles of Delphi Keep #3
Hardcover / e-Book
Ghoul Interrupted, January 2012
Ghost Hunter #6
Paperback / e-Book
Vision Impossible, July 2011
A Psychic Eye Mystery #9
Hardcover
Ghouls, Ghouls, Ghouls, January 2011
Ghost Hunter #5
Mass Market Paperback / e-Book
The Curse Of Deadman's Forest, September 2010
Oracles of Delphi Keep #2
Hardcover
A Glimpse Of Evil, July 2010
Psychic Eye #8
Mass Market Paperback / e-Book
Oracles Of Delphi Keep, May 2010
Oracles of Delphi Keep #1
Paperback (reprint)
Ghouls Gone Wild, March 2010
Ghost Hunter #4
Paperback / e-Book
Doom With A View, September 2009
Psychic Eye Mysteries #7
Paperback / e-Book
Oracles Of Delphi Keep, June 2009
Hardcover
Ghouls Just Haunt To Have Fun, March 2009
Ghost Hunter #3
Mass Market Paperback / e-Book
Death Perception, September 2008
Psychic Eye #6
Paperback / e-Book
Demons Are a Ghoul's Best Friend, March 2008
Ghost Hunter #2
Paperback / e-Book
Crime Seen, September 2007
Psychic Eye Mystery #5
Paperback / e-Book
What's A Ghoul to Do?, April 2007
Ghost Hunter # 1
Paperback / e-Book
Killer Insight, September 2006
Psychic Eye Mystery #4
Paperback / e-Book
A Vision of Murder, December 2005
Psychic Eye Mystery #3
Paperback / e-Book
Better Read Than Dead, June 2005
A Psychic Eye Mystery #2
Paperback / e-Book
Drop-Dead Blonde, February 2005
Paperback
Abby Cooper, Psychic Eye, December 2004
Psychic Eye #1
Mass Market Paperback