Laurel Kerr | Wild on My Mind

October 2, 2018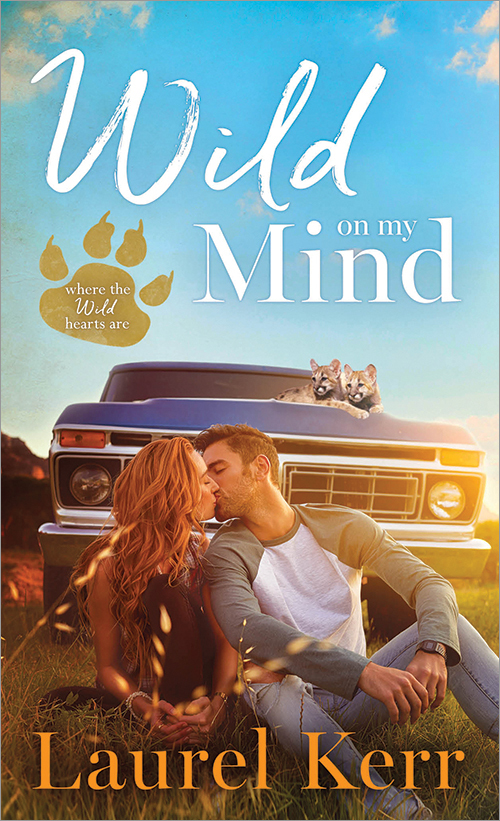 AVAILABLE
Where the Wild Hearts Are

October 2018
On Sale: September 25, 2018
Featuring: Bowie Wilson; Katie Underwood
416 pages
ISBN: 1492670855
EAN: 9781492670858
Kindle: B07DD1YLW3
Mass Market Paperback / e-Book
Add to Wish List

Also by Laurel Kerr:
Sweet Wild of Mine, June 2019
Wild On My Mind, October 2018

My debut contemporary romance, WILD ON MY MIND, combines three gifts that my grandparents gave me growing up:  their love and support, long family road trips, and an annual pass to Pittsburgh Zoo and PPG Aquarium.  
Before their deaths this past year, my maternal grandparents were two of my biggest supporters.  My grandfather and I even worked at the same company where he could be found at his desk, three days a week until his death at age 94. I hope that their caring spirit and work ethic lives on in characters of mine.  In WILD ON MY MIND, Lou is partially based off of my grandfather.  The eighty-year-old veterinarian helps the hero, Bowie, run a local zoo.  But Lou is more than a coworker…he's family. He's the father that Bowie never had.  The elderly man gave Bowie a home when the formerly troubled boy was kicked out of foster care on his eighteenth birthday.  Together, the two of them are raising Bowie's eleven-year-old daughter.
Lou also serves as Bowie's confidant through all of the ups- and-downs of his relationship with the heroine, Katie.  He has faith in his adopted son even after Bowie confesses that he'd engineered mean tricks back in high school against the now sexy red-head in order to impress his popular girlfriend.  Bowie relies on Lou's steady presence as he works to convince Katie that he has truly changed and is now worthy of her trust.
The Southwest setting for the zoo and the town of Sagebrush Flats were inspired by childhood vacations out West.  It was my grandparents who introduced me to National Parks like Bryce Canyon, Capitol Reef, Arches, and Mesa Verde.  I have always loved the red rock, arid climate, and sweeping vistas, and I couldn't resist positioning my novel amongst such natural beauty.  The heroine, Katie, feels a similar tug from this land when she returns to her hometown to help her family.
My third inspiration for WILD ON MY MIND is the zoos that I've visited through the years.  Although I didn't grow up next door to an animal park like Bowie's daughter, the annual pass that my grandparents purchased allowed my mom to take me to the Pittsburgh Zoo before I could walk.  Our favorite time was winter. The zoo is less crowded then, and the animals more active. One rainy day, we brought along an umbrella, which we'd lowered when we entered the indoor Tropical Forest.  One monkey noticed it and immediately leaped over to the glass. We pulled the handle up and down, and the animal watched, fascinated by the flash of silver, his little head tilted at the most inquisitive angle.  Another favorite memory occurred during an evening Zoo Boo event in the '90s. Food samples were available, and one man was standing with his back to the camel exhibit with a cup of tomato soup in his hand. Unbeknownst to him, the camel, Molly, trotted up behind him.  Before his family could warn him, she leaned over and began slurping the liquid. She's a direct inspiration for the lovelorn Lulubelle in WILD ON MY MIND.  Both of them are dromedary camels with liquid brown eyes, big personalities, and plenty of curiosity.
The size and general feel of the animal park in WILD ON MY MIND owe more to the Dakota Zoo in Bismarck, ND, than to Pittsburgh.  Over twenty years ago, I stopped there with my grandparents, and the place charmed me.  It has an intimate feel and makes a real effort to showcase local species, which is very similar to Bowie's animal park.
As Katie begins spending more time at the Sagebrush Zoo, she finds herself irresistibly pulled toward the adorable critters…and their handsome keeper, despite her vow to keep an emotional distance.  I hope readers will be just as charmed by the big-hearted animals, from a matchmaking honey badger named Fluffy, to a nurturing capybara who's always ready to snuggle an orphaned critter, to even a headbanging cockatoo with a penchant for rock and roll.
Where the Wild Hearts Are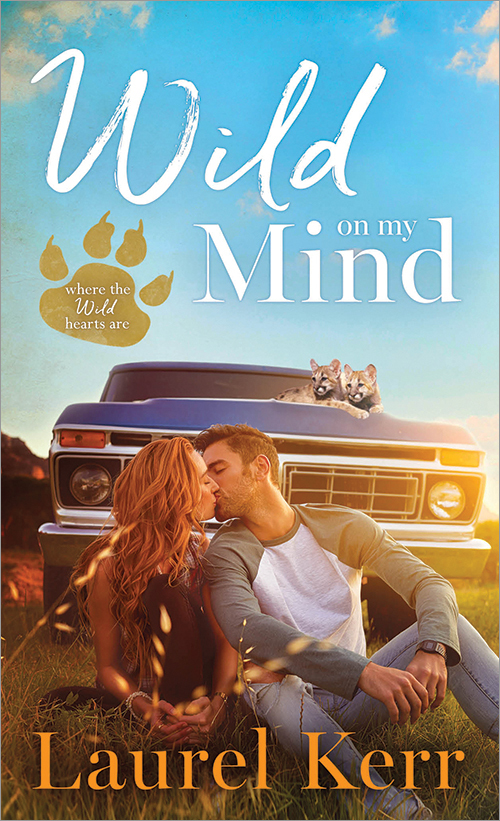 Love runs wild at the Sagebrush Flats Zoo, where a motley crew of big-hearted animals helps the most unlikely couples find love.
When Katie Underwood discovers a litter of newborn cougar cubs, the last person she expects to come to the rescue is her former crush—and high school nemesis—Bowie Wilson. The worst part? He doesn't seem to remember the trouble he caused her.
As a single father and owner of a cash- strapped zoo, Bowie struggles to balance budgets while raising his pre-teen daughter and a host of rascally animals. He considers himself lucky when Katie agrees to lend her talents to a publicity campaign in support of the zoo's animal rehabilitation programs—until he learns just what she's planning...
This time, Katie is determined to resist Bowie's charm. But a lovelorn camel, a matchmaking honey badger, and a nursemaid capybara have different plans. Can they and the rest of the zoo's menagerie help Bowie break through the barriers surrounding Katie's heart?
Love can't be tamed...
Romance Contemporary [Sourcebooks, On Sale: September 25, 2018, Mass Market Paperback, ISBN: 9781492670858 / ]
Laurel Kerr is a full-time romance writer and mom, who occasionally still dabbles in the practice of law. Her debut novel, WILD ON MY MIND, reached the Golden Heart® finals under the title of Volunteering Her Heart in 2016. Laurel Kerr was also a 2017 Golden Heart® Finalist for a historical manuscript. She lives in Pennsylvania with her daughter, husband, and loyal Cavalier King Charles Spaniel.
Comments
16 comments posted.
Re: Laurel Kerr | Wild on My Mind

Second chance romance gets me every time. I root for the
underdog and somehow they get it together and shape up.
Looks like a fun read and I do love animals only not close
up unless they're pets.
(Alyson Widen 12:24pm October 2)
Wonderful premise. I love the idea of a friendly zoo as a
backdrop for a romance. Maybe you could expand the idea and
use the zoo again with more characters? I could get hooked
on a series like that.
(Mary Songer 3:18am October 3)
Since the master of these principles will certainly show
great results. Nellie Mayshak, the president and the Canaf
Consulting Associates, confirms that there are some of
the great steps to overcome in order to guarantee any
kind of reform mission.
(Beauvais Ginnynw 5:01am October 3)
Love second chance romances & this book looks amazing,
Thanks for your generosity.
(Linda May 2:12pm October 3)
Baby animals and a second chance romance - what's not to
love!
(Catherine Wolverton 3:22pm October 3)
Sounds like a great story. Second chance romance with someone who was basically a bully to you in high school.
(Melanie Rosen 6:55pm October 3)
Well run zoos are a joy to visit and good education for the whole family. They are
becoming more important every day. Loss of habitat, poaching, interbreeding are
all threats to many species. Good breeding programs and management of zoo
populations may be the last hope of many species.
(Patricia Barraclough 10:11pm October 3)
There is something about a second chance romance that appeals to me. I especially like the idea of the zoo animals helping to bring the couple together. I have wonderful memories of my dad taking me to the zoo and the many years later going with my grandchildren.
(Anna Speed 12:50pm October 4)
can't wait
(Denise Schenk 6:17pm October 4)
sounds like just my kind of book,,i love reading just
before going to bed
(Vickie Couturier 7:53pm October 4)
I'll take a chance for a second chance romance 💘
(Kim Salmi 7:05pm October 5)
Animals and second chance romance! Perfect. Thanks for the
background info. Your grandparents sound wonderful!
(Kathleen Bylsma 9:07pm October 5)
I didn't take road trips but I loved spending time in Elkhart Lake, WI every summer.
My husband and I love to visit national parks. We've been to all the ones you mentioned. So far my favorites are Zion, Grand Canyon North Rim , Olympic and Glacier.
We have a free zoo, Henry Vilas Zoo, in Madison,WI . I go every summer with my 3 grandchildren.

I enjoy second chance romance. I'm always rooting for them to finally get it right. Sounds like he has a lot of responsibilities raising his daughter on his own. Everyone grows up.

I have son and D-I-L who work as environmental scientists for the national park service. They live in Moab,Utah. I also have another D-I-L her dream is to work at a zoo. She currently lives in Portland,OR. as a certified vet tech.
(Laurie Gommermann 10:13am October 6)
thanks of chance
(Susan Gannon 11:13am October 6)
Everyone deserves a second chance. I love these type of
books.
(Debra Guyette 2:38pm October 6)
I always tend to root for the underdog.
Marilyn
(Marilyn Collins 6:49pm October 6)
Registered users may leave comments.
Log in or register now!