John D. Cressler | Beautiful, Bright, Strong-willed Women

July 14, 2013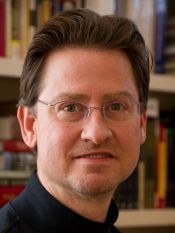 All of my life I have had the great fortune of being surrounded by beautiful, bright, strong-willed women. My wife of 30+ years, my two grown daughters, my daughter-in-law, and now my seven month old granddaughter! Mostly, they have run circles around me as I have struggled to keep up. Slowly but surely, in fits of stops and starts, punctuated by hugs and kisses, tears and curses, I have learned the lessons of life through their shepherding. It should be no great surprise, then, that my novels are populated by beautiful, bright, strong-willed women. Hey, I'm a big fan!
As a non-fiction author, professor and scientist, I come to the noveling business from a unique vantage point. During the last decade, I have published five non-fiction books, ranging from graduate level textbooks to books for general audiences on raising teenagers and the many miracles of the digital revolution. But my true passion has always been historical fiction, and I use love stories to break open important forgotten periods of history, times that our modern world desperately needs to recall. Yep, those historical love stories revolve around beautiful, bright, strong-willed women.
EMERALDS OF THE ALHAMBRA, my debut historical novel, is an interfaith love story set in medieval Muslim Spain, and was just released by Sunbury Press.  So why medieval Muslim Spain? Well, I have always loved European history, and one magical day I stumbled upon 10th century Muslim Córdoba (located in Andalusia, in southern Spain). The more I explored the more amazed I became, particularly since this was a period of history so rich in its message for our modern world, and yet so little appreciated by most people. As all would agree, our modern world is stained with the blood of religious conflict and fanaticism, and yet somehow we managed to forget that for hundreds of years in medieval Spain, Christians, Muslims and Jews found a way to live together in relative peace, sharing languages and customs, whispering words of love across religious boundaries, and embracing a level of mutual acceptance and respect unimaginable today. Together, they launched one of the great intellectual and cultural flowerings of history.
Wanting to break open this largely forgotten period in a compelling way that would engage a broad audience, I settled on a love story set during a key turning point in medieval Spain's history. EMERALDS is set in the resplendent Alhambra Palace, in Granada, Spain, during the Castilian Civil War (1367-1369), a time when, remarkably, Muslims took up their swords to fight alongside Christians. What is inside the covers of EMERALDS? Forbidden love, romance, battles, conspiracy, intrigue, politics, secrets, poetry, religion, art and architecture.
But, first and foremost, EMERALDS is a love story. The book is centered on the relationship between Sir William Chandon, a wounded Christian knight brought to Granada, and the Muslim princess, Layla al-Khatib. Layla is beautiful, bright and strong-willed. She is the daughter of Ibn al-Khatib, the Grand Vizier (chief counselor) of the Sultan's court. Layla is well-educated, a lover of Rumi's poetry, and has set her heart upon becoming the first female Sufi Muslim in male-dominated Granada (Sufism is the name given to mystical Islam). She most definitely has no time for men in her life. After Chandon is brought to the Alhambra palace to recover from his wounds, the Sultan commands Layla to teach Chandon Arabic, and to learn English from him. After a rocky start, their love begins to blossom, but it is a love forbidden in Muslim Granada, and secret midnight rendezvous become the only option for these young lovers. As Chandon's influence at court grows, he becomes trapped between his forbidden love for Layla and his Christian heritage, the demands of chivalry and political expediency. Chandon and Layla must make choices between love and honor, war and peace, life and death, choices which ultimately will seal Granada's fate as the last surviving stronghold of Muslim Spain.
Dr. John D. Cressler spent 8 years at IBM Research and 10 years at Auburn University before joining Georgia Tech in 2002. EMERALDS OF THE ALHAMBRA is the TED talk presenter's debut novel.  Connect with John on his website, Facebook, Google+, Twitter, and GoodReads.
Comment to win a copy of EMERALDS OF THE ALHAMBRA
Comments
23 comments posted.
Re: John D. Cressler | Beautiful, Bright, Strong-willed Women

I love, love, love historical novels, and this sounds like a time (and place) in history that I don't have much of on my shelves. I think I'll be finding this book as soon as I can.
(Nicole Swirsley 4:25am July 14, 2013)
The news makes us think that most people are intolerant of other religions. The truth is that truly religious people respect other religions. This books sounds interesting and takes place in a period that I am not familiar with. I will put it on my to-read list.
(Kathleen Yohanna 6:26am July 14, 2013)
The book sounds great. Spain had one of the most tolerant and diverse society for a while. It will be a great setting for the book.
(Pam Howell 9:20am July 14, 2013)
This fascinating historical captivated my interest greatly.
The Spanish Inquisition was one facet which was dangerous.
Thank you for your very interesting post.
(Sharon Berger 9:23am July 14, 2013)
I'm glad to hear that more Authors are getting involved, and keeping History alive. Using Romance as a vehicle to do so, is a very interesting way of doing so, and your book sounds like a great read!! It would make a good way to finish out the Summer!! Thank you for taking the time to do your research, and keeping that part of History fresh in people's minds.
(Peggy Roberson 12:04pm July 14, 2013)
Historical fiction holds a lot of richness in the settings. I
like learning about life from long ago and the traditions and
mores held upright then. I bet emeralds may be more than just
gems.
(Alyson Widen 4:42pm July 14, 2013)
Sounds like a great book! Hope i win a copy. Thanks for the giveaway.
(Sarah Bauman 7:45pm July 14, 2013)
Wow, Congrats on your new book: EMERALDS OF THE ALHAMBRA. It
sounds fascinating to win and read this summer. I truly wish
that all people would live in World Peace and get along with
each other no matter what color or religion or country they
come from. A woman should be able to have the freedom to
chose her special man and a man should have the freedom to
love and live in harmony with any woman that he chooses too.
Thank You. Cecilia CECE
(Cecilia Dunbar Hernandez 12:11pm July 15, 2013)
This book would be perfect for me. I don't know too much of Medieval Muslim Spain. But to incorporated historical fact with fictional characters make it easier for me to read and learn. Congrats on your book Emeralds of the Alhambra and thanks for the giveaway.
(Kai Wong 1:48am July 15, 2013)
Granada, one on the most beautiful towns I've ever been too,
is a perfect setting for a novel.
(Roxana Perez 2:57am July 15, 2013)
Interesting time period and timely topic for a romance novel.
(Sue Farrell 8:13am July 15, 2013)
I love historical novels, but I've never read any about Muslims and Christians in Spain. Your book sounds like a great and interesting departure from my past reading.
(Carol Woodruff 11:32am July 15, 2013)
Your book sounds very interesting.
(Betty Hamilton 2:40pm July 15, 2013)
This a fascinating and little-known era in History. So few
people recall that at one time, we did not all live in a
stressful and and distrusting time in the world. The Muslim
information is particularly interesting to non-practitioners.
(Dawn Raymer 3:19pm July 15, 2013)
i really love the historical novels the best this sounds so
great love to read
(Denise Smith 12:49pm July 16, 2013)
Congratulations on your debut historical novel. It sounds
fascinating.
(Mary Preston 4:52am July 16, 2013)
I do like historical fiction. Alhambra was one of our highlights when we were in Spain. I have been there two times and I can picture your setting. Look forward to reading EMERALDS OF THE ALHAMBRA.
(Leona Olson 4:35pm July 16, 2013)
Sounds like my kind of book.
WTG on your writing skills.
(Dayle Butler 6:25pm July 16, 2013)
Sounds like a great and interesting book to read, thanks for the chance to win.
(Kimberly Hoefs 7:18pm July 16, 2013)
This novel sounds so different from any other that I have seen or read; will add it to my reading list. Would be delighted to win a copy of it too of course. Good luck with your writing career.
(Cynthia Blain 10:08pm July 16, 2013)
Have you read Fiesta of Smoke by Suzan Still??? Sounds a bit similar..enchanting!
(Susan Coster 11:25pm July 16, 2013)
Good fortune indeed to be surrounded by these ladies! Keep up the historical writing, the research is just so interesting and then you get to bring it to life!
(Clare O'Beara 10:53am July 17, 2013)
Congratulations on the publication of your new book! It sounds fascinating. Thanks for sharing.
(Bonnie Hometchko 9:42pm July 18, 2013)
Registered users may leave comments.
Log in or register now!