Matt Rees | The real Mozart

December 27, 2011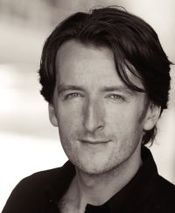 Who do you think Mozart really was? In MOZART'S LAST ARIA, my new historical crime novel about the great composer's death, I counter the idea that he was a buffoon who somehow wrote sublime music. That perception turns out to have been based on snobbish appraisals by Viennese aristocrats who thought Mozart ill-bred. But it was cemented in the public imagination by Amadeus
, Peter Shaffer's stage play which was directed so successfully for the cinema by Milos Forman in 1984.
Mozart was far more complex, intelligent and liberal than he has been given credit for. For a crime novel set in an autocratic police state, all of those elements of his character are very useful — because they put him in such danger.
So I based the novel around the investigation by his older sister Nannerl into the risks Wolfgang took. Ultimately she (and we) gets a much deeper understanding of Mozart and his music than previous fictional portrayals allowed us.
To be sure, Wolfgang was excitable and silly after musical performances. But The Rolling Stones have been known to drop television sets out of tenth-floor hotel rooms to let off steam and they're no Mozart. Wolfgang's letters and his friends' recollections show that he was a deep thinker who had great admiration for Enlightenment ideals. That would've put him in jeopardy from the Emperor's spies. I hope my novel will help rescue his reputation as an intellectual whose concern for his fellow man was rooted in a profoundly caring, warm personality.
Mozart, in fact, told his wife that his intellectual life had endangered him. Six weeks before he died, he was promenading in the Prater Gardens of Vienna with Constanze, to whom he was married for the last nine years of his short life. He told her he had been poisoned, that he was to be sacrificed, and knew he would die.
Recent historical research gave me the opportunity to have sister Nannerl investigate several causes of Wolfgang's death that they're more likely than the jealousy of Court Composer Salieri (who was the guilty party in Amadeus.) The new research shows that Mozart may have been involved in espionage involving Vienna's Prussian enemies. In his last great opera, The Magic Flute, he espoused a provocative reinterpretation of Masonic regulations which could've put him in trouble with Freemasons and the Emperor (who had banned the Masons). And his interest in the ideas of the Enlightenment put him in the same intellectual sphere as the French Revolutionaries who were, at the time of his death, preparing to execute Marie Antoinette — who happened to be the sister of the Austrian Emperor. Not a smart move, Wolfgang...
Of course, to find out which of these — if any — turns out to be behind his murder, you'll have to read the book. But I hope it'll make you look with a new eye at the great man and his music, through the eyes of the sister who loved him.
Comments
41 comments posted.
Re: Matt Rees | The real Mozart

I saw this book reviewed on Historical Fiction Review website and I put it on my wish list. It is also on my 2012 reading list. It looks very interesting. Right now I am finishing up reading on the Tudors and War of the Roses, so it would be nice to go to another area of the continent.
(Roxanne Larson 12:54pm December 22, 2011)
I would love to read this. Also the cover is beautiful.
(Patti Paonessa 10:10pm December 26, 2011)
Wow, what a beautiful cover and I believe Mozart was a very
interesting man ahead of his era and time period. Please enter
me in your fantastic contest and Happy Holidays too. Thanks,
Cecilia CECE
(Cecilia Dunbar Hernandez 12:03pm December 27, 2011)
wow - talk about intriguing! Thank you for sharing with us!
(Felicia Ciaudelli 8:34am December 27, 2011)
I loved the movie Amadeus, Tom Hulce was so good in that role. Your book sounds great and I wish you much success.
(Renee Pajda 8:48am December 27, 2011)
This book really sounds good. I like the time you set the story..can't wait to read. Thanks for sharing.
(Dawn Staniszeski 9:29am December 27, 2011)
I am totally in love with the cover of your book, Matt!! The artist did a wonderful job with the era and the setting of the book. Being a cellist, and playing some of His pieces, I would be a fool to pass up this book!! I read Beethoven's autobiography, since he was a mentor when I first started to learn how to play, and I would love to read this book. I appreciate the research you did on this book, and you've soared to the top of my TBR list!! Thank you so much!! Have a wonderful and a Happy and Healthy New Year!! It would be great if you could do sequels with other composers.
(Peggy Roberson 10:10am December 27, 2011)
I first find out about this book on Good Reads... It sounds extremely terrific and it's definitely on to read list... Glad to see that we'll get a chance to win it here....
(May Pau 10:28am December 27, 2011)
This book is at the top of my Must Read list! I love the book cover and cannot wait for the story!
(Tarah Petersen 10:28am December 27, 2011)
It sounds like a fascinating story.
(Maureen Emmons 11:37am December 27, 2011)
As the daughter of a piano teacher, I can tell you that no one could consider Mozart anything but brilliant. I cannot wait to read this book!
(Renee Brown 12:36pm December 27, 2011)
Your book sounds great - and I'd love to win a copy. Best of luck with it - and happy days in 2012. Nancy
(Nancy Reynolds 1:01pm December 27, 2011)
I would love to win this book,so I can read. Thanks for the chance. Great cover.
(Amy Milne 1:51pm December 27, 2011)
I'm sure reading it would give me a deeper understanding of the man.
(Theresa Norris 2:22pm December 27, 2011)
Thanks for giving a new way of seeing Mozart in his flaws and successes.
(Alyson Widen 2:57pm December 27, 2011)
I just absolutely LOVE Mozart. To have someone write a book about him in another totally light is great. I would love to have this book!
(Angelina Daniels-Shaw 3:11pm December 27, 2011)
Mozart was a brilliant composer and I love listening to his music. What a shame that death was so early for him. I'm looking forward to reading the book that put's Mozart in a different light. Happy New Year Matt and a very successful year.
(Rosemary Simm 3:40pm December 27, 2011)
This historical mystery book sounds very intriguing. I, too, love the beautiful cover and cannot wait to read this new, wonderful story about Mozart as a young, brilliant composer and your version of the mystery surrounding his life and death, which really interests me! THANKS for something new and great to read and much success with this book!
(Linda Luinstra 4:50pm December 27, 2011)
Personally, I'd like to know more about Nannerl, so this definitely caught my eye.

In general, Mozart's chamber music and operas are much more interesting, musically, to me than his symphonies, especially because the viola parts in a goodly number of the symphonies are so deadly boring, and as a violist, I loath being bored!

Sounds like an interesting book!

Later,

Lynn
(Lynn Rettig 5:33pm December 27, 2011)
Looks great, would love to win.
(Diane Lapierre 6:27pm December 27, 2011)
I saw this book on Goodreads. I can't wait to read it and plan to buy a copy for my BFF.
(Jennifer Langford 7:42pm December 27, 2011)
Would be honored to read this!! Would love to win it. Thank you.
(Kathleen Jones 8:22pm December 27, 2011)
I love historical novels but haven't read one based around a real person so I'm intrigued. Plus it's a crime story, even better. :)
Thank you for the chance to win it!! Oh, by the way, I love the cover art. :)
(Pamela Rosensteel 8:28pm December 27, 2011)
It would be interesting to read about Mozart. I know nothing about his personal life.
(Gladys Paradowski 8:46pm December 27, 2011)
What a beautiful cover! I love historical fiction and am looking forward to reading this. Thanks for the chance to win a copy and Happy New Year!
(Teresa Ward 9:03pm December 27, 2011)
I would absolutely love to read MOZART'S LAST ARIA. It looks amazing.
(Mary Preston 9:28pm December 27, 2011)
This sounds like such a good book to read. Thank You.
(Cheryl English 9:29pm December 27, 2011)
I really enjoyed your blog, the book sounds great. I can't wait to read it. Like everyone else I think the cover is phenomanal.
(Kathleen Bianchi 9:35pm December 27, 2011)
Your blog was interesting. I can't wait to read the book. I agree with everyone else that the cover is wonderful!
(Angee Bartlett 10:04pm December 27, 2011)
another book to go on an TBR list and another author worth exploring. thanks
(Barbara Studer 10:05pm December 27, 2011)
I've got, though not yet read, a book called Mozart's Sister. I'd love to be able to round out the Mozart family with Mozart's Last Aria. I'm a huge classical music fan. Give me that anytime over the present musical genres and sounds.
(Sigrun Schulz 10:17pm December 27, 2011)
Wow! This sounds so interesting. I am going to add it to my wish list.
(Jennifer Beyer 10:21pm December 27, 2011)
This sounds like a VERY intersting book. I never realized there was so much political intrigue. Another book to add to my TBR.
(Margaret Murray-Evans 10:53pm December 27, 2011)
I love Mozart! I think so much is written fiction
and non fiction on many other maestros. Your
book is on my TBR list as a must.
(Carla Carlson 7:06am December 28, 2011)
COUNT ME IN TO WIN!
(Silvana Moscato 11:05am December 28, 2011)
and I always thought Salieri was the bad guy
(Mary Primorac 12:36pm December 28, 2011)
How anyone could think Mozart was a buffoon is beyond imagining. His talent speaks for itself. True, creative people may seem a bit quirky but whatever they need to do to help them along or let off steam can be forgiven by the rest of the general population. Mozart has always been my favorite Classical composer and it was a loss to the world that he died so young...what unbelievable talent!

I did enjoy the movie "Amadeus" and, as with all movies about famous persons, I realize that creative license is usually taken. Sounds like you've written an intriguing & well researched novel with a crime element giving the story of Mozart's death investigated by his sister a new twist. Reading of how you portray Mozart in your novel only makes me appreciate and admire the composer all the more and for that we can thank you.

I look forward to reading "Mozart's Last Aria" and hopefully winning a copy in this contest!

Thank you!
--Cecilia
(Cecilia Huddleston 12:36pm December 28, 2011)
Mozart has always been one of my favorite composers---this book will help satisfy some of my curiousity about him and entertain me at the same time.
(Sue Farrell 2:17pm December 28, 2011)
I enjoyed the blog and Mozart as a well-reknowned composer, peaks my interest to read this book and find out more about him. This sounds well-written and researched with the crime involved in this historical (yet fictional) story. Thank you for writing it!
(Rich Cook 6:44pm December 28, 2011)
Mozart is my favorite composer. This book sounds so interesting! I'd love to win a copy.
(MaryAnne Banks 7:48pm December 28, 2011)
I also enjoy for this read.
(Lakisha Norton 11:41am January 4, 2012)
Registered users may leave comments.
Log in or register now!