Itís the holiday season, a time to give and receive. If romantic suspense is on your list to give or receive, there are some good choices in Decemberís new releases. In case thatís not enough, Iíve also provided my list of personal favorite romantic suspense titles released in 2011.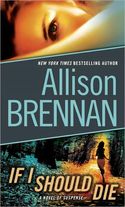 I had the chance to review Allison Brennanís IF I SHOULD DIE, book 3 in the Lucy Kincaid series. This excellent story finds Lucy and Sean ďvacationingĒ in the Adirondack Mountains. I use quotes because, not surprisingly, they are spending their down time helping friends find an arsonist who may shut down their new resort before it even opens. Sean and Lucy are good at finding trouble and soon they are uncovering generations-old secrets that people would kill to keep hidden.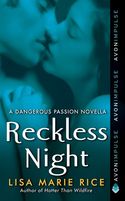 I also reviewed RECKLESS NIGHT by Lisa Marie Rice, a companion novella to the Protectors series. Victor ďDrakeĒ Drakovitch and his wife Grace are in hiding. A former arms-dealer who faked his death, he knows that there people who would kill him if they knew he is alive. The story centers on the loving relationship between Drake and Grace amidst the constant fear of discovery. While I enjoyed the story, I think itís best read in sequence with the other books in the series.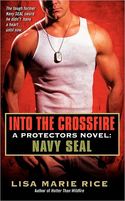 Also out this month by Lisa Marie Rice, INTO THE CROSSFIRE continues the Protectors series. Tough Navy SEAL Sam Reston is thrown for a loop when a beautiful woman moves next door. Nicole Pearceís isnít looking to get involved yet Sam leaves her breathless. When Samís undercover assignment puts them both in danger, he will become her shield.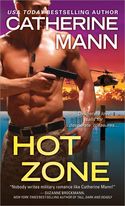 In HOT ZONE, by Catherine Mann, Master sergeant Hugh Franco lives only to save others, until he plucks beautiful attorney Amelia Bailey from the wreckage of an earthquake and finds himself embroiled in ways he never expected. On the run from kidnappers, Hugh must call on all his training to protect them. But Amelia's fiery touch threatens to crack his worldóand his heartówide open.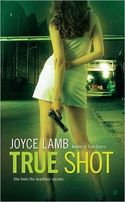 TRUE SHOT, book 3 in Joyce Lambís True series, features Special FBI operative Samantha Trudeau whose unique psychic abilities help her catch the most elusive criminals. They also put her in the path of a sadistic adversary when she discovers she's actually working for a rogue cell-and into the confidence of a handsome journalist with his own potentially dangerous secrets.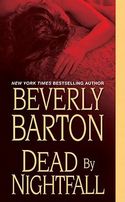 DEAD BY NIGHTFALL, the final book in the Dead trilogy completed before the passing of author Beverly Barton, features the return of Griffin and Nicole Powell. When Nicole disappears, the phone calls begin--that familiar voice taunting him, promising to destroy everything Griff loves. Griff will use all the resources of the Powell Agency to bring Nic home alive.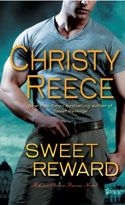 SWEET REWARD, the last book in Christy Reeceís exceptional A Last Chance Rescue series, tells the story of Jared Livingston and Mia Ryker, the only agent ever fired by LC R. Jared and Mia find themselves working together to rescue his ex-wifeís missing daughter. As a team, theyíre blowing off tension in each otherís arms, blowing open the secret life of a wealthy philanthropist and his shameful dealings.

Now for my year end warp-up. Here are the top romantic suspense novels I read in 2011 (in no particular order and ever mindful that there is much I didnít get the chance to read).




1. YOU BELONG TO ME, by Karen Rose
2. TRUE COLORS by Joyce Lamb
3. A LOT LIKE LOVE by Julie James
4. I SPY A DARK OBSESSION by Jo Davis
5. MAN LAW by Adrienne Giordano
6. THE IDEAL MAN by Julie Garwood
7. SNAPPED by Laura Griffin
8. SWEET JUSTICE by Christy Reece
9. BLOOD AND FIRE by Shannon McKenna
10. IF YOU HEAR HER by Shiloh Walker

What were your favorites? What did I miss?

Happy Holidays and Happy Reading!
No comments posted.