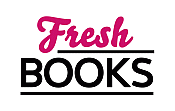 Spring for these books in March
Karen Rose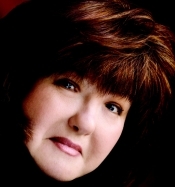 Photo Credit: Deborah Finegold

Blogging at Fresh Fiction
Karen Rose | Title Challenge: COLD-BLOODED LIAR
March 3, 2023
C is for the CAT-BIRD figurine which heroine Kit carries in her pocket O is for the Read More...
Karen Rose | 20 Questions: QUARTER TO MIDNIGHT
August 1, 2022
1--What is the title of your latest release? QUARTER TO MIDNIGHT Read More...
Karen Rose | Exclusive Interview
February 18, 2019
We are pleased to share this interview between bestselling author KAREN ROSE and Fresh Fiction reviewer Read More...
Internationally bestselling, RITA-award winning, author Karen Rose was born and raised in the Maryland suburbs of Washington, DC. She met her husband, Martin, on a blind date when they were seventeen and after they both graduated from the University of Maryland, (Karen with a degree in Chemical Engineering) they moved to Cincinnati, Ohio. Karen worked as an engineer for a large consumer goods company, earning two patents, but as Karen says, "scenes were roiling in my head and I couldn't concentrate on my job so I started writing them down. I started out writing for fun, and soon found I was hooked."
Log In to see more information about Karen Rose
Log in or register now!
Series
Cincinnati Series
Books:
Beneath Dark Waters, September 2023
A New Orleans Novel #2
Hardcover / e-Book
Cold-Blooded Liar, July 2023
Mass Market Paperback
Cold-Blooded Liar, March 2023
San Diego Case Files #1
Hardcover / e-Book / audiobook
Quarter to Midnight, August 2022
Hardcover / e-Book
Say Goodbye, February 2022
The Sacramento Series #3
Mass Market Paperback / e-Book
Say Goodbye, August 2021
The Sacramento Series #3
Hardcover / e-Book
Say No More, February 2021
Mass Market Paperback / e-Book (reprint)
Say No More, August 2020
Hardcover
Into the Dark, December 2019
Mass Market Paperback / e-Book
Say You're Sorry, August 2019
Sacramento #1
Mass Market Paperback / e-Book (reprint)
Say You're Sorry, February 2019
Sacramento #1
Hardcover / e-Book
Death Is Not Enough, October 2018
Mass Market Paperback / e-Book
Edge of Darkness, February 2018
Cincinnati Series #4
Mass Market Paperback / e-Book
Monster in the Closet, September 2017
Mass Market Paperback / e-Book
Every Dark Corner, February 2017
Cincinnati Series #3
Mass Market Paperback / e-Book
Alone in the Dark, February 2016
Cincinnati Series #2
e-Book
Closer Than You Think, February 2015
Cincinnati Series #1
Paperback / e-Book
Dirty Secrets, February 2014
e-Book (reprint)
Watch Your Back, February 2014
Mass Market Paperback / e-Book
Broken Silence, October 2013
e-Book
Did You Miss Me?, February 2013
Paperback / e-Book
No One Left To Tell, June 2012
Paperback / e-Book
You Belong To Me, June 2011
Mass Market Paperback
Silent Scream, June 2010
Mass Market Paperback
I Can See You, May 2010
Mass Market Paperback
I Can See You, August 2009
Hardcover
Kill For Me, July 2009
Mass Market Paperback
Kill for Me, February 2009
Vartanian #3
Hardcover
Scream For Me, January 2009
Vartanian #2
Mass Market Paperback
Scream For Me, May 2008
Vartanian #2
Hardcover
Count to Ten, May 2008
Paperback (reprint)
Die for Me, September 2007
Vartanian #1
Paperback
Don't Tell, December 2006
Mass Market Paperback (reprint)
You Can't Hide, April 2006
Paperback
Hot Pursuit, December 2005
Paperback
Nothing to Fear, August 2005
Paperback
I'm Watching You, October 2004
Paperback
Have You Seen Her?, February 2004
Paperback
Don't Tell, July 2003
Paperback

Videos