C is for the CAT-BIRD figurine which heroine Kit carries in her pocket
O is for the OLIVES grown on the McKittrick's family farm
L is for the LIAR, whose actions kick off the whole plot
D is for the DEAD, victims of a serial killer
B is for the BIRDS Harlan McKittrick carves for Kit and Baz every year
L is for the LOVE ever-present in the McKittrick household
O is for San Diego's view of the Pacific OCEAN
O is for the OBNOXIOUS reporter who follows Kit around
D is for DECEPTION, the art of the cold-blooded liar
E is for the EVIDENCE which both Kit and Sam collect
D is for the state of DECOMPOSITION in which many of the victims are found
L is for the LUMINOL that the forensics team sprayed all over Sam's bathroom
I is for Kit's INVESTIGATIONS which take killers off the street and that gain justice for their victims
A is for AKIKO, Kit's sister and best friend
R is for the killer's RITUAL
Karen Rose is the #1 International Bestseller of romantic thrillers. COLD BLOODED LIAR is the first book in her new San Diego Case File series and her twenty-seventh novel. A former chemical engineer and high school teacher, she's found her dream job in creating villains that terrify and heroes and heroines who take them down. When she's not writing, she's knitting, playing with her dog, watching reruns of old crime shows on TV, or learning a new language (her newest is Japanese). You can find her mostly on Twitter and Facebook in the middle of the night because her brain only likes to write when it's dark outside.
San Diego Case Files #1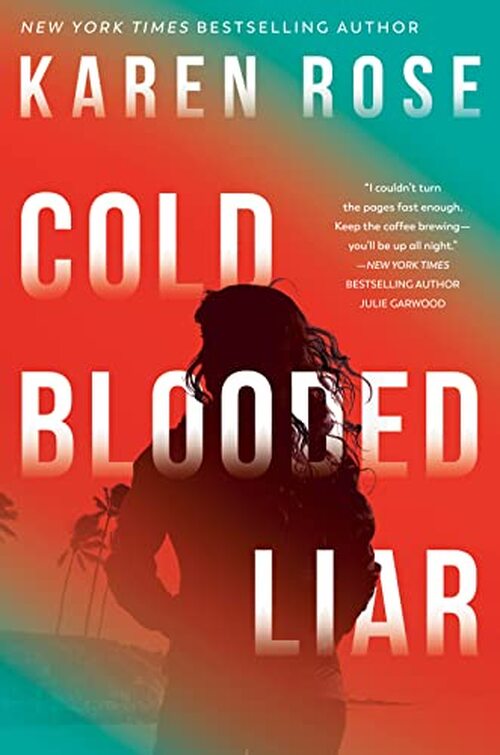 Brace yourself for a scorching new series from New York Times and USA Today bestselling author Karen Rose, where San Diego means sun, surf, sand…and serial killers.
Sam Reeves is a kindhearted psychologist who treats court-ordered clients. After one of his patients—a pathological liar—starts revealing plausible new details from a long-unsolved serial murder case, he's compelled to report anonymously to the SDPD tip line, though his attempts to respect patient confidentiality land him facedown and cuffed by the aggressive (and cute) Detective McKittrick.
San Diego homicide detective Kit McKittrick loves the water. She lives on a boat, and when she's not solving crimes with the SDPD, she's assisting her foster sister with her charter fishing business or playing with her poodle. But there's nothing that intrigues Kit more than a cold case, so when an anonymous caller leads her on the path of a wanted killer, she's determined to end the decade-long manhunt.
Sam is soon released but goes home with both a newfound distaste for the SDPD and a resolve—not unlike Kit's—to uncover the truth. Kit and Sam repeatedly butt heads in their separate investigations but are forced to work together to find one of the deadliest serial killers the city has faced in years.
Thriller Crime | Suspense | Romance Suspense [Berkley, On Sale: March 14, 2023, Hardcover / e-Book, ISBN: 9780593548868 / eISBN: 9780593548851]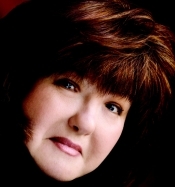 Internationally bestselling, RITA-award winning, author Karen Rose was born and raised in the Maryland suburbs of Washington, DC. She met her husband, Martin, on a blind date when they were seventeen and after they both graduated from the University of Maryland, (Karen with a degree in Chemical Engineering) they moved to Cincinnati, Ohio. Karen worked as an engineer for a large consumer goods company, earning two patents, but as Karen says, "scenes were roiling in my head and I couldn't concentrate on my job so I started writing them down. I started out writing for fun, and soon found I was hooked."
No comments posted.