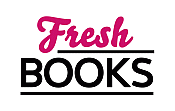 Sweet Reads in February
Beverly Barton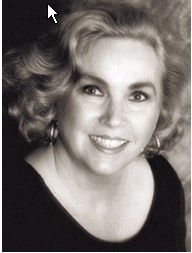 Blogging at Fresh Fiction
SANDI SHILHANEK | If It's the Third Wednesday of the Month it Must be Bookclub
August 22, 2010
It was the third Wednesday of the month, and in my life that means book club! I was really looking forward to a night with Read More...
Beverly Barton | COLD HEARTED
August 25, 2008
I'm delighted to be a guest on the Fresh Fiction blog today and appreciate the chance to tell y'all about my latest romantic Read More...
Beverly Barton passed away April 21, 2011 suddenly
I'm a sixth generation Alabamian who writes mainstream romantic suspense for Kensington. I'm also a wife, mother and grandmother. People who know me well will tell you that my family is more important to me than anything in the world. I'm fortunate to have a cousin who is like a sister to me and am blessed with a handful of close friends, whom I refer to as my bosom buddies. I wouldn't know what to do without these great gals who give me encouragement, support, advice, love and lots of laughs.
I was born in Alabama, where my parents lived on my paternal grandmother's ancestral home place, a farm that is still owned by a member of the family. My upbringing was divided between Tuscumbia & Barton, Alabama and Chattanooga, Tennessee. I graduated high school from Chattanooga Central and then attended college at the University of North Alabama. I married young and traveled briefly with my husband, who served in the navy in the mid-to-late sixties. After my husband decided against a military career, we settled back in our home state of Alabama and started a family. I was "in my element" as a stay-at-home mother and I can truthfully say that I've loved every moment of motherhood. I enjoyed my children as babies, as toddlers, grade-schoolers, teenagers and now as adults.
Our children are both adults with successful lives and good marriages. I always wanted four children and when my two kids married fabulous people, I finally got that second daughter and son. We have two handsome, brilliant grandsons, who have brought tremendous joy into our growing-older world, as has our beautiful and brilliant granddaughter, a toddler who is helping us, once again, see the world through a child's eyes.
I sold my fist book in 1989 and it was released as a July 1990 Silhouette Desire. YANKEE LOVER was set in my hometown of Tuscumbia, Alabama, during the annual Helen Keller Festival. Since that first sale, I've written over seventy books for Silhouette and Kensington. My first mainstream romantic suspense, AFTER DARK, was released in December 2000 under the Zebra imprint for Kensington. In the past twenty years, I've gone from being one of the "new kids on the block" to one of the "old pros."
Log In to see more information about Beverly Barton
Log in or register now!
Series
Hannah Swensen
Books:
Just The Way You Are, February 2015
Mass Market Paperback / e-Book
Don't Say A Word, August 2012
Paperback / e-Book
Dead By Nightfall, December 2011
Paperback / e-Book
Dead By Morning, May 2011
Paperback
What She Doesn't Know, May 2011
Paperback (reprint)
Close Enough To Kill, October 2010
Paperback
Don't Cry, September 2010
Paperback
Dead By Midnight, February 2010
Paperback
Worth Dying For, January 2010
Mass Market Paperback
Silent Killer, September 2009
Paperback
Dying For You, December 2008
Paperback
Raintree, October 2008
Trade Size
Cold Hearted, September 2008
Paperback
Keeping Annie Safe, July 2008
Safe Haven
Paperback
The Murder Game, February 2008
Paperback
A Time To Die, December 2007
Paperback
Raintree: Sanctuary, July 2007
Mass Market Paperback
Dying Game, April 2007
Paperback
As Good As Dead, March 2007
Paperback
His Only Obsession, March 2007
Miniseries: The Protectors
Paperback
Most Likely to Die, February 2007
Paperback
Dangerous Deception, November 2006
Paperback
Sugar And Spice, November 2006

Paperback
Close Enough to Kill, July 2006
Paperback
Every Move She Makes, June 2006
Paperback (reprint)
Penny Sue Got Lucky, January 2006
Silhouette Intimate Moments 1399
Paperback
More Than Words Can Say: Volume 2, October 2005
Trade Size
Ramirez's Woman, July 2005
Paperback
The Protectors...The Beginning, April 2005
Protectors
Trade Size
Worth Dying For, November 2004
Paperback
As Good As Dead, September 2004
Paperback
The Last To Die, January 2004
Paperback