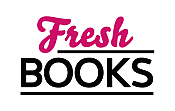 Best reads for September
Catherine Mann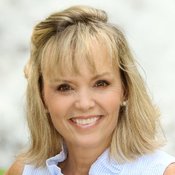 Blogging at Fresh Fiction
Catherine Mann | Writing Space
July 28, 2015
Whether upstairs or downstairs, I sit in the same corner of the house with double French doors overlooking the water and a barrier island. Sometimes Read More...
Catherine Mann's Favorite Summer Recipe
June 23, 2015
Sweet tea! I'm Southern, after all. And the recipe is so simple. –Catherine Ingredients: 6-8 large tea bags Read More...
Catherine Mann | Day of the Military Spouse
May 11, 2012
Wow, what are the odds I would have a military romance novel out and a blog to write on the one day a year reserved Read More...
Catherine Mann | Christmas Wish Lists!
December 1, 2011
We can learn so much about people from what they have on their Christmas wish lists.  So I decided to ask some of the characters Read More...
Catherine Mann | Family Reunions & Writer Retreats!
July 7, 2011
So, imagine the biggest family reunion ever, where the amazing people in your life gather at a hotel.  Nobody has to clean up.  All the Read More...
USA Today bestselling author Catherine Mann has over two million books in print in more than twenty countries. A winner of the prestigious RITA Award, she pens military romantic suspense novels for Berkley and Sourcebooks, as well as steamy romances for Harlequin. Catherine resides in Florida with her military flyboy husband, their four children and menagerie of pets.
Log In to see more information about Catherine Mann
Log in or register now!
Series
Diamonds in the Rough | Alaskan Oil Barons
Books:
The Cowboy's Christmas Retreat, November 2021
Mass Market Paperback / e-Book
Last-Chance Marriage Rescue, September 2021
Top Dog Dude Ranch #1
Mass Market Paperback / e-Book
The Twin Birthright, May 2018
Alaskan Oil Barons #4
e-Book
The Love Child, April 2018
Alaskan Oil Barons #3
Mass Market Paperback / e-Book
The Double Deal, March 2018
Alaskan Oil Barons #2
Mass Market Paperback / e-Book
The Baby Claim, February 2018
Alaskan Oil Barons #1
Mass Market Paperback / e-Book
Pregnant by the Cowboy CEO, July 2015
Diamonds in the Rough #3
Mass Market Paperback / e-Book
Pursued by the Rich Rancher, June 2015
Diamonds in the Rough #2
Paperback / e-Book
Way of the Warrior, May 2015
Paperback / e-Book
Rescue Me, February 2015
Paperback / e-Book
Shelter Me, August 2014
Paperback / e-Book
One Good Cowboy, April 2014
Diamonds in the Rough #1
Paperback / e-Book
Yuletide Baby Surprise, October 2013
Billionaires & Babies
Paperback / e-Book
Playing For Keeps, April 2013
Paperback / e-Book
Free Fall, March 2013
Paperback / e-Book
All or Nothing, January 2013
The Alpha Brotherhood
Paperback / e-Book
Rescuing Christmas, November 2012
Paperback / e-Book
Guardian, September 2012
Paperback / e-Book
Under Fire, May 2012
Paperback / e-Book
Honorable Intentions, April 2012
Paperback / e-Book
Protector, March 2012
Dark Ops
Paperback / e-Book
Hot Zone, December 2011
Paperback / e-Book
Billionaire's Jet Set Babies, October 2011
Paperback
Cover Me, July 2011
Paperback
Acquired: The CEO's Small-Town Bride, June 2011
Paperback
His Heir, Her Honor, March 2011
Rich, Rugged & Royal
Paperback
His Thirty-Day Fianc, January 2011
Rich, Rugged & Royal
Paperback
More Than Words, March 2010
Mass Market Paperback (reprint)
Bossman's Baby Scandal, January 2010
Kings of the Boardroom
Mass Market Paperback
Renegade, January 2010
Black Ops #3
Paperback
Millionaire In Command, October 2009
Man of the Month
Mass Market Paperback
Hotshot, May 2009
Dark Ops #2
Paperback
Defender, April 2009
Dark Ops Defenders #1
Paperback
His Expectant Ex, September 2008
The Landis Brothers
Mass Market Paperback
Rich Man's Fake Fiancee, June 2008
The Landis Brothers
Paperback
Out Of Uniform, February 2008
Wingmen Warriors
Paperback
The Executive's Surprise Baby, December 2007
The Garrisons
Paperback
Holiday Heroes, November 2007
Paperback
Bet Me, August 2007
Paperback
On Target, July 2007
Mass Market Paperback
Under the Millionaire's Influence, March 2007
Paperback
Fully Engaged, November 2006
Miniseries: Wingmen Warriors
Paperback
A Soldier's Christmas, October 2006
Paperback
More Than Words, October 2006
Volume 3
Trade Size
Blaze of Glory, July 2006
Paperback
Baby, I'm Yours, April 2006
Paperback
Awaken to Danger, January 2006
Silhouette Intimate Moments 1401
Paperback
Explosive Alliance, February 2005
Paperback
Pursued, November 2004
Paperback
Joint Forces, May 2004
Paperback