Story Garden | Laughter: Reader Rx For Sanity

May 9, 2012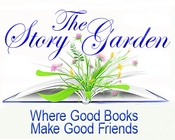 Trish Jensen and Sandra Hill, members of the wonderful Story Garden on Facebook, are award winning authors of romantic humor who both have books coming out this month. THE HARDER THEY FALL for Trish and KISS OF PRIDE, first book in the Deadly Angels series, for Sandra.
The two authors, longtime friends and critique partners, share a love of books, but especially those that bring a smile to readers' lips and sometimes even a laugh out loud. And they love talking about their shared passion.
SANDRA: When I first started writing fiction in the 1990's, I never planned to write humor. In fact, my family members (a husband and four sons) claim I don't have a funny bone in my body. It wasn't until I read an early time travel by Constance O'Day Flannery with a unique (for that time) humor that the light bulb went off in my head and I discovered a niche that could work for me: humor. Now, 35 books later...

TRISH: Well, an editor voted my first chapter #1 in an RWA chapter contest, and instantly asked me to send the complete manuscript to her. I thought I was IN. So imagine my surprise when she rejected it because I made her laugh in inappropriate places.. She advised me to write a straight comedy. It was the "only" voice I had, really. After I got over being offended, I wrote a straight comedy, just waiting for her to tell me I couldn't write comedy, either. Holy cow, she bought it. I'm still offended, even if she did give me the best advice of my writing life.
So Sandra, when did you realize that readers considered your books a comedy, hmmm?

SANDRA:  When my first editor, the great Alicia Condon, remarked on my voice for humor, and I said, "Huh?  I have a voice?"  Turns out I use internal dialogue as a comedic device (example: the hero says one thing, but is thinking another).  It's become my trademark.  Another thing.  I found myself increasingly reading books by writers of humor, like Susan Elizabeth Phillips, Rachel Gibson, and Janet Evanovich, and learning by reading.
And it doesn't have to be falling-over-with-laughter humor.  The humor can be subtle, or maybe just a scene in a book that is memorable for its ability to make you smile.  Trish, remember that category romance we read years ago where the heroine is stuck on some deserted island with a hero who hoards his box of squeeze cheese?  I laughed out loud.  And, Trish, that scene in THE HARDER THEY FALL where the heroine spills the grilled tuna in the hero's lap, and tries to grab for it, but, ummm, misses? Priceless!
TRISH:  Well, I was actually a little worried about that book for that very reason. I'm actually not a real fan of slip on the banana peel humor. But the premise of the book, that the heroine has very low self-esteem, called for her to screw up whenever she was in a situation, or near a handsome man :) that made her nervous. His journey is to help her discover her value, her talent and beauty. But boy is he in mortal danger while he's trying.  Funny enough, the book was extremely well-received, although I cringed with every review that mentioned I Love Lucy or The Three Stooges, probably two of my least favorite shows in the universe.
I feel like my humor has evolved since then, and I've never again really used much physical humor.  But I still laugh when I think of the misadventures of Michael and Darcy, and I'm extremely proud of that book and always will be.
What other forms of humor do your readers tend to talk about with you, Sandra?
SANDRA:  Compelling, but clueless men, like my Viking vampire angels in KISS OF PRIDE.  Outrageous situations, as in time-traveling Viking Navy SEALs, tenth century women making homemade condoms, or like my second Deadly Angel book in December, KISS OF SURRENDER where Ivak, guilty of the sin of sloth (that would be laziness) lands in Navy SEAL training where he must run five miles before breakfast.  Another thing.  I always say there's nothing better than a man who can make a women smile in bed.  So, humorous sex works for me, too.  And dialogue using mispronounced words or statements in contrast to what the person is actually thinking, as in:
No, honey, I don't think your butt is too big."  Good Lord!  That behind should have its own zip code.
TRISH: And I tend toward situations that bamboozle the men. What can I say? I love to torture them. I love men who think they know it all, know the big picture, have their lives with happy little ducks all in a row, only to throw a woman at them who shakes their world and self views to the core. They are so sure they know it all, and suddenly here's a woman who has no problem letting them know they're idiots. <g>
In AGAINST HIS WILL (coming out in July) the hero inherits a very ornery, and unfortunately very intelligent bulldog from the hero's beloved aunt. He is NOT happy about it (and neither is the bulldog). Part of the requirements of the will is to take this stubborn animal to a certain dog spa for two weeks. The hero, a suspicious FBI special agent, smells a scam, and snorts at the idea of someone who claims to be a dog psychologist. The only reason he agrees is to expose this scam, and put the scam artist out of business. And then he meets her. And his entire world view explodes. It's a two-fer, as in two love stories all at once, as the heroine helps the hero learn to love her, and his dog. And his dog ends up loving him too.  People have said that it was a toss-up on which love story they enjoyed most. Another thing I wonder if I should be offended by, but if I made them smile, laugh, never regret those hours of reading, then I'm a happy girl. So go ahead and enjoy the quandary. :)
One thing I've seen over and over and over again with Sandra, is that she has AMAZING FANS. So before we call it a wrap, I'd really love for her to relate at least one of the most amazing and poignant stories readers have related to her over the years. I'm putting her on the spot (hehehe) because she's had so many. Come on Sandra, pick one.
SANDRA:  So many examples of wonderful fans I have!  All the female sailors on an aircraft carrier.  The woman who sent her military hubby in Iraq one of my books with the admonition, "Read it!"  After much ribbing from his soldiers, he did in fact read it and he was the one who wrote to say he loved it, and, in fact, some of those teasing soldiers asked if they could read the book that had him smiling.  Mostly, I am pleased by the hard-working women who tried to survive in this horrible economy who thank me for helping them relieve the stress of their lives...with laughter.  What else?  And the many, many readers who say I saved their sanity.
TRISH: I don't get nearly the amount of e-mail Sandra does, but I have to say that interestingly enough, one of the most touching letters I ever received was from a prison inmate (male). Eight pages front and back. He told me that he was in for assault (bar fight), and would be released soon, but he wanted to let me know that he found one of my books in the prison library, and not only did he read and re-read it over and over again, to help him pass the time, but that he SO admired the hero's sense of honor and protective nature, but most importantly the funny banter between him and the heroine that it changed his life...made him rethink his goals and values. Most importantly, it saved his sanity. :)
And, Sandra, how in the world could you not mention the woman who asked to be buried with one of your books, because they were what got her through the horrid times of the illness that finally took her? That's the one that makes me cry happy every time I think of it.
TRISH: How in the world could you not mention the woman who asked to be buried with one of your books, because they were what got her through the horrid times of the illness that finally took her? That's the one that makes me cry happy every time I think of it.
SANDRA:  That, too.  <g>
So, readers,  what do you like, or not like, in romantic humor novels?  Who are your favorite humor authors?  Favorite scenes from a romantic humor novel?
To celebrate the publication of THE HARDER THEY FALL and KISS OF PRIDE, Trish and Sandra are offering a signed copy of a book they wrote together, 'TWAS THE NIGHT, along with a signed copy of Sandra's THE NORSE KING'S DAUGHTER and either a print or ebook copy of WITHOUT A CLUE from Trish.
Be sure to stop by their websites at www.trishjensen.com or SandraHill.net, or Sandra's FaceBook page, Trish's FB page and of course especially The Story Garden page.
Comments
46 comments posted.
Re: Story Garden | Laughter: Reader Rx For Sanity

I love a sense of humor in my books...it makes for enjoyable reading. Don't like slap stick stuff it's too corny. Thanks for a chance to win these great books!!
(Bonnie Capuano 6:02am May 9, 2012)
I would love to read a book that has some humor in it. I just realized that that is sadly lacking in the books that I have been reading lately. I am going to check out some of the authors that you mentioned along with some of your work. Thanks.
(Kathleen Yohanna 6:14am May 9, 2012)
This was a great post that made me smile several times. I love to laugh, that's why I have such a great marriage because my husband thinks it's his job to make me laugh every day! I wish you both much success!
(Renee Pajda 7:51am May 9, 2012)
Sandra is definitely a favorite. I never expected to laugh so
much when I picked up a book about a Viking. Unexpected (&
even inappropriate) laughter is so welcoming - can really lift
my day.
(Diane Sallans 8:49am May 9, 2012)
I love romance novels that make me laugh! A good dose of humor is a must in anything we do in life!
(Angie Lilly 9:33am May 9, 2012)
i love humor in my books to they are so much fun to read i can use some laughter right now. the book looks so good really would love to read
(Denise Smith 9:57am May 9, 2012)
I love, love, love romantic comedies! Right now the only one I
can think of as a favorite (not enough coffee yet :) ) is
Jennifer Crusie
(Erin Fender 10:57am May 9, 2012)
FUNNY IS FAB...I'M IN IT TO WIN IT!
(Silvana Moscato 12:03pm May 9, 2012)
I enjoy humor in books, especially in romance ones.
(Wilma Frana 12:05pm May 9, 2012)
I love at least a bit of humor in stories, because life should have humor. Many is the time in life when even in a sober moment, someone has made an irreverent comment that made the moment much easier. Of course there is also the friend whose goal in life is to make you laugh at the most inappropriate times.
(Julie Touchstone 12:16pm May 9, 2012)
I love humor in my stories. I love historical fiction and Kieran Kramer makes me laugh out loud. In her first story, When Harry Meets Molly, there are several LOL moments.
(MaryAnne Banks 12:29pm May 9, 2012)
I think Shelly Laurenston's are pretty cute.
(Lisa Elwood 1:27pm May 9, 2012)
Laughter is great in a romantic story. 'd love to be entered
in your contest.
(Mary Hay 1:27pm May 9, 2012)
I just love Sandra's books. I work shift work doing Security and the hours are long, her books make the time go by fast. I been doing this for 25 years. I've read all her books and can't wait for the next one to come out. I have to say the Bewitched Viking is the funnies and my favorite. Keep them coming Sandra!!!!
(Barbara Knaps 1:43pm May 9, 2012)
Love the humor in your books--Sandra and Trish! Always great reading.
(April Kihlstrom 2:00pm May 9, 2012)
I love humour in books. :) For contemporary, the usual Janet Evanovich... For historical, Julia quinn. Your boks sound terrific! Must put them on my TBR pile!
(May Pau 3:04pm May 9, 2012)
I think a little humor goes a long way. I would love to win these books! Thank you for the opportunity to enter your contest.
(Ann Thaxton 3:11pm May 9, 2012)
I love books that have humor in it... whether the book itself is funny or just a character's personality and wit shine through...
(Colleen Conklin 3:28pm May 9, 2012)
I love to read books that have romance and humor in them. Thanks for giving me a chance to win it.
(Linda Hall 3:52pm May 9, 2012)
After a hard day of work, I don't want my recreational reading to be too serious, so a bit of humor is always appreciated.
(Sue Farrell 4:22pm May 9, 2012)
Thanks for stopping by and giving us some of your author recommendation. A few are new to me. And a special thanks to Diane and Barbara for your remarks on my books. As always, I wish you smiles in your reading.
(Sandra Hill 4:40pm May 9, 2012)
I find if there is too much drama in a book I tend to get
bored with it. When there is humor I find humor in a book it
keeps me involved.
(Cindy Olp 4:49pm May 9, 2012)
I love humor, anywhere and everywhere. Especially when I escape through books. I especially love the ones that are laugh out loud funny.
Good luck and happy writing!
(Tracie Travis 4:57pm May 9, 2012)
I double Sandra's thanks and raise her a chuckle. So, many thanks for the comments. It's so rewarding to hear people say they need funny occasionally.

Best!
(Trish Jensen 4:59pm May 9, 2012)
These were/are the books that I don't read in public... because I'm usually asked why I'm laughing and snorting liquids out of my nose...and then I have to explain... then they want to borrow the book when I'm done... and I have to tell them to go buy their own!!! The laugh out loud funny is a wonderful thing ... you'll find me in my car at lunch... and please donate to have the interior detailed professionally... it's a mess what with my laughing & snortin!!
(Cate Sparks 5:10pm May 9, 2012)
I love the romantic humor stories, you always have to have a good giggle now and then. It makes it even harder to put the book down until your finished with it.I think the funniest series I have read lately is the Noble Series by Katie MacAlister.
(Joy Gifford 5:41pm May 9, 2012)
I love romantic humor novels. My favorite author of romantic
humor would have to be Jennifer Crusie. I can sit and read her
books and by the time I'm done I have tears running down my
face.
(Joanne Balinski 5:44pm May 9, 2012)
I love reading romantic humor novels and it's two thumbs up for authors that do!! It's fun to have that unexpected dose of humor in a story. Sandra's books are very good and Carolyn Brown puts a little into her good cowboy romances. Every one needs a good laugh!
(Linda Luinstra 6:21pm May 9, 2012)
I definately like to smile and chuckle when I'm reading. I think Lynsay Sands does a great job making a comment here and there where I just have to grin while I'm reading. There are others but she is the first that came to mind.
(Patti Paonessa 6:30pm May 9, 2012)
Louisa Edwards book I'm All Steamy combines humor, food and mystery.
(Alyson Widen 6:56pm May 9, 2012)
I have loved humor since I picked up an early Peggy Webb book years ago. Sue-Ellen Wellfonder also has great humorous moments. I tend to pick up books with humor before others, when I have to choose (all too often lately).
(Sharon Mitchell 7:39pm May 9, 2012)
Love the humor in Sandra's books!
(Mary C 9:09pm May 9, 2012)
It's not just humor that I love in Romance reads, but the wit. The witty repartee between characters is just delicious.
(Mary Preston 9:29pm May 9, 2012)
What I like most about romantic humor is that you get the best of both worlds. Most of the time, you don't know when the Author is going to throw in that chuckle. I love to laugh, and I enjoy reading romances, so when I'm in the mood for something a little more uplifting, these are the books I definately seek out. Janet Evanovich is my favorite, and since I've been out of the reading loop due to some hardships I've been going through for a while, I've been looking for different Authors that I can turn to and keep on my list, depending on my mood. I would absolutely love to be able to read your books, and I must say that I was not only moved by part of your posting today, but I actually got my laugh for the day, after having gone through a hectic, nerve-wracking day, and have been going through some stressful times as of late, dealing with my Father, who we almost lost after suffering a fall. He's now in an assisted living facility, but I don't feel he belongs there. It's causing extra stress I don't need, and I need something to give me a diversion. Have a Happy Mother's Day!!
(Peggy Roberson 9:37pm May 9, 2012)
I am a contemporary rom-com fan. I like Christopher Moore and Meg Cabot. Erin McCarthy is a fun read too.
(Catherine Lee 9:59pm May 9, 2012)
I like at least some humor in my romances; these books sound really good.
(Janie McGaugh 10:45pm May 9, 2012)
I love your books!
(Charlene Fraley 12:09pm May 10, 2012)
Hey, Cindy! Long time no "see!"

Joy and Patti: Yes! on Katie MacAlister and Lynsay Sands.

Linda & Mary Chin: Thanks for including me in your fav humor authors.

Mary Preston: Yes, yes, yes, on wit being key.

Peggy: Hugs on your father, and I so agree on a smile or a good laugh helping you through the hard times.

All: I cannot emphasize enough how much those of you who love humor in your reading should try Trish's books, if you haven't already. One of the best romantic humor authors!

Have a good day!
(Sandra Hill 8:47am May 10, 2012)
Okay, I'm back. Funny story. A reader told me yesterday that she was reading KISS OF PRIDE when there was a knock on the door. It was two religious types passing out pamphlets. One saw the book she was reading and proclaimed it to be Satanic. "Huh?" my reader said and explained that the book was about angels...vampire angels, and "if this is Satanic, why am I laughing so hard?" Next day the other lady showed up and sheepishly told her she read the book and loved it. Picture me doing a fist pump here.
(Sandra Hill 8:51am May 10, 2012)
I love to laugh!! It truly is the best medicine!! So, since I also love to read, yes, I love romantic humor!!
(Kelli Jo Calvert 5:54pm May 10, 2012)
I love romantic humor in books. Katie MacAlister, Lynsay Sands and Meg Cabot are some of my favorites. Thanks for the chance to win!!
(Natasha Donohoo 1:23pm May 11, 2012)
Sandra Hill and Lyndsay Sands are, without a doubt, my FAVORITE humor authors of all time. I believe every book should have at least a little bit of humor in them, especially when you need a good laugh after crying your eyes out from a really emotional scene. "You're Dani, the nanos don't change that. My immortal, my life mate, my hope for the future, and the woman I love." Quoted from The Immortal Hunter by Lyndsay Sands. My first Sandra Hill novel I ever read, The Last Viking, had me falling off my seat cracking up in high school, and that was after a crazy hard test that left me with a headache. I guess it's true when they say laughter is the best medicine.
(Amber Cavaliere 7:16pm May 22, 2012)
Would love to read the new book... Love books that make me laugh just when I
need it! an Lately I really need to laugh! Thanks for the contest!
(Vanetta Quintana 10:12am May 24, 2012)
I love a bit of humor in my romances!
Great blog!
(Betty Hamilton 10:36am May 29, 2012)
Love your books. The humor and romance is great. Can't get enough. Keep writing!!
(Sharon Extine 12:53pm May 30, 2012)
I love your viking romance book. Selik is my all time fav.
(Viking Princess 3:56pm June 17, 2012)
Registered users may leave comments.
Log in or register now!