Hank Phillipi Ryan | The Many Secrets Of Drive Time

February 1, 2010
Can you keep a secret?
Okay, I see you all leaning forward...she's going to tell us something big, you're thinking. A secret. And yes yes yes, we can keep it.
Really?
What if—all you had to do was tell, and it would change your life? Would keeping the secret as you promised be more important? Or would you be tempted… What if—all you had to do was tell the secret—and you would be a huge success? And what if—you really thought telling my secret would make someone else's life better? Would it be more important to keep your promise to me? Or to tell for the greater good?
Okay, I don't have a secret. (Not that I'm going to tell you today, at least.) But secrets are at the heart of mystery, and certainly at the heart of romance. Right?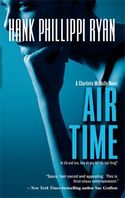 How many times have you wondered just how much you can really share—or SHOULD really share— with that amazing guy across from you at the restaurant table? And haven't you wondered exactly what he's keeping from you? Or curled up, cozy, propped up on pillows with just a downy quilt over the two of you…what have you been tempted to divulge? Or not?
If your loved one asks: "can you keep a secret"-- what do you say?
And if you know a secret do you tell your significant other? When you say—oh, I'll never tell—does he/she count? And in that floating time just before—or after,--um….when it seems like its only the two of you. What would you tell then?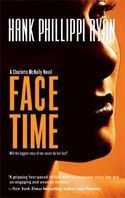 And it's not just in your personal life, of course. How about on the job? As a TV reporter for the past 30 years, keeping things confidential is the hallmark of my work. There; are things I've been told that I can never reveal. Sources have divulged documents and reports and financial information and medical info, but where it all came from, I can never tell.
When you hear some juicy gossip at work…and you know you've got to keep it confidential—can you do it?
And what happens when the secrets of your personal life (and we all have them, including my main character TV reporter Charlotte McNally and the secrets of your professional life (and we all have them, including Charlie McNally) are coming together on a deadly collision course?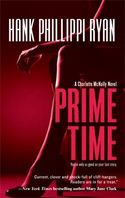 In this excerpt from DRIVE TIME, Charlie and her brand new fiancé are asleep in Josh's bedroom. At least, Josh is asleep. Charlie is wondering what her life will be like when she leaves her home on Boston's chic Beacon Hill and move sin with her dishy prep-school professor husband. And then—it turns out Josh is having a difficult night, too.
"Sweets?" Josh whispers. "You asleep?"

"Not one bit," I say. "I'm trying, but not terribly successfully. My brain won't turn off. Nor will the rest of me, thanks to you." I turn to face him, eyes open again, smiling with possibility, glad for a good excuse to be awake. I'll just be tired tomorrow. It's happened before. I expect Josh to reach out for me, but his expression is—concerned? And why are his glasses back on? My Josh-radar pings into the red.

"What?" I ask. "What's wrong?"

"Can you keep a secret?" he says. He's still on his back, hands clasped over his chest, head turned to watch me.

I sit up, yanking the comforter over me, and twist around to look down on him, assessing. Can I keep a secret? What kind of a question is that?

"Um, keeping a secret, that's the reporter's credo, right?" I smile, trying for adorable-cheerful. Maybe I've misread his mood. I squint at the digital alarm clock. It's hard to be perceptive at 3:34 AM. "Confidential sources stay confidential?"

(Josh tells Charlie she has to keep this to herself—but there have been some threatening phone calls coning in to he school where Josh teaches. Charlie's an investigative reporter for a Boston TV station, and she thinks this could be a big story. Josh says his boss ordered him not to tell any one. But he's trusting his new fiancée.)

"I don't agree with him, but he's the boss. " Josh says. "And that's why I asked you about keeping a secret. You can, right?"

Silence has never been so noisy. How do I answer that? For the past twenty years, my loyalties have been only to journalism. I stare at my engagement ring again. Somehow, now, the glitter contains a bit of a taunt. Who'd have imagined a continental divide in the middle of a king-sized TempurPedic?

"I'm just thinking," I begin. "It's my responsibility as a journalist to investigate what people are trying to hide. Right?"

Josh's turn on the tightrope. Are his loyalties to me? To his boss? This is a discussion we've never needed to have. Now we're having it in the middle of the night, naked, and when I kind of have to go to the bathroom.

"Wrong," Josh says.

I shiver, though it's not cold. I need to let him continue. I need to hear this.

"Wrong," he says again. "Because it's your job to—to wait. Until you have all the facts. And we don't have any facts. I told you something in confidence."

He turns to me, face softening, then picks up my hand, twisting the diamond on my finger. "We're not source and reporter here, sweets. We're almost husband and wife."

He's right. But I'm right. Is there a right?
In DRIVE TIME, Charlie is torn between her loyalties to her fiancé, her new daughter, her job, her career, her future and her dreams…can Charlie really have it all? Can anyone? And perhaps, as DRIVE TIME explores—maybe the real secret of a secret—is knowing when to tell.
So—when is it right to tell a secret? Ever? Are you faithful as a tomb when it comes to keeping our mouth shut? Have you ever told a secret—and regretted it? Have you ever KEPT a secret-and regretted it?
GIVEAWAY! The choice of any one of Hank's Charlie McNally series—to five lucky commenters! And one grand prize winner get the first three books--plus a terrific limited edition black canvas tote bag.
---
Award-winning investigative reporter Hank Phillippi Ryan is on the air at Boston's NBC affiliate. Her work has resulted in new laws, people sent to prison, homes removed from foreclosure, and millions of dollars in restitution. Along with her 26 EMMYs, Hank's won dozens of other journalism honors. She's been a radio reporter, a legislative aide in the United States Senate and an editorial assistant at Rolling Stone Magazine working with Hunter S. Thompson.
Her first mystery, the best-selling PRIME TIME, won the Agatha for Best First Novel. It was also was a double RITA nominee for Best First Book and Best Romantic Suspense Novel, a DAPHNE nominee, a TOP PICK and an RT Reviewers' Choice Award Winner. FACE TIME (August 2009) and AIR TIME (Sept. 2009) are IMBA bestsellers. DRIVE TIME is out February 1 from MIRA Books.
Her website is HankPhillippiRyan.com
Comments
54 comments posted.
Re: Hank Phillipi Ryan | The Many Secrets Of Drive Time

Interesting excerpt....I suppose everyone has secrets, but they are not always life changing or hurtful.
This, like your other books, sounds like a good read for a mystery lover like me. Thank you for the opportunity to win your book. (hopefully all of them!)
(Ruby Davis 1:30am February 1, 2010)
This was such an enticing excerpt. Thank you.
(Joanne Reynolds 6:12am February 1, 2010)
I can keep a secret, at least from the people from whom the secret should be kept :o) I'd like to read this book. Thanks!
(Sandy Miresse 8:47am February 1, 2010)
That's just it, I can keep a secret and people tend to want to tell them to me. I find that mainly it is mostly gossip though and don't bother too much with it.
(Leni Kaye 9:08am February 1, 2010)
Yes, people like to "spill the beans" to me. I guess they know I can keep a secret.
(Sherry Russell 9:28am February 1, 2010)
I can keep a secret as long as keeping it does not hurt anybody - some secrets need to be told for the persons own good!
(Barbara Hanson 10:00am February 1, 2010)
Thanks for sharing the excerpt. Would love the opportunity to win your book! Thanks for the contest!
(Katherine Reese 11:09am February 1, 2010)
Interesting excerpt/question. I think family has to come first. If you can keep a secret only conditionally, tell the other person why and let him decide if sharing is a good idea. Love your books.
(G S Moch 11:23am February 1, 2010)
I can keep a secret if I think it should be kept. There are times when it is best to keep the secret reather then hurting someone. Your books sound fantastic and I can't wait to read one. I love a good mystery!
(Gail Hurt 11:57am February 1, 2010)
I hate secrets,i'm bad at keeping them. But I think if you love someone enough to marry them, your commitment is to them. Drive Time sounds great, can't wait to read it.
(Christine Kochanowski 12:08pm February 1, 2010)
Hi, all!So wonderful to hear from you! And thanks so much for the very kind words. (I'm SO excited about DRIVE TIME!)
SO let's say it's a secret--a good secret. Like--if someone's giving you a surprise party. Would you like someone to tell you in advance?
(HAnk Phillippi Ryan 12:21pm February 1, 2010)
Ruby, thank you so much! SO happy you like the books!
(HAnk Phillippi Ryan 12:21pm February 1, 2010)
Oh, Hank. That was just mean. I do still have secrets I've carried for over 30 years. Now I really can't wait to read Drive Time. You always keep me guessing and you always satisfy me in the end. You are awesome.
(Mare Fairchild 12:45pm February 1, 2010)
Really, Mare? Are you ever tempted? (And thank you so much...)

Leni, I keep hearing there are some people who just seem like they attract secrets..maybe you're one of them!
(HAnk Phillippi Ryan 12:57pm February 1, 2010)
If I am told that what was told to me is a secret, I keep it... but if I think it needs telling I always talk to the person to see if they will open up to others...
(Colleen Conklin 1:00pm February 1, 2010)
Oh, Colleen..that's an interesting thought! Good idea...that way a secret gets told--but not divulged!
(HAnk Phillippi Ryan 1:28pm February 1, 2010)
Is 'kinda sorta' a real answer? I'm not much of a gossip but I will tell an unrelated person a weird story I have heard. My husband is great at keeping secrets, unless they involve presents. I have yet to receive a birthday present on my birthday. As soon as he gets a gift for someone, he has to give it. :-)
(V Scott 3:15pm February 1, 2010)
I pride myself on keeping secrets.....and never telling. People share their secrets and they always know they can trust me. I would never reveal that there was a surprise party planned. The secret and the look of surprise on the Birthday persons face is alway priceless. I am intigued by your book Drive Time and loook forward to reading more. Best Wishes
(Barbara Ryan 3:28pm February 1, 2010)
I can keep a secret but there are times I share. It is hard not to share some things with my husband but even then I try to do it in a general sense. I don't like the thought of somebody sharing my deep, dark secrets and confessions with anyone else! Drive Time looks great, can't wait to read it.
(Sharla Long 3:30pm February 1, 2010)
My cousin asked that question of me when I guessed she was pregnant over the phone. I could hear the change in her voice. I didn't divulge the secret until she told everybody herself. As a nurse, mediator and a good listener, I've heard a big share of secrets. I only tell when it's dangerous to keep quiet. Love the blog and still enjoy the book Prime Time.
(Alyson Widen 4:22pm February 1, 2010)
Loved the excerpt. Keeping secrets - Boy the age old dilemma. I think things said in confidence should be held in confidence. The exception being: life and liberty are at stake. If someone told me that they hurt someone and somebody else was being blamed - That is not a secret to keep.
If someone told me something
(say someone famous) and a reporter offered me money to tell - NO WAY. Money doesn't trump integrity.
(Kimberley Coover 4:35pm February 1, 2010)
Love the books!
(Mary C 4:43pm February 1, 2010)
V Scott--that's so funny! My husband is just like that, too.
But on the other hand, he's so easy to fool. I've given him a surprise birthday party each year for the past 5 years--and he's ALWAYS surprised!
I think that's hilarious...
(HAnk Phillippi Ryan 4:52pm February 1, 2010)
Alyson..that's another interesting dilemma--what if someone doesn't tell you--and you just guess? Hmmm...
(HAnk Phillippi Ryan 4:53pm February 1, 2010)
And like Charlie--at some point, if you're keeping secrets told to you by several different people, you have to remember what each person knows and doesnt know--and at some point--that can "drive" you crazy. Just ask Charlie! And you can see what happens in DRIVE TIME.
(HAnk Phillippi Ryan 4:55pm February 1, 2010)
Your last comment about knowing secrets from several different people is the real dilema. You get to the point that you can't say anything to anyone just in case! Don't you DARE tell me a secret!
(Karin Tillotson 5:27pm February 1, 2010)
If people ask me to keep a secret, I do tell them I will tell my spouse. If they still want me to know, great, I do keep a secret. I never keep a secret from my husband unless its something for him, a surprise or a gift.
(Theresa Buckholtz 5:30pm February 1, 2010)
Karin, I totally agree. I just don't want to know.

ANd yes, Theresa, I think telling a spouse should be expected--there must be someting in the marriage vows about it, right? And that means..it's never going to be a secret..
(HAnk Phillippi Ryan 5:37pm February 1, 2010)
Off to a booksigning! Back soon to continue our chat..don't forget to comment to be entered to win!
(HAnk Phillippi Ryan 5:38pm February 1, 2010)
Love it....how right you are. Count me in! Most of the things people tell me I wouldn't want to share anyway....
(Danelle Drake 5:41pm February 1, 2010)
I was on the edge of my seat waiting for the secret... had me fooled!! I would love a chance to win your new book.
(Freda Mans-Labianca 6:13pm February 1, 2010)
The excerpt has left me intrigued. Please enter me!
(Lisa Garrett 6:17pm February 1, 2010)
Sometimes I do better at keeping a secret than others!

Sandi
(Sandi Shilhanek 7:06pm February 1, 2010)
I love reading mysteries and would love to win your contest.
GloriaDeal@aol.com
(Gloria Walshver 7:08pm February 1, 2010)
Thank you for such a great excerpt! The book sounds great, and I would love a chance to be entered in the contest. I can't wait to see how it all turns out.

I like to think I'm pretty good at keeping a secret, as long as nobody gets badly hurt.
(Amber Eversmeyer 8:04pm February 1, 2010)
I've been keeping a secret for two years and I haven't spilled the beans yet. It's almost a stupid secret and sometimes I just want to tell someone. But I guess I'll keep the secret cause I promised. This isn't something that could hurt someone so keeping it is just another thing on my to do list.
(Shirley Kulesza 8:12pm February 1, 2010)
It is hard but you don't want to hurt feelings. You to tell the person to trust you about keeping the secret. Maybe it is you weren't where you said you were you said you would be
(Patricia Kasner 8:12pm February 1, 2010)
I really don't like secrets, but sometimes it is necessary to expose them if keeping them could harm or hurt someone. p.s. I love your hair. I may let mine go natural...
(Vikki Parman 8:25pm February 1, 2010)
I never break a confidence. However, if I knew something that should be made open I would not hesitate in that case. This has not happened yet.
(Mary Preston 9:04pm February 1, 2010)
I definitely could keep a secret. It is just easier for me to get things taken care of when people don't know what I know especially in my family where secrets are really non-existent.
(Kai Wong 9:31pm February 1, 2010)
It is funny that I come here and the subject is Secrets. Less than an hour ago I was tempted to tell a secret, but decided it was better not to do so. But this was an interesting topic and the book sounds equally interesting.
(Gladys Paradowski 9:36pm February 1, 2010)
Ah, Freda, that's great.

And thanks to all who like the excerpt! I had fun choosing it--I didn't want to give anything away, of course, but I do want you to get to know the story...and of course, want more!
(HAnk Phillippi Ryan 10:15pm February 1, 2010)
Shirley, that's very difficult! But you must be a very true friend. That's lovely.
(HAnk Phillippi Ryan 10:16pm February 1, 2010)
Hey Vikki! Thanks so much! My hair person is terrific..and I'll tell him you approve. Hurray.
(HAnk Phillippi Ryan 10:17pm February 1, 2010)
Gladys...that's a very mysterious thing to say! And it sounds like you made the right decisions..to come here to read the excerpt, to enter the contest--and not to tell!
(HAnk Phillippi Ryan 10:19pm February 1, 2010)
I'm really good at keeping a secret! But not from my husband! I don't ever promise to keep something from him that he should know.
(Brenda Rupp 10:21pm February 1, 2010)
I'm pretty good at keeping
secrets. But when someone asks
me to keep a secret , the
first thing I say is "Not if
this secret would hurt
someone" or with the kids
something that their father
should know.
(Lisa Richards 11:07pm February 1, 2010)
Brenda, that makes sense! And Lisa, I do agree.

What a wonderful day here at Fresh Fiction--as always! FF, thank you for the fantastic review of DRIVE TIME..and it was so lovely to meet all of you. Come to my website, send me an email...keep in touch!

And winners--talk to you soon!

with endless affection
Hank
(HAnk Phillippi Ryan 11:23pm February 1, 2010)
GREAT EXCERPT
(Audra Holtwick 3:16am February 2, 2010)
I'm a talker so if you have secret you
want to keep you have to let me know it's
a private confidence.
(Sue Ahn 5:40am February 2, 2010)
There shouldn't be secrets
between couples. But there are,
because some secrets will cause
more pain than necessary. Tell
when appropriate.
(Tanja Haack 9:38am February 2, 2010)
.....just love it. I jotted the names down and will be purchasing your books this weekend....unless of course, they arrive in the mail. Then, I will be purchasing future ones. Congrats on your success - you have a new follower.
(Danelle Drake 7:25pm February 2, 2010)
I am very tight-mouthed! I know how to keep a secret. Your books are great!
(Lisa Glidewell 8:02pm February 2, 2010)
I've never personally had a secret with that much riding on it. However in my working life I hear confidential stuff all the time, and there have been a few occasions when I wrestled with leaving things as they were or drawing someone else into my confidence due to worry about what might happen. There are no easy answers.
(Maya Missani 9:56pm February 2, 2010)
Registered users may leave comments.
Log in or register now!