Author News
Fresh News from Authors

I never considered myself a "cruise" person. In my mind, a Caribbean cruise was for newly-weds and nearly-deads. I pictured crowded buffets, jam-packed pool decks, windowless cubicles masquerading as staterooms. photo: Daily Express UK Turns out I was Read More...

Alaska Skies # Read More...

Pain and pleasure. Entrepreneurs find out the hard way about earning a living. If you have a job, keep it until your dream comes to fruition. For me, I have had both success and failure, (pain and pleasure). My most successful endeavor provided ultimate satisfaction, the founding of my school, Interior Design Institute. I was degreed and well-studied in interior design and architecture, and after research (before social media), I discovered there was Read More...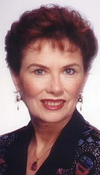 Hi Dear Readers! Well, it's that time again! My next Delos series book, SECRETS, is available, released on 11.21.16! Novella, 2B2 is a sequel follow-up on UNBOUND PURSUIT, 2B1, which was released on 9.29.16). This is Mark Reuss and Mattie Lockwood's story. If you read Read More...

Oh, Christmas! As an adult, the holiday is my favorite because of the natural good cheer and festive nature around every corner. I find myself a little more patient when waiting for a car to back out of a parking spot. I tend to move through life at a slower pace and enjoy the decorations in stores and around town. I adore attending Christmas parties and parades. However great all this is, it does not Read More...

Mari Mancusi's Scorched Trilogy is on sale for a limited time! Get Scorched, Shattered, and Smoked for only $2.99 each until November 14th on ALL e-book platforms in the US and Canada! Save the dragon, save the world. Become a part of Team Dragon today! Amazon Read More...

As a kid, my family always had pets. Dogs, cats, a goat, a pig, ducks we called Salt and Pepper, a rabbit… you name it, I think we probably had it. Maybe that's why animals appear in all my books. It's hard to imagine not having a pet of some sort. One particular dog stands out. Her name was Queenie, and she adopted us. I was eight or nine years old, and one Read More...

Let us journey to Regency Era England for a Christmastide celebration. When the House of Commons recessed around December 20th for the Christmas holiday and Boxing Day (the day following Christmas Day), the ton flocked to their country estates for holiday parties with few remaining in London. The holiday celebration lasted twelve days, ending around January 6th, and was a time of many festivities and days spent with family Read More...

I'm all taken up with Christmas this month. It's always this way for me. I get two Christmas'. One the first weekend in November and the other in December with the rest of the world. My November Christmas is really my mother's bash and the month of October is consumed with last minute preparations. When I was kid Mom would take me around to boutiques and would show me things that she Read More...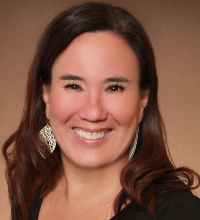 The #HoldOntoTheLight campaign has asked authors to share openly about depression and since I've struggled with it all my life, I was asked to participate. The good news is that I'm so much better than I was before. In fact, every day is a joyous smile of yes, yes, yes! And yes, I'm lying. The truth is that every day is NOT a glorious wave of internal joy, but on the whole Read More...

Hello friends, Welcome to the first Fur Babies, Real and Imagined… Each month, I'll be talking about those little four-legged creatures that steal their way into our hearts. I never planned to have animals in my books, but the furry devils just kept popping up—Peggy, a three-legged cat in THE LETTER, Mr. Bunny, a rabbit in Read More...

I've never been a reader who enjoys the helpless, spineless, petty wiles of a senseless heroine—so, it is only natural that when I started crafting my own books I knew only an intelligent and cunning heroine would do. A woman who loves adventure and can go toe to toe with any alpha hero brings a story to life. My A Lady Forsaken Series features women of varying intellect and education Read More...
13 - 24 of 742 ( prev | more Author News )