Author News
Fresh News from Authors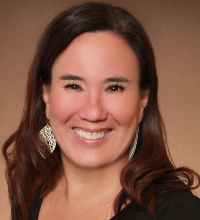 Some conferences are quiet affairs where I get to hang with friends, talk books, and laugh for hours. Readers and 'Rita's is one such conference. There's always something going on, but I never feel frenzied unless I'm dancing with a hot cover model. Other conferences are wild fan events where I'm overwhelmed and lost. And given how much of an extrovert I am, that's saying something. Guess how last week Read More...

The 2017 Romance Writer's of America National Conference is here in Disney World at the Swan/Dolphin Hotel. In my careers, I've been to lots of conferences: interior design, architecture, tennis. All were terrific, but this one is the most fun, romance writers have . . . Read the rest... Read More...

Happy Friday friends, Today I am chatting about bravery. We all exhibit some level of bravery every day. Iím not talking soldiers on the battlefield bravery, they are heroes and I respect them immensely. Iím talking about the bravery it takes to be our real, authentic selves day in and day out through trials, obstacles, and fears. Being who we were created to be and resting in that is one of the most Read More...
Fireworks and Fun for you in July! My favorite time of year down the Jersey Shore is the 4th of July! I love seeing the parades and sitting on the beach watching the fireworks. It's such a lovely time of year to be able to just hang out, enjoy the weather and friends, and of course, read a good book while sitting on the beach. Here's a photo for you Read More...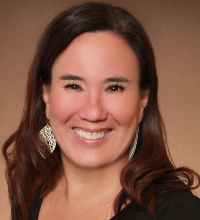 How did it get to be summer already? Part of my brain is still wondering if I got everyone Christmas presents like I intended. But the rest of me is fully enjoying tank tops and stretchy shorts. Iím not as thin as I used to be, but fortunately, my fashion sense has completely disappeared. Instead of being shamed by the way I look in shorts and a thin tee, I think about how comfortable Read More...

Eloisa loves a Cinderella twist in her stories, and three short stories with this theme are digitally publishing in one volume on September 5th! Two of these stories, At Midnight and Ever After, have never been published in ebook before and A Midsummer Night's Disgrace was only available in the Essex Sisters Companion Guide Read More...

Eloisa's publisher is happily sharing the first three chapters of Wilde in Love! But it's only available for a limited time, until June 29. It's super easy to claimóand Team Eloisa wants you to know that they think Eloisaís written her most amazing hero yet Read More...

Happy Friday, friends! Iíve been struggling this week. Iím attempting and rather poorly to juggle health-issues, a book deadline, and life in general (time with God, time with my family, errands, etc.). Itís got me thinking A LOT about balance and priorities. My husband gave me a book he read ages ago, but Iíd imagine the majority of you have heard about itĖ Read More...

Summer has roared into the Midwest bringing with it sultry temperatures, thunderstorms, block buster films (Wonder Woman!!), and a plethora of new books. Summertime for me, traditionally, has always been about the great books on my TBR pile that I have to look forward to reading along with new releases. Iíll never forget my midnight purchase of Harry Potter and the Deathly Hallows at Borders eons ago. Lately, Iíve been a Read More...
From the ACFW (The Voice of Christian Fiction) here are some of their members' releases of interest in June. Enjoy! Contemporary Romance: SWEETBRIAR COTTAGE by Denise Hunter Read More...
If you love Target like I do, it's my favorite store at home and when I travel because I know I can always find what I need, whether it's a decently priced bottle of water or a blanket for a cold conference room or my contact lens solution. And one of my favorite pastimes is to Read More...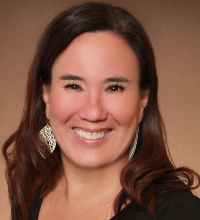 Hello Everyone! My second STONEMEN Volume is out! WOO HOO! Click HERE if you want a copy. If you have no idea what Iím talking about, Anna Argent and I have created stories around mystical stone men who are enslaved to petty, evil goddesses. They hang out as hot statues but can come to life under very Read More...
13 - 24 of 768 ( prev | more Author News )