Author News
Fresh News from Authors

Hi friends, I canít believe itís September already. The summer months just flew by! I hope you had a wonderful summer! Switching gears and moving into to fallÖ I canít wait to share Declan and Tannerís exciting adventure in BLIND SPOT with you. Itís hard to believe BLIND SPOTís release is only a month away. Yeeps! To celebrate and to thank you for your amazing support, Iím offering Read More...
The reviews are rolling in for Caridad Pineiro's new contemporary romance ONE SUMMER NIGHT. Kirkus Reviews says that ONE SUMMER NIGHT is "A sexy, fun, yet touching summer read." Publishers Weekly picked it as a top 10 romance read and thinks that "Readers will want to visit the charming town of Read More...

Happy Friday, friends! Thanks so much for joining me. Today's letter is E and for it I chose the word extraordinary. I love this word because it literally means extra ordinary. Or, if you want to get more technical Read More...

From Gailís House Newsie News Mrs. Clara Baldwin Writing a story is like baking a cake. There are so many layers, each one more yummy than the next. Interior design was also like that for me. For Read More...

I love lipstick! So what else is new? Most women love it. But I want to share with you why I love it. My favorite color is RED. Red lipstick is bold. It tells people Ė Donít mess with me, I have a smart mouth Read More...

Romance Writerís of America does it right. A conference in Orlando with all the magic moments, including a trip to Disney. Have you ever been to a conference that had entertaining and enlightening speakers, topped off with twinkling lights and fireworks from your hotel balcony every night? It was spectacular. Until the invasion of the . . . ants! Not for the light hearted: Read More...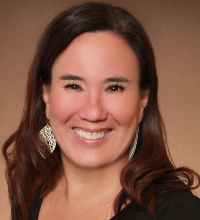 Some conferences are quiet affairs where I get to hang with friends, talk books, and laugh for hours. Readers and 'Rita's is one such conference. There's always something going on, but I never feel frenzied unless I'm dancing with a hot cover model. Other conferences are wild fan events where I'm overwhelmed and lost. And given how much of an extrovert I am, that's saying something. Guess how last week Read More...

The 2017 Romance Writer's of America National Conference is here in Disney World at the Swan/Dolphin Hotel. In my careers, I've been to lots of conferences: interior design, architecture, tennis. All were terrific, but this one is the most fun, romance writers have . . . Read the rest... Read More...

Happy Friday friends, Today I am chatting about bravery. We all exhibit some level of bravery every day. Iím not talking soldiers on the battlefield bravery, they are heroes and I respect them immensely. Iím talking about the bravery it takes to be our real, authentic selves day in and day out through trials, obstacles, and fears. Being who we were created to be and resting in that is one of the most Read More...
Fireworks and Fun for you in July! My favorite time of year down the Jersey Shore is the 4th of July! I love seeing the parades and sitting on the beach watching the fireworks. It's such a lovely time of year to be able to just hang out, enjoy the weather and friends, and of course, read a good book while sitting on the beach. Here's a photo for you Read More...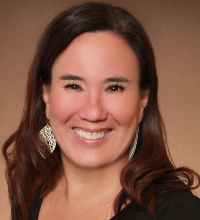 How did it get to be summer already? Part of my brain is still wondering if I got everyone Christmas presents like I intended. But the rest of me is fully enjoying tank tops and stretchy shorts. Iím not as thin as I used to be, but fortunately, my fashion sense has completely disappeared. Instead of being shamed by the way I look in shorts and a thin tee, I think about how comfortable Read More...

Eloisa loves a Cinderella twist in her stories, and three short stories with this theme are digitally publishing in one volume on September 5th! Two of these stories, At Midnight and Ever After, have never been published in ebook before and A Midsummer Night's Disgrace was only available in the Essex Sisters Companion Guide Read More...
13 - 24 of 774 ( prev | more Author News )