Fresh Chat
Conversations With Authors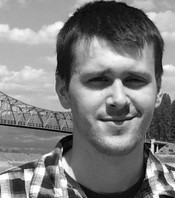 Teresa Cross, Senior Reviewer Your latest novel has a young college student, Darby, traveling home to see her dying mom. So you are already feeling for this character, then, a snowstorm, an uneasy rest stop, and no cell reception, leaving her already with a lot of obstacles. Where did you get your inspiration for Read More...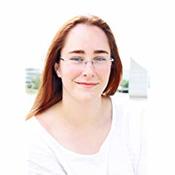 Emma Castle's latest, MIDNIGHT WITH THE DEVIL, reimagines the Devil as a tortured -- and hot -- anti-hero looking for the right woman to soften him right up. Yes, even the Devil can thaw for that special someone. Castle stopped by to chat with Miranda Owen about the novel, how she crafted her perfect devilish lead, and what she's working on next. Miranda Owen: Read More...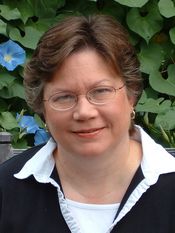 Your new book – MAVERICK – is a spin-off of your "Cat Star Chronicles" series. What made you want to revisit that world? How are the two series connected? Basically, this is a next-generation series. The children born to the characters in the previous books have grown up and are falling in love while getting tangled up in all manner of exciting adventures. I'm giddy that the hero in MAVERICK is Read More...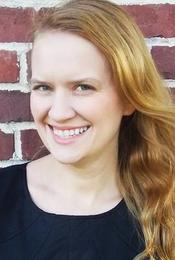 About Ashley Weaver ASHLEY WEAVER is the Technical Services Coordinator for the Allen Parish Libraries in Louisiana. Weaver has worked in libraries since she was 14; she was a page and then a clerk before obtaining her MLIS from Louisiana State University. She lives in Oakdale, Louisiana. Read More...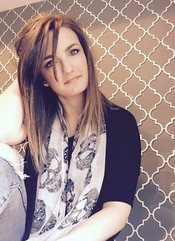 Our reviewer Miranda Owen had a chance to chat with L.P. Maxa. Listen in as we find out some of the behind the scenes scoop on the three series. In HEART STOPPING Baze and Pen are star-crossed lovers given another chance to make things right. Is this a favorite trope for you? Was it hard deciding how much of their past to Read More...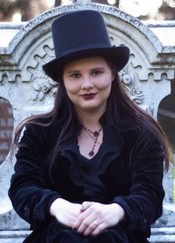 I love a Brit hero and Rod in TEMPTING BEAT is especially charming. How does he rate compared to other heroes you've written? Which are your favorite heroes you've written & those written by other authors? Rod was a blast to write. He's always been so laid back and sweet that I wanted him to find the perfect HEA. It was also interesting to find what demons were hidden behind his Read More...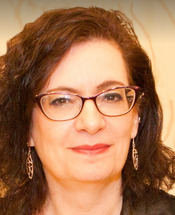 Monique Daoust: It is my pleasure to welcome Lynne Connolly to Fresh Fiction! Congratulations on your new book SINLESS, which I loved! Lynne Connolly: Thank you so much. It's wonderful to be here. Monique Daoust: Lynne, you have just started your new series, The Shaws, and the second book, a novella, features an m/m romance, your Read More...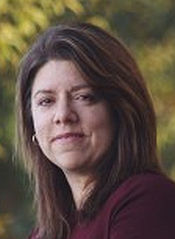 As fall finally starts to creep in we turn our attention toward new holiday reads. Of course Halloween arrives weeks for Thanksgiving and Christmas, so it was only a matter of time before the spooky-sexy books began filling our e-readers. Miranda Owen chatted with Marie Harte about her newest romance ALL I WANT FOR HALLOWEEN, the perfect addition for anyone looking to dig Read More...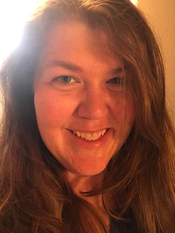 About Bethany Turner Bethany Turner is the director of administration for Rock Springs Church in Southwest Colorado. A former VP/operations manager of a commercial bank and a three-time cancer survivor (all before she turned 35), Bethany knows that when God has plans for your life, it doesn't matter what anyone else has to say Read More...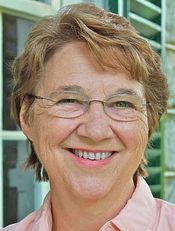 About Ann H. Gabhart Ann H. Gabhart is the bestselling author of several Shaker novels—The Outsider, The Believer, The Seeker, The Blessed, and The Gifted—as well as Angel Sister, Small Town Girl, Love Comes Home, Words Spoken True Read More...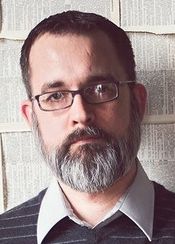 About Shawn Smucker Shawn lives in Lancaster, PA, along with his wife and their six children. He is the author of Building a Life Out of Words and How to Use a Read More...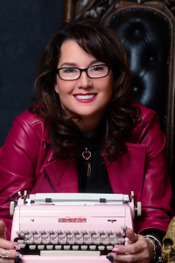 Miranda Owen: In DRAGONSWORN, Falcyn and Medea are both warriors and have both known bone-deep grief. Do you prefer writing a hero and heroine who have a lot in common, or who are opposites that are thrown together? Sherrilyn Kenyon: Both :) They each have their own challenges and are fun to write, for different reasons. Miranda Owen: Betrayal and trust are hand-in-hand themes in many of your Read More...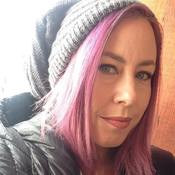 Miranda Owen: What is it about vampires that capture your imagination? Kate Baxter: I've always been a fan of vampires! I read Anne Rice's INTERVIEW WITH A VAMPIRE when I was 17, and after that, I was hooked. I love the aura of darkness that surrounds them, the intensity of their emotions, and the potential for so much self Read More...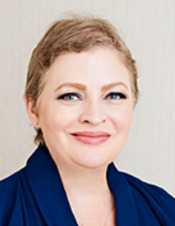 Miranda Owen: I admit that I am not normally a fan of New Adult or Young Adult fiction, but primarily it's because it's because I often feel like the teenagers are written as stereotypes, or because teenagers have so little control over so many things. What I like about TRUST, is that the teenaged characters are very definitely NOT stereotypes, and the Read More...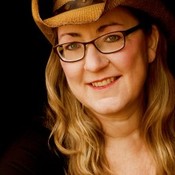 Miranda Owen: As with other books in this Six Pack Ranch series, Family is a major theme in ROCKY MOUNTAIN HOME. Are the tight-knit Colemans anything like your family? Was it difficult making a family that is so lovable without crossing the line and making them artificially sweet? Vivian Arend: My family is not nearly as…prolific…as Read More...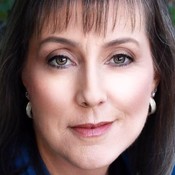 Miranda Owen: When you have two successful and entertaining cozy mystery series, what made you decide to write romance? Do you read romance? If so, who are some of your favorite romance authors and books? Jenn McKinlay: The cozy mystery market seemed to be saturated and I had written five different mystery series over the past eight years, so I felt Read More...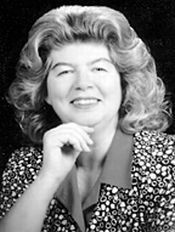 Miranda Owen: For readers like me, who are unfamiliar with your books written as Madeline Baker, could you please describe what your historical romances are like? Amanda Ashley: They all have Indian or half-Indian heroes. A few of them are gunfighters because I love bad boys. Several of the books are time travel romances because they are such fun to Read More...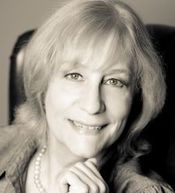 Miranda Owen: Like me, most readers tend to fall in love with Wyatt Haney in your novel, WHATEVER YOU NEED. I'm always a sucker for a "nice guy" hero like Wyatt. What type of hero do you most enjoy writing about, and reading about? Barbara Longley: Thank you! I'm Read More...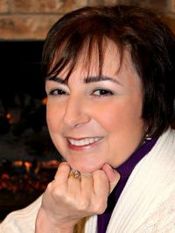 On the eve of her latest release, WHEN THE MARQUESS FALLS, Lorraine Heath chatted with reviewer Miranda Owen about writing historical romances, her favorite characters, and who she reads to escape. Occasionally, in one of my online book groups, the question comes up asking Read More...
Prolific contemporary romance author, Sara Orwig, stops by Fresh Fiction to discuss her career, traditions and her 102nd book REUNITED WITH THE RANCHER. Describe the relationship between Tom and Emily Knox. Were there challenges in writing it? REUNITED WITH THE RANCHER is about Read More...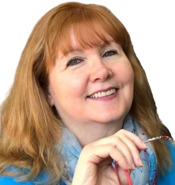 Monique Daoust: Kerrelyn Sparks's HOW TO MARRY A VAMPIRE MILLIONAIRE was my introduction to both contemporary and paranormal romance, and I have remained a fan all along. It is my pleasure to welcome Kerrelyn Sparks to Fresh Fiction today! Kerrelyn Sparks: Thank you for inviting me! Monique Daoust: You Read More...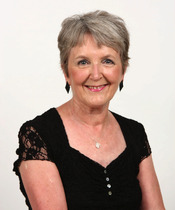 This is part two of Mary Balogh's interview with Miranda Owen. To read the first half, click here. Miranda Owen: I'm in a few online book groups, and there is always a discussion about what we, as readers, drives us crazy about the genre we love – whether it's technical Read More...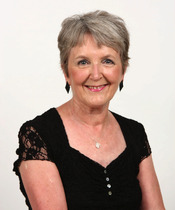 Miranda Owen: After reading SOMEONE TO LOVE, I was completely charmed by Alexander and his sister Elizabeth, and was hoping to read their stories next. Even though I wasn't looking forward to a book about Camille Westcott as much as the others, after reading Read More...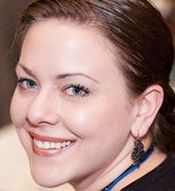 Miranda Owen: Each hero in your Victorian Rebels series is sexy but a little dangerous, but your heroines are all very different types of women, and the circumstances surrounding how each romance develops are wildly different. In THE DUKE, the hero and Read More...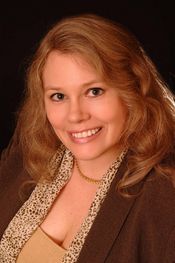 Miranda Owen: I normally don't care for stories about star-crossed lovers but I loved reading YOU CAN'T ALWAYS GET THE MARQUESS YOU WANT. Was it always the plan for this Masters of Seduction series to have the children of two bitter enemies Read More...
1 - 25 of 194 ( First | more Fresh Chat )