Jennifer Faye | Spreading My Wings

March 4, 2014
I must admit that I'm a stickler for routines. I find routines to be easy and comforting when everything else is out of control. And between you and me, I usually have so many ideas and characters running through my mind that I'm obviously walking through life a little distracted. :-)
Thanks to my routines I can get things done that I'd most likely otherwise forget while I'm daydreaming aka working (the benefits of being a writer). I actually get some of my best ideas while doing mundane daily tasks. Talk about your multi-tasking.
Well, it just so happened that my writing was starting to take on a pattern of its own where I wrote about nothing but small towns and sexy cowboys. What can I say, I enjoy those stories immensely.
Then one day my editor called. She wanted to talk. They were making major changes to Harlequin Romance / Mills & Boon Cherish. She wanted to know how I felt about writing stories with an urban/global/aspirational feel.
I will say that my stomach literally quivered at the thought. I had so many small town/cowboy stories floating around in my mind. But there was that lure of trying something new and exploring new locations. Add in the reassurance that the heart of my stories would remain the same—two hearts on a journey to their Happily Ever After—and it sounded great.
Certain that I wanted to spread my wings as a writer and try something new, I told my editor that I was on board with the new editorial platform. As a result SAFE IN THE TYCOON'S ARMS was born. It's my first endeavor at writing something a little different, and I really enjoyed telling Lucas and Kate's story.
Life can sometimes be a crazy, mixed bag of surprises. And when you least expect it, your life's journey can suddenly veer off into uncharted territory.
This is what happens when elusive bachelor-of-the-year, Lucas Carrington, cuts a less-than-stellar business trip short and returns home early. On a dark, stormy night he stumbles across an intruder in his home. To say he's caught off-guard by the beautiful woman's presence is putting it mildly, but he's bound and determined to get her out the door...one way or the other.
But Kate Whitley isn't so easily deterred, not when she thinks she's in the right. But Mr. Oh-So-Sexy is a problem she just doesn't need at this juncture in her life. And especially when he is as hot as he is mysterious.
Though both have vowed not to put their scarred hearts back on the line, they find there's a way they can help each other. But in the process, can they learn to love again?
I really hope you enjoy their story as much as I enjoyed writing it. Feel free to learn more about SAFE IN THE TYCOON'S ARMS or about me or my other books at my website.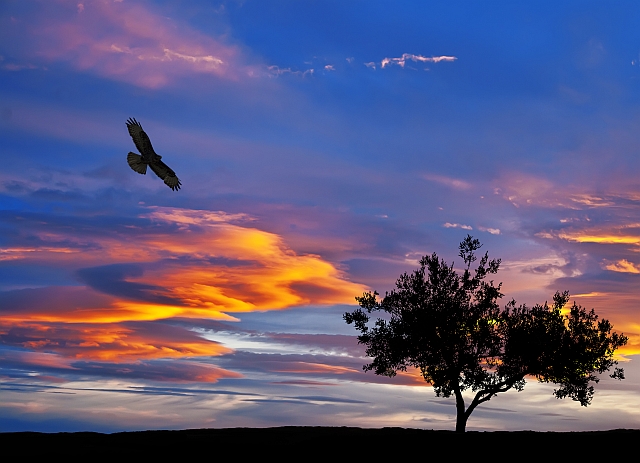 How about you? What was the last thing you did to spread your wings and try something new?
One commenter will win an autographed copy of my newest release, SAFE IN THE TYCOON'S ARMS + swag.
Comments
52 comments posted.
Re: Jennifer Faye | Spreading My Wings

I moved to a new city and got a new job right out of college.
(Pam Howell 7:50am March 4, 2014)
Even though I am scared of heights, I made myself start
walking a nearby intercoastal bridge. Now that's it a habit
(I'm fixing to go there now!), I really enjoy it and I can
actually look out over the edge w/o feeling I'm falling.

Thanks for the giveaway!
(Linda Townsend 8:15am March 4, 2014)
I gave up my job and moved over 1,000 miles away to marry the man I love and never looked back...That was 13 years ago and I am so very happy.
(Bonnie Capuano 9:16am March 4, 2014)
The last thing I did happened about 7 years ago. My Husband lost his job, and in the process we lost our house. We packed what we could in our pop-up camper, and small pick-up truck, and were living at campgrounds, until we could find a new place to live, which turned out to be about 3 hours away from friends and family. It's a new way of life now, but I couldn't be happier, and would never know what was ahead if not for our bump in the road, so to speak. It hasn't been easy, but every day is a new adventure, as well as a blessing!!
(Peggy Roberson 10:33am March 4, 2014)
Pam, good for you. That must have been scary and exciting all
rolled into one. :-)
(Jennifer Faye 11:34am March 4, 2014)
Linda, good for you! That sounds like a fantastic place to
walk. I'd love to try it some day. Enjoy your walk!
(Jennifer Faye 11:35am March 4, 2014)
Bonnie, what an awesome love story!!! So glad your found your
HEA. :-)
(Jennifer Faye 11:36am March 4, 2014)
Peggy, so sorry you had that bump in the road. But so glad
that you were able to turn it all around and find your happy
spot. Enjoy your adventure! :-)
(Jennifer Faye 11:38am March 4, 2014)
Started a new job outside the home (in addition to my home business). The learning curve takes awhile longer than it did when I was 30 years younger....
(Elaine Seymour 11:39am March 4, 2014)
The last thing I did to expand my wings was that I took archery lessons. Love
doing that. I actually can hit a target!
(Joy Isley 11:45am March 4, 2014)
Elaine, good for you!!! Sounds like you are a very busy lady.
:-)
(Jennifer Faye 11:49am March 4, 2014)
Joy, congrats on hitting the target!!! I tried archery when I
was a teenager, I didn't have the arm strength to pull back
on the cord. :-( You must be strong. ;-)
(Jennifer Faye 11:53am March 4, 2014)
Spreading my wings... I guess the last thing I did was try some new things my neighbor cooked and baked... I am a very picky eater, but some of it was very good.
(Colleen Conklin 12:44pm March 4, 2014)
Retired and trying to catch up on all this computer technology I've ignored all my life.
(Richard Burr 1:24pm March 4, 2014)
This is so cool. =)
(Ashley B. 3:35pm March 4, 2014)
Colleen, so glad you tried some new food and liked some of
it. I like to give "most" food a try. Although I must admit
I'm not the most daring. ;-)
(Jennifer Faye 3:52pm March 4, 2014)
Richard, that is a lot. I'm wishing you the best of luck.
There's just so much to learn and it seems to change every
day. ;-)
(Jennifer Faye 3:56pm March 4, 2014)
Hi Ashley! Thanks so much for stopping by. :-)
(Jennifer Faye 3:57pm March 4, 2014)
I learned how to paddle board!
(Lisa Garrett 4:06pm March 4, 2014)
Retired from a fast-paced job I'd held for 20 years, often not always enjoying what I did but loving working with so many different people. Many health problems but coping with them and loving all my free time to read, crochet, watch TV, get on the computer, cook as well as try many new recipes I've gotten from cookbooks and online...I couldn't be happier. I thought my days would seem so much longer not working, but I've found that they seemed longer working many times, simply because I was struggling with so much back pain, bone spurs in feet, migraines and fibromyalgia. Not having to stand for hours anymore at a job has helped quite a bit. I love cowboy stories very much, but I'm glad you're trying something different too. Much success to you!
(Linda Luinstra 5:53pm March 4, 2014)
the book looks great
(Janet Gould 6:32pm March 4, 2014)
On Sunday, I went with my daughter to keep her company as she waited in line
to apply for a job as an "extra" in a motion picture. By the time we got to the
front of the line, she had convinced me to also put in my application!
(Sheila Veikune 8:48pm March 4, 2014)
I lost my husband from Lymphoma cancer on August 1st last year. I have been learning how to be independent for the first time in my life, and it has been very difficult for me to be alone after being married for 39-1/2 years.
(Cathy Phillips 11:59pm March 4, 2014)
It was going to Vegas by myself. I really did enjoy exploring by myself without any worries.
(Kai Wong 12:37pm March 5, 2014)
I think I need to work at spreading my wings.
(Melanie Backus 1:21am March 5, 2014)
The last big thing was when I finally bought an e-reader. LOL Now I don't know what I had against them.
(Marcy Shuler 3:17am March 5, 2014)
Lucus & Kate's story sounds really interesting & i'd love to
read it! Safe in the Tycoon's Arms is being added to my TBR
list! =)

And to answer the question you asked,... I'm usually a very
shy & nervous person & travelling alone just scared me so
much!! I really wanted to visit Los Angeles California to go
meet actors from my favorite soap opera General Hospital,...
but my sister didnt want to come with me because she's
afraid of flying! I had friends that said I could stay with
them if I came out there, but these were ppl I had met
online & only spoke with them on the phone. I decided that I
really wanted to go & I was gonna push myself to go, so I
did & I travelled from Massachusetts to Cali,... & i'm glad
I did! I had the time of my life in California & I met a
whole lot of great ppl. =)
(Brandi Dagwan 5:58am March 5, 2014)
Sounds like a great book!
(Maria Proctor 11:31am March 5, 2014)
Lisa, now don't laugh but I had to Google paddle boarding.
And I am thoroughly impressed. Good for you! :-)
(Jennifer Faye 12:01pm March 5, 2014)
Linda, wow! I'm exhausted just reading your post. :-) You are
one busy lady. No wonder the days go so fast. Enjoy! :-)
(Jennifer Faye 12:04pm March 5, 2014)
Janet, thanks so much! :-)
(Jennifer Faye 12:05pm March 5, 2014)
Sheila, oh wow! You did spread your wings. Wishing you the
best of luck! :-)
(Jennifer Faye 12:06pm March 5, 2014)
Cathy, sending you a great big hug. So sorry for your loss.
But a pat on the back for being so brave and learning a new
way of living. Hang in there. :-)
(Jennifer Faye 12:07pm March 5, 2014)
Kai, that's amazing. I'm very impressed. I must admit that I
don't think I could do that. I'd feel totally overwhelmed and
a little lost. But I'm so happy that it all worked out for
you. :-)
(Jennifer Faye 12:09pm March 5, 2014)
Melanie, I know what you mean. I get into ruts. But they are
comfy, well-worn ruts. LOL. It takes me a bit to get out of
them. ;-)
(Jennifer Faye 12:10pm March 5, 2014)
Marcelyn, good for you. I just got my first e-reader for
Christmas. I still prefer paperbacks. But so many books now
come only in digital form and I don't want to miss them. So
now I'm a hybrid reader. ;-)
(Jennifer Faye 12:15pm March 5, 2014)
Brandi, thanks so much!!! I hope you enjoy SAFE IN THE
TYCOON'S ARMS.

And congrats to you on making such a big trip alone. I don't
think I could have done it. I'm too much of a
hermit/introvert. ;-) But I am so happy to hear that it
turned out so well for you. Hope you got to meet the actors.
That must have been amazing!
(Jennifer Faye 12:18pm March 5, 2014)
Maria, thank you! I hope you get a chance to read it.

Have a wonderful day! :-)
(Jennifer Faye 12:19pm March 5, 2014)
I had made a trip to Washington DC for work, rented a car and drove all over. Even drove 1 hour away to visit a cousin.
(Sue Galuska 1:32pm March 5, 2014)
Sue, sounds like it was quite an adventure. Good for you. :-)
(Jennifer Faye 2:08pm March 5, 2014)
I know it sounds silly but driving in the city. I avoid it all costs but recently I tried it and now its not so bad.
(Denise Austin 3:57pm March 5, 2014)
I moved to a city and state with no job. I loved the area
but the job market sucked.
(Tina Ullrich 5:57pm March 5, 2014)
I never do anything to spread my wings. I guess I'm too set in my ways.
(Carol Woodruff 7:20pm March 5, 2014)
Denise, I totally get it. And if you get rush hour traffic
anything like we do around here, it's quite an adventurous
ride. ;-)
(Jennifer Faye 7:32pm March 5, 2014)
Tina, that's tough. Hope you find a job you enjoy real soon.
(Jennifer Faye 7:33pm March 5, 2014)
Carol, maybe there's a new adventure for you right around the
corner. :-)

Thanks for stopping by.
(Jennifer Faye 7:35pm March 5, 2014)
I got a new job this fall. No more cleaning all day!!
(Laura Gullickson 9:39pm March 5, 2014)
I'm not very adventurous, so trying something new is not on
my to do list.
(Mary Preston 9:55pm March 5, 2014)
Changing jobs is as adventurous as I get.
(Sheila True 11:16pm March 5, 2014)
i said yes to my now husband's marriage proposal and flew to
the United States (i'm Italian) to live with him and start a
new life together. and with the taking a plane thing i guess
i really did spread my wings :)
(Sarah Hansrote 4:53am March 6, 2014)
I have never read one of you books, would sure like to win one.
(Judy Ferguson 10:27am March 9, 2014)
The latest new thing I tried in February was a class in Qi
Gong and Tai Chi on Wednesdays which I keep going to. I've
been on a health journey since November and have lost 38
pounds since starting a diet in December.
(Alyson Widen 4:57pm March 14, 2014)
Registered users may leave comments.
Log in or register now!