Rosemary Clement-Moore | Warning!! Reading This Could Be Dangerous To The Diet

September 11, 2009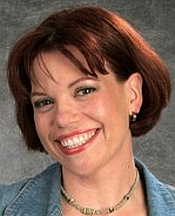 I had cheesecake for breakfast this morning.
Completely self-indulgent, right? Not on the diet at all, let alone for breakfast. Saturday morning PSA cartoons really did teach me better than this.
But it was integral to my writing process. It's working cheesecake. Really.
As writers, we're told to include all five senses in our descriptions. Sight and sound come pretty naturally. Touch, well, I dare you to write a romance novel without it. Smell is supposed to be one of the most emotionally evocative senses, something about the olfactory part of the brain being close the memory storage unit... or something. But cheesecake is making me think about taste.
My friend Candace Havenswrites amazing food into her novels. Seriously. I cannot read one of her books without getting cravings for crème brule or chicken fried steak--and I don't even eat red meat! I tease her about it, but it's something that's part of her style. Her heroines live large, with glamorous clothes, sumptuous surroundings, and great food.
She's not the only one--In science fiction writer Anne McCaffery's books, people are always eating! Not to mention the spreads laid out at Hogwarts in the Harry Potter novels. And even better, they have magic and science fiction gizmos to make it for you! Just wave a wand and boom. Chicken Marsala.
No, wait...that was Jennifer Crusie. Each book seems to center around some amazing food item--she even posts the recipes on her website. (Very helpful to those of us who do things like eat cheesecake for breakfast. Thanks, Jennifer! Sincerely, Rosemary's waistline.)
Food, in books, isn't just about enriching the vicarious experience for the reader (though obviously that's a part of it). From an evolutionary perspective... Well, they only thing maybe more important than food is sex. No wonder there's so much eating in romance novels.
But food also has a lot of cultural and emotional significance. In Crusie's novels, food goes hand in hand with seduction, not just sex. In Haven's,"Charmed" books, when Brownyn the jet-setting witch goes home to Sweet, she eats in a café that serves up chicken fried steak and mashed potatoes--real comfort food, signifying her return home.
Most of my descriptions of food in the Maggie Quinn novels are beverage related--caffeinated beverages, that is. This isn't just because Maggie is a coffee hound. It fits her high energy character, this idea she runs on caffeine. But in my new release, The Splendor Falls, it's a different story.
My heroine, Sylvie, is a ballerina, so you know she's got a complicated relationship with food. When an accident sidelines her career, she's sent to stay with her late father's family in Alabama. And in the South, feeding people is how we fix everything. And since Sylvie really needs some fixing, food plays a big part in her journey. I won't say you'll gain two pounds reading the book, but it might give you the munchies.
So fess up: Know any great love stories that have hinged on the perfect chocolate éclair? Read about any planets saved by an ice cream sundae? I dare you to temped me off my diet (which, granted, is only five minutes old) with book recommendations in the comments.
And in the meantime, happy eating-- I mean, reading!
Leave a comment for a chance to win a copy of Rosemary's book The Splendor Falls.
Comments
30 comments posted.
Re: Rosemary Clement-Moore | Warning!! Reading This Could Be Dangerous To The Diet

As I sit here reading your blurb and eating lunch at the same time....
There's a mystery writer called Joanna Fluke and all her titles are food related:
Fudge Cupcake Murder,Blueberry Muffin Murder; you get the picture and her books are really nice and funny too.
(Diane Sadler 2:46pm September 10, 2009)
Jerrilyn Farmer's The Flaming Luau of Death. A mystery. We had her for bookclub last year, I think. Seems like there were some really good chicken lollipop shaped things in it that we all wanted the recipe for.

Of course, if you want to go extreme on your diet, read Linda Howard's To Die For and make yourself some Krispy Kreme donut bread pudding....now that was definitely to die for!
(Summer Sharp 3:17pm September 10, 2009)
There's another mystery writer named Nancy Fairbanks who writes the Culinary Food Writer series with some wonderful titles: Mozzarella Most Murderous; Bon Bon Voyage; Crime Brulee; Death A L'Orange. Are you tempted yet?
(Cheryl Snyder 3:40pm September 10, 2009)
I love books with food in
them! I actually just read a
great book by a new author
about a chef and a food
critic. Can't Stand The Heat
by Louisa Edwards. Great
recipes in the back of the
book!
(Erin Thompson 3:50pm September 10, 2009)
Rosemary even at 54 I'm a picky eater and HATE cooking with the kids gone and I'm on my own I'm a free spirit when it comes to food. My meal of the Day maybe is at 1am or I maybe eating an eclare at 10am. I'm rarely driven by reading, what sets me off is scents like a lily of the valley candle or a slight night breeze outside in the middle of the night. And I experience Dejavu of my Grandmother's house and pick up a candle and one of my childhood favorites she made me at a 24hr grocery.
(Susan Lathen 3:51pm September 10, 2009)
*drool* Breakfast cheesecake! :D

In Mindy Klasky's Jane Madison trilogy(paranormal chicklit), the main character spends a good amount of time at her best friend's bakery, Cake Walk, which is famous for many delectable offerings such as Lemon Grenades, Ginger-Butterscotch Dreams, Fusion Swirls, Bunny Bites and Almond Lust(shortbread with rich chewy caramel and dark Valrhona chocolate cradling sliced almonds). I'd totally lust for Almond Lust if I wasn't allergic to almonds. Heh! Mindy's got a Cake Walk Bakery charity calendar for sale featuring real recipes(some Cake Walk ones, some faves provided by a variety of authors). :)
(Jacqueline Lam 5:12pm September 10, 2009)
Rosemary Clement-Moore: Thank you for your post and your request for comments.

The best-known example of food-driven fiction I can recall is Marcel Proust's "A la Recherche du Temps Perdu". The protagonist dips a piece of cake in a cup of coffee. He eats it and remembers the first time he tasted it. This triggers a flood of recollections which he goes on and on about.

As for food as a plot device in popular fiction, right now I can't think of any. But then, I haven't been on the lookout for any. When I'm reading romance fiction, I'm paying attention to a certain other type of hunger!

Sincerely, Mary Anne Landers
www.facebook.com/maryannelanders
(Mary Anne Landers 2:22am September 11, 2009)
Some authors put such description into their writing about food that you can actually taste it as your reading. That is a really great cover on this book, by the way.
(Joanne Reynolds 6:42am September 11, 2009)
I love the Potluck Club Series by Linda Evans Shepard and Eva Marie Everson. There is a recipe for each chapter so by the end of each book you have a bunch of recipes to try. Really yummy recipes too.
(Cherie Japp 10:00am September 11, 2009)
Carol Nelson Douglas has been making delicious alcoholic drinks in her Delilah Street series. Also chocolates. I don't drink but I'm half tempted to try the "Vampire's Kiss". She even gives us the recipe. (All the other authors I can think of do shoes, clothes, and cars! lol)
(Gloria Oliver 11:14am September 11, 2009)
I've enjoyed Diana Mott Davidson books and the food that is created.
(Linda Farrar 1:08pm September 11, 2009)
I think it's great you ate cheesecake for breakfast! I have done it once or twice myself! ;-)

Thank you for the entry.
(Freda Mans-Labianca 1:27pm September 11, 2009)
Eating and reading! What more could a person want!
Thanks!
Marjorie
(Marjorie Carmony 1:39pm September 11, 2009)
Any of Suzanne Brockmann's Troubleshooters series where hero and heroine Sam Starrett and Alyssa Locke are involved - there's ALWAYS chocolate syrup!!
(Kelli Jo Calvert 2:13pm September 11, 2009)
The last book I read with food was Menu for Romance By Kaye Dacus. The food sounded very tasty. As for cheesecake I could eat that anytime.
(Theresa Buckholtz 2:22pm September 11, 2009)
In Janet Evanovich's Stephanie Plum series, the bounty hunter, Stephanie is always pigging out, a true junk food junkie. The food joints are mentioned in almost every chase. Even Stephanie's boyfriend, Joe & her family have big old fashioned dinners together.
(Donna Petrilla 2:24pm September 11, 2009)
I'd rather "eat" books than food. So I can't really tell you about any special food in books. However, the famous "Tom Jones" film eating-seduction scene definitely came to my mind. I read the book, too, but can't remember if this delectable meal was portrayed by Henry Fielding, or if the director or screenwriter thought it up.

And cheesecake is my absolutely favorite dessert or treat for any time, anywhere.
(Sigrun Schulz 4:06pm September 11, 2009)
cheesecake apple pie any kind of pie for breakfast is a good way to start the day....
Love the Idea.......
(Ann w 4:37pm September 11, 2009)
I am looking forward to reading Louisa Edwards' book, 'Can't Stand the Heat' which is a culinary romance. I also enjoy JoAnna Carl's chocolate mystery series. Food and books what a great combination!
(Rosemary Krejsa 7:32pm September 11, 2009)
Call me corny, but I used to enjoy Fannie Flagg's books just for the southern cuisine. I loved Fried Green Tomatoes at the Whistle Stop Cafe. Mmm...yellow cornmeal, vinegary, salty fried tomatoes. Smokehouse meat, meringue pies, soda biscuits. Yum!
(Jenny Martin 8:11pm September 11, 2009)
Yey,Cheesecake for breakfast, lunch, and dinner!!!!!
(Audra Holtwick 8:55pm September 11, 2009)
Delicious by Sherry Thomas had food descriptions that were luscious and a wonderful romance to boot.
(G. Bisbjerg 9:09pm September 11, 2009)
Well, let's see. Some of my favourites have already been mentioned (Diane Mott Davidson, Joanna Fluke, JoAnn Carl), so here are some more (my apologies, but I can't remember the authors of all of these series): There is a mystery series set in Pennsylvania Dutch country, with the main character being the owner of a B&B; Mary Daheim has a B&B series set in Seattle, also with lots of gourmet food; Another B&B series set in upstate New York, where one of the sisters who own it is a gourmet chef; a trio of romances based around a family bakery in Seattle, where the main heroine in the first one is a concert pianist who gets such bad stage fright, she's going to stop performing (boy, can I relate to THAT!), the other two books revolve around her sisters; and somewhat outside of the "romance/mystery/thriller/sci-fi/fantasy" sections, ANYTHING by M.F.K. Fisher, one of the last century's best writers about food and life. Julia Child's books on her life with food are great, too. And while we're on the subject of Julia Child, how about "Julie & Julia"? Lots of food there, too!

OK, I've got to go eat dinner now. I'm starving!!

Later,

Lynn
(Lynn Rettig 9:37pm September 11, 2009)
Your book sounds really great Rosemary. One of my favorite books is Kiss of the Highlander by Karen Moning and there love lasts and travels through centuries and lasted.
(Dena Walton 10:35pm September 11, 2009)
I find myself eating more when I read the Stephanie Plum books (J Evanovich). Stephanie and Lulu eat their way through the story, and it makes me crave donuts.
(Vikki Parman 10:47pm September 11, 2009)
I'm sure I've read books that feature great food in the story but I can't think of any right now. After reading your post I have a craving and will be going to get a snack now. Bye!!
(Jenny Ng 11:16pm September 11, 2009)
Dying For Chocolate by Diane Mott Davidson comes immediately to my mind. I bought this for the title - relevant to my way of thinking - & was not dissapointed at all.
(Mary Preston 12:45pm September 12, 2009)
Great post. While for a great title The Restaurant at the End of the Universe is hard to beat, but the food umm not so good. However, I loved the Madeline Bean Culinary Mystery series by Jerrilyn Farmer. Talk about some good food.
(Donna Simmonds 2:32am September 12, 2009)
I love the Tea Shop Mystery series, by Laura Childs. Not only is are they a fun read, they are always whipping up some fantastic foods to be served in the Tea shop. I especially love that Laura includes some of the recipes at the end of her books.
(Robin McKay 10:20am September 12, 2009)
This sounds good I'll have to read them.
Thanks
Penney
(Penney Wilfort 11:24am September 12, 2009)
Registered users may leave comments.
Log in or register now!