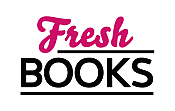 Hearts and Love, great reads in February
Rosemary Clement-Moore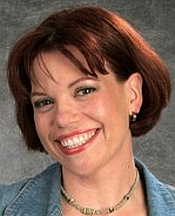 Blogging at Fresh Fiction
Rosemary Clement-Moore | Warning!! Reading This Could Be Dangerous To The Diet
September 11, 2009
I had cheesecake for breakfast this morning. Completely self-indulgent, right? Not on the diet at all, let alone for breakfast. Saturday morning PSA cartoons Read More...
Rosemary Clement-Moore is an American author. She is a native Texan, who has previously worked as a telephone operator, Chuck E. Cheese costumed character, ranch hand, dog groomer, wedding singer, hair model, actress, stage-hand, director, and playwright.
Interviews for Rosemary Clement-Moore
Fresh Holiday Gift Recommendations From the Teen Shelves
December 5, 2013
Books to Bring to Your Black Friday Bunker
November 18, 2013
Daily Dose Holiday Blog Giveaway: Maggie Christmas
December 7, 2009
Daily Dose Holiday Blog Giveaway: Gothic Love
December 1, 2009
The Splendor Falls by Rosemary Clement-Moore
November 19, 2009
Series
Maggie Quinn
Books:
Spirit And Dust, May 2013
Hardcover
Date by Mistake, March 2013
e-Book
Brimstone, September 2012
Trade Size
Texas Gothic, July 2011
Hardcover
The Splendor Falls, January 2011
Paperback (reprint)
Highway To Hell, April 2010
Maggie Quinn #3
Paperback (reprint)
A New Dawn, October 2009
Smart Pop
Paperback
The Splendor Falls, September 2009
Hardcover
Highway To Hell, March 2009
Hardcover
Hell Week, September 2008
Maggie Quinn: Girl vs Evil #2
Hardcover
Prom Dates From Hell, May 2008
Maggie Quinn: Girl Vs Evil
Paperback (reprint)
Prom Dates from Hell, March 2007
Hardcover