Rosemary Clement-Moore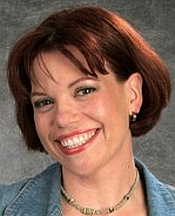 Blogging at Fresh Fiction
Rosemary Clement-Moore | Warning!! Reading This Could Be Dangerous To The Diet
September 11, 2009
I had cheesecake for breakfast this morning. Completely self-indulgent, right? Not on the diet at all, let alone for breakfast. Saturday morning PSA cartoons Read More...
Rosemary Clement-Moore is addicted to coffee, Dr. Who, Battlestar Galactica, Dance Dance Revolution, and books with snarky, resourceful heroines. She lives in Texas with her husband and dogs.
Interviews for Rosemary Clement-Moore
Fresh Holiday Gift Recommendations From the Teen Shelves
Spirit And Dust
December 5, 2013
Books to Bring to Your Black Friday Bunker
Spirit And Dust
November 18, 2013
Books:
Spirit And Dust, May 2013
Hardcover
Date by Mistake, March 2013
e-Book
Brimstone, September 2012
Trade Size
Texas Gothic, July 2011
Hardcover
The Splendor Falls, January 2011
Paperback (reprint)
Highway To Hell, April 2010
Maggie Quinn #3
Paperback (reprint)
A New Dawn, October 2009
Smart Pop
Paperback
The Splendor Falls, September 2009
Hardcover
Highway To Hell, March 2009
Hardcover
Hell Week, September 2008
Maggie Quinn: Girl vs Evil #2
Hardcover
Prom Dates From Hell, May 2008
Maggie Quinn: Girl Vs Evil
Paperback (reprint)
Prom Dates from Hell, March 2007
Hardcover