Reader-Author Match | Michelle Hazen
GIVEAWAY: $10 Amazon gift card and an eBook of Cruel Kind of Beautiful

March 5, 2018
Writes: Music-lover's romance. My latest release PLAYING THE PAUSES, standalone Book #2 in the Sex, Love, and Rock & Roll series, hits the shelves on March 5, 2018.
About Author: Nomadic romance author seeks readers for vivid, unforgettable rock star romance. Features a Life of the Party, Queen of the Spreadsheet tour manager heroine and a dark, quiet-souled tattoo artist/bassist who also happens to be a Dom. What I'm looking for in my ideal reader match:
Would give their favorite fuzzy throw blanket for a strong alpha male who wasn't a jerk
Craves a series full of found family, bromance, and absolutely unconditional friendship
Dreams of a happily ever after that feels real
Drools for a man's quick fingers on the frets of a bass guitar
Would definitely be besties with a badass tour manager who has the whole music industry wrapped around her little finger, but isn't too good to break a sweat toting speakers
Wants a romance with a Real Man who will take charge—especially in the bedroom—but doesn't get all bossy and patronizing the rest of the time
Giggles over tour bus hijinks with roadies and the band
Has a Pinterest page full of gorgeous tattoo designs
Dream vacation includes jet setting all over the world with a rock band on the rise
Checks yes to silk scarves and blindfolds, and no to that hard core stuff
Swoons for a loyal man
What to expect if compatible: Too many late nights up reading "just one more page." A band that feels like family. A new series you'll want to read over and over again. A newsletter full of giveaways, character interviews and extras, and mouthwatering teaser pictures.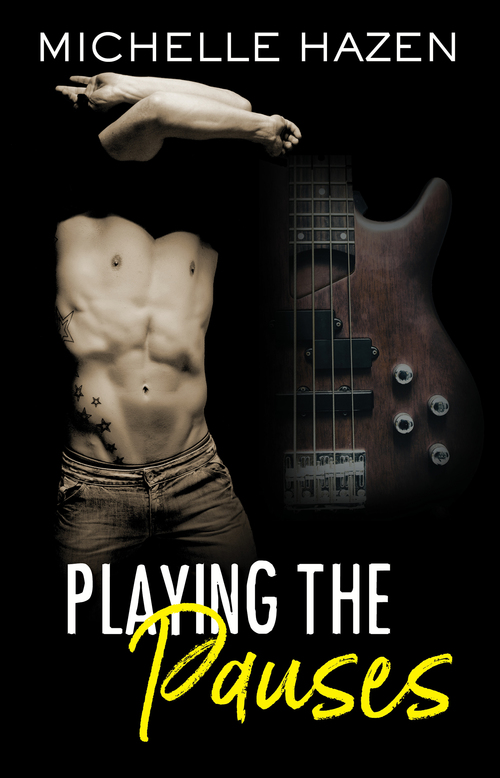 Rock Star Dom + his Queen of the Spreadsheet employee = KRYPTONITE
Kate is a globe-trotting tour manager who can't be tied down. Danny is a Dominant rock star and tattoo artist who needs her help to explore his true kinks.
Kate just got her big break, running an international tour for a rising band. Her job is everything to her…at least until she meets the band's enigmatic bass player.
After they collide in one unforgettably erotic night on a hotel balcony, he comes to her with a proposition. As a former BDSM club performer, Danny's spent so long fulfilling other people's fantasies that now he wants to reclaim his own—and he says she's the only one who can help.
Getting caught in bed with her rock star boss could cost her career, and yet there's something about Danny's quiet intensity that she can't resist. He steals her heart, hard. But the end of the tour is approaching, and their jobs are headed two different directions.
To be together one of them will have to stop touring, but the only thing they crave as much as each other is music.
Romance Contemporary | Romance Erotica Sensual [Author Self-Published, On Sale: March 5, 2018, Audio Cassette / e-Book, eISBN: 9781386099758]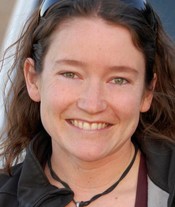 Michelle Hazen is a nomad with a writing problem. Years ago, she and her husband ducked out of the 9 to 5 world and moved into their truck. As a result, she wrote most of her books with solar power in odd places, including a bus in Thailand, a golf cart in a sandstorm, and a beach in Honduras. Currently, she's addicted to The Walking Dead, hiking, and Tillamook cheese.
Would you be a match? Just tell us below to be entered to win a $10 Amazon gift card and an eBook of Cruel Kind of Beautiful.
Comments
27 comments posted.
Re: Reader-Author Match | Michelle Hazen

Yeppers! We match! What fun!
(Kathleen Bylsma 5:46pm March 5, 2018)
Ooh I like... match!
(Colleen Conklin 8:11pm March 5, 2018)
We Match!
(Pam Howell 7:27am March 6, 2018)
Oh... sounds like terrific book! I love rock star romance...
(May Pau 8:39am March 6, 2018)
Absolutely!
(Anne Muller 9:20am March 6, 2018)
A match. Definitely.
(Sharon Berger 1:29pm March 6, 2018)
Fingers crossed 🤞
(Sarana Bales 4:03pm March 6, 2018)
We match!
(Mary Smith 4:57pm March 6, 2018)
Lol... This is a total match for me! I did some music touring
working as a freelance photographer and writer. I met many
amazing people & I had the time of my life doing it. I have
some good stories & great memories. I'm so glad you're making
it a stand alone series & can't wait to get started reading
it.
(Marilyn Wigglesworth 7:41pm March 6, 2018)
I think the stars aligned for us!
(Melissa Brown 7:55pm March 6, 2018)
Could be a match
(G. Bisbjerg 9:08pm March 6, 2018)
Looks like we're a match.
(Deb Philippon 7:26am March 7, 2018)
Sounds interesting.
Marilyn
(Marilyn Collins 1:42pm March 7, 2018)
Oh yes, we could match
(Debra Guyette 2:18pm March 7, 2018)
Sounds like we would be a good match
(Jeri Dickinson 3:28pm March 7, 2018)
Yes I would
(Jessica Miller 10:28am March 8, 2018)
My fingers crossed 🤞
(Sarana Bales 10:41am March 8, 2018)
Sounds like a terrific book!
(James Lee 1:14pm March 8, 2018)
100% match ;)
(Hylla Jackson 2:03am March 9, 2018)
not a 100% match no Pinterest tattoos. LOL
(Phyllis Lamken 11:03am March 9, 2018)
Yes a match
(Karyn Koehler 12:06pm March 9, 2018)
i love reading,,trying to instill in my kids and grandkids
the joy of reading
(Vickie Couturier 3:24pm March 9, 2018)
We difinitely match! I mean, we both are addicted to the Walking Dead! Love reading, would love another book!
(Jenni Ricker 5:54am March 10, 2018)
Match! Love Real Men.
(Nancy Marcho 1:53pm March 10, 2018)
Sound like a fun book to read.
(Mamie Lum 2:34pm March 10, 2018)
We'd be a match.
(Denise Malia 8:50pm March 10, 2018)
Every bit a match!
(Kathleen Bylsma 9:48pm March 10, 2018)
Registered users may leave comments.
Log in or register now!