It's Raining Men--Story Garden talks Real Heroes

April 11, 2012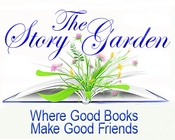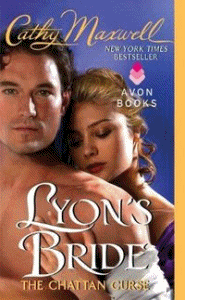 Post a Comment Enter Our Contest
Three of our Story Gardeners celebrate April showers by chatting up one of their favorite topics. Heroes. We know readers want to be the story's heroine for a time, and they want to be with the hero. How do we create a wonderful hero? What kind of a hero makes a believer out of you?
I was charmed by the recent video of the firefighters who were dressed in prom dresses and riding in a float to promote a beauty pageant fundraiser. When a nearby pickup truck caught on fire, they weren't afraid to jump from their float and set to work--still wearing red and blue prom dresses.
A hero isn't about his pecs or his height or his bank account. Heroic status is about his attitude, about what he values and is willing to protect, and what he stands for. A six foot six guy without any of those things might as well be a rubber dummy no matter how
odd looking we think he is. When it comes to heroes, character count.
I'll send a copy of my newest book, LYON'S BRIDE--the first of the Chattan Curse series—to the author of a comment chosen at random.
Kristina Douglas (aka Anne Stuart):
Men. I like 'em mean and nasty. God knows why – it must have something to do with my dark childhood, though my father was charming and my husband is the sweetest man in the world. But when it comes to heroes, the darker the better. I like men who kill without compunction, particularly when deep down it wounds them. I like bossy, domineering men who get taken down a peg or two. I want them tall, lean, not bulky but wiry, usually with long hair and a mouth like sin. And man, do I like sin!
I want a man with strong appetites, no interest in public opinion or what people think of him, a man who knows what he wants and goes for it, breaking all the rules. I want him priapic and talented and beneath it all, heart-breakingly vulnerable.
I realize my men are too much for a lot of readers, and who can blame them? It's not everyone's fantasy to be carried off by a gorgeous pirate or trapped by a dissolute English lord. Not everyone is willing to go on the lam with an elegant assassin or offer her blood to a devastatingly handsome vampire who might just take too much.
But I do.
The winner of our drawing will receive a copy each of ON THIN ICE and THE FALLEN: WARRIOR.
Salt of the earth, secure in his manhood, self-reliant, strong, smart and sensitive—that's my kind of man. I married an Indian cowboy. The cool thing about that from a writer's perspective is that he inspires both contemporary and historical characters. My hero's gun belt is a probably a tool belt. Either way, he uses his equipment better than anyone else around. I do love a man who can fix things. He'll improvise rather than throw in the towel. He's self-sufficient. If his own muscle power isn't enough to clear the road, he'll jerry rig something to get the job done. Or he'll team up with his horse. And in the course of my story he'll learns to team up with his woman. He'll protect her with his life and trust her with his heart.
Down to earth, keeper of the earth, the American Indian is a survivor. The American cowboy is a jack-of-all trades. I've always felt that come the invasion—Martians, zombies, wolf men, whatever—an Indian cowboy will save humanity. That's my hero.
Post a comment letting us know what kind of hero rings your chimes and put yourself in the running for THE LAST GOOD MAN in electronic format from Amazon or print.
All 3 prizes will be awarded to one lucky winner. Be sure to "like" The Story Garden on Facebook and visit us often.
Comments
33 comments posted.
Re: It's Raining Men--Story Garden talks Real Heroes

What wonderful stories from you all! I want my hero to be intelligent, honest and capable, and have a good sense of humor.
(G S Moch 10:19am April 11, 2012)
I like a flawed hero because they are more believeable to me. A hero needs to be protective of the heroine and loyal to his clan/family/friends. I tend to go for cranky heroes too. I like to see the heroine break down his defenses.
(Stacie Deramo 12:20pm April 11, 2012)
I like all sorts of heroes--variety is the spice of life. But my favorite are the bad boy, but secretly sensitive type.
(Sue Farrell 1:16pm April 11, 2012)
I like a hero with a difference, that makes him a little more sensitive. They're actually kind of rare in romances, but make him dyslexic or short or near-sighted and I go awwww.
(Lisa Elwood 1:22pm April 11, 2012)
A bit of what everyone has said so far - LOL - the flawed/bad boy with a sensitive side/and intelligent and witty - a bit of everything!
(Felicia Ciaudelli 1:23pm April 11, 2012)
Kindness to everyone - underlings at work, strangers passed on the street, little old ladies, small children and yes, dogs. Appreciative. Compassionate. At ease with himself, a sense of humor, interested in others. Genuine,. Eye contact is important! Spiritual. Unafraid but not reckless; confident but not blindly so. Someone who likes me!
(Beth Fuller 1:48pm April 11, 2012)
Thank you for your posts, Cathy, Kristina, and Kathleen.

As far as ideal heroes go, I'm definitely in Cathy's camp. I don't know if this is a coincidence or what, but currently I'm reading her April release, "When Dreams Come True". I recommend it to anyone who goes for her type of romance hero.

Not all romances call for heroism. But if a story does, its hero should be truly heroic. He should think and act in terms of the highest principles, or do his best to do so. He should right wrongs, overcome obstacles, face dangers, and endure hardships for a greater good than just himself.

Even if the story doesn't require heroism, the lead male character should embody integrity. A female character I can identify with would naturally be attracted to such a man, and vice-versa. I believe a couple in romance fiction as well as fact should come together because they love each other. I don't care for romances in which they're forced together by some plot contrivance, such as a marriage of convenience.

Sad to say, my type of hero is hard to find nowadays, in romance fiction or anywhere else. Far more common is the typical alpha male---arrogant, cynical, selfish, angry. And perfectly miserable, in dire need of a heroine who'll save him from himself. Hence many romances nowadays aren't so much about love as redemption. At least that's how it appears to this reader.

Such a character isn't up to the challenges of a true hero. When he should be saving others, he's busy stewing over how rotten he's been treated by the world in general and women in particular. Even though he's usually a duke or a billionaire! He should have fewer complaints than anyone else.

Well, I'm not going to get into an argument over taste. And this is not the place to analyze why Arnold Alpha Male is such a popular character. I'll just acknowledge that plenty of readers go for him, and assert my right to refrain from doing so.

The romance genre is large
(Mary Anne Landers 1:54pm April 11, 2012)
(con') The romance genre is large and getting larger all the time. There should be room to accommodate all tastes in heroes.

Keep up the good work!
(Mary Anne Landers 1:55pm April 11, 2012)
The first two men have some very good qualities, but after reading the third man, the Indian Cowboy, that made up my mind!! I could totally relate to someone like that, and think that a man like that would fit the bill. That doesn't mean I have anything against firefighters or bad boys. I just like someone who is down to earth, knows how to appreciate the earth due to their Indian Heritage, and most important, would lay down their life for their woman. They are also survivors like I have learned how to be. My hat is off to them. Even the best qualities of each of them put together wouldn't be bad, but the Indian cowboy is the best combination rolled into one.
(Peggy Roberson 1:56pm April 11, 2012)
Oh I enjoy the vast variety of heroes out there... something for whatever mood I am in at the time... I will admit that I like characters to have flaws... makes things so much more!
(Colleen Conklin 2:29pm April 11, 2012)
AWESOME post and giveaways. I'm like Kristina Douglas (aka
Anne Stuart)... I like my guys with an darker edge. Large and
in charge. Prickly to everyone but the women who earned their
love. However, Cathy's firefighters in prom dresses were a
close second :)
(Erin Fender 2:33pm April 11, 2012)
I pretty much agree with Colleen (two up). I would definitely like a hero for each different mood I have. Can you just imagine how many men you'd be tripping over at any given time?!?

And many thanks for the fire fighters video link. It was great!!

Later,

Lynn
(Lynn Rettig 5:55pm April 11, 2012)
I like a hero who has a sense of humor and can laugh at himself.
(Maureen Emmons 6:39pm April 11, 2012)
MMMMMMMMMMMMMMMMMMMMMMMMMMMMM GONNA GO OUTSIDE AND GET
SOAKING WET!!! PURRRRRRRRRRRRRR! LOL
(Linda Bass 7:24pm April 11, 2012)
Men and man are three letter words that hold a lot of emotion in. I like to see the emotions surface here and there to know what's going on in their mind. A hero to me is someone who isn't afraid to show his faults and can be tender at least part time.
(Alyson Widen 8:46pm April 11, 2012)
Enjoyed the three hero descriptions by Cathy, Kristina and Kathleen. I don't have a specific hero type I favor when reading - in real life, Kathleen's description hits the mark.
(Mary C 10:33pm April 11, 2012)
I love a hero who is family driven and loyal.
(Lisa Kendall 10:44pm April 11, 2012)
I like a hero is loyal, brave, strong and loving.
(Na S 1:41pm April 12, 2012)
I have a weakness for bad boys. Cocky, confident, comfortable in their skin, a little naughty. But I also like strong, loyal and confident in his morals and beliefs. Also like baldies. Always have.
(Aida Alberto 8:41pm April 12, 2012)
I like a hero that is strong, caring, brave, loving, and also to have a darker edge too.
(Natasha Donohoo 9:06pm April 12, 2012)
Sweet, loving, kind and caring, that's my hero!
(Ann Thaxton 12:37pm April 13, 2012)
I like anyone who is loyal to family and friends, helpful to everyone and is quick with a smile.
(MaryEllen Hanneman 1:17pm April 14, 2012)
I agree with everything said here, with these personal preferences: if he had a harsh life, he is strong enough to overcome it, and confident enough to risk putting it all out there, one more time.(I am so tired of "alpha" heroes who blame all women for the sins of one, or even two, and are "afraid to care again".)He must be honest,especially with himself.Have a quiet sense of humor. And though looks truly don't matter, and I would like him to enjoy others regardless of how they look,harsh beauty with a touch of danger would be icing on the cake!
(Mary Holden 6:01pm April 14, 2012)
A man certainly doesn't have to be handsome to be lovable. In fact, I think handsome can be a drawback. Like most here, I value loyalty, open-mindedness, open-heartedness, lack of prejudice and the ability to laugh at oneself. Strangely enough, I find it easier to talk to men than women. I don't seem to have the same interests most women do: the latest fashions, elaborate haircare, gourmet food, gossip, etc. I definitely learned that from my mother. We two were always the last to hear any gossip, be it about family, friends, or acquaintances. I want my husband to be loyal, honest, feeling that he can talk to me about anything he feels like, and yes, to be faithful. Since I was born into a country at war, I'm not particularly fond of loud noises--not even in music--or arguments and fighting.
(Sigrun Schulz 5:06am April 15, 2012)
P.S. I'm not on Facebook. I guess that means that I'm not entered in the contest.
(Sigrun Schulz 5:12am April 15, 2012)
I love a hero who is strong, but able to be soft and giving
when necessary. A Beta male, maybe - a leader who can also
follow. I tend to fall for the secondary characters in a lot
of romances.
(Karin Anderson 9:31am April 15, 2012)
I love a hero who is able to show his feelings,even though he may be a tough guy its nice to see a guy cry or tell his feelings to you. I also like a guy who's morals and values are high and will do anything for you..I mostly go for cowboys or guys who are in a uniform. they take off their shirt for anyone who needs help and they are very honest and hard-workers.Thats my hero!
(Carole Fiore 1:29pm April 16, 2012)
Lovin' these comments!
(Cathy Maxwell 5:58am April 20, 2012)
Sigrun, you enter the contest here just be commenting. Good luck!
(Cathy Maxwell 5:59am April 20, 2012)
It would be a military man. He would come back from the war and be
jaded of what he has been through. Even though he doesn't considered
that he is an hero, he does something that he is still a hero.
(Kai Wong 10:46pm April 21, 2012)
It's so much fun to read all the comments about who our heroes
are. Kai, I swoon over a man in uniform, too, and I know it
goes back to my days as an Air Force brat. The U.S. Air Force
blue--"Take the blue from the skies and a pretty girl's eyes
and a touch of Old Glory toooo..."
(Kathleen Eagle 3:42pm April 23, 2012)
my kind of hero are men who stick by your side when your at the hospital or doctors, help you dress, clean the house, or go grocery shopping when your sick, wipe your eyes when you cry, tell jokes or just plane be silly to chear you up when your sad,come to your aid when someone is messing with you. oh wait i just described my husband, I guess that makes him my Hero.
(April Kirby 8:19pm April 23, 2012)
There are times when I love the dark, tortured, Orson Welles-as-Mr. Rochester-type heroes. Mix him with the strong, yet sensitive and humorous type, and there is my True Hero!
(Felicia Ciaudelli 11:42am April 27, 2012)
Registered users may leave comments.
Log in or register now!