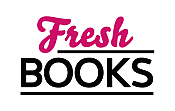 Sweet Romance + Thrilling Intrigue = February Best Reads
Cathy Maxwell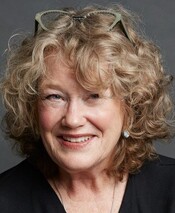 Blogging at Fresh Fiction
Cathy Maxwell | Wedding Envy! A Look at Regency Period Wedding Customs
October 1, 2014
How lucky the parents of the Regency period were! Weddings back then were not the productions they are today, and as a parent who has Read More...
Cathy Maxwell | The stress of the holiday season is already upon us!
December 3, 2008
And it has always been that way. Not because we are doing anything stressful. What can be stressful about seeing family and friends? Okay, let Read More...
Raised in Olathe, Kansas, Cathy Maxwell's love of stories and history come from family tales shared around the dinner table. She's from pioneering stock who first hit these shores on the Mayflower. (She and Dick Cheney share the same Mayflower ancestor. Who would have thought?) She has long called Virginia home, noting she is "a Virginian by choice, but a Kansan by nature." (That means she isn't afraid of a challenge.) She worked in television news as a broadcaster before spending six years in the Navy . . . and then she took to writing.
Maxwell began her writing career in 1991 while her children were still small. "It wasn't easy," she says. "I worked full time, my husband travelled, we had three kids, I volunteered and I was writing from four until seven every morning." Now, twenty years later, she is the author of seventeen national bestsellers and her novels appear regularly on The New York Times and USA Today bestseller lists. Her recent bestseller, The Seduction of Scandal, the fifth and final book in her Scandals and Seductions series, was published in September 2011 and was part of Avon Books' K.I.S.S. and Teal campaign marking National Ovarian Cancer Awareness month.
Maxwell has set all of her novels during the Regency time period. A rarity in the book world, she has published every one of her novels with the same publisher, Harper Collins/Avon Books.
Interviews for Cathy Maxwell
Talking to Cathy Maxwell and WHEN DREAMS COME TRUE
April 3, 2012
Log In to see more information about Cathy Maxwell
Log in or register now!
Series
Seductions and Scandals | Chattan Curse | Night Huntress World | Brides of Wishmore | Marrying the Duke | The Spinster Heiresses | Logical Man's Guide to Dangerous Women
Books:
His Secret Mistress, March 2020
Logical Man's Guide to Dangerous Women
Mass Market Paperback
The Duke That I Marry, December 2018
Spinster Heiresses #3
Mass Market Paperback
A Match Made in Bed, April 2018
Spinster Heiress #2
Mass Market Paperback
If Ever I Should Love You, January 2018
The Spinster Heiresses #1
Mass Market Paperback
A Date at the Altar, November 2016
Marrying the Duke #3
Paperback
The Fairest of Them All, June 2016
Marrying the Duke #2
Paperback
The Match of the Century, December 2015
Marrying the Duke #1
Paperback
A Little Thing Called Love, October 2015
e-Book
The Groom Says Yes, October 2014
Brides of Wishmore #3
Paperback
The Bride Says Maybe, February 2014
The Brides of Wishmore
Mass Market Paperback
The Bride Says No, January 2014
The Brides of Wishmore
Paperback
Married in Haste, July 2013
Paperback (reprint)
The Devil's Heart, May 2013
The Chattan Curse
Mass Market Paperback
The Scottish Witch, November 2012
The Chattan Curse #2
Paperback
In A Moonlit Garden, July 2012
novella
e-Book (reprint)
Lyon's Bride, May 2012
The Chattan Curse #1
Paperback
For Love and Honor, May 2012
e-Book
When Dreams Come True, April 2012
Mass Market Paperback (reprint)
Because Of You, November 2011
Mass Market Paperback (reprint)
The Seduction Of Scandal, September 2011
Scandals and Seduction #5
Paperback
His Christmas Pleasure, December 2010
Scandals and Seduction #4
Paperback
The Marriage Ring, March 2010
Scandals and Seduction #3
Mass Market Paperback
The Earl Claims His Wife, October 2009
Scandals and Seduction #2
Mass Market Paperback
Four Dukes and a Devil, July 2009
Night Huntress World
Mass Market Paperback
A Seduction At Christmas, November 2008
Seductions & Scandals #1
Paperback
In the Highlander's Bed, February 2008
Mass Market Paperback
Bedding the Heiress, April 2007
Paperback
In the Bed of a Duke, April 2006
Paperback
The Price of Indiscretion, August 2005
Paperback
The One That Got Away, October 2004
Paperback
Temptation of a Proper Governess, September 2004
Paperback
Treasured Vows, September 2004
Paperback (reprint)
About All Things Beautiful, August 2004
Paperback (reprint)
Seduction of an English Lady, December 2003
Paperback
Adventures of a Scottish Heiress, April 2003
Paperback
The Lady is Tempted, July 2002
Paperback
Wild West Brides, May 2002
Three Complete Novels
Paperback
Tea for Two, April 2002
Paperback
The Wedding Wager, November 2001
Paperback
In Praise of Younger Men, March 2001
Paperback
The Marriage Contract, February 2001
Paperback
A Scandalous Marriage, February 2000
Paperback
Married In Haste, August 1999
Mass Market Paperback
Falling In Love Again, August 1997
Paperback
You And No Other, September 1996
Mass Market Paperback

More Information
* * *
Videos