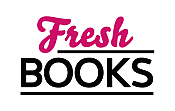 New Year, Great Reads for January
Reviews
1 - 20 of 610 ( prev | next )
A Murderous Tangle
by Sally Goldenbaum
"A crafty hygge style mystery with red herrings aplenty!"
Posted January 18, 2020


The Seaside Knitting Studio is hosting its first holiday hygge and all the members are looking forward to a quiet gathering knitting or crocheting before a warm fire in their comfortable clothes with hot spiced cider and homemade cookies. Unfortunately, a murder disrupts the town of Sea Harbor and Read more...



Spartan Destiny
by Jennifer Estep
"A must-read for all fantasy fans!"
Posted January 18, 2020


Rory Forseti, a Spartan and Mythos Academy student, and the rest of Team Midgard are determined to keep powerful artifacts out of the hands of the Reapers. Rory has a more personal reason for hating the Reapers and their diabolical leader, Covington, as he murdered her parents when they Read more...



Hounds of the Basket Stitch
by Anne Canadeo
"Can the Black Sheep knitters uncover who harmed Holly?"
Posted January 18, 2020


Maggie Messina and the rest of the Black Sheep Knitters are excited about heading out to the Piper home for their Thursday night knitting group. Maggie has a special lesson planned for Holly and Rose, taking care to find one that Rose can be successful with despite her brain Read more...



Murder at the Arts and Crafts Festival
by G.P. Gardner
"Who killed Twinkle Thaw?"
Posted January 5, 2020


The Arts and Crafts Festival is in town, and Fairhope, Alabama is busy hosting various artists, including Twinkle Thaw. Twinkle hasn't endeared herself to the residents of the Harbor Village retirement community. After all, she still owes a fiftieth anniversary portrait to residents Jim and Nita Bergen Read more...



The Vanishing
by Jayne Ann Krentz
"THE VANISHING showcases why Jayne Ann Krentz is one of the masters!"
Posted January 5, 2020


Fifteen years ago, Oliva LeClair and Catalina Lark witnessed a murder- only no one in Fogg Lake believed them. After all, Fogg Lake residents have been a bit unique ever since the "Incident" some forty years ago. Since that time, the town has remained shrouded in a Read more...



A Longer Fall
by Charlaine Harris
"Splendid combination of multiple genres"
Posted January 2, 2020


Life as a gunnie isn't always easy, and thus Lizbeth Rose is adjusting to a new crew after her last disastrous assignment (see AN EASY DEATH for more details). Their assignment seems simple: accompany and guard a crate headed to Read more...



Ginger Snapped to Death
by Catherine Bruns
"Delightfully crazy characters that will keep you in stitches!"
Posted December 19, 2019


Sally Muccio is due to have her baby at any moment. In the meantime, she's savoring the holiday season. Her bakery, Sally's Samples, is doing well and she's enjoying baking with her best friend, Josie. Unfortunately, carjacked by Santas, and things quickly head Read more...



Wicked Hour
by Chloe Neill
"Must-read series for urban fantasy fans!"
Posted December 8, 2019


Elisa Sullivan is finding her way in the vampire world. She's unique, in that she was born rather than made, and her parents are the rulers of Cadogan House. Meanwhile, Connor Keene is the son of the North American Central Pack's Apex and is in Read more...



A Madness of Sunshine
by Nalini Singh
"The kind of thriller to be savored..."
Posted December 7, 2019


Returning to Golden Cove was never an option for Anahera "Ana" Rawiri… until her husband died and she met his pregnant mistress. Now Ana is back home and intends to spend time with her best friend while healing emotionally. Detective Will Gallagher is Golden Cove&rsquo Read more...



The Rise of Magicks
by Nora Roberts
"A tale any fantasy lover will enjoy!"
Posted November 23, 2019


The Doom virus annihilated civilization as we know it, while various magickal abilities began to emerge in the population. A fanatical group called the Purity Warriors has risen to power and subsequently imprisons, tortures, and murders those imbued with magickal powers. Fallon Swift is "the One" foretold Read more...



Silent Knit, Deadly Knit
by Peggy Ehrhart
"Perfect cozy mystery to curl up with by the fire"
Posted November 10, 2019


Pamela Paterson's daughter, Penny, is home for the Christmas holiday but her trip is off to a disturbing start when Penny discovers a dead body. Worse yet, the dead body is Millicent Farthingdale, the owner of a local craft shop and a friend of Pamela and her Read more...



How Rory Thorne Destroyed the Multiverse
by K. Eason
"Likely to be a cult classic"
Posted November 9, 2019


Rory Thorne wasn't supposed to be a princess. Her parents were expecting a prince but, despite a history of two hundred years of male heirs, Rory is born female. Her naming ceremony even has the fairies (who were believed to be mythical till then) appearing. Twelve fairies Read more...



Opioid, Indiana
by Brian Allen Carr
"A very necessary read"
Posted November 9, 2019


Riggle hasn't had an easy life. He's only seventeen years old but has lost both of his parents and had to leave behind his home of Texas to move to Indiana. Indiana is very different, particularly in the current political climate, and Riggle ends up Read more...



The Last Seance
by Agatha Christie
"A timeless classic anthology"
Posted November 8, 2019


THE LAST SÉANCE features twenty haunting and memorable tales, all centered around the occult. Agatha Christie had a knack for creating the perfect ambience for any tale, and THE LAST SÉANCE gathers together in one collection many of her more eerie tales. There is much Read more...



Dachshund Through the Snow
by David Rosenfelt
"Perfect mystery to cuddle up with this holiday season!"
Posted November 7, 2019


Fourteen years ago, Kristen McNeil was killed and the murderer was never located despite DNA evidence left behind. All that has changed this Christmas. However, the accused murderer, Noah Traynor, has luck on his side despite his arrest. His son, Danny, made a Christmas wish for only three items Read more...



Shield of the People
by Marshall Ryan Maresca
"What conspiracy is lurking in Maradaine?"
Posted November 6, 2019


SHIELD OF THE PEOPLE begins shortly after the events of THE WAY OF THE SHIELD, where Taurian Candidates Dayne Heldrin and Jerinne Fendall helped capture the culprits behind a deadly attack. Both are devoted to the Taurian Order and want to reach Read more...



Last Pen Standing
by Vivian Conroy
"Can Delta and the Paper Posse catch a killer?"
Posted October 19, 2019


Delta Douglas is pursuing her dream. She's left her job and moved to Tundish, Montana, to co-own a stationery shop with Hazel, her best friend from college. Delta can't wait to begin incorporating her own designs into the store, as her sketchbook is filled Read more...



Diabhal
by Kathleen Kaufman
"Spine-chilling tale of ancient rituals and restless spirits"
Posted October 19, 2019


It's the 1980s and in a quiet neighborhood in Venice Beach, a matriarchal cult called The Society, lives by their own rules. Ceit Robertson, a 10-year-old, member watches as her mother is attacked by evil spirits called Sluagh while her dad, Boyd, stands by helplessly Read more...



Sharpest Sting
by Jennifer Estep
"The odds are stacked against the Spider..."
Posted October 19, 2019


The wedding of Mallory Parker and Stuart Mosley is approaching, and the festivities and preparations for the event have their friends busy. Gin Blanco, also known as the assassin Spider, sneaks out after the rehearsal dinner, hoping to uncover new clues about the mysterious and shadowy group known as Read more...



The Library of the Unwritten
by A.J. Hackwith
"What happens when the forces of Heaven and Hell collide?"
Posted October 10, 2019


Libraries are everywhere--even Hell has one. Claire is the current librarian and she takes her tasks very seriously, keeping a close eye on the unwritten works that populate the Library's Unwritten Wing. Unfortunately, a recent escape of a character into the mortal world puts Claire in Read more...



Debbie Wiley
Features & Posts
26 comments posted.

Re: Betraying the Billionaire (6:58pm December 21):

You and I had similar thoughts except I decided to mention
all my usual favorites in the intro and that select some in
categories I created LOL

Re: Chai Another Day (10:53am June 13):

Great series! Can't wait to read this one.

Re: Trial By Fire (5:39pm March 24, 2016):

I love that perspective! Now if only the general public
could get that through their heads.....

Re: Secret Sisters (7:53am January 16, 2016):

Miranda, you've never read one??? OMG, you HAVE to read one
of her books! And yes, great job, Netta!

Re: Asylum (10:00pm October 30, 2015):

When I was a kid, my brother and I were riding in the
back of a pickup truck (this was back in the days when
that was considered okay!). My parents were in the truck
driving us along a dark, forested area on some small road
in the middle of nowhere, SC. My brother and I have
overactive imaginations and swore we saw "tree people"
staring at us and banged loudly on the window and
demanded we all squeeze inside the truck so we'd be safe
from the "tree people". We still laugh about it to this
day!

Re: The Summer Marked (3:56pm September 24, 2015):

Oh I'm definitely an end-peeker! I even read the end of the
Harry Potter series as I had to know who made it and who
didn't.

Re: Waiting for Ethan (4:17pm September 15, 2015):

Oh I'm definitely an "end peeker" when it comes to books!

Re: Fudging the Books (3:45pm August 3, 2015):

I love to travel! My favorite place to travel is somewhere
new. This summer we explored Las Vegas and went to the
Grand Canyon. I also went on my first ghost tour in
Savannah, GA.

Re: Briar Queen (6:32am June 12, 2015):

I absolutely LOVE the Night and Nothing series!

Re: For Your Love (7:34am May 9, 2015):

How did I miss this one coming out? Love anything Beverly
Jenkins writes!

Re: Bittersweet (7:21pm April 6, 2015):

Love this series!

Re: Gideon (6:47am March 24, 2015):

I'm excited to hear about JERICHO!!

Re: The Perilous Journey of the Not-So-Innocuous Girl (8:05pm March 21, 2015):

Steampunk can be fun- especially seeing how the heroines
manage such adventures with their fancy dresses!

Re: The Dragon Conspiracy (12:55pm February 7, 2015):

I just recently read the short story in NIGHT SHIFT and have added a couple of your other books in my TBR pile as a result.

Re: Revenant (3:21pm December 19, 2014):

Love love LOVE Castiel! In fact, I love just about anyone on Supernatural as that still ranks as one of the best tv shows in that genre imo. And Hellboy... who can't help but love Hellboy just cause!

Re: Murder Of A Needled Knitter (7:56pm September 15, 2014):

Those 5 things are so very, very true!! I'm so sorry you couldn't find a way to put the Dooziers on a cruise- even the thought has me laughing like a loon. As for your question, I try to avoid hobby groups other than book clubs but yes, I've been in a book club with an individual that should be thankful the members didn't read a lot of mystery novels or I'm sure they'd have figured out a way to dispose of her permanently LOL!!!

Re: Zombified (12:34pm September 1, 2014):

I love vampires, shifters, and all sorts of other supernatural creatures... but a zombie? Oh this is one story I MUST read! Love your first paragraph of this blog as it hooked me.

Re: Going Down in Flames (8:06am July 11, 2014):

Love dragon stories and the comment about the oreos cracked me
up. Adding this one to my list to get.....

Re: Mirror X (8:03am July 11, 2014):

Okay, you got me intrigued... downloaded the book to my Kindle
just now!

Re: Vampire Trouble (8:02am July 11, 2014):

Adding this series to my ever growing list of books I need to
read!

Re: Rebel (7:58am July 11, 2014):

Love sci fi/paranormal/romance blends! I've heard great things
about this series and own all the books- now I just need to
find time to read them!

Re: Darkwalker (6:05pm June 17, 2014):

Love the cover and can't wait to read the second book!

Re: The Strain (8:16pm March 11, 2014):

I'm so excited about this! LOVED LOVED LOVED the trilogy.

Re: The Promise (10:59am April 19, 2009):

Why do I read? That's almost like asking me why do I breathe?? I've been reading for as long as I can remember. My parents made sure I developed a love of reading. Anyone else old enough to remember the records that accompanied the children's books?? I had my own little record player and I played all of those little 45s and 33s to death!

Re: Turn Coat (7:04pm February 21, 2009):

What fun!I'm a huge fan of Jim Butcher so one day I hope to attend something like ConDFW....

Re: The Secret Life of Bees (11:16am February 8, 2009):

I usually try to read a book before seeing the movie. There are a few authors I prefer the movies to the books though, and John Grisham is one of those actually.