Fresh Fiction Blog
Get to Know Your Favorite Authors

Marriage. Commitment. Forever. These words go hand in hand when you think about weddings and they conjure up images of white dresses, tuxedos, friends, family, beautiful locations, nit-picked details and, of course, heightened emotions. And I'm not just talking about the wedding party. Having been to my fair share of weddings as part of the party and as a guest I can say that without a doubt that there is all kinds of Read More...

Here's the quirky mix of inspiration behind my new release, BOTTOM OF THE SKY: THE GOLD COAST, by Nelson DeMille When I finished writing my last book, Rush, I took about a month off to binge read. A friend of mine recommended this book. It tells the story of Long Island attorney Read More...

Words are funny and powerful things. Put enough of them together and you have the ability to make some laugh, cry, or play them over in their head on repeat. When I think of the word 'bad', I don't think of any of my characters really. So I started to question, what makes a bad boy, bad? As is true for many questions, there are a LOT of answers in this one little query Read More...

When new adult books exploded a handful of years ago, writers jumped at the chance to explore this new category. Most of these authors self-published and became extremely well known. Then as other authors jumped on the bandwagon, many did so thinking it might be a "get rich quick" scheme. Because of this, the quality of new adult books went down. Readers became disappointed with the overused plot lines that exist in a lot Read More...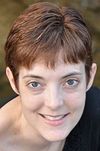 There are three things I really love: baseball season, a good book, and a swoon-worthy love story. So, writing the Suttonville Sentinels series has been a dream come true in a way. The second book SWINGING AT LOVE, features a couple I fell in love with right away. Alyssa is practical, because Read More...

In SECRETS OF A RELUCTANT PRINCESS, Andy finds her escape from her embarrassing life through live action role-playing. Hidden from the cameras and away from the pressure at school, she feels like she can be herself and get closer to her crush, Kevin. Only she can't totally be herself. She's too afraid to take off her mask in case he doesn't Read More...

For most of my adult life I was physician, but I never thought of myself as a writer. Even though I had a number of professional papers published and turned out a number of textbooks, I had no desire to do non-medical writing—never even considered it. But, that changed. After the death of my first wife I set about trying to learn enough about the writing profession to put together the non-fiction Read More...

I once shut down a Haunted House experience at a seaside resort—aged thirty-eight. Too terrified to move forward or retrace my steps, the lights had to be turned on, men had to come rescue me, and they were mightily grumpy, especially as it must have taken them a good fifteen minutes to coax me passed the PSYCHO-esque "woman in a rocking chair." Tears were shed, there was a lot of nonsensical yelling Read More...

Enjoy an excerpt from AVALANCHE where the hero and heroine meet! First meetings are the best! Excerpt Fireworks exploded across the dark sky, but Jenny Snowfeather hardly noticed. The news about the cabin break-in had cast a shadow over her brother's Fourth of July barbecue. She'd suspected a bear at first, until she learned two hunting rifles and ammo Read More...

Hello, everyone! Victoria Blue and Angel Payne here, saying hello once more! We're the team behind the SECRETS OF STONE romance series, with Book 4, NO MAGIC MOMENT, newly released! In all of our books, but especially with Michael and Margaux's journey, we love to explore all the "unique" details of our characters Read More...

Hello All! For those who don't know me, I'm A.M. Griffin and I write smexy stories of alien abductions, vanilla stories about invasions and teenage love and I've just added sexy paranormal wolf shifters to my repertoire. I'm so excited about this new series and I'm happy that the readers can take this adventure with me into my new paranormal world. Read More...

For more than twenty years, America has been obsessed with reality TV. Something about watching "real" people engage in a variety of activities calls to our inner voyeurs. Producers love reality TV because it costs less to produce than a scripted series. Americans love getting a peek at outrageous activities and cutthroat competitions. Let's take a look at some of the good and bad things reality has to offer. The Good: Anyone Read More...
13 - 24 of 4750 ( prev | more Fresh Fiction Blog )