Fresh Fiction Blog
Get to Know Your Favorite Authors

This winter has been unusually mild, but most years the power goes out here in snowy, rainy, windy New England. Hundreds of thousands of homes lose electricity, ours being one of them. I learned something during the ice storm that crippled our area for over a week. My mother-in-law lives a couple of towns away...alone. So we had her come over right away. My daughter and her boyfriend called to say they Read More...

A trope is a recurring literary device that's been proven to appeal to a broad audience. Consciously or not, writers use them all the time. I choose two or three tropes when I'm planning a story. After that, I really don't pay a whole lot of attention to them. The story is what it is. HER SECRET, HIS SURPRISE Read More...

Top Five Ways I Drive My Editor to Drink Describe the crime-scene stuff in my books with waaay too much detail, because I am a huge forensics nerd. What I find "fascinating," normal people find "really gross." Write an entire chapter merely to set up a joke (it was a funny joke, though. Maybe "forward momentum" and "plot" should to take a back seat Read More...

Recently I read a suspense novel that left me wondering what the story was all about. I couldn't follow the storyline or figure out character motivation. Although many aspects of the novel were outstanding, I couldn't find the plot (storyline) and that meant I had no stake in the protagonist's life. In short, I lost interest. After careful analyzation of story structure and my method of writing suspense, and I Read More...

Though my April release, OH WHAT A (WEDDING) NIGHT, is a brand new book, it's germination occurred sixteen years ago. Long before most of us were reading books on ereaders—my New York publisher asked me to write a pair of connected historical romances set in Regency England. We didn't label it as a series in those days, but I called it my Read More...

I love food. I love to eat food, cook food, and watch chefs make food on TV, so when I thought of Tessa Lawrence, the protagonist for COOKING UP TROUBLE, I saw her in a kitchen. When her grandfather died and her grandmother decided to move to a ranch house in town, Grams gave her their farm and business. Tessa grows fresh fruits and produce Read More...

If you visit Amazon these days, you'll find millions of books. Millions in the romance category alone. So many stories. So many ideas birthed in the writers' imaginations. But where do those ideas come from? Ask most writers that question and you'll most likely get some variation of Oh, geez. Everywhere. That's because life provides the seed for every story, whether it be a song lyric that hits Read More...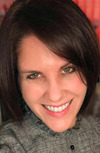 I have always loved the friends to lovers romance trope. The challenge to making a story like this work is to be able to first show how good the hero and heroine are as friends but also create that subtle tension that lets you know something more than friendship is on the rise. That's what I I hope I've done in my contemporary romance, Read More...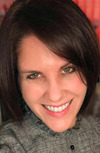 Isis Blake's Five Rules For Winning Wars Against Pretty Boys And Other Vital Protips For Surviving High School Never trust them: When girls turn 13, there's this crazy phenomenon I like to call 'the grownup syndrome' that happens to them. All of a sudden, dudes think it's okay to snap bras, call girls whores, and sexualize their bods without their consent. It's a tragic product Read More...

When I was in the 8th grade I had to do a project that covered the decade of The Great Depression which was, of course, depressing. Hoovervilles, Dust Bowls, The Grapes of Wrath. Gah. The details of this project are mostly forgotten except for one thing—my introduction to the movies of the Golden Era of Hollywood. I saw Gone With the Wind for the first time and Read More...

People either rise to circumstances or fall apart in a crisis. A gunman walks into a school and out emerges a few heroes who save the day. What about the other people in the same incident? Some may hide, others might keep children calm just by remaining composed under stress. There are other individuals who may do the wrong thing, and the outcome is dark and ugly. Those split moment decisions say a lot about Read More...

It's all about baby steps! Aubrey led a very sheltered life and is just now starting to go out and experience all the things she was always too scared to try. I have to admit, I am not a daredevil either, but these are all on my 2016 list of things to do! Zip-line. There are zip line parks all over the place and have lines for beginners as Read More...
13 - 24 of 4205 ( prev | more Fresh Fiction Blog )