Fresh Fiction Blog
Get to Know Your Favorite Authors

I like to switch things up when I write, and that includes where I write. Here are my ten favorite writing places and spaces. In my recliner. My number one place to write is seated in my recliner with my laptop, preferably with coffee or water and a snack nearby. At my desk. Yes, I finally have a desk after fifteen years of Read More...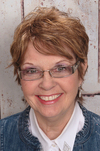 I have a number of things set up to celebrate my release day this year. I will be featured on a host of websites and have really enjoyed answering questions sent to me. Sourcebooks has me on a spotlight tour, in which you will read a conversation between hero Jake Harkner and heroine Miranda (Randy) Harkner about how they have made their relationship last over 30 years and have kept that "spark" that keeps them Read More...

When you're not writing, or reading, what is your go to activity for relaxation? Well, this question is impossible. Writing and reading historical romance are my two modes of relaxation. Without them, I don't relax. I do relax a little on my one vacation a year to England, but I'm thinking that's not a great answer. Sleeping relaxes me. Can I say sleep? There's not a Read More...

As authors write, we get the opportunity to include any number of details. Some are vital to the plot of the story, some give us insight into the characters, some simply give us a sense of time and place, and some make us laugh, or cry. But some details are just for the author themselves. So I thought I'd share a hidden theme that runs through all four of my Read More...

Feeling down? Buy a new book. Seriously. Have you ever thought about the reasons we love to read? Sure, there are several, but lately I've been giving a lot of thought to the way stories comfort us. At our core, we all yearn to connect with others. And we do it all the time. We pet animals. We enjoy being held by and holding those we love. We like to share our energy in Read More...

Years ago I read a romance novel which, based on the title—and yes, I do sometimes judge books by their covers—made me expect a stepbrother/ stepsister romance. The stepsibling romance is a genre subcategory I enjoy reading. I think the book did revolve around a similar type of relationship but transgressing those longstanding boundaries seemed to be treated as humdrum, or certainly not as the illicit-temptation-being-vainly-resisted that usually drives Read More...

That sudden fascination…the nervousness of being around him but yet the compulsion to seek out his company… Can anyone forget their first crush, finally understanding why there is so much fuss about "love" and "romance" and "soul mates?" The feeling that there is no place else and no other person with whom you want to be? For most of us, a first crush is an initiation into the wonder and beauty of being in Read More...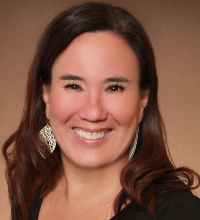 I'm just back from DragonCon in Atlanta. Lots of pictures of the fun below. Guess what that has to with bears? Grizzly bears attacked Atlanta, wiped out all cos players and ate all the sushi. THE BEAR WHO LOVED ME released. Everyone read it and nominated me for President. Next newsletter from the White House! Absolutely nothing. ☹️ Read More...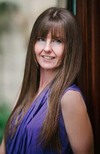 This excerpt is a conversation between the hero, Jayson Harmon, a wounded Special Forces lieutenant, and the deputy director of the Department of Covert Ops, Dick Coleman. While readers (and almost everyone in the X-OPS Series) knows that Dick is always up to no good, Jayson, who is in a bad place in his life right now, sees a different side to Read More...

You ask what advice I'd give the hero and heroine at the beginning of WHAT THE DUKE DOESN'T KNOW. Somehow, the question made me think about the whole concept of romantic advice. Do people ever take it? Is anyone really in a position to give it? Certainly there's advice flying all over the place today. And I admit I have a mild Read More...

Thanks for having me at Fresh Fiction. I've written over a hundred books. And after writing a hundred romance books, it's not so easy to keep my storylines fresh. But with some stories, it's easier than others. Writing contemporary romance can be more difficult, because there's only so much I can make up in a real city like Seattle, with characters having real careers in real life and death situations. Read More...

How will I be celebrating the release of THE REBEL HEIR? Well, pull up a chair and I'll tell you. I'm a fan of special occasions, confetti, parties, and all the happy things in life. So do I take the opportunity to toss some glitter in the air in the name of a new book? Yes. Yes I do. There are many quiet Read More...
13 - 24 of 4477 ( prev | more Fresh Fiction Blog )