Fresh Fiction Blog
Get to Know Your Favorite Authors

In the Second Chance Cat mysteries you can always count on three things when it comes to those senior sleuths known as the Angels. One, they're actually pretty good detectives. Two, they drink gallons of tea. And three, a cup of tea tastes better with a little something sweet on the side—at least according to Rose Jackson. Rose is often Read More...

It began like most things begin today – with a google search. I was hunting for the perfect location to set my next mystery THIRD TIME'S A CRIME. The mystery is the third book in my reality TV series where I'd concocted an unsolved murder at a haunted castle. I needed an eerie location as a starting point for my story. When I found Read More...

It's official. After sixteen books, our Greenwich Village coffeehouse manager, Clare Cosi, finally becomes engaged to her boyfriend, NYPD Detective Mike Quinn. Unfortunately, the vintage diamond Mike slips on Clare's finger in DEAD COLD BREW, opens a Pandora's box to a cold case murder that occurred sixty years before. This chilling homicide happened in a stateroom of the Andrea Doria, a luxurious Italian ocean liner that tragically sank off the Read More...

Hello, Readers, The fifth Hat Shop mystery ASSAULT AND BERET is on the shelves now and since I wrote it a year ago, I had to go back and remind myself of what happened in the book. It sounds crazy, I know, but after I finished that book, I went on to write four more so you can imagine that all of those characters, plots Read More...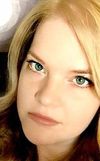 If you read MISSED CONNECTIONS, you've already met the delicious massage therapist Blake Wilde, but in the second novel in the Summer Love Series, you get to see more of him. Way more. With thrusting. ;) He even gets a Point Of View of his own in this book, so you get to Read More...

Happy New Year Fresh Fiction Readers! I hope that you all rang in The New Year exactly how you wanted! As for me, I was in my jammies long before midnight, tucked into my bed with my beagles snoring by my side and a good book on my kindle! And maybe, just maybe, a glass of sparkling vino on my nightstand! Today, I'm toasting to my new release, Read More...

Sometimes a question comes up when I'm writing, and the answer is as close as Google (does anyone remember having to go to an actual LIBRARY to find out answers to things?). Sometimes you have to go a little farther. A couple of years ago, when my agent and I were tossing setting ideas for a new series back and forth, I said, "Maybe they own a vineyard," thinking that maybe Mr. Stanley and Read More...

BREATH OF FIRE by Amanda Bouchet The Kingmaker Chronicles #2 SHE'S DESTINED TO DESTROY THE WORLD… BUT NOT IF SHE CAN HELP Read More...

Good mornin' to everyone. Here's hoping that your holidays were amazing, that you got to spend time with your family and friends and that you now have time to sit down, prop up your feet, enjoy a good cup of coffee, hot chocolate or wine and enjoy reading for a few days. Thank you, Sara, and all the folks at Fresh Fiction for letting me stop by today and talk about my newest release Read More...

As the happy servant to a couple of rescue dogs, I have a deep, warm place in my heart for the people and organizations that care for neglected animals. Nothing upset me more than hearing about an animal being abused. What I fantasize about doing to abusers would get me locked up, but it might be worth it. Where I live has what's called a Saving Train. Earlier this year they held an open Read More...

MY HIGHLAND REBEL by Amanda Forester Highland Trouble Second in a passionate, fast-paced Scottish Highlander romance series from critically acclaimed author Amanda Forester Read More...

At the Wildcat Bluff Fire-Rescue Station . . . Kent Duval's mind whirled as he tried to reconcile his teenage love with the young widow and mother standing before him. Lauren Sheridan had the same honey-blond hair, chocolate-brown eyes, and to-die-for body that had distracted him from his studies in high school. Now she was so much more. And every last bit of her was setting him Read More...
13 - 24 of 4647 ( prev | more Fresh Fiction Blog )