Fresh Fiction Blog
Readers and Authors Talk...

I love it when readers tell me their bags are packed and they're ready to move to Blue Plum, Tennessee. "When are you leaving?" I ask. "I'll go with you." Too bad Blue Plum, as a whole, exists only in my Haunted Yarn Shop Mysteries. Note the "as a whole" in that sentence, though. Parts of Blue Plum really do exist, and you can go visit. A real road Read More...

Every author's writing process is different, and every story is different even for a particular author, at least that's true with me. My latest release, TUNDRA THREAT, started with a full-of-personality character and a setting I love. When McKenna Clark, my law-enforcement-heroine, first took shape in my mind, the first thing I did was try to think about what Read More...

It all started with a side room in a little shop in Mahone Bay, NS. We had a family day out and were browsing around and there they were…racks of vintage clothes. We saw shoes, coats, dresses… and while my husband wasn't particularly keen on the clothing, my daughters and I were in heaven. We ooohed and aaaahed over several items, and in particular, a beautiful wedding dress. It was way too small Read More...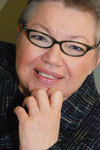 You are what you eat, or so the saying goes. As a retired personal chef, I know this all too well. It's amazing how picky some people can be when it comes to their food. I'd meet with a client to go over their list of likes, dislikes, allergies, and possible menus. One person would love the taste of onions, but didn't want to see them in their food. The texture made Read More...

IF THE SHOE KILLS is set in the days just before Thanksgiving. Like Jill Gardner, my amateur sleuth, I stress about the upcoming holidays. Will the turkey be done? Will it be dry? Does Uncle Leo like ham better than turkey? Should we serve both? This year, I'm adding in a medical procedure so I'll be out of commission for a Read More...

I grew up in a household where we rescued stray and feral cats. It was our family bonding activity (I'll never say we aren't a little weird). We'd get them fixed and find them homes. Except for the mean ones. Those, we kept as our own. I say that those cats are mean, but in reality, they're just very wary of people. In cats, however, this wariness usually displays as hissing Read More...
Thank you so much to Fresh Fiction for having us! We're Amber Lin and Shari Slade, the authors of the "beautiful and sexy and bittersweet" rock star series, Half-Life. Our new book, ONE KISS WITH A Read More...

A recent reviewer said it best when she described SLOW HAND as not your "typical" western romance. "Vane entwined the old west with the new west and gave us a whole new contemporary romance cowboy." There's no question that all of the heroes in my hot new contemporary Western series are cowboys, but the word "cowboy" doesn't define what a man does, it Read More...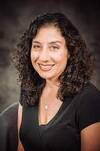 Hello to everyone at Fresh Fiction! I'm so excited to be here on the launch date of A SPY UNMASKED. It's the first book in The Crown's Secret Service series and introduces a master spy and safecracker and the feisty lady inventor who captures his heart. I have always loved romance novels with lots of intrigue. Romances with Read More...

1. I devised one of the best heroes I could conceive to fit the story…(Forget that he's modeled after Chris Pine) Looks are important, yes, but Jude Lyons needed to be complicated from a psychological perspective—He comes from money but doesn't have a driving need to pursue it. He's gentle and loving but suffered extreme emotional abuse as a child and young adult. He's so intellectual at times that Read More...

Do you ever feel like the whole world is in on the secrets of life, and no one bothered to tell you? Have you ever read a great book, or seen a movie whose entire premise should be completely and totally impossible…but you just can't stop yourself from wondering if it's true? What if there really were Jedi Knights out there somewhere? What if vampires were real? Or werewolves? What if our Read More...

One of the many things I enjoy about writing the Library Lover's Mysteries is that I get to flex my librarian research muscles. As I devised the plot for ON BORROWED TIME, I knew that Lindsey's brother Jack was going to be a globetrotting economist. But when it came to the business crisis that would cause him to be Read More...
13 - 24 of 2937 ( prev | more Breaking News )