Fresh Fiction Blog
Get to Know Your Favorite Authors

I always got great compliments on my SEAL Brotherhood covers. When I first published my stories, there were only a handful of authors who primarily wrote SEAL heroes. Being someone who loves color, I was thrilled in those early days with these bright and beautiful pictures and the hunky torsos "wet and dry". But things change. I didn't foresee that Read More...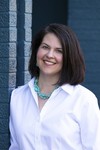 Hundreds of women were spies on both sides of the Civil War. Below you'll find bios of five of the most famous of them. 1. Belle Boyd, spy for the Confederacy As a 17-year-old living with her prominent slaveholding family in West Virginia, Belle Boyd was arrested for shooting a Union soldier who had broken into her family's home and insulted her mother. After she was cleared of all Read More...

We all have our secret list of guilty pleasures, and I'm not just talking about that hidden box of chocolate truffles and your DVR maxed out on The Bachelor. I've often used my guilty pleasures to stir my creative juices and get the writing flowing. It might be my mad-love for period dramas to craft that romantic historical romance or in the case of my new Young Adult novel, it Read More...

PRESENTS. . . Paranormal Romance Read More...

5. Dance with a smithie Known for their extremely large muscles and soul piercing eyes, smithies can be alluring, but also quite hazardous. Especially to the finest cloth from Paris. Their physique is largely due to all the time they spend working at the forge over smoldering fires with heavy tools. This also lends a general air of dirt and grime which can be hard to scrub out. Even when the boy wants Read More...

Debbie Herbert writes about a clan of shape-shifting mermaids who live deep in an Alabama bayou and will do anything to protect their secrets. The Dark Seas series is published by Harlequin Nocturne. SIREN'S SECRET features a mermaid who accidentally stumbles upon a serial killer dumping a body Read More...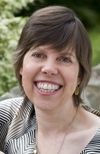 Millions of people dream of seeing their name on the cover of a bestseller. Most never do anything about it, but you can be the exception. Anyone can put pencil to paper, or finger to keyboard, but if you want to be a real writer, make sure you've got plenty of what it takes to get started, keep going, and get right to The End... 1. LOVE Of words, reading, and readers Read More...

We all have those types of books that are insta-buy. For me, I'm a huge fan of any and all books that fall under the forbidden love umbrella. Enemies to lovers? Sign me up! Any combination of best friend's older brother/little sister? So in! And, my personal favorite, the bodyguard. With my newest release, PROTECTING FATE, I couldn't Read More...

From as early as I can remember, animals have been a part of my life. We always had a dog while I was growing up, as well as fish, guinea pigs, rabbits, and later on, horses. Though having animals as a part of my family is natural to me, I never realized just how many ways they enhanced my life. I love being a full-time writer, and am often asked if I find it Read More...

You know how it is. You start dating this guy, and he's nice. Well, nice enough. And maybe you're a people pleaser sort, who contorts herself to fit. And it turns out that you're pretty good at fitting with this guy and his liberal philosophy on relationships, so much so that you decide that it's your philosophy too—and all that plus a little momentum and that's how you find Read More...

I'm so excited to provide this exclusive excerpt of Big, Bad Red (part of the Get Lucky anthology) for Fresh Fiction! Get Lucky is six brand new Irish-themed contemporary, new adult and paranormal romance novellas that will give "Get Lucky" a whole new meaning and it's Read More...

Fans of tea – as well as newly converted tea drinkers – often ask me for tea party ideas. Well, tea can pretty much be enjoyed anywhere, from a solo pot at home, to tea shops and restaurants, to a chai latte on the go. But to stage an actual tea party requires (to my thinking at least) that you start with a theme. Consider for instance, a Book Club Tea. Here you could use bookmark-style Read More...
13 - 24 of 3230 ( prev | more Fresh Fiction Blog )