Fresh Fiction Blog
Readers and Authors Talk...

A sexy carjacker takes a would-be starlet for the ride of her life as a pulse-pounding new series from New York Times bestselling author Tracy Wolff begins. Fresh Fiction is thrilled to showcase the hot, newly released cover for ACCELERATE, due out in May 2015! Read More...

I have so much to be thankful for this week, including the fact that I have a new historical romance release out tomorrow. TALL, DARK AND ROYAL is the second novella in my Renegade Royals Series, which features heroes who are the illegitimate sons of England's royal dukes. The leader of the Renegade Royals is Sir Dominic Hunter, and his tale began Read More...

As a writer of fiction, I tend to spend a good deal of time in an imaginary world of my own creation; that seems to come with the territory, and as long as it doesn't interfere with my functioning in real life (as it did the time I became so wrapped up in mental plotting that I drove myself home from Mobile, Alabama—a distance of about twenty miles—without afterwards recalling how I Read More...

I remember last Christmas asking myself, "What would happen if Santa ever lost his holiday spirit?" Hopefully, Christmas is about more than the jolly, old guy in the red suit and the world wouldn't end if he took some time off. Still, I thought this would be a fun idea to play with, so I created James Claussen the quintessential Santa, who has played Santa Claus for family events, local hospitals and shopping malls Read More...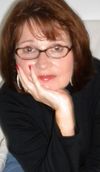 Happy Thanksgiving! We always think of heroes and heroines in romance novels as being lucky, but most have to go through some trials before they reach their happily ever after. Cade Donovan and Piper O'Riley of CHASING THE RUNWAY BRIDE are no exception. In fact, Cade relentlessly pursues Piper until she just can't resist anymore. LOL That's the fun part. As soon Read More...

One of the most common questions asked of writers is where our ideas come from, but far less frequently asked is where our characters come from. I remember reading that J.K. Rowling said that Harry Potter walked fully-formed into her head. Other writers such as Sir Arthur Conan Doyle acknowledge that their characters, like Doyle's Sherlock Holmes, are based on acquaintances at least in part. With most romance writers, I'd imagine Read More...

If you stop to think about your life's story, as a whole, you'll discover each layer is composed of many chapters filled with mystery, romance, relationships, and outcomes – both good and bad. There are innocent moments that take your breath away and if you're lucky, instances that will define you. When I look over my own life's story, I always stop on my college years as a favorite chapter. One packed Read More...

Fresh Fiction is thrilled to showcase the steamy cover for the upcoming time travel romance MY HIGHLAND LOVER, which was just revealed today! Maeve Greyson unleashes a thrilling tale of magic and desire as a feisty Southern gal falls into the arms of a rough-hewn Highland chieftain. As the proprietor of a Read More...
Fresh Fiction staff would like to extend a big thank-you to everyone who came out for this year's Readers & 'Ritas weekend! Authors and readers: tickets are now available for our eighth annual Readers & 'Ritas in 2015, so purchase yours now to reserve your spot. Fresh Read More...

I'm so thrilled to be here blogging with Fresh Fiction this morning! Thank you for having (reading) me. At the ripe old age of 13, one sunny day, my best friend handed me a book she'd just finished. It had come from her mother's shelf of Romance Novels- Heaven! Always an avid reader, I devoured the book and then dozens more. I spent all of my babysitting and birthday money buying trade Read More...

Here's a list of my top ten favorite places to visit. These are spots that I've been to and LOVE, not bucket list destinations (that's a different Top 10!) 1. London- The best food! Any kind of food you can imagine. I love Indian cuisine and this is one of the best places I've found for it. (My mouth is watering!) 2. Hyalite Reservoir near Bozeman, Montana- I lived in Bozeman Read More...
13 - 24 of 2952 ( prev | more Breaking News )