Fresh Fiction Blog
Readers and Authors Talk...

It was the holiday we'd been dreaming about for months. All through the gloomy depths of winter we'd been working long hours, and hubby and I were stressed out and longing for sunshine, cocktails, and relaxation. What could be better than a ten-day break in the Whitsunday group of islands, off the tropical coast of Queensland, Australia? When some people go on holiday, they're determined to leave no statue, park, cathedral Read More...

I know there are a few authors out there who can't write to music and have to have dead silence to work in, but I'm not one of them. When I'm about to start a new project I always try and find a playlist. Either on iTunes or YouTube and I cycle through listening to that playlist while I write. Honestly, not even sure if I hear the words, but I can Read More...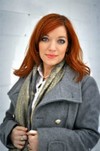 When I look back at my earliest memories I remember the flicker of oil lamps casting shadows on the wall of our home, our buggy, and wearing plain clothes. I remember when my dad drove our first car into the driveway—a green Nova with lime colored carpet on the dash—we were leaving the Amish. And when my mammie (grandma) visited from across the street and my mom told me not to Read More...
Hi! I'm so happy to be back here, blogging at Fresh Fiction! This is release week for my book, THE DOCTOR'S FAKE FIANCEE. I probably had the most fun with the hero in this book, Evan. He was also the most different of all my heroes. He's a guy who's always had to excel, skipped ahead in school, and Read More...

Story has been my deepest love since before I could read. And I was serious about it. I watched Mary Poppins at five years old and thought the idea of a carousel horse joining a real horse on a racetrack was insulting. I expressed similar disdain when books violated reality. A mouse born to human parents? A swan learning to read and write and play the trumpet? Ridiculous. I wrote my first story Read More...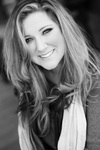 Attention, New Adult lovers! Nashville meets New Adult in Neon Dreams, a dramatic, sexy series from bestselling author Caisey Quinn, about a country band's rocky road to Read More...

Welcome again to Fresh Fiction's Halloween Boo-k Spectacular Costume Party! Some of your favorite authors are sending their characters to this virtual party in style. Be ready to mingle with royalty, because Prince Alexandro Castanavo of the Mirraccino Islands (and his soon-to-be princess Reese Harding), the hero and heroine of Jennifer Faye's Read More...
In my new southern contemporary romance, FACING THE MUSIC, my heroine Ivy Hudson has to face a very scary eventuality – returning to her hometown after six years away. After landing a record deal and running off to California, Ivy has toured the world, played Madison Square Gardens...but she hasn't had to face the people she left behind, including her ex, Blake. At the Read More...

Architects are special creatures. They are cut from a cloth that's all their own, and lumping them in with businessmen, doctors, or lawyers is to miss the nuances that make architects so fascinating. In all things, they balance art and science, instinct and creativity. They tend to be highly articulate and attend to fine details, and bring deliberate thought to all of their decisions, and those are delightful quirks. Here are a few more Read More...

Have you ever lived somewhere that seriously influenced your life? A place that gave you a different perspective on the world as you know it? What I've found is that each place I've lived has somehow changed my world view. I grew up in Iowa. We didn't live in the largest city in the state, but I grew up believing we were the most cosmopolitan utopia ever. I was rudely divested of Read More...
Ever since I was given the amazing opportunity to write a Pride & Prejudice modern respin (DEFINITELY, MAYBE IN LOVE), I've been jumping at the chance to respin another Jane Austen. Though nothing can touch P&P, I've always had a major soft spot for Persuasion. I love a good "second chances" story, and there isn Read More...

Ever heard the phrase "I'm having a bad hair day?" Of course you have. And we all know exactly what it means! But if you happen to have the supernatural gift of prehensile hair (the ability to manipulate, quickly grow, and attack with your hair), that phrase can take on a whole new meaning. Personally I'd rather not have a coiffeur that might kill my husband if he mentions my mane needs a Read More...
13 - 24 of 2881 ( prev | more Breaking News )