Fresh Fiction Blog
Get to Know Your Favorite Authors

No, this isn't a religious essay! It's about how I invented the fictional town of Heaven, Colorado, the setting for my new book club mystery series featuring the Readaholics. I started with my protagonist, Amy-Faye Johnson, who is an event organizer. I thought about the different events she might be hired to organize (and how they might go hysterically wrong--but that's a different post). My mind drifted from corporate events Read More...

In medicine, every patient encounter starts with a story: What brings you into clinic today? How did you fall? What were you doing when the pain started? Does sunlight make your symptoms worse? Better? What do you do for work? I learned early in medical school that the correct diagnosis is often in the history—and that means asking the right questions and listening carefully to the answers. One of the reasons medicine plays an Read More...

I write FBI romantic suspense set in Houston, Texas, but when I sat at my computer to write this blog, a bit of fun crept into my mind. What if DOUBLE CROSS was a musical? Who would play the roles? What songs would fit? Cast of Main Characters Click on the link for their pics! Special Agent Laurel Evertson Read More...

Remember when you were a kid and you could quickly assess anyone by using a series of standard get-to-know-you questions? For me, it usually consisted of favorite movie, subject in school, color and food. If I knew those four things about you, I had a pretty good idea of who you were and whether or not we could be friends. (Owning a Nintendo or having a swimming pool in your backyard was Read More...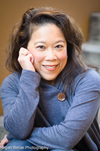 Aaah, The Male Observation Lab (aka my construction company day job). So full of opportunities to observe dudes in their natural habitat: playing with dirt…operating heavy equipment… building stuff from a set of plans that, even after *cough cough* years, still read like Greek to me…But that's another story… To say that I'm lucky to be exposed to such high levels of testosterone on an almost daily basis is an understatement Read More...

Let's start with a basic but rarely heard statement: I am a man and I am a romance novelist. I have kept my identity out of public view for a few years, but now I'm willing to admit it. And I know what's going to happen, too. Some people will tell me I cannot possibly write decent romance since I'm gender-challenged. Outsiders will attack the entire romance genre, proving that Read More...

The back story for LOVING MADDIE FROM A TO Z had been in my head for a long time. In fact, I actually wrote a story that's pretty similar, which I posted on my blog in weekly installments years ago. Three college friends—two men, one woman—one of them a photojournalist who travels the world, who leaves because his heart is Read More...

THE LIAR is the book to read according to our reviewer Sandra Wurman: This is a story about disappointment, disappointing and ultimately betraying. THE LIAR by the masterful storyteller Nora Roberts could very well be my all-time favorite by one of my very favorite authors. Roberts has a way of fashioning a story that is ingenious to say Read More...

In DARE TO HOLD, Scott Dare is a cop who chafes under the rules that come with the job … he's hot, he's a Dare so he's dominating, and when he sees Meg Thompson, he decides he's all in, no matter the complications that come with her - and there are many. Hot cops are always worth drooling over, right? So Read More...

Have you ever been to a Renaissance Faire or a living history museum? I've been to both, and I find them fascinating. At the Renaissance Faire I attended with my family many years ago, my son was knighted Sir Scooby of Doo (because he was wearing a Scooby Doo shirt) by the queen. In lieu of a sword, she used a plunger. Minstrels played unusual instruments—one even played crystal water glasses. I talked Read More...
Back when I was ten and dreaming about being an author, I thought the job was pretty simple… *Write a book. *See it on a library shelf. And, truth be told, that would have been enough. I mean, it can't get any cooler than that, right? Wrong. This month's release of WEDDING DURESS—the tenth book in my Southern Sewing Read More...

DEMISE IN DENIM is set in Savannah. It's springtime, Walker Boone is wanted for murder, and no one knows where he is...or do they? Savannah is like another character in the Consignment Shop Mysteries and spring the very best time of all to visit. It starts around the first part of March when it's still a little cool Read More...
13 - 24 of 3288 ( prev | more Fresh Fiction Blog )