Fresh Fiction Blog
Get to Know Your Favorite Authors
Who was Raoul Wallenberg, the 33 year old Swedish diplomat who went to Budapest and saved approximately 17,000 Jews and indirectly another 125,000? Why did this young Christian fellow from a very rich Stockholm family do this, and put his comfortable life in danger? And once he was taken away to Moscow's Lybianka prison by the Soviets in 1945, why did he languish there for two whole years, without being redeemed or Read More...

One of the struggles of life is being a single parent. You have to juggle a job—sometimes two--, school issues the child(ren) may have, homework, sports, and stay sane in the process. Fictional characters have these struggles too, and more. When I developed the story plots for Ashwood Falls, I incorporated children. Shifters love their children. They protect them at all cost and shower them with love and security. Although being a single Read More...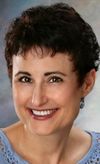 Do you enjoy a book series? I'm greedy when it comes to books that I really like. If an author creates an intriguing world and fills it with unforgettable characters, I don't want it to end with one book. I want MORE! So I'm a huge fan of book series. Maybe that's why I can't seem to avoid writing them myself. Another reason I write them is the characters that Read More...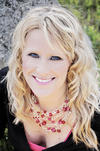 In FAKING IT, my heroine has an epiphany about her life while sipping potent champagne cocktails at a swanky beachside bar in Cannes, France. The scene wasn't entirely fictional. There is actually a swanky beachside bar in Cannes called ZPlage. Owned by the Hotel Martinez, a sexy, Art Deco hotel frequented by celebrities, ZPlage Read More...

Sometimes the idea for a story or series comes from the most unlikely source. The inspiration for my Bachelors of Battle Creek series came about after hearing my sister tell about her three stepsons. One morning the boys got up, made themselves some breakfast because their mother was still sleeping after a night of partying, and walked to school. The oldest was ten with the youngest somewhere around seven. After school, they came home to Read More...

I love water. Lakes, oceans, streams, waterfalls, pools, bathtubs, hottubs… even the trickling sound of a plug-in water feature in a garden! Given the price of waterfront property, I can see I'm not alone and it makes sense; human beings are over 50 percent water, after all. The very best vacations my husband and I have taken usually involve water. One of our favorite places is Maui – of course – but the other is Read More...

It's getting close to summer, which means more beach and pool time. So that gets me thinking about how I'd pass the time at the pool this year. We all love a good military hero. They're always sexy and fit. Can you imagine them all at the pool or walking down the beach? Well, I spent some time thinking about heroes that I've read that I'd love to run into Read More...

The prequel* to this novella, BLAME THE MISTLETOE, tells the story of Liz falling for Blake over Christmas while her daughter, Petra, and his son, Ethan, are away. Stuff happens. No spoilers on that one! But Liz does mention her brother in that story so I made him the hero of HIS Read More...

Every small town has its quirks. The tiny town I grew up in gave kids buckets of live fish to throw in the lake during the fireworks display on the 4th of July. Okay, that only happened once, but, seriously? Where else but a small town can you restock the perch supply while watching a show? My new release, CAN'T RESIST A COWBOY Read More...

Many of the folks reading the Sunny and Shadow mysteries tell me that they especially like the sections from Shadow's point of view. As an author, I have to admit some of the funniest bits come from Shadow's complete incomprehension of human behavior. It brings a whole new meaning to the term "cat mystery." I also try to investigate various part of the feline psyche. For instance, the cover for Hiss and Tell Read More...

When you think about the books you've loved over the years, usually the book's characters are the reason why. Setting, tone, plot, and themes all contribute to making a novel stand out, but I find that characters stick with the reader most. In a good book, characters come to life for us. They are fully realized beings we feel we know almost as well as any flesh and blood creature—they're not Read More...

What does the expression "comfort food" mean to you? Is it the enticing whiff of a tray of chocolate chip cookies emerging from a warm oven? The aroma of homemade chicken soup simmering in the pot? Or could it be the heady scent of deep-fried goodies fresh from the fryer? When I was a kid, I was probably one of the pickiest eaters on the planet. (There are those who will tell you I Read More...
13 - 24 of 3341 ( prev | more Fresh Fiction Blog )