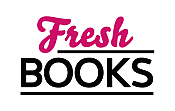 New Year, New Romances in January
Readers and Authors Talk...
Blogging Soon:
Jade Lee
Lindsay McKenna
Lindsay McKenna
Lindsay McKenna
Tessa Bailey
Jessica Lemmon

Fresh Fiction Blog
Readers and Authors Talk...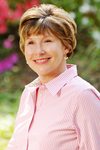 Location is an extremely important part of writing a successful story. For me, if a book takes place in a state, city, or part of the world I'm interested in, I'm more likely to buy the book. New Orleans happens to be one of those cities I not only love to visit—I love to write about it, as well. It's also one of those cities that, if you do decide to Read More...

I guess I am the classic example of the woman who couldn't decide what she wanted to do when she grew up. Well, I did settle on "writer." But I started off with newspaper articles, then slopped into novels with a kids' science-fiction book for Scholastic. Since I'd read mostly science fiction and mystery, I didn't even know the romance genre existed. But when a friend asked me if I wanted Read More...

The 5th book in my Ghost of Granny Apples series, GHOST IN THE GUACAMOLE, is about to be released. Wow! The fifth! And that doesn't count the two Granny Apples e-book novellas that are already out: THE SILENT GHOST and Read More...

In my new romantic suspense HOUR OF NEED, Major Grant Barrett returns home from Afghanistan after the murders of his brother and sister-in-law to find that his infant niece and young nephew have been placed in foster care. Grant is thrust into parenting with no preparation for the role. Thankfully, he has a sexy neighbor and her family to help him Read More...

Writing about women, their relationships with each other, with the other women in their families, and the growth they experience through it all inspires me. Relationships are complicated, and when they're authentic… and when they're strained, I find them really interesting. I just love the relationships women have with each other. I love the idea of women's organizations, too. The Red Hat Society, for example. Their motto is: fun, friendship Read More...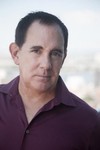 When a ballplayer retires, that's the time to make a final review of his stats, adding up his career runs, his strikeouts, his RBI's and analyzing his more controversial plays. So that's what I find myself doing with my old friend Adrian Monk. After 125 episodes, and nineteen novels, it looks like the man's fabled career is coming to an end. After this last novel, there will be no more Mr Read More...

All an author's books are her babies, and we love each one. Realistically, not all of our babies are created equal. Some are brilliant and beautiful, but some need braces. On the surface, a few seem like something only a mother could love, but even those are wonderful in their own ways. Until recently, I'd wanted to get into indie publishing, but I was kept busy by various publishers. When I wrote Read More...

My Regency series: The Scandalous Seasons series and The Heart of a Duke series. My Latest Release: MORE THAN A DUKE just debuted January 3rd, 2015 and it is the latest Read More...

This past August the most amazing thing happened in my life. My son and his wife were blessed with twin boys. There is truly no feeling in the world that compares to gazing upon your grandchild. Still in his scrubs, my son Scott brought us into the nursery. I took the top photo when the twins were less than an hour old. Read More...

Although every romance novel naturally focuses on the relationship between the hero and heroine, any writer worth her salt will spend quite a bit of time on the secondary characters, too. In HOW TO PLAN A WEDDING FOR A ROYAL SPY, my new Renegade Royals historical romance, I experimented Read More...

Rugby (Or Rugby Union) is a contact team game originating from England in the early 19th century. It is played by two teams of fifteen players, using an oval shaped ball on a rectangular field with H-shaped goal posts at either end. Okay…that's the factual (and boring) description. Ladies, imagine thirty, well-built, muscular men in sports kit (no armor) on a muddy field with some wrestling thrown Read More...

Thanks for having me at Fresh Fiction! In my latest release, SOME LIKE IT SIZZLING, the heroine Jenna has been hit by a string of bad luck. Really bad luck! She's been left nearly penniless and will do almost anything to get back on her feet - including selling all her designer clothes and working as a process server (just to name a Read More...
13 - 24 of 3080 ( prev | more Fresh Fiction Blog )