Fresh Fiction Blog
Get to Know Your Favorite Authors

Writes: I write sexy, trope-driven contemporary romance with realistic character development, humor, and emotion. My current release, A PRINCESS FOR A BRIDE, is out on February 8 and is a fun princess/arranged-marriage story. About: Noelle handwrote her first romance novel in a spiral-bound notebook when she was twelve, and she hasn't stopped writing since Read More...

The main characters in my new young adult romance, ANY BOY BUT YOU, hate each other in real life, but fall in love accidentally and anonymously while playing an augmented reality game on their phones. Some of my favorite scenes to work on in ABbY were the ones were either Elena or Oliver Read More...

"Sit with me, Lil." Brodie Yates' order didn't come with an alternative. Bittersweet memories rose from the ashes. She'd wished to hear those words about a thousand times. Deep in her heart, an ache throbbed. "You paid for the steak, not idle conversation." Her statement came hard and brittle as she faced him, trying to forget the man in front of her and that he'd known Read More...

It's a standing joke in my family that when luck was given out I was at the back of the queue. I never win anything, not raffles, not games of Bingo, not so much as a plastic comb from a Christmas cracker. Lottery tickets are wasted on me, and I steer well clear of gambling because I'd be broke in no time. Not so the heroine of my novella, The Prize Read More...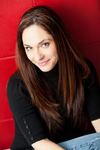 Hi everyone! I write bold, sexy romance with just a dash of sweet, and I'm thrilled to be talking about my brand-new release, CROSSING HEARTS, with you! It's hitting e-readers on February 7th, and I can't wait for everyone to be able to read Hunter and Emerson's story. As for me, when I'm not as Read More...

In ZERO TO SIXTY, bad boy mechanic Sam Hamilton is gruff, huge, and tattooed. He's menacing even when not trying to be. So what makes him a hero? A need to defend the innocent. Sam won't stand for children, women, or pets to be abused. And he's part of an amateur effort to rescue stray dogs Read More...

As part of the band Shaughnessy, Matt Reed and the band have toured all over the world. Now that the band is on hiatus and relaxing, I imagine they're thinking about some of the greatest places they played here in the U.S. And when they think about these spots, it's not just about the acoustics, it's about the total experience and the surroundings. So here's the top five concert venues Read More...
BE MINE IN GOOD HOPE, book 3 in the Good Hope series, brings Marigold Bloom, the youngest of the four Bloom sisters, back to her home town. The first two books in the series, CHRISTMAS IN GOOD HOPE and Read More...

"A clever murder mystery with plenty of southern charm" Charlie Harris and his cat Diesel are about fed up with the new head of the library. Oscar Reilly acts like he's on a mission to make enemies. That creates a long list of suspects when Oscar turns up dead. When Charlie moves into the office, to fill in temporarily, he finds something that could make him the killer's next target. NO CATS ALLOWED Read More...

Being an author means making things up: what irritates a character or brings her joy; how a murder is carried out; and even something as basic as a pen name (my real name is Angela M. Sanders). For BLOWN AWAY, I invented a whole town. And it was great! BLOWN AWAY features Strings Attached kite Read More...

Finding the right match for the hero and heroine is one of the toughest and most exciting parts of writing a novel. The hero of INTO THE FIRESTORM is Luke Brodie, one of my strongest, toughest, sexiest heroes. Luke, a former special forces soldier, is a bounty hunter who works at Brodie Operations Security Services, BOSS, Inc., in Seattle. A fat $600,000 is the Read More...

From as far back as I can remember, reading in my youth or reading books today, I've always loved stories about the supernatural and magical worlds. Alice in Wonderland, by Lewis Carroll made me love unique and mischievous characters. After reading The Lion, the Witch and the Wardrobe by C.S. Lewis, I became fascinated with portals leading to other worlds. It was stories like these that inspired the Mystik Read More...
13 - 24 of 4687 ( prev | more Fresh Fiction Blog )