Fresh Fiction Blog
Readers and Authors Talk...

I've spent years enjoying every and any chance to speak at schools, focusing on the importance of story as a way to motivate literacy. My points to students are simple. One, great stories are like great songs; great stories and great songs grab our emotions. Two, we love to mess with other people through their emotions. Three, reading and writing is a delivery system for story. Conclusion? Use this amazing delivery system to enjoy Read More...

Callie Hutton's historical romance AN ANGEL IN THE MAIL is available at a discounted price for a limited time! The book is on sale for $.99 through Friday, and it will be raised to $1.99 on Saturday and Sunday. And if you miss the Read More...

I'm just learning the ropes, so bare with me since I'm new to blogging and a debut author. My first thriller, SECRETARIAT REBORN, came out last Oct. My first fantasy, FLIGHT OF THE GOLDEN HARPY, was released in June, and my second thriller, SHARK Read More...

The perfect love story in a Barnes and Noble? That's what happened to me and it's my love story. It's also a story heavily on my mind as book 4 NO IN BETWEEN is released today, since the love of my life helped inspire me to write the Inside Out series, which is now in development for cable Read More...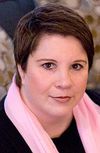 Hello, Fresh Fiction Readers! It's a pleasure to be here. I thought I'd tell you a little about my erotic romance, HIS EVERY NEED. It's the first book in the Beauty and the Brit series. As a girl, I loved fairy tales, especially Beauty and the Beast. There was something so redeeming about that story and the transformative Read More...

One of the most common questions asked of a writer, and one almost guaranteed to trigger that deer in the headlights look, is where she gets her ideas from. Some authors can give specific answers to that question. "I was watching a disaster movie and thought, what if those two were trapped, thinking they'd die and had sex without ever knowing each other's names and she got pregnant." Others use humor to deflect Read More...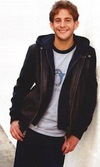 Adi Alsaid, author of the new contemporary YA novel LET'S GET LOST is touring the web with "Seize the Tuesday" posts to celebrate the publication of his novel. Each piece will focus on a different, fun example of how Adi was able to "Seize the Tuesday" in his own life and how that can Read More...

As a mom, my life is ruled by lists. For me, there's no other way. I'm trying to remember when my little list habit had its genesis. I believe it was back when I forgot a minor deadline, a doctor appointment, and a present for a birthday party…all in the same week. I've learned a lot about lists along the way. Here are five things I've learned about lists for Read More...

I don't remember my first time in the ocean, but I do remember the last time. It was just over a week ago during a weekend getaway with my hubby. You know how when you're young, you're gung-ho to race into the water? Who cares how cold it is? Yeah, that wasn't me this time. I had to get acclimated to the chilly temperature before I moved anywhere. After my Read More...
From the moment I began writing the Southern Sewing Circle Mysteries for Berkley Prime Crime in 2009, Tori Sinclair, Rose Winters, Margaret Louise Davis, Leona Elkin, and the rest of the gang became my friends. They made me laugh, they made me cry, and they made me feel like I was one of them. When I was between books, they still popped in for a visit once in a while, whispering story ideas Read More...

I have a standing ban on my books with my Mom. Why? My mom is a devout Christian and while I still consider myself a person of faith, I know that the things I write about and that she's not cool with. Also, dude… She's my mom. She'd wash my mouth out with soap at most of my books and well, lets face it, she'd seriously consider scrubbing my brain as Read More...

I was about 10 years old when I first plotted my sister's death. She had eaten the tips of my chocolate bunny ears following the Easter Bunny's visit and I was enraged. I was beyond consolation. I needed was revenge. And so, I lay in my bed and plotted out how I would destroy her. If memory serves, it was brilliant. So brilliant, in fact, I told my sister all about it the Read More...
13 - 24 of 2743 ( prev | more Breaking News )