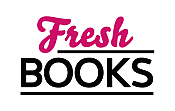 April showers = Book Reading time!
Readers and Authors Talk...
Blogging Soon:
Cindi Madsen
Jade Lee
Nina Croft

Fresh Fiction Blog
Readers and Authors Talk...

Lucky Charms? No. I'm not talking about the cereal, although they are magically delicious. Sugary oats and colorful marshmallows... Num! Sorry, I'm easily distracted by yummy things. I'm talking lucky charms, talisman, totem or symbols. However you wish to classify those things we hold dear. Symbols for love. Symbols for protection. Symbols for luck. We are surrounded by symbols every day, in our relationships, even in our landscapes. We can Read More...

I don't trust Happy Heroes. They have nowhere to go but down - and guess who is along for the ride? You. Nope, no Heroes brimming with positivity for me, thanks. I'll keep my broody, slightly introverted thinkers, if you don't mind. As an author, I have the most fun dissecting those men and figuring out what makes them tick. Very seldom do I have them completely understood when I start writing, so Read More...

The question I get most often when folks see that like the heroine in my mysteries, I was once a reporter, is "are the stories Nichelle covers in the books based on real life?" Yes and no. I covered murders, fires, child abuse, a serial rapist, and tragedies of every shape and color in the seven years I spent as a full-time journalist before I left the newsroom for full-time motherhood. So far Read More...

It can't be denied that men who are athletes, in such good shape, surrounded by all of that testosterone, appeal to women. Rough good looks, six-pack abs and bad boy reputations seem to have a universal appeal. So it only follows that readers are going to love sports-themed romance, especially when you add in the magic of an author's voice, be it humor, suspense, or small town charm! Anyone who reads Read More...
On April 14, Carina Press is publishing six brand-new sports romances. Today Rebecca Crowley is here to tell us about her tennis novel, LOVE IN STRAIGHT SETS. I've always been a sucker for the underdog. From cursed losing streaks to teams coming back after bankruptcy to players who are too young or too old, I Read More...

On April 14, Carina Press is publishing six brand-new sports romances. Today we're featuring, THE ACE, by Rhonda Shaw, and talking about what is the most exciting play in baseball. What is the most exciting play in baseball? A walk-off, which snatches a last minute win from the jaws of defeat? The sky-reaching, glorious grand slam home run that Read More...

I think the wait for ONE BITE PER NIGHT has been even more nail-bitingly tense than it was for my debut novel, BITE ME, YOUR GRACE. Though the pub date for my debut novel was a long 18 months after I signed the contract, everything in preparation for turning a humble word document into Read More...

Pop quiz: Do authors really imagine complex characters from the ground up, with mysterious backstories and intricately detailed biographies? Or do they just make everything up as they go along? (Or do they create thinly-veiled versions of their friends and family, and torture them vicariously on the page?) The truth is probably somewhere in the middle. Every writer has a different method for creating characters, but mine is fairly straightforward: I create characters the Read More...

I know. You're thinking mud wrestling. Or Spring Break. But believe it or not, these are fighting words. That's right—sporting terms. Welcome to the world of MMA. When I told my friends about my concept for a sports romance series, they tried to take my glass of wine away. Mixed martial what? They had no idea what I was talking about, nor why I was so excited about writing a Read More...

Recently, we were at the house of a friend of a friend. Beautiful building, gorgeous gardens, even a stream running through the bottom of the garden. Inside, they had lovely furniture and interesting stuff in their bookcases, on their shelves and hanging on their walls. But their décor was all white. And I do mean all white. Walls, carpets, sofas, lamps, curtains. Every main room and bedroom was white. White on white. Read More...

My Muse and Me There are some authors who claim not to have a muse, and I believe them. After all, one should know if one has a muse or not. I do have a muse, and it's a good thing as she is frequently smarter than I am and knows things I don't. The downside comes when she gets bored. That usually occurs when I'm doing something that she claims "is Read More...

On April 14, Carina Press is publishing six brand-new sports romances. Today Allison Parr is here to tell us about her football novel, Imaginary Lines. It was a TV show that did me in. The heroine wouldn't stop mooning over the hero, who never gave her the time of day. For God's sake, I wanted to shout, get over him. Figure out your own life Read More...
13 - 24 of 2532 ( prev | more Breaking News )