Fresh Fiction Blog
Readers and Authors Talk...

I was at my day job the other week and got talking to someone about dreams. And goals. He asked me what I did outside my day job and when I told him I was a romance author he quickly started asking me questions—how long had I been writing? Was it hard to get published? How did it feel now I was published? This gentleman was now retired but had worked in customer service Read More...

I am really excited about what's coming up next for me! After so many years writing fantasy, I needed a bit of a departure, and I've been really keen on the Dystopian scene, so that's where I decided to depart to. My next series is a YA/NA Dystopian trilogy titled The Breeder Cycle, and book one, BREEDER, comes out later this year. It was a bit of a challenge Read More...

Welcome to the Belonging 'Verse re-release blog tour with Aleksandr Voinov and Rachel Haimowitz! We're very excited to be bringing you edited second editions of our Belonging stories, Read More...

Good afternoon, everyone. I'm so happy to be here with my first guest post for Fresh Fiction. My latest novel, THE DUPLICITOUS DEBUTANTE, was released on September 1. This is the sixth book in a nine-book series about a large New York family. Each book can be read as a stand-alone, but by reading all of the books, readers can Read More...

I recently joined a new group of historical romance authors. Our intention in forming the group was to raise awareness of historical romance books. Too many readers pass us by because they believe 'historical' romance is too bland, too filled with boring historical facts, and too 'old.' Like a lot of other—especially girls—students, I loathed history class in school. All those boring, boring stories of wars, battles, political intrigue, and memorization of dates Read More...
Last night, ten readers gathered at the Stonebriar Centre Barnes & Noble cafe for the September meeting of Fresh Fiction's Frisco Book Club. We prepared to welcome fall and kiss summer good-bye during our ice-breaker game, in which readers were asked to share our names, current reads, and where we wished we'd gone on vacation this summer. Even with our lattes Read More...
COURSE OF ACTION: THE RESCUE, continues Merline Lovelace and my own 3-book series with the release of Book 2 of 3. These are stories of six high school football heroes and best friends who, after graduation, joined the military. Each of them ended up in black ops in their different branches of service. Harlequin Read More...

Men are Direct... There. You have the answer on how to understand the male point of view. Thank you for listening. Oh, you want further details of how men view life? Some insight from their point of view? Okay, sure. Here are some nuggets: Primal… When it comes to a female in a man's life, he's constantly in threat-assessment mode. When a woman simply wants a hug when Read More...

Out of all the places in the world to travel, Belgium had never come to mind. Not for any particular reason, but I thought there were far more interesting places to visit like Scotland, England, Ireland, and perhaps France and Italy. Frankly, Belgium was never on my radar as a must-see. So when my sister asked me to tag along with her on a business trip for my birthday, I thought what could be Read More...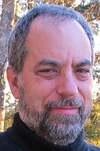 I've watched her shoot dozens of times. I still don't know how she does it." Bill blinked at that. He was amazed by the shot. But the man sitting beside him was the senior Delta Force operator on the planet, and even he couldn't unravel the technique. "It's pure instinct. That's the only possible explanation." Michael looked over at him Read More...

You know how to relate to people when you know where you stand with them, when you know of their agendas toward you and their attitudes, when you know what motivates them in their interaction with you. Understanding those aspects affects your approach to the relationship. When there's a lack of clarity regarding those aspects, you're left in a more vulnerable position. In AS Read More...

One of the immutable truths of romance fiction is this -- men in uniform are undeniably sexy. Doesn't matter if the man is a soldier, a sailor, a cop, or a fireman. The uniform is like a catnip to many women, myself included. Especially a fireman's uniform. Be it the navy blue T-shirts, the beige turnouts, or the dress uniform -- all are hot in novels and in real life. I'll be the Read More...
13 - 24 of 2782 ( prev | more Breaking News )