Fresh Fiction Blog
Get to Know Your Favorite Authors

I didn't grow up wanting to be a writer, but I've always been a daydreamer. While the world churned on around me, I would be building characters, worlds and scenarios in my head. Of course, as a child I would always be the strong heroine, fighting to save the day with an equally strong hero modeled after the hunk of the day. Adulthood opened a door in my mind vault of stories and Read More...

I feel there's a temptress in every woman that fantasizes of doing a striptease for her man. Do you dare to set that temptress free or does the thought alone give you the jitters? Maybe these tips will help you to step over that threshold. A striptease takes some preparation. It speaks for itself that clothes are important. You need layers you can strip off, and of course you tease as you do so Read More...

What makes a compelling hero, someone who's not just drool-worthy because of his killer smile and his bulging biceps, but a man who really deserves a strong heroine? For me, that answer can usually be summed up in what the hero is willing to sacrifice for others. And Cole Walker, the hero of my upcoming Harlequin Intrigue book, POLICE PROTECTOR, is the ultimate Read More...

I became hooked on Stephen King when I was thirteen. I have no idea how I came to pick up his book, PET SEMETARY at that age (I remember the book itself was beat up and dog-eared and very worse for wear), but I do remember reading the first page and knowing straight away my reading world had changed. Up until that point, I was Read More...

Hi! I'm Donna Michaels and I'm excited to chat with you today about heroes. I like mine like I like my romances—hot and humorous. lol All the better if the hero possesses that alpha stubbornness, too. I think that's why I'm drawn to Jensen Ackles' character Dean Winchester on the hit TV series, Supernatural. Do you watch the show Read More...

People often ask what my writing day is like.  Since I'm a workaholic, most of my writing days are long and mentally tiring.  I thought it might be fun to tell you what my perfect day would be.  Aside from a trip to Paris, Rome, or some other exotic location, I had a perfect day last week.  I did some book promo for the first book in my Texas Trilogy, Read More...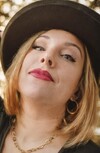 Today's Boas & Tiaras fun facts will help you get to know our keynote author Julie Ann Walker's New York Times bestselling Black Knights Inc. series! You can meet the fabulous Julie and 13 more authors when you join us for tea at the Adolphus Read More...

I looked down at my drink as I tried to figure out a nice way of phrasing my next question. "When you say they're possessive…?" I couldn't figure out a way to finish, but both women seemed to know where I was going with that statement. "Possessive as in protective," Cara clarified, slowly circling her pint glass on the glossy wood table. "Bridgewater men put their Read More...

THE TROUSER GAME is a brand new historical erotic romance by Genella DeGrey available from the 6th June from Totally Bound Publishing, Amazon and other online retailers. Read on for an exclusive excerpt of The Trouser Game… St. Helens, England, Summer 1895 "Aren't you going to welcome me home, Miles?" Jillian Kelley, having just Read More...

"Where do you get your ideas from?" It's one of the more common reader questions I receive. The truth is, it varies. The spark of an idea usually begins with something small (and sometimes completely unrelated). The idea for the Lucie Rizzo Mystery series started with my much-loved dog, Buddy. He's a Wheaten Terrier who is affectionately known in my house as Read More...

Hello, Fresh Fiction readers! I'm honored to join you to talk about the inspiration behind my debut novel, THE FIRST WORD. So far, I'm not one of those authors who can pinpoint one definitive moment when inspiration struck and I was hit with the premise for a book. One day, maybe for my twenty-fifth novel, I'll be sitting at a rickety Read More...

I was born in the Middle East and lived there the first thirteen years of my life. The people of Iran, where I grew up, value family and friends above most things. I have learned that nothing is as important as relationships, both Divine and human: not writing, not succeeding, not finishing my to-do list, not even reading my favorite books. After Jesus, people come first. Love is more important than accomplishments or pastimes Read More...
13 - 24 of 4876 ( prev | more Breaking News )