Fresh Fiction Blog
Get to Know Your Favorite Authors
I once accidentally smuggled a weapon into a prison. It was a metal hair stick that might as well have been a shiv. I'm not sure that every single item's barcode beeps at the supermarket self-serve before hitting the bag. Sometimes I fail to indicate when I change lanes. And in my day job I'm often called on to write persuasive copy. But I'm no con artist. So how did Read More...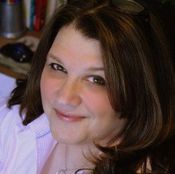 The alpha hero is a mainstay of romance, and whether he be a duke, a quarterback or a shapeshifter, we see the alpha as strong, aggressive and often arrogant in his manner and bearing. Honestly, who hasn't had a serious crush on a big strong alpha at one time or another. In YOU SEND ME, the second book in my Read More...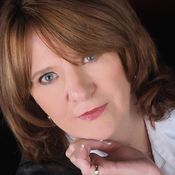 A warm, lazy summer's day. The scent of jasmine tickles your nose. A glass of sweet tea or lemonade, a front porch swing, and a good book. It's one of life's moments, isn't it? The question is this. Out of all the books on my shelf or in my e-reader, which should I read next? How do I choose just one? If you're like me, you've got a Read More...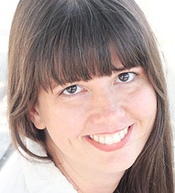 Hello Wonderful Readers, If you are familiar with any of my books, you likely know me as an author of historical romance novels set in Regency England. I absolutely love the period for its upper-class decadence, the covert sensuality that runs beneath all the stiff and proper manners, and the gritty London Underworld which stands in striking opposition to the glittering ballrooms of high society. Although I fully intend to write more stories set Read More...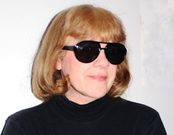 Jeff Resnick has a knack for getting into trouble. And sometimes he isn't the only one. And what is June without a wedding? As it happened, in DEAD IN RED, the second Jeff Resnick Mystery, Jeff's older half-brother, Dr. Richard Alpert, was about to get married to his long-time significant other, Brenda Stanley. It was to be a small wedding. Just Read More...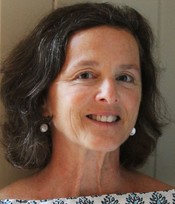 People often ask me where I get the ideas for my books. And I wish I had a response that involved dreams or visions or muses, but I don't. Because I write contemporary commercial fiction, set in Small Town, America, ideas come at me every day – and often in the most mundane ways. I read a newspaper article. I have a conversation with a friend or a stranger. I hear a song on the Read More...
"Uneasy lies the head that wears a crown." ― William Shakespeare, HENRY IV, Part 2 "Hail to the king, baby." – Ash, ARMY OF DARKNESS Royalty-themed romance is a fun fantasy, and not just limited to historicals. Reading a few books in the Royal Wedding Archives series, by various authors, I got to thinking about all the varieties of romances featuring royalty – contemporary, historical, and paranormal. Some stories have fairy Read More...
Since my new book, BEYOND CONTROL--Josh Cain and Victoria Bradford's story--is set in Texas, I thought it might be fun to talk about one of my favorite places. There is something special about Texas. My husband and I lived in Houston for a couple of months one summer and it was a wonderful experience, though at times it was sort of good Read More...
Today, I'm sitting down with the heroine of The Profiler series, Evelyn Baine, to find out more about how she balances her job with the FBI and the rest of her life: So, Evelyn, what exactly do you do for the FBI? "I'm a criminal investigative analyst – what you might call a profiler – for the Behavioral Analysis Unit. If you've got a crime where everything you've tried has Read More...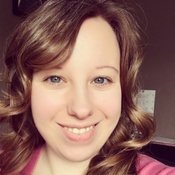 AUTHOR READER MATCH Writes: Hi! I write new adult romance that is totally nerdy and playful romcoms with a touch of heart. About: I'm a thirty-something newish author who loves all things pop culture. I'm a SAHM of three, book publicist on the side, and read way more than I should…I mean who else is gonna load the dishwasher, fold the mounds of clothes and Read More...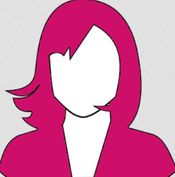 Anyone who is familiar with my books knows I love writing paranormal stories. I've written all kinds of shifters—lions and tigers and bears, oh my, and some dragons, too. But my Salvation Pack series is all about werewolves. What is it about wolf shifters that we all love so much? Whatever the mythology a writer chooses to use in Read More...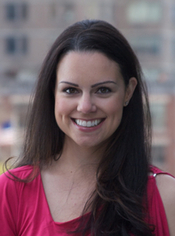 Instead of trying to find your perfect match in a dating app, we bring you the "Reader Match" where we introduce you to authors as a reader you may fall in love with. It's our great pleasure to present Lauren Layne. Writes: I write contemporary romance, and I generally classify them as romantic comedies as they're pretty heavy on the banter, and light on the angst, though I do love ripping Read More...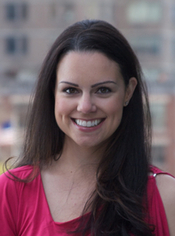 I was recently reviewing lists of potential interview questions for my upcoming blog tour for my debut, NO COWBOY REQUIRED, which released on May 14th (woohoo!). One of the questions was: what do you do when you get stuck writing? That got me thinking. I don't really have something I "do" when I get stuck, except, I guess, stop Read More...
In the nine months or so since I've become a published author, I've quickly narrowed down my favorite ways to connect with readers. By far, book clubs are at the top of the list. Truly, what could be more fun than sitting with a group and delving into a shared story? Book clubs are made up of enthusiastic readers who seem to have tons of questions. Many times, in visiting with these groups Read More...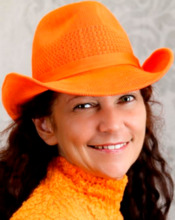 Do you remember the old television show, "Quantum Leap"? Sam would leap into other people's bodies in history, and Al was able to help him figure how to fix things with his not so trusty computer, Ziggy. I loved that show! But what bothered me was that Sam never had control over where he went, and Al was only a holographic image. So when I Read More...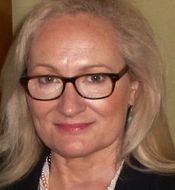 I understand the Fresh Fiction readers love lists. Well, have I got a list for you! All of my books in the same Boston paranormal world. STRANGE NEIGHBORS THE WEREWOLF UPSTAIRS THE VAMPIRE NEXT DOOR Read More...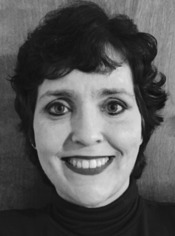 I am so excited to be given this opportunity. Swoon Worthy and Alpha Male are two phrases that are guaranteed to bring giddiness to romance readers, and a frenzy of one-clicks on the eBook sites. For an author in the genre, we must give our Alphas the traits that will require a fainting couch and a cold shower. Here are a few of mine. A strong heroine. I love to Read More...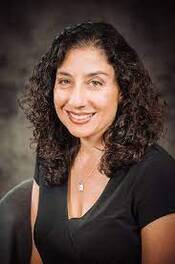 Thank you for joining me today! I also want to thank Fresh Fiction for inviting me to be on their blog. I'm excited talk about the release of HOW TO TEMPT AN EARL, the first book in my Raven Club series. Who doesn't love an accidental marriage theme in a romance? I know I do and that's what I chose to write Read More...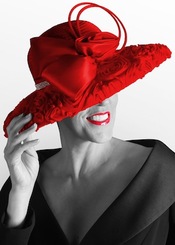 My newest erotic romance—LAYING PIPE—releases May 21st from Entangled Publishing. Because of that, I've got sex on the mind. Who am I kidding, I always have sex on my mind. That's because my writing celebrates women's sensuality, sexual exploration and, of course, true love. It's all in good—if not clean—fun, and my smutty stories can take it Read More...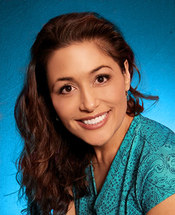 Welcome Home Katie Gallagher, by Seana Kelly: This is one of those books that will make you smile long after you've finished reading it. Katie Gallagher is a woman who's determined to leave her bad ex behind and start fresh in the small town where she grew up. She doesn't expect to run into Aiden Cavanaugh, the boy from her Read More...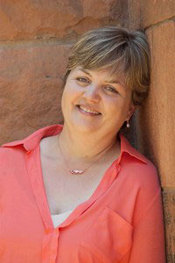 When I initially began writing SPIES, LIES, AND ALLIES, I intended for it to be another YA rom-com like my previous books, with a fun cast of characters and romance. It checks those boxes, but this novel also ended up being a love story about dads and daughters. I say "ended up" like the book just happened somehow, but the truth is I wrote Read More...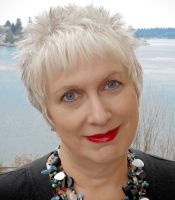 The beach is my happy place. What's not to like about the beauty and peace of a lovely beach? For me, visiting the beach is a real memory fest. I grew up playing on one, have always lived around water. Before I was even born (and let me tell you, that was a loooong time ago), my parents invested in land on a small island across from Seattle. Before I came along, the gang Read More...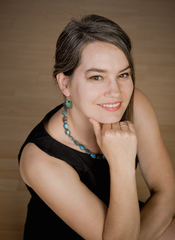 If you're thinking about packing your bags and heading to Dominion City (via the True Born Trilogy) there are a few things that I, as the author, think you should know in advance. To begin your armchair excursion into the dark heart of this dystopian sci-fi/fantasy (you do like Dystopian sci-fi fantasy, don't you?) I've put together a few Read More...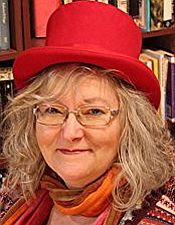 Five romantic settings from VANQUISHING THE VISCOUNT that you can see for yourself. The heroine of this book, Emma, lives in a crumbling Elizabethan manor house, which is too expensive to maintain. This is where James, Viscount Tidworth, falls ill and is nursed by Emma. She risks her reputation to help him, but he shows no sign of recalling the incident Read More...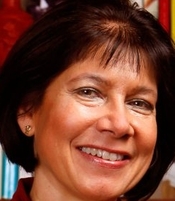 Fresh Fiction's Miranda Owen recently sat down with Historical Romance superstar, Stephanie Laurens, to discuss the first book in her Cavanaugh series. They talk finding the right balance of mystery, romance, and action; creating a great heroine; and what she's planning for the series in the future. Miranda Owen: Even Read More...
13 - 37 of 5269 ( prev | more Fresh Fiction Blog )