Fresh Fiction Blog
Get to Know Your Favorite Authors

The fourth Shaughnessy brother will meet his match in December! New York Times and USA Today bestselling author Samantha Chase crafts a tender, hopeful family-centered romance. Riley Shaughnessy has always wanted to go big. Making a name for himself as a musician hasn't been easy, but it's all he's ever dreamed of. Surrounded by beautiful women, he's never at a loss for companionship Read More...

STEEPLEJACK: hybridity or when the books you thought you were writing turns into something else. I had ideas for two books. One was a faintly Dickensian murder mystery which centered on one of the boys who worked to maintain the tall factory chimneys and other high places in a Victorian city. It came to me as an image inspired by spotting one of those chimneys Read More...

What is your name? Do you have a nickname? Zeke Driscoll. The only other name I respond to is Master or Sir. Where were you born? Where have you lived since then? Where do you call home? Originally Iím from Virginia. I attended the Culinary Institute at Hyde Park in New York. Then I went on to having my own cooking show on the Food Network in Read More...
Research! For research purposes, I type ďbest fuel to use in an improvised explosiveĒ into the browser search bar. Two hours later, Iíve read so, so many interesting things, but I still havenít written the scene with the homemade bomb in it. Promo. Sigh. I start down the slippery social-media slope with the best intentions of spending five minutes (max!) updating Read More...

Hi, all, Jennifer here. Some of you may (or may not) know that a majority of the books that I've written usually take place in some sort of small New Jersey shore town. Why? Well, most likely because I live in a small NJ shore town and I know it like the back of my hand. However, I also like to write about it, because there are so many bad ways NJ Read More...

While touring the Acropolis Museum in Greece, I stumbled upon a stone relic that caused me to smile, as though Iíd just learned a powerful secret. The English translation said simply: thesaurus, a treasure box. The meaning that fueled my interest is the idea of a storehouse or a treasury. The ancient Greeks used a thesaurus to store treasures, and for writers, our words are our treasures. Since grade school, weíve used a Read More...

I had so much fun with Alex and Sydney in BAND OF BACHELORS: ALEX, which comes out today in all formats. Iíve never written a heroine who is 4Ē taller than the hero, with thighs stronger than Amazon tree trunks and who can jump like a gazelle. And she wears a bathing suit so tiny, you wanna watch the game for a clothing malfunction Read More...

Mitch Mitchell needs a vacation, and he is determined to make the most of his trip to the Mediterranean island of Gozo. Death never takes a break however, and at the behest of fellow doctor Bob Southern, Mitch soon finds himself investigating the demise of a young, gay lance corporal. The police have ruled it a suicide, but the young man's boyfriend claims it was murder. Suspecting an official cover-up of a queer Read More...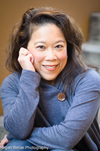 Anyone who knows me knows just how much I adores me some dark chocolate. The 72% variety that pairs wonderfully with a cup of coffee, a glass of red wine, or a flute of champagne. Frankly, itís kinda like the perfect food! And while Iíd like to claim it as my secret indulgence, in truth it really isnít. For one thing, itís not a secret. Secondly, itís not an indulgence Read More...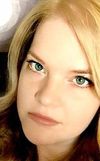 The older I get, the more Iím against the concept of Ďguiltyí pleasures. You want that cupcake, go for it! You want to put off the laundry and binge-watch every season of a television show, have at it! You want to crank that pop song and sing loud and proud in traffic, you belt that song, baby! Even in the bedroom, as long as itís between two consenting adults, and hurts no Read More...

Many people have asked me what my inspiration was for writing BURNOUT. Answering that question is a piece-a-cake. Iíve been a federal agent for over two decades, so the suspense part of the story flowed naturally from my brain to my fingers, and from there, to my keyboard. That, and Iíve always enjoyed the underlying crime that has to be solved Read More...

Cozy and traditional mysteries usually take place in small towns with quirky characters and bakeries, and kittens and puppies. The Museum Mysteries arenít quite like that. Well, there are quirky characters and some good food, but the books are set in Philadelphia, which is definitely a cityóin fact, in 2014 it was the fifth largest city in population in the country. Cozies usually Read More...
13 - 24 of 4314 ( prev | more Fresh Fiction Blog )