Fresh Fiction Blog
Get to Know Your Favorite Authors

I get asked why I write all my books about Montana. There are a number of reasons, so I have to break it down for you. I lived there for five years. Writing about a place I've been, but especially lived, brings it all back. No, I didn't live there in 1885, but you get the idea. Here's a secret that Montanans know and I'm Read More...
Angie, what's it like writing with a co-author? Is it seriously like the best thing ever? It is seriously the best thing ever, yes! I love that we've decided to work together writing romance. I've said it before and I Read More...

All I need to be happy is a comfy spot to curl up with a warm blanket and a great romance novel. Where the only sound is the tapping of rain on the roof, a steaming mug of tea is within reach, next to a box of truffles that is always full – kind of like Mary Poppin's bag. I have too many kids for this scenario to happen without magic, so I'm going Read More...

Character Interview (Perspective): Meet park ranger and woodworker, Derek Poole from PURSUING THE BEAR "Sure!" Oh crap, that was too eager. Bria lowered her voice and tried again. "I mean, sure, if you're already heading that way. Don't go out of your way on my account, though. I have this." She held up the compass. "And you know how to Read More...

Their bond is heaven on earth...but it could tear their pack apart. Ethan Jager is forced to hide behind a false identity as his pack mates suffer under Michael Tanner's rule. It's not his choice; he was born broken, without the primitive urge to breed driving him to pick a mate. While his wolf sleeps, his heart has chosen for him: Noah, widower and fellow pack dominant. Everything Read More...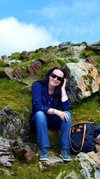 I can't believe it's two years ago this month that I clicked to 'publish' the pre-order for my very first Indie book. And today is publication day of CAPTURING CALEB (Knight Security 3) my 21st Indie book, and also my 220th book. It's been a wild roller-coaster Read More...

"Variety's the very spice of life, that gives it all its flavour." William Cowper. Recently I read a post about readers liking their heroines to be strong and decisive and this got me thinking about the heroines I write. I spend a lot of time in creating my characters and ensure they are unique and special in their own right. They all look different, have particular personalities but they're not all strong or Read More...

Julie Anne Long's latest novel WILD AT WHISKEY CREEK releases today. To make the characters feel real, Long spent time curating the perfect playlist to inspire her writing. She stopped by Fresh Fiction to share her secrets. Long, Long Time — Linda Ronstadt We first meet Glory at an open Mic night in HOT IN HELLCAT CANYON, and this is the song she riveted the audience with...and walked out in Read More...

Hello, I'm thrilled to be here on Fresh Fiction and to talk to you about two of my favorite subjects: Cowboy Heroes, and Military Heroes. I write hot, humorous, heartwarming, contemporary romances, and nine times out of ten my hero is either a cowboy or military hero…or both. When I'm asked which is my favorite to write I always answer with both. It's way too hard to choose one over the Read More...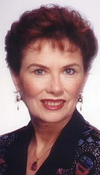 What would you do if you were being stalked? Those who have had it happen (and I have), realize the terror of feeling like a hunted quarry and it's only a matter of time until the man hurts you. It is a paralyzing and helpless feeling because more law enforcement won't believe the woman in the first place. I wanted to address stalking of women by a man in this book because it Read More...

Hi, I'm Mia Hopkins and I write supersexy cowboy romance. My newest release, COWBOY RISING, is about an introverted cowboy who butts heads with the feisty newspaper reporter who's writing a story about his family's ranch. On the surface, Daniel and Georgia have little in common. He's a conservative country boy with deep roots, she's a liberal city girl with Read More...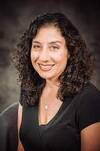 Hello Fresh Fiction! Thank you for inviting me to celebrate my newest release, REAL EARLS BREAK THE RULE. It's the second book in my Infamous Somertons series about the three daughters of an infamous art forger. I'm often asked where I get the ideas for my historical romances. I love writing Read More...
13 - 24 of 4594 ( prev | more Fresh Fiction Blog )