Fresh Fiction Blog
Get to Know Your Favorite Authors

Sharp carried a teapot in one hand and two mugs in the other. "You've had a tough night, so I'll ignore your smart-assery." Lance eased himself into the straight chair. "You know, most men would offer a friend a glass of whiskey after a traumatic event." Sharp poured green tea into two mugs and set one in front of Lance. "Alcohol is a depressant. That's the Read More...

Secret passages have always captivated me. Growing up, one of my best friends lived in a 125 year old farm house that had three secret passages. One was in an upstairs bedroom that lead into the below kitchen pantry closet, then there was a fake bookcase that was really a door revealing a cozy little TV room, and one passage I was never able to see because I'm pretty sure it lead outside through Read More...

I'm not a writer. Well, that's not exactly true, clearly, because here I've just written a book. I suppose what I'm trying to say is that I have trouble self-identifying as a writer after so many years in my current career...Classical Music Radio DJ. Huh? I used to say Classical Music Host, but no one got it. Then I said Classical Music Read More...

After publishing seven novels, you'd think my eighth release day, this time for VIOLET GRENADE, would go differently. I'm a seasoned vet, after all. I keep my expectations manageable, I drink my coffee black and get a damn fine massage and don't worry about Amazon rankings. And I do not—I repeat—I do not obsess about my reviews. Just Read More...

"How on earth do you come up with your stories?" That's the question I get asked more often than anything else. Actually, at one point in my career, I wasn't really sure how I did it, I just sat my butt down in front of the computer and the story seemed to flow…no, that's actually a big fat lie. The story only flows when the story knows where to go. But Read More...

NIGHTSHADE FOR WARNING is the second in the Enchanted Garden Mystery series featuring aromatherapist and perfumer Elliana Allbright. After divorcing her philandering husband, she opened her dream business, Scents & Nonsense, in her hometown of Poppyville, California. Her almost supernatural sense of smell combined with her ability to intuitively know what fragrances will help her Read More...

The other day my son was talking about all the things (for good or bad) you can learn to do or make online. "Careful that you don't end up on some government list," I joked until he looked meaningfully at me. Oh. Right. I cringe to think what someone would make of my searches through the years, which have included: The life of Blood Countess Read More...

Life is the one gift every human being has in common. It is the most sacred gift any of us will ever be given. And the most fragile. I wrote MURDER FOR EMILY'S SAKE because I wanted to entertain and engage readers in a way that celebrates the sanctity of life in all its various stages—the unborn, the newly born, children, teens, and Read More...

Long before I wrote romance or even read romance, I watched romance. This early introduction was courtesy of my mother. She loved Jane Austen like a mosquito loves blood. Okay, not the best simile, but you get my point. She watched Pride and Prejudice on the regular, the original BBC unabridged version starring Colin Firth. Remember the part when Colin, i.e. Mr. Darcy, plunges into the lake and walks back Read More...

Two days later, Claire Miller pulled into the long driveway that led to the Walker family ranch and sighed. She was home, back in Colorado on her old stomping grounds, and it hurt just as much as she thought it would. Seven years evaporated like they'd never existed. Everything at the ranch looked exactly the way it had the day she'd left town, but she knew one major difference waited Read More...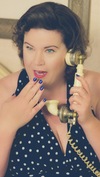 Now you may be wondering what does a bad boy have to do with my latest release? Absolutely nothing—but Marine wolves can have a bad boy vibe and I really do love a good bad boy in my books, my movies, and the shows I like to watch on television. Let's have some fun! I'll show you my favs, then you tell me yours! Dean Winchester (Supernatural) For Read More...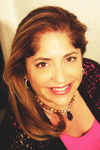 Top Five Reasons Readers Will Swoon for Nick Frasier He's drop-dead gorgeous! In a tall, ripped, blond hair, blue-eyed way. He has the scruffy 5 o'clock shadow and tousled hair thing going and would look great wearing a sandwich board! Nick's an ex-professional quarterback turned NFL head coach who's very passionate about his job. He Read More...
13 - 24 of 4837 ( prev | more Fresh Fiction Blog )