Fresh Fiction Blog
Get to Know Your Favorite Authors

Dr. Piper is a chocoholic naturopathic doctor who solves health problems and murder as she moonlights as a PI in the Health Nut Mystery series. She routinely obsesses about two things: her hot cowboy boyfriend and dark chocolate! They say 'write what you know' so writing about a chocoholic is easy because I love chocolate too! Here are Dr. Piper's top 5 favorite chocolate desserts: 1. Dark chocolate covered almonds – Dr. Piper Read More...

I'm not a sporty person but I pay attention to the bigger contests—living in Chicago, we mostly pay attention to the Stanley Cup—but only in sports I don't mind watching. This is how I ended up watching some of the matches in the World Cup recently. Notice I didn't say "Women's World Cup." Do we have to call it the "Men's World Cup"? Me? I'm an out Read More...

Navy SEALs are highly trained to work in groups with precision, to plan and develop strategies, and to use their environment to adapt to the unexpected. They know that 99% of the time the mission will not come off as planned, but they expect this, and move on. Why would such a highly trained warrior have difficulty with their marriages at home? I've seen statistics that claim nearly 60% divorce rate among special forces Read More...

I tend to get bogged down in details. I've always been that way. I make lists. Lots and lots of lists. What's more, I actually refer to them throughout the day. And when the laser focus of my attention to the details becomes white-hot, the Holy Spirit does that thing He does and whispers in my ear. "Big picture, Sandie. Slow dow, take a breath, and look at the bigger picture." The Read More...

I love doing my blog. I have invited some of my fellow historic SMP writers for interviews. The response to my invite was encouraging. I also invite my Connecticut Chapter of Romance Writer's (CTRWA) of America writers. Without my CTRWA group, I wouldn't even be here. They are amazing. One of our writers won the Rita Award this year. We have quite a chapter in Connecticut. Hi, Writers— Square Read More...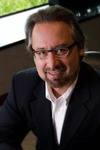 Our eyes met across a crowded room. Or was she standing on the platform as my train sped away? (Or was I on the platform and her train sped away?) Maybe it was her I saw on that late night stroll down the Champs d' Elysee. She was on the other side of the boulevard. But when I rushed to her side she had disappeared. (Mysteriously, of course.) Okay, maybe I have been reading too Read More...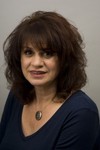 NEWPORT is a character- driven story of riddles, relationships, and redemption. Set in 1921 Newport, Rhode Island, it gathers together an ensemble of characters, places them in an opulent "summer cottage," and leaves them to untangle webs where resolution will either set them free or do them in. The plot incorporates elements of historical fiction, mystery, and romance. Several secrets the characters would Read More...

A writer who is serious about embarking upon a publishing career under-stands commitment is critical for success. Adhering to a schedule and making provisions to learn the craft and apply diligent work is essential. But what happens when determination, goal setting, isolation, and priori-ties are misconstrued? The writer's health, relationships, spirituality, and quality of writing suffers. The brutal outcome is commitment becomes an obsession and the writer races down a dead end Read More...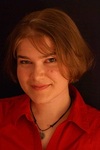 Are you a series purist? Do you hate picking up series in the middle and always make sure you're beginning a series from book one? Or do you just dive in wherever you happen to find yourself? Are you the kind of reader who hates to wait on cliff-hangers and will therefore only read series when all of the books are complete? Me, I love ongoing series. Especially the anticipation of hearing an Read More...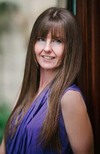 If I had to pick characters that have a lot of "me" in them, it would have to be Officer Landry Cooper and his mate Everly Danu from TO LOVE A WOLF, Book 4 of the SWAT series. It releases in 2016, so readers haven't gotten a chance to read Cooper and Everly's story yet, but take Read More...
Although we do film screenings in Dallas each week, the "American Ultra" was our first outing to Los Angeles for a premiere. Check out what Preston Barta reports from last night's premiere. Last night: walking the red carpet at the @AmericanUltra premiere. Read More...

Hello everyone! My name is Olivia Brynn. I write contemporary erotic romance. Today I'd like to share a little bit about my latest release AT EASE, which is an interracial new adult erotic novella. Here's a short little snippet: Even though he'd just eaten, he smoldered with hunger, as Jaycee licked the honey from the warm sopapillas from her Read More...
13 - 24 of 3642 ( prev | more Fresh Fiction Blog )