Fresh Fiction Blog
Get to Know Your Favorite Authors

I can be inspired by a myriad of little details. How my cat meows like something is out to get her, though we are the only ones in the apartment. How simple snippets of overheard conversation can be the base of a supporting or main character. But one of my favorite ways to find inspiration is watching TV or a movie, where I can discover a variety of perspectives from the comfort of my couch Read More...

Barclay Publicity's Summer eReader Giveaway! More than 20 authors are sharing their best and worst pick-up lines during this EPIC eReader Giveaway! Win dozens of prizes, including swag packs, print or eBooks, gift cards, tote, posters, themed prizes, etc...and of course, a grand prize of four (4) eReaders! Join the fun at the Summertime eReader Giveaway event page on Read More...

Things you wished you knew before you were published That the paranormal trend was going to last for a long, long time. As someone who writes contemporary fiction almost exclusively, I wish I could have given myself more awareness of how popular vampires and fairies and werewolves would become. Not so that I could have capitalized on it or so that it could go away (because wow, talk about an awesome genre Read More...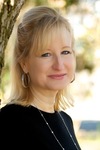 Perfect Nacho Bites, to enjoy alongside The Cowboy SEAL's Triplets! Ingredients - 2 bags of tortilla chips - 1 can (32-ounces) refried beans - 8 ounces sharp Cheddar cheese, grated - 8 ounces Monterey Jack cheese, grated - 1 jar of sliced jalapenos - cherry tomatoes, sliced thin - green onions, sliced thin - sour cream, to taste - salsa, to taste Instructions 1. Preheat oven Read More...

Hi, readers! I'm celebrating the debut of A RANCHER OF HER OWN, book 2 in the Hitching Post Hotel series. Getting involved in the three connected stories in the series has only reinforced why I enjoy writing and reading short contemporary romance. While this is my short list Read More...

Hey there! I am so excited to be celebrating my new release MK Meredith. This whole experience has been such a wonderful whirlwind of learning, making new friends, and meeting new amazing authors and readers. Writing romance surrounds me with never ending possibilities of happy ever afters—hard to come by sometimes in a world where every event good or bad is presented Read More...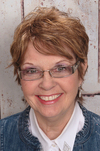 About DO NOT FORSAKE ME Fate brought them together. His past may tear them apart. Miranda Hayes' life was changed the day she faced down infamous gunslinger Jake Harkner…and walked away with his heart. Their fates have been intertwined ever since. Hunted by the law, fleeing across a savage land, their desperate love flourished despite countless sorrows. Now, twenty-six years Read More...

About THE FORBIDDEN BILLIONAIRE All of Jared Sinclair's wealth still can't ease the pain from his terrible childhood…or his guilt over a recent tragedy. Unable to forgive himself, the billionaire property investor buries his emotions, toughens his skin, and becomes a notorious womanizer, refusing to commit his heart to a woman when he's convinced she wants only his Read More...

Whether upstairs or downstairs, I sit in the same corner of the house with double French doors overlooking the water and a barrier island. Sometimes I meander out onto the porch to write as well (if the mosquitoes aren't biting too badly! LOL!) I find the peace of the ocean/sound/gulf very soothing. About Catherine Mann USA Read More...

First and foremost, to break into series romance, you need to read series romance. And I mean, a lot of series romance. Choose a line you love—or one you think you possibly could love—and collect as many recent titles as you can. When I first targeted series romance, I read over 300 series romances to learn all I could about the books I planned to write. I kept a file on each book Read More...

Most of us romance readers have an opinion or Mr. Darcy from Pride and Prejudice. And if you're anything like me, all I need it to picture Colin Firth playing that role in one of the many movie adaptions to get a little hot and bothered. But when I set out to write a Young Adult story, I wanted to switch up the gender roles. I created a female Mr. Darcy. Like Read More...

Jayne Castle sits down with Fresh Fiction Reviewer Samantha Randolph to talk about her newest release SIREN'S CALL, dust bunnies, and Samantha: Hello, Jayne! Welcome to Fresh Fiction! We are so excited to have you interview. In your new release, SIREN'S CALL, Ella encounters dust bunnies, adorable Read More...
13 - 24 of 3561 ( prev | more Fresh Fiction Blog )