Fresh Fiction Blog
Get to Know Your Favorite Authors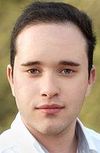 "The rifle was comfortable in his hands. Familiar. Less like a complex weapon than like an extension of his arms and eye, a part of him. It made him feel complete, filling the emptiness that lived inside of him." Hades is one of the four main characters in my YA thriller, Project Pandora. Unlike the other brainwashed teenagers in the Project, Hades is conscious during his kills. He doesn't hesitate to pull the trigger Read More...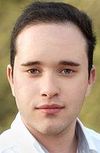 From the moment I learned to read, I was in love. Not necessarily with words, but with stories. I lived in the pages of the books that I read. I could be a thousand different versions of me all without leaving the comfort of my own bedroom. I was an addict from the very beginning. In fact, I once got in trouble for reading in class. Who gets in trouble for reading in class? If Read More...

What makes us as readers gravitate to a particular genre when we start reading? What makes one child fall in love with cowboys and Indians, and another devour every fantasy or science fiction novel she can get her hands on? Then some of us realize that not only do we love to read, we want to create Read More...
I'm so excited to share the gorgeous cover of my upcoming release SHINING THROUGH, the fifth and final book in my Red Hot Russians sports romance series. It's Dirty Dancing meets Olympic figure skating as Russian bad boy Daniil Andreev, and American ice princess Tabitha Turner try to keep their eyes on the Read More...

For about an hour, he chased the wolf through the underbrush of the misty forest, the birds diving for cover in the Douglas fir and western hemlocks as soon as they saw him coming. Vaughn wondered where the wolf was going. He'd been looping around as if trying to reach a location, but then moving in another direction, most likely fearing Vaughn would catch up to him. Then somewhere in the Read More...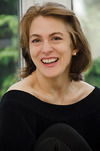 Have you ever had one of those: Everything-Goes-Wrong-Days? As in kids are late for school, you burned dinner, and the house is a wreck just as guests popped by for a visit? When this happens, I need something to just get by. Most likely it's a cup of tea, some chocolate…a piece of cake. And I don't need it because it's something nice, but unnecessary. It's because Read More...

I first fell in love with time-slip novels after reading Susan Meissner's THE SHAPE OF MERCY, quickly followed by Rachel Hauck's THE WEDDING DRESS. I felt I had discovered a whole new world—and I had. There's just something about a story with both a contemporary and historical timeline that I Read More...
August's Fresh Fiction Box Not to Miss is full of hot new books! All boxes included FUEL FOR FIRE by Julie Ann Walker, as well as a mix of romance, suspense, and women's fiction. Read More...

Win a copy of the latest Clock Shop Mystery! CHIME AND PUNISHMENT by Julianne Holmes Clock Shop Expert clockmaker Ruth Clagan has another murder on her Read More...

Set a course with Georgie! ON HER MAJESTY'S FRIGHTFULLY SECRET SERVICE by Rhys Bowen Royal Spyness Mystery #11 In the new Royal Spyness Mystery from Read More...

CLAIMING ALEXIS features Blake Anderson, who isn't thrilled he has to work with the younger, and (so he thinks) spoiled Alexis Grant. But as time goes on, the two find that they have much more in common than a desire to help others. Just when they are settling into life as a couple, the case they've been working on heats up and Alexis Read More...

There's a certain hero cocktail that hits all of my buttons. Big and gruff? Check. But a love on the inside. Also check. Scarred and messed up in so many ways? Check check check. And a loner. Yes. One hundred percent yes. I've got heroes who don't fit this mold, because life is made up of more than just loners and I like to think my books mirror life, but when I Read More...
13 - 24 of 4946 ( prev | more Fresh Fiction Blog )