Fresh Fiction Blog
Get to Know Your Favorite Authors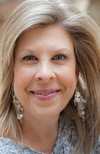 What are you passionate about? Perhaps you love to cook, sew or paint. Maybe you're passionate about your family. As an author, I'm passionate about what I do. Just ask anyone who has made the mistake of asking me about my writing. Passion is a boundless enthusiasm for something Enthusiasm for something drives us to want to know more about the object of our passion, whether it's a person, place Read More...

What is your favorite scene is from SEAL Wolf In Too Deep and why? I have lots of favorite scenes in every book because they have to be entertaining for me or I have to rewrite them until they are. I haven't written a story where a main character is turned in a while so I was having fun showing what would happen if the hero had to take control of a Read More...

Can't wait until April? We can't either because it's when Samantha Chase's new book releases! You can pre-order LOVE WALKS IN now, which we highly recommend, and as a treat--don't we all deserve one in February--here is an exclusive sneak peek! It took a full minute for Hugh to realize he was staring at nothing but Read More...

We all know about Colin Firth emerging from the lake. (Right???? If not, here's a little primer on "the scene that changed everything.") Mr. Darcy and his soggy shirt are the stars of what is probably the most popular Jane Austen adaptation out there, the 1995 miniseries that also starred Jennifer Ehle Read More...

Dear Readers, I'm so excited to be on Fresh Fiction today celebrating my new release, BORROWING TROUBLE. Brady Benson, BORROWING TROUBLE's hero, first appeared in the fourth book of my Nugget Romance series, STARTING Read More...
One of the first historical romance novels I ever read was LOVESONG by Valerie Sherwood, when I was about fifteen. There's an early scene featuring the heroine sneaking out of her London boarding school to meet up with her elusive beau at an 18th century gaming hell (spoiler alert: he's not the hero and this doesn't end well for Read More...

Christian romance writer Karen Kingsbury signed the deal of a lifetime with THE BIBLE star and producer Roma Downey. Kingsbury's popular 'The Baxters' series makes a perfect addition to the growing faith and family-based market hungry for stories that are both Read More...

I confess I have no answer to that. My debut novel was birthed from blood, pain, tears and tantrums. Don't get me wrong. It's all worth it. When you've done as much research as your weary brain can take; you've had the mother of ideas at 2 am in the morning (on more than one occasion) and you HAVE to get it down on your laptop; you've coped with the Read More...

As I grew up, my family had any number of cats. I also had a horse, as did one of my brothers. The occasional hamster came along, a few parakeets, even a couple of goats, but no dogs. Was that a deprived upbringing or what? When my daughter reached latchkey age, I saw an opportunity to remedy my doggy-deficit at last, for what kid can feel lonely at home with a dog on the Read More...

Once you go bitch, it's hard to go back. I knew that going into UNTIL I'M YOURS, the fourth installment of my Bennett series. Originally, the series was slated as two books, a love triangle story ending with one "angle" out in the cold. When my editor asked if I'd Read More...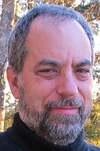 No, I didn't have Julie Andrews dancing in my head when I wrote that title…well, not much…okay, you caught me. I wanted her to be my mom when I first saw The Sound of Music all those years ago. One of the curious side effects of that feeling, is that I've tended to focus on finding my "favorite things" right through my adult life as well. I've often Read More...

When I first started writing, literary agents were an enigma to me--mystical creatures, who I imagined spent their days reading inspiring works, dining with editors in fancy New York restaurants, and jet-setting off to Hollywood to negotiate lucrative film deals for clients. And sure, some of that really does happen. But when I was fortunate enough to land one of those agents, I quickly came to realize that a typical day for a Read More...
13 - 24 of 4061 ( prev | more Fresh Fiction Blog )