Fresh Fiction Blog
Get to Know Your Favorite Authors

Well-written movies stir my creative juices. I envision sitting around a table with a team of creative writers to pen the best characters (and who'd play the roles), thrilling plot, distinct dialogue, amazing setting, powerful emotive conflict, intriguing symbolism, and everything else that makes a great movie. Then reality hovers over me, and I realize I probably won't be writing any award-winning movie scripts, but I can write the best romantic Read More...

I loved writing Sophie in BOUND TO THE BOUNTY HUNTER. How cool to be a female private investigator. It also got me thinking. When I was little I dreamed of being a flight attendant. I'd fly to glamorous places, eat exotic food and flit away the days at beaches with talc sand. A charming prince would whisk me back to his castle and I Read More...

We've all heard of these. Magic buttons, or at least spots that can lead to magic. And while they're a bit of a cliché, there's also some science behind them. Even better, for those of us who like to be amused, there's some side notes science forgot. And here they are. Ear nibbles. Shivery and delicious, right? But equally awesome are sweet nothings, such as Read More...
There are so many fun summer reads in the July Fresh Fiction Box Not to Miss, check them out! Read More...
Best First Book Forget Tomorrow by Pintip Dunn | Entangled | Science Fiction | Young Adult Contemporary Romance: Long Read More...

Howdy, Fresh Fiction fans! In my latest release, the friends-to-lovers erotic romance COWBOY PLAYER, Clark MacKinnon is a cattleman who's working hard to make his family's ranch a success. His childhood best friend Melody Santos has moved back to town. She needs a little money, so Clark hires her to help with the business. Problem? She's all grown up and he can't stop thinking about her. Sparks fly between Read More...

Beck Townsend, retired Marine Corps special operative, is co-owner of a historic building in downtown Tucson, Arizona. The building is two-story, with retail stores in the front of the first floor, the Red Eagle Group offices in the back on the first floor, and condos on the second floor. The building I referenced while I was writing was the real historic Hittinger Building. I haven't been inside the building, but I fell Read More...

Professor Trueblood watched from the door of Wesley Hall as they hurried down the concrete stairs. Once away from him, they walked slowly side by side. They walked through the warm night in silence. Then Melanie asked, "How's your nose?" "It'll live." He sniffed. "I think the bleeding's stopped." "I'm sorry I hurt you." "It's nothing." He looked at her. "Are Read More...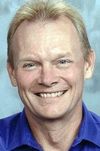 Can Supergirl kick Superman's butt? I say yes, and here's why: I live in a household of females. I believe God has done this to build my character, and not as a cruel joke. So I know firsthand the strength and battle prowess of women. Hence this post about My Favorite Female Superheroes of Pop Culture. Let's start with Supergirl. She was created in 1959 to be Superman's female Read More...

Writes: The Montana Bound Series, with my second book in the series, MAGGIE'S FORK IN THE ROAD being released July 6, 2016. About: Fifty-something author writes Contemporary Women's Fiction with threads of romance. I love a strong heroine with grit and determination when it comes to kissing life in the face, as writing pal Roni Hall would say. Peeling away layers of Read More...

For some unfortunate reason, many libraries are becoming increasingly noisier places, not at all the old "shhh" environments that existed years ago where wrinkled librarians waggled their fingers back and forth at you for even thinking too loud. Despite this change, there's something about libraries that puts me in the mood to write, not to mention the mountains of traditional research that can be scoured up. This morning I was doing some work at Read More...

So, I'm writing a series centred on an Australian rugby team – the Sydney Smoke. Not being the most sport-obsessed person in the world, this is a challenge for me. Clearly I was going to have to do some research. So I did what all good (aka procrastinating) writers do and hit the inter-webs to look for images of hot rugby dudes doing their thing. I know, right? Sometimes being a writer is Read More...
13 - 24 of 4374 ( prev | more Fresh Fiction Blog )