Fresh Fiction Blog
Get to Know Your Favorite Authors

Whenever you mention Las Vegas, you always think of the gambling – and why not, the casinos dominate the skyline and almost every vacation image you see include a shot of the gambling tables! But there's more to Vegas than just the slots… and if you're looking for some quiet time, I've got the place for you! Mandalay Bay is a great casino, but if you step to the side and turn a Read More...

Zander drove down the street, the homes on either side seeming much smaller than when he was younger. "Looks different, doesn't it?" Rafe asked from the passenger seat, his face turned toward his window. "I know you've been around often, but I haven't been back since last year. Some of the houses look a little better than they used to." "Some of them have been bought by Read More...

When I was writing THE VANISHING SPARK OF DUSK, there was no question in my mind that the romance would take a little time to warm up. I love romance, but what I love more than the steamy love scenes, is the deep connection two characters develop before they even realize they love each other. So here are five reasons I love to write slow Read More...
Writes: Music-lover's romance. My latest release PLAYING THE PAUSES, standalone Book #2 in the Sex, Love, and Rock & Roll series, hits the shelves on March 5, 2018. About Author: Nomadic romance author seeks readers for vivid, unforgettable rock star romance. Features a Life of the Read More...

I hate the adage "write what you know." Hate it. But I don't hate it because it's wrong. As an author, there are plenty of things about your life woven into your fiction, and most of the time this is done unconsciously. The car your character drives has a striking resemblance to your own. A few choice turns of phrases that you've been known to use pepper your manuscript. Your protagonist's Read More...

Do you ever dream of going to Paris? That was my dream from the time I was a small child living in Texas. When some neighbors returned from a trip to Europe and their daughter, who was about my age, talked about what she'd seen, I developed an incurable urge to see the Eiffel Tower. Is it any wonder that I gave Catherine, the heroine of my new release Read More...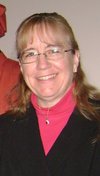 Shhh… Don't tell anyone, but writing has not been a life-long dream of mine. Oh sure, I wrote some in high school and loved it, but that was high school and I was pretty much forced to do it. No one really encouraged me to continue. But one day, not too many years ago, I began to wonder if I could write my own book. The following authors not only inspired me to Read More...

WRITES: Contemporary romance and romantic suspense with my latest release, GREEN, releasing on February 28, 2018. ABOUT AUTHOR: I'm an indie-author, juggling a day job, being a mom and wife, with breathing as optional! But I wouldn't change a thing! I'm a self-professed junkie of many things including a voracious fan of music, a born wanderer Read More...

Here's a Q&A with Xavier Stirling, the (fictional) hero in the steamy romantic suspense book written by Miranda P. Charles called XAVIER: THE CONTRACT (Indie Rebels, Book 1). Interviewer: Hello, Xavier. Glad to have you at MPC Character Interviews. Xavier: Thank you. Happy to be here. Interviewer: So, author Miranda P. Charles wrote a book about Read More...

Hello to Sara and all y'all at Fresh Fiction. I always enjoy myself, whether it's a book club visit by phone, Ritas & Readers event or having the privilege of attending a book club night. I'm here today to talk to y'all about my newest release, THE SOMETIMES SISTERS. Harper, Tawny and Dana have inherited their grandmother's small lakeside resort Read More...

In Regency England, gaming was The Thing. It was Snapchat and Tindr and the cinnamon challenge rolled into one, bold and daring and personally risky. My new series, The Wagers of Sin, features a dangerous wager in each novel, with the characters' lives changed by the consequences. To make it come to life, I had to brush up on my research about gambling Read More...

Writes: Small-town contemporary romance. I'm launching my new series, Crawford Falls, beginning with the release of book #1 HELPING HER REMEMBER. About: Fun-loving, down-to-earth romance author seeks readers for a steamy reunion story starring a sexy and slightly reckless hero who is balancing the Read More...
13 - 24 of 5176 ( prev | more Fresh Fiction Blog )