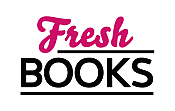 Romance and thrills in October to read
Get to Know Your Favorite Authors
Blogging Soon:
Jade Lee
Melanie Card
Isabella Alan
Sheila Connolly
Frank Hayes
Laura Welling
Kerry Adrienne
Terry Spear
Suzanne Brockmann
Dan Walsh

Fresh Fiction Blog
Get to Know Your Favorite Authors

We are so excited about our latest Murder, She Wrote novel, THE GHOST AND MRS. FLETCHER. Many readers have told us they like to see Jessica Fletcher solve mysteries in her home town. They enjoy reading about a slice of small-town America, and this story will please them Read More...

I have a new Berkley series coming out in October. This is a perfect debut time, since the book, too, begins in October. While I've written books set in every season, I usually like to start a series in the fall, because that season, for me, is the most vibrant and full of possibility. We are now experiencing cooler days and nights; we're putting warmer covers on the beds and digging out our Read More...

Hi, I'm Andrea Randolph, and I'm mad for medieval. Have been, ever since I went to that first camp. Not a Renaissance Fair, mind you, with their turkey legs and ugh, potatoes. But a real honest attempt at recreating the Middle Ages, right in Virginia! The pageantry. The armor glinting in the sun. The banners blowing in the breeze. Craftsmen at work, using time-honored techniques. The horses and the drama of the Read More...

Hi everyone and thank you for joining College Sports Network, I'm your host, Jenna Presley. Today, I have a very special guest, Park Hill University's star quarterback, Raven Davenport. Jenna: Hi Raven, thanks for joining us today. Raven: Thanks for inviting me. (He rubs his palms against his thighs and I have to force myself to look away.) Jenna: First, I'd like to congratulate you and Read More...
Chewy, chewy Tootsie Roll lasts a long time. Get your mind out of the gutter! This is a serious article about literary tastes and something else that we all love – books. Like a roller coaster ride, a beach vacation, or, well, use your own imagination here, the enjoyment of some books ends once that last page has been read. Other stories, like a lasting love, linger on for days, weeks, maybe for years, consciously or Read More...

I LOVE music! It's a huge part of my life. I spent all of my teen years writing songs and coming up with melodies and putting them to tracks in various recording studios around the city where I live. Music features heavily in the two book series that I wrote before She Part 1 & 2, however with these books I went a little further and decided to name each chapter in the books after Read More...

I love doing my blog. I have invited some of my fellow historic SMP writers for interviews. The response to my invite was encouraging. I also invite my Connecticut Chapter of Romance Writer's (CTRWA) of America writers. Without my CTRWA group, I wouldn't even be here. They are amazing. One of our writers won the Rita Award this year. We have quite a chapter in Connecticut. Hi, Writers— Save Read More...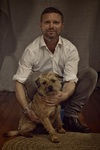 Writing a novel is a tiring, exhilarating, soul-destroying, emotional roller coaster ride. In order to deal with it, an author uses a variety of strategies. Foremost amongst them is procrastination. Procrastination takes many forms. Before I start a day's writing, I check a variety of on-line distractions. First, I check my bank balance in the forlorn hope that some mysterious benefactor has deposited a large amount of money. Sometimes I hope that Read More...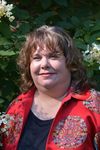 Hi! I'm Deb Marlowe, USA Today Bestselling Author of Regency Historical Romance. And now I am also D. M. Marlowe, author of Young Adult Fantasy Adventure. Yes—I have multiple personalities. And yes—this is a good thing. As the news of my new pseudonym has begun to Read More...

Self-published authors have the option of who, what, when and where. But when readers voice a concern what do we do? Myself, I listen, and then make my decision. When GIRL SPOKEN FOR came to life, I knew there would be some subject matter that might draw criticism, such as when Tatum is sexually assaulted. As the author I kept in mind Read More...

Because my Caribou Crossing Romances are set in a small (made-up) Western town, it was pretty much inevitable that country music would often be playing on the radio. I didn't know much about country music when I started writing the series, but I've developed a huge respect for it. Here's the song list or, as I like Read More...

About BREAKING A LEGEND Perfect for fans of Katy Evans and Monica Murphy, Sarah Robinson's blistering-hot series Read More...
13 - 24 of 3749 ( prev | more Fresh Fiction Blog )