Fresh Fiction Blog
Get to Know Your Favorite Authors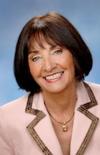 Once upon a time, travel was my answer to my problem. It was the adult version of running away from home… First I would catch a flight to some foreign country. When I arrived at my destination, I'd haul out a travel guide to locate inexpensive hotels, hostels, or B & Bs. Twice I even stayed in people's houses, with total strangers in Amsterdam! In all honesty, I wouldn't even consider doing that Read More...

I've traveled to a number of states, but I'm a New Englander at heart. So when I joined the team of authors writing the Danger Cove Mysteries, set in the Pacific Northwest (PNW), I knew I was going to have to research the area's history and climate and geography, but that was just the beginning. My first Read More...

Hi there, I'm excited to be back here at Fresh Fiction today celebrating my release of DRESSED TO KILL, Book 4 of the Tourist Trap Mystery series. And like my affection for dive bars, I adore the little tourist trap towns that survive on the tourist trade from Read More...

Since I'm born and bred in Oklahoma, Cowboys are a bit of a natural occurrence in my neck of the woods. Wranglers that hug fine manly hips, boots that thud as they stride purposely around, and those heavenly plaid shirts that cut their lean figures in a sexy silhouette against the sunset while they're working the land. Yes…those kind of cowboys are my kind of men. Now cowboys don't always have Read More...

When we came up with the idea to write the Backstage Pass series, I knew right off the bat I wanted to write a diverse character. I'd previously written diverse secondary characters, but had never had a diverse main character. Sometimes the thought of writing outside what you know, is kind of scary. You want to make sure that you Read More...

A lot of authors say music inspires them . . . well, I'm definitely in that boat! When I write (especially, when it's a more dramatic scene), there must be music playing through my desk speakers. Not just anything either, I'm picky. Very picky. On my playlists, the music ranges from Frank Sinatra to Siouxsie and the Banshees! As a matter of fact, there's music playing now—Nik Kershaw's song, Wouldn't Read More...

When you read my books, you'll quickly discover that I'm an inspirational novelist. I don't hide the fact nor am I ashamed of it. God is central to my themes because He's central to my life. I could no more take God out of my writing than my dog Teddy could take chasing squirrels out of his DNA. Having said that, my goal when writing is not to preach to my Read More...

There are certain topics, certain words, and certain aspects of life that are rarely, if ever, addressed in Christian fiction. Anything sexual is typically avoided, and definitely anything explicit. When I started writing THE TICKET, I was not planning to break this taboo. But as the novel unfolded in my head and on paper, it took on a mind of its own. In Read More...

I love doing my blog. I have invited some of my fellow historic SMP writers for interviews. The response to my invite was encouraging. I also invite my Connecticut Chapter of Romance Writer's (CTRWA) of America writers. Without my CTRWA group, I wouldn't even be here. They are amazing. One of our writers won the Rita Award this year. We have quite a chapter in Connecticut. Hi, Readers- Guess Read More...

Thanks for having me over today to celebrate the release of Wicked Ride, the first book in the Realm Enforcer series! As you can tell from the cover, the hero rides a motorcycle. Yep. What you can't really tell is that he's a fire-throwing witch enforcer with an Irish brogue. The Irish know how to make a sexy hero with a smooth brogue, right? I'm thinking of Michael Fassbender here. So Read More...

The importance of junk food consumption while writing… I think this is a sorely overlooked literary topic. Yes, us romance writers will be the first to tell you via blog post how crucial coffee is. How important it is to have a zen filled writing space (insert sound of crashing waves here), or even how the presence of our feline friends can actually increase word count (when they're not napping on the keyboard). But Read More...

For those of you who've already grabbed SUMMER ON MAIN STREET, you might have gotten the subtle reference to Shakespeare's Much Ado About Nothing in TELL ME TRUE. Hunter and Chelsea are my modern, Southern takes on Benedict and Beatrice. On the outside, there's a "skirmish of wit" between them, but it masks their subconscious attraction to each Read More...
13 - 24 of 3459 ( prev | more Fresh Fiction Blog )