Fresh Fiction Blog
Get to Know Your Favorite Authors

Verity Sinclair looked around the opulent drawing room, drinking in every detail of the decor and the fashionable crowd. She had to resist an urge to pinch herself to prove she was actually here, and not dreaming. It had taken her five endless years to convince her parents that she should have a London season. They hadn't been able to see the point of it, no matter what advantages she brought forward. Papa Read More...

Thank you Fresh Fiction fans for inviting me to join you and helping celebrate the release of book #2 in my Rakes of St. James trilogy, TO THE DUKE, WITH LOVE. Usually, I'm thinking about how to thicken my plot with twists and turns, drama, and romance the way I did in Read More...
When he fixes something When he's not afraid to model…nude. Read More...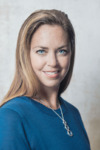 Over the past two years, I have spent considerable time in the company of the inspiring historical women at the heart of my two novels THE THE OTHER EINSTEIN and CARNEGIE'S MAID, and although the women hail from different times and different places, they have taught me countless shared lessons. Sometimes their instruction focuses Read More...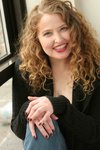 My favorite scene is SWIMMING IN THE PACIFIC. EXCERPT: Lights from the buoy and boat filtered down, and Kerry could see the surface of waves above them. The eerie light permeated the kelp bed, catching the creatures inside unawares. A unique forest full of sea life skittered around, tickling her and making her giddy as they passed by. There was such a humbling feeling of grandeur in the ocean. You Read More...

Eccentricities. We all have them. And as long as we aren't too eccentric, we and the people around us think we're "normal" or "okay." If you've read my books, then you know that I love writing eccentric characters. The Down South Café series has an abundance of them. Aunt Bess is an octogenarian who has discovered the Internet. She has Read More...

Exclusive Excerpt: She crossed her legs. "So how else do you intend to take care of me today?" she asked coquettishly. Derek's hand stilled from squeezing a lemon to look at her. "First, I'll feed you. Then I'll ask what you want to do next, and so on." "So it's all up to me?" Derek walked to her and placed a kiss Read More...

The summer after I graduated from high school was one of the most romantic I've known. Something about the air. The heat. The freedom. The caught-between-childhood-and-adulthood space. That summer, I cut a clipping out of a magazine article titled, "Why summer romances are the best romances," and it encapsulated the same feelings I had and have about travel romances. The briefness of the period of time. The heightened sense of Read More...

In my new book, THE HEARTBREAK CURE, sixteen year old Cat Turner finds herself dumped and humiliated a week before starting her junior year at high school. She also finds herself the recipient of some heartbreak brownies. For years, Birdie, the old woman who once lived next door has been handing out these chocolate sugary delights to anyone who needs them.In the past Cat Read More...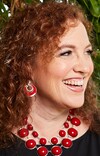 Mari Carr is the author of over 80 erotic, contemporary and romantic suspense stories. Her latest release with co-author, Jayne Rylon, INTO THE FIRE, released today! Mari Carr's Top Five Favorite Movies Star Wars series. Not all of them because I'm sorry—Episodes 1-3 suck, but anything Read More...

I have written and published 30 novels (with 2 more written and waiting to be published). Readers often ask authors to choose which is their favorite book (that they have written). When I am asked this question, it is so hard…like being asked to choose your favorite child! For authors, our characters are so personal to us. We created them, know them, understand them. When they act in ways that perhaps they shouldn't Read More...

Writing any book—let alone a series—is always adventure. Even for a die-hard plotter like myself, there are twists, turns and surprises in every story. My Keeping Up With The Cavendishes series is no exception. Here's a few things I learned while writing the four books in this series, including the newest (and final) one, Read More...
13 - 24 of 5087 ( prev | more Fresh Fiction Blog )