Fresh Fiction Blog
Readers and Authors Talk...

ďWhere do you get your ideas?Ē Writers get this question all the time. Itís an honest question asked by readers and in some cases interviewers who want to know about the process. I understand the impetus behind the question. I just donít have an answer for it. The fact is, if I had a formula, a foolproof means of finding a good idea for a novel, I could get one whenever I wanted Read More...

Is there a ghost story from your youth that stands out in your mind? One that gave you chills? Maybe a local story or a traditional campfire tale? Holly Miller is moving to Wagtail Mountain. She hasnít given the tale of Becca Wraith any thought at all in years. When she was a kid, her cousin wouldnít sleep alone after hearing the story, but Holly wasnít scared. Now ghost hunters are arriving Read More...

In the early stages of a doing a first draft for my first solo novel, WIND IN THE WIRES, I gave a shout-out on social media for volunteers to do critique. I was so used to my writing partner husbandís coming alongside throughout the process of each project. I missed that vital interchange. So, I sought out readers who would dare peek at Read More...

Currently Iím working on a new series called Lipstick and Lead set in the late 1800s. Itís about three sisters who are bounty hunters, which is very unusual for women of the west. In fact, I could not find any actual bounty hunters that were women. But my girls father made a living bounty hunting and because they donít want to become saloon hussies they have taken up the profession Read More...

If I could get away with it, I would probably wear pajamas all the time, but my grandmother never left the house unless she was wearing the perfect outfit, had her hair and makeup in place, and had just the right jewelry to match. She loved jewelry. From the time I was a little girl, I remember her traveling to Hong Kong and other exotic-sounding locales and coming home with gorgeous necklaces, bracelets, and Read More...

One is a subspecies of demon. Another is a guardian. And, well, Christmas is the last holiday many would expect to see either of them celebrate. With Lilith, the mother of all demons, as the vampire queenÖ Yeah, it make you curious to see how it would all work out. Could it work? Do vampires actually celebrate Christmas? Oh, but wait! One of the vampire heroes was a priest in his human life. Then there Read More...

I think each genre has their own challenges that a writer must overcome, but today weíll focus on two that I have some recent experience in: New Adult versus Young Adult novels. I started my published career with a paranormal young adult series, The Life After. I always felt comfortable writing in the YA genre because to me, when you are in that age group, there is a lot of urgency in Read More...

We are pleased to welcome the talented Erin Lindsey (also writing as E.L Tettensor) to Fresh Fiction today to discuss the first novel in a new fantasy series, THE BLOODBOUND. Thank you for joining us, Erin! We hear you are on a quest to write the perfect summer vacation novel. Can you tell us what qualities you think this Read More...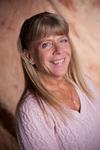 Every culture has their stars. Sometimes they are artists like actors or actresses, singers, painters and musicians. Sometimes they are athletes Ė Olympians, football quarterbacks, basketball stars, soccer players, Major League baseball stars or figure skaters, just to mention a few. As part of the public, we take their talent that has skyrocketed them to stardom and fall in love with them, wanting to know everything they are doing Ė both the good and the bad. Mass Read More...
Gifts come in many shapes and sizes, but I believe the most precious ones are those delivered from the heart. It's easy to get caught up in the mayhem of life, particularly during the hustle and bustle of the Holidays, but every day, there are people amidst the chaos who help you, who take time out of their busy lives to make a difference in yours. This year, why not return that gift? This Read More...

As any writer will tell you, the ideas are the (kind of) easy part Ė itís the writing thatís difficult, the (sometimes magical, other times not so much!) slog that can make you lose your mind. This is (kind of) true of my debut Regency-set romp, The Hope Diamond Trilogy. Iíve wanted to write historical fiction for as long as I remember; Iíve been a fan of all things Read More...

Iím so excited to visit Fresh Fiction again and chat about my latest release and how I finally got a chance to apply some of the graduate school classes I had about ten years ago. You see, I work as a web developer now, but before that I was a graduate student in information systems. A lot of my studies were related neural networks, artificial intelligence, that kind of thing. Wow, I gotta tell Read More...
13 - 24 of 3009 ( prev | more Breaking News )