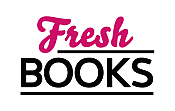 Celebrate July with great reading including...
Get to Know Your Favorite Authors
Blogging Soon:
Jade Lee
Susan Fox
Shawn Smucker
Ann H. Gabhart
Melody Carlson
Bethany Turner
Jeaniene Frost
Jess Dee
Anita Devito
Annette M. Irby
Ivy Layne

Excerpt of THE OUTLAW from Last Chance Cowboys

July 5, 2017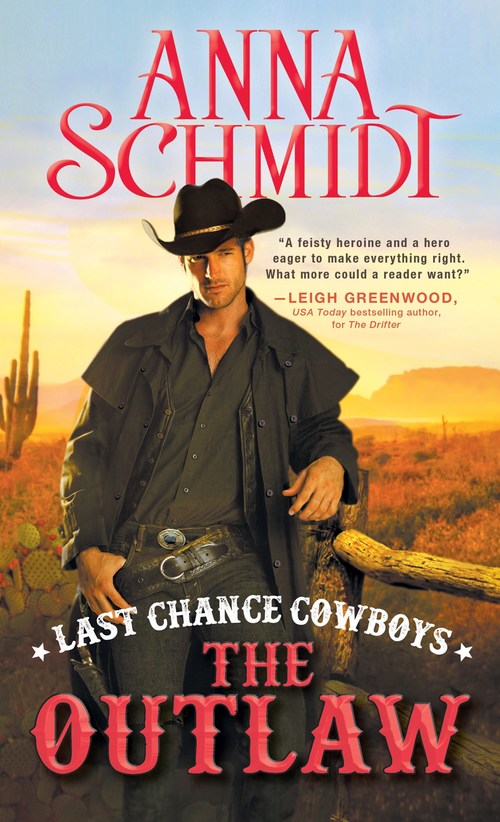 Last Chance Cowboys: The Outlaw
Anna Schmidt
AVAILABLE
Where the Trail Ends #3

July 2017
On Sale: July 20, 2017
320 pages
ISBN: 1492613029
EAN: 9781492613022
Kindle: B01N1IALEM
Paperback / e-Book
Add to Wish List

Also by Anna Schmidt:
Christmas in a Cowboy's Arms, October 2017
The Doctor's Blessing And Hannah's Journey, July 2017
Last Chance Cowboys: The Outlaw, July 2017
Plain Admirer and Second Chance Proposal, January 2017

Arizona Territory, Spring 1883

Amanda Porterfield gazed out the window of her bedroom at the endless landscape where cattle grazed and wildflowers were in full bloom and where she had spent the entire twenty years of her life so far. Even with all this natural beauty surrounding her, she was quite sure she would go stark raving mad unless something exciting happened to break the sheer monotony of her days here on the ranch.

Practically everyone else in her family had found love or at least adventure, but here she sat with no prospects—either romantic, adventurous, or preferably both—in sight. She heard her mother and the family's housekeeper, Juanita, talking as they sat in the courtyard and she decided to join them.  "I think I'll go into town," she announced after pouring herself a cup of coffee and flopping into a high-backed chair.

"That's a good idea," her mother replied, setting aside her mending. "I'll come with you."

Amanda swallowed a sigh. The point had been for her to be off on her own. If adventure did not find her, then perhaps she needed to go seeking it. But with her mother along for the ride, it was unlikely Amanda would be successful in her quest.

"It's been weeks since we went shopping," her mother added with a sly smile designed to let Amanda know that she understood exactly what was behind her daughter's sudden announcement. "Perhaps a new dress is in order for the fandango the Johnsons are hosting next weekend?"

"Perhaps," Amanda agreed, and she couldn't hide the smile she gave her mother in return. As much as she tried to mirror her sister's maturity and sophistication, the truth was that Amanda loved shopping and parties. And who knew? There might just be someone interesting to meet at the Johnson gathering. It was spring in Arizona and ranches all over the area were hiring to handle the branding and other tasks involved in getting the cattle ready for market in the fall. She felt her spirits lift.

"Perhaps we might visit the Wilcoxes as well," her mother continued. "It occurs to me that you need something meaningful to occupy you. Doc Wilcox mentioned a friend of his in Tucson—a banker whose wife died several months ago. The man is looking to hire a tutor for his children. I think you would make an excellent candidate. We could stop by and speak with him about how you might go about applying for the position." As usual, Amanda's mother was planning her life for her.

"I don't want to be a teacher, Mama."

"And I didn't choose to be a widow," her mother replied bluntly. "We make the best of our lives, Amanda, and right now you need to find some direction for yours. So go fetch your bonnet—that sun is going to be fierce today. And ask Chet to hitch up the wagon."

Reluctantly, Amanda did as she was told.

Amanda's brother-in-law was a quiet man and a good listener. "Mama thinks I should apply for a position in Tucson tutoring some rich man's children," she groused as she stood by the corral and watched Chet select a team of mules and lead them out to the wagon. "She thinks I need some direction in my life."

"And what do you think?" Chet asked.

"I think…" What did she think? "If it were up to me…"

Chet quirked an eyebrow as he harnessed the mules. "If you got that job, it just might lead to something more to your liking."

"I don't see how. I mean, how would spending my days going over spelling and reading and such and my nights preparing lessons and more exercises ever possibly lead to…"

"Of course, you'd have to move to Tucson," Chet interrupted, as if she hadn't spoken. "That would be a big change from living out here with a bunch of rough cowboys and your family." He wrapped the reins around the brake and gave her a hand up to the seat. "Sometimes, Amanda, what seems like nothing special turns out to be just what you didn't know you were looking for in the first place."

She grinned. "Like you winding up here and married to Maria?"

Chet winked at her. "Exactly like that."

Amanda snapped the reins and the wagon rolled forward toward the house. Why couldn't she find a man like Chet? Smart and strong and good-looking as all get-out. Of course, in the time Chet and Maria had been married, Amanda had realized that looks weren't everything when it came to being happy. Chet was content to be a rancher—settled into a routine. He had little taste for adventure. While that suited Maria, Amanda was pretty sure she wouldn't last a year as a rancher's wife. On the other hand, there was much to be said for a good-looking cowboy. If only she could find one who shared her urge to try new things.

It was nearly noon by the time they reached Whitman Falls. The ever-efficient Juanita had packed a full lunch for them to share with Eliza McNew, owner of the town's general store. "No need to go spending money eating at the hotel restaurant," Juanita had said as she set the hamper in the back of the wagon.

Of course Amanda had been looking forward to eating at the hotel. But with the prospects of shopping for a new dress and a visit with Eliza and possibly her best friend and sister-in-law, Addie if she wasn't busy helping her father see patients, Amanda couldn't help but look forward to the day. She might even reconsider that tutoring position.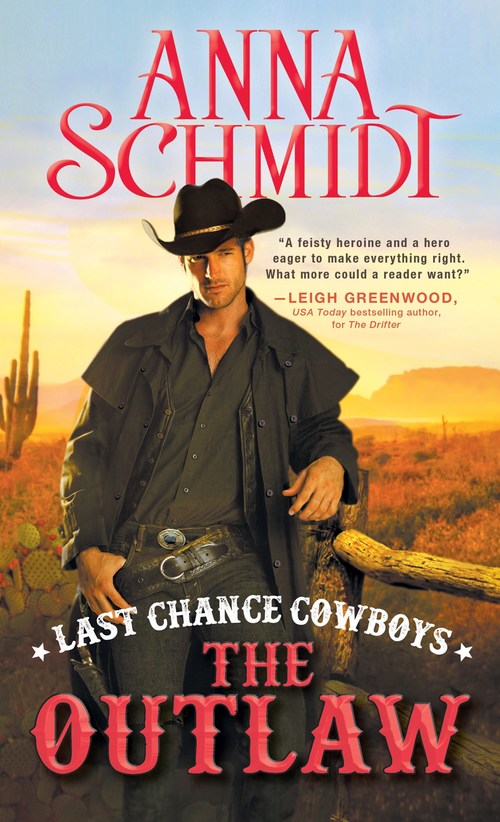 "'Someone like me?' Is that how you see me, Amanda? As someone people should fear?"
"I don't know what to think," she said. "One minute you seem so dangerous, and the next you're sweet and caring and..."
He took a step closer, his eyes sweeping her face. "And which do you want me to be?" His voice was low; it sent shivers down her spine.
"Both," she whispered, and lifted her face for a kiss.
Amanda Porterfield longs to experience real adventure. So when she's offered a position in bustling Tucson, she leaps at the chance despite unknown dangers―dangers like the mysterious Seth Grover.
As an undercover detective working to stop a gang of outlaws, Seth can't afford the distractions a woman like Amanda inspires. Yet when the fiercely intelligent beauty is thrust into the middle of a heist gone wrong, Seth will fight for a future that may never be theirs...even if it means risking everything he holds dear.
Romance Historical | Romance Western [Sourcebooks Casablanca, On Sale: July 20, 2017, Paperback / e-Book, ISBN: 9781492613022 / eISBN: 9781492613039]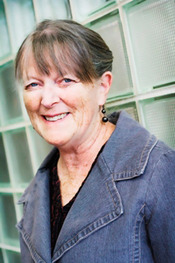 Award-winning author ANNA SCHMIDT delights in creating stories where her characters must wrestle with the challenges of their times. Critics have consistently praised Schmidt for her ability to seamlessly integrate actual events with her fictional characters to produce strong tales of hope and love in the face of seemingly insurmountable obstacles. She resides in Wisconsin.
GIVEAWAY
Win a copy of LAST CHANCE COWBOYS: THE OUTLAW by telling us your favorite undercover agent, real or fictional.
Comments
10 comments posted.
Re: Excerpt of THE OUTLAW from Last Chance Cowboys

My favorite undercover agent for the humor factor was
Arnold Schwarzenegger in Kindergarten Cop.
(Mary Mccoy 5:34pm July 6)
Secret Agent Man
Marilyn
(Marilyn Collins 9:19pm July 6)
James Bond!
(Sharon Shearouse 12:43pm July 7)
The Scarlet Pimpernell
(Joy Isley 5:09pm July 7)
Ilya Kuryakin
(Judy Gregory 6:07pm July 7)
James Bond
(Leona Olson 1:32pm July 8)
Maxwell Smart in Get Smart.
(Nancy Marcho 3:45pm July 9)
I always marveled at the way the actor developed the character of Maxwell Smart, so he wins my vote. His bumbling ways were humorous and at the same time, while others in contact with him considered him stupid, the audience knew he was SMART.
(Anna Speed 12:41pm July 10)
I have always loved James Bond and the characters from the
Mission Impossible tv series
(Maryann Skaritka 12:48pm July 10)
Sherlock Holmes
(Linda Knowles 5:21pm July 10)
Registered users may leave comments.
Log in or register now!