Paige Tyler | My Top 3 Favorite Summer Blockbuster Movies

June 9, 2016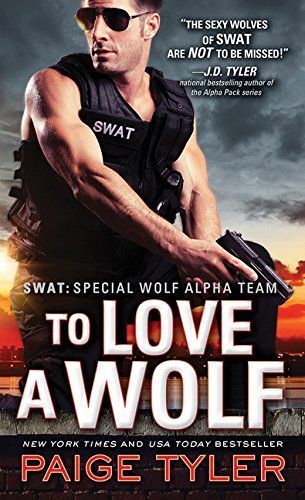 AVAILABLE
SWAT #4

June 2016
On Sale: June 1, 2016
Featuring: Landry Cooper; Everly Danu
352 pages
ISBN: 1492625957
EAN: 9781492625957
Kindle: B01AO2077Y
Paperback / e-Book
Add to Wish List

Also by Paige Tyler:
Wolf Untamed, December 2020
Add to review list
SEAL on a Mission, August 2020
Wolf Under Fire, June 2020
Add to review list
Wolf Rebel, December 2019

Hubby (who is my writing partner) and I spend a lot of our time writing, especially on the weekends. In fact, we probably get about 80 percent of our actual writing done on the weekends. So we do everything we can to protect that time for writing. All that being said, sometimes you just have to get off the couch and out of the house every now and then just to keep from going crazy. One of the things we love to do when we go out is catch a movie. And of course, summer is absolutely the best time to do this with all the big summer releases hitting the theaters literally one weekend after the next.
So for this blog post, I dug through the Coming Soon pages and found three big summer blockbusters that are sure to drag hubby and me away from our laptops and down to the theater.
Warcraft. Okay, I have to admit, neither hubby nor I play WOW, but we did a bit of research for it when we were writing the third SWAT Book, IN THE COMPANY OF WOLVES. You know the part where the hero Becker talks about loving the game and naming all his fish after female characters in the WOW game? (Pretty sure he's going to be dragging his mate and the Pack to see this movie too!). Well, all that research got us psyched to see the movie. We absolutely love paranormal and fantasy stuff anyway, so this movie looks right up our alley. And I'm glad that it seems like they've taken the source material seriously instead of making a joke out of all of it like so many other movies based off video games have done. The CGI for the orcs looks amazing, especially the way they were able to make the males all big and powerful looking, yet create women who look very feminine even though they have tusks that are really crazy. And did you see that little baby orc in the trailer? He is just cute as a button!
Teenage Mutant Ninja Turtles – Out of the Shadows. First off, I love the TMNTs. I have since the cartoon came out in the 80's. Some people thought the first movie in this new run at the series was goofy, but I totally loved it and I'm not embarrassed to admit it. I even think I have a thing for Leonardo, whom I can definitely see as the alpha hero type. Maybe I can get the Turtles to do a crossover with the SWAT Wolf Pack? That would be fun!
Legend of Tarzan. Now here's a silly question. Who wouldn't want to race to the theaters to see an attractive, well-built man run around the jungles in nothing but a loin cloth? Okay, that's not why hubby is eager to see it, but I am! Hubby read the books as a kid and is way more interested in the action and CGI sequences. They do look amazing. And I can't wait to see how they integrate Tarzan in with the animals (especially just having seen The Jungle Book). Can't wait to hear that Tarzan yell for the first time too!
Captain America – Civil War. Okay, I'm cheating now. But I couldn't limit myself to three movies. I've been keeping an eye on this Captain America movie too. I'm definitely on Captain America's side in this one (sorry, but I've never liked Iron Man, so I'm hoping Stark gets his butt stomped). I'm also stoked over all the new characters they'll be bringing into the storyline too. Black Panther looks cool!
Giveaway
What film will you be seeing this summer (or hope to see)? One commenter will win a copy of Paige's TO LOVE A WOLF!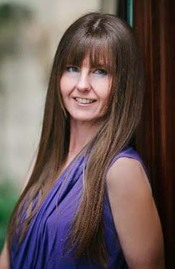 Paige Tyler is a New York Times and USA Today bestselling author of sexy, romantic fiction. Paige writes books about hunky alpha males and the kick-butt heroines they fall in love with. She lives with her very own military hero (a.k.a. her husband) and their adorable dog on the beautiful Florida coast. Visit http://paigetylertheauthor.com/
HE'S FOUND THE ONE…
SWAT officer Landry Cooper is certain Everly Danu is The One. The problem is, she has no idea what Cooper really is. And as much as he wants to trust her, he's not sure he can share his deepest secret…
When Everly's family discovers Cooper's a werewolf, her brothers will do anything to keep them apart—they'll kill him if they have to. Everly is falling hard for the ridiculously handsome SWAT officer, and she's not about to let her brothers tell her who she can love… Until Cooper's secret is exposed and she discovers the man she thought she knew is a monster in disguise.
BUT CAN HE KEEP HER?
Comments
31 comments posted.
Re: Paige Tyler | My Top 3 Favorite Summer Blockbuster Movies

I have not gone yet, but I do want to see Captain America Civil War.
(Colleen Conklin 12:43pm June 9, 2016)
I like the Marvel Movies.
(Kimberly Miller 9:27pm June 9, 2016)
I've already seen Captain America - Civil War and enjoyed it. I'm particularly looking forward to Tarzan and the new Independence Day movie.
(Janie McGaugh 10:50am June 10, 2016)
Anything superhero related
(Lily Shah 11:26am June 10, 2016)
new Independence Day movie.
(Ann Unger 2:04pm June 10, 2016)
Independence Day movie.
(Sharon Berger 2:51pm June 10, 2016)
Captain America
(Melinda Marks 6:04pm June 10, 2016)
have not gone
(Dawna Preston 10:05pm June 10, 2016)
I am hoping to see Captain America - Civil War.
(G. Bisbjerg 2:06am June 12, 2016)
I very seldom go see a movie , I'd much rather read a great book staying home . The last time I went to a movie ( several years ago ) I froze ( in July it was so cold inside the theater ) and the sound was so loud . SOOOOO give me a good book to read and enjoy in the comfort of my home . Thanks for the chance to win this book , it sounds like it will be a thriller page turning book .
(Joan Thrasher 4:35pm June 12, 2016)
Captain America: Civil War
(Kelly Powell 5:54pm June 12, 2016)
Independence Day 2
(Valerie Miller 9:32pm June 12, 2016)
I've already gone to see a few of the big blockbuster releases
including:
Captain America: Civil War
X-Men: Apocalypse
and others....
Batman vs Superman was fab!

There are quite a few others I'll be seeing. But these I will
definitely be there on release weekend:
Star Trek: Beyond
Suicide Squad
Jason Bourne
Mechanic: Resurrection
The Magnificent Seven (yes, I know this releases in September, not
really summer)

Yes, I love the action/adventure movies!
(Cynthia Netherton 5:59pm June 13, 2016)
Captain America of course!!!!
(Senona Macias 6:27pm June 13, 2016)
I want to see the new Independence Day and The Secret Life
of Pets!
(Crystal Cox 8:11pm June 13, 2016)
We are Captain America fans.
(Renee Grandinetti 10:56pm June 13, 2016)
I rarely watch movies. I am looking forward to Fantastic Beasts and Where to Find them. That will probably be the next movie even though it isn't until fall
(Lynda Smith 12:09pm June 14, 2016)
This looks great! Looking forward to reading it.
(Jackie Stieghorst 12:34pm June 14, 2016)
Hmm whatever new Disney flik comes on
(Darci Paice 12:56pm June 14, 2016)
I would love to see Independence Day 2 this summer. Please
enter me in your great contest and I love the book cover too.
Thank You very much. Cecilia
(Cecilia Dunbar Hernandez 1:33am June 14, 2016)
We will probably see WoW - though it'll probably be at home. We are on a really, really tight budget, so we'll save money and rent it via Amazon (if it comes on there). We don't even have "real" TV anymore, just Netflix and Amazon.
(Michelle Willms 2:46am June 14, 2016)
star trek, centrel intelligence, independence day 2, me
before you, ghostbusters,the legend of tarzan, the secret
life of pets, finding dory, ice age 5, the bfg, nine
lives, petes dragon,
Miss Peregrine's Home for Peculiar Children, the space
between us, bridget jones diary, storks,
Deepwater Horizon,Middle School: The Worst Years of My
Life
(Missy Ellis 2:53am June 14, 2016)
Independence day 2. Thanks
(Sandi Denmark 6:27am June 14, 2016)
Central intelligence and Independence Day 2
(Natasha Persaud 2:35pm June 14, 2016)
There are several I am hoping to see--and probably will, just not in theaters! Independence Day and Finding Dory are just a couple of them.
(Carol Gowett 2:53pm June 14, 2016)
Looking forward to Independence Day: Resurgence. Thanks for
the chance!
(Jana B 4:11pm June 14, 2016)
The good part: I'm actually going to see a movie tomorrow morning - "Norm of the North" (Yeah, well. What can I say? The TV commercials were just too cute for words!). The bad part: It's a special price, targeting kiddies newly out of school for the summer.

Oh, well. Grin and bear it!! (Sorry! Couldn't resist!!)
(Lynn Rettig 4:17pm June 14, 2016)
Oh I look forward to Independence Day 2 and Star Trek! I love this cover and can't wait to read this book!
(Bonnie Capuano 6:15pm June 14, 2016)
Loved Captain America, hope to see Suicide Squad-loved Harley Quinn
since she was introduced in the tv cartoon. On the fence for Independence
Day and Star Trek.
(Laura Gullickson 8:05pm June 14, 2016)
I'm looking forward to the new Ghostbusters!
(Diane Sallans 8:15pm June 14, 2016)
I am looking forward to Independence Day and Star Trek: Beyond.
(Bonnie H 1:40pm June 27, 2016)
Registered users may leave comments.
Log in or register now!