Nora McFarland | Do You Like Mysteries with a Bit of Romance?

October 8, 2011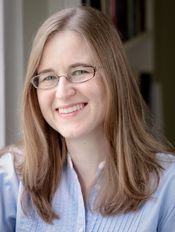 My favorite mysteries have always had elements of romance, going all the way back to the first Agatha Christie novels I read as a teenager. Obviously the solving of the puzzle--who committed the murder and why--should always be at the forefront of a good mystery novel, but that said . . . I love romantic subplots!
There's nothing more fun than characters falling in love. For the first book in my Lilly Hawkins mystery series, A BAD DAY'S WORK, I put my main character through the grueling experience of being chased by villains, becoming a fugitive from the police, and solving a murder. The story unfolds in twenty-four hours and Lilly's life is temporarily ruined. On the positive side, Lilly's very bad day leads to several realizations about her life, the people in it, and the mistakes she's been making. It also enables her to lower her guard and fall in love.
For the second book in the series, HOT, SHOT, AND BOTHERED, my biggest challenge was making an existing relationship as much fun as characters meeting for the first time. This is no small task. I'm sure any reader of genre fiction can rattle off a long list of series that declined because the core romance fizzled.
To avoid that fate, I needed to create conflict between the lovers. Lilly, a TV news photographer, is covering a deadly wildfire. In the midst of the fire and evacuation, a body is discovered in the local lake. Lilly is increasingly drawn to investigate what she thinks is a murder. Her boyfriend, also a journalist, believes they have a duty to focus on the wildfire, which is both a public safety issue and something that their friends and co-workers are depending on them to do. They clash over which story to cover.
This worked okay in my first draft, but for the second I decided to add more depth to their conflict. Instead of the dead woman being a stranger, I made her someone Lilly used to know during her wild-teenage years. Lilly is reluctant to confide in her boyfriend because she's not proud of that time in her life. She also feels an obligation to the dead woman, who helped her at a pivotal moment. This one change explained both Lilly's need to investigate the murder and her reluctance to explain why.
But conflict is just a small part of a good romantic subplot. What I adore as a reader isn't seeing how characters in love are broken up, but rather how they come back together again. Lilly Hawkins is flawed--she's prone to cynicism and afraid of getting hurt--but for me this makes the times when she overcomes her flaws all the more meaningful. And what is love, if not the triumph of our better selves over fear and cynicism?
Comments
41 comments posted.
Re: Nora McFarland | Do You Like Mysteries with a Bit of Romance?

the only romance that i will read has to have a little mystery in them
(Alexis Payne 4:11pm October 7, 2011)
Sounds like a fun read!
(Molly Wilsbacher 12:47pm October 8, 2011)
Like you, I also love romance books with a hint of mystery!
(Shirley Younger 9:32am October 8, 2011)
I do enjoy mysteries with some romance in them and adding tension to the relationship makes it more realistic to me.
(Maureen Emmons 9:59am October 8, 2011)
Lilly Hawkins is flawed, afraid of getting hurt? Well, who isn't it? I definately enjoy mysteries with romance in them. The more realistic (and hot) the better!
(Kathleen Bianchi 11:16am October 8, 2011)
your books sound great. i love mystery with romance added to the mix.
(Pam Howell 11:23am October 8, 2011)
I really enjoy mysteries with some good relationships added in!
(Jennifer Wilson 12:16pm October 8, 2011)
Romance and mystery =- what more could a person ask for.
Blessings,
Marjorie
(Marjorie Carmony 12:37pm October 8, 2011)
I like the extra depth you added to the conflict. I look forward to reading more. Thanks for visiting.
(G S Moch 12:38pm October 8, 2011)
When you're a child, and you read your first mystery, you can't get enough. Then you read your first mystery with a romance sub-plot. You've got your feet wet with a taboo book your Mother warned you about, and not only do you hide the book, you thirst for more!! I like the sub-plots tastefully done, and to flow along with the storyline. Congratulations on your latest book. It sounds like a good read, and I'll be looking forward to it very much.
(Peggy Roberson 12:42pm October 8, 2011)
A really good mystery will not need the romance aspect. Just my 2 cents.
(Susan Coster 12:57pm October 8, 2011)
I have loved mystery-romance combo's since I discovered them as a teenager.
(Sue Farrell 1:00pm October 8, 2011)
All humans and their pets require love and excitement, so novels of romance and mystery provide just that. Of course, this novel hits that mark.....need fulfilled!
(Carla Schuller 1:17pm October 8, 2011)
Mystery and romance! This is my type of book.
(Anna Speed 1:45pm October 8, 2011)
What's a mystery without romance!
(Linda Dowdy 2:00pm October 8, 2011)
Romance is #1 and a mystery is an added interest.
(Diane Sallans 2:03pm October 8, 2011)
I love romance with mystery added in. Your books sound like fun reading.
(Cathy Phillips 2:13pm October 8, 2011)
Mystery and romance... what a great combo! Your books sound like something I would love to read!
(Colleen Conklin 2:20pm October 8, 2011)
I love mysteries and love romance books - so having both in one book is great!
(Barbara Andersen 2:26pm October 8, 2011)
I must have romance with most of my books, if not all of them........mystery books a big YES!
(Joanne Bozik 3:20pm October 8, 2011)
ystery and romance equals a great read.
(Shirley Nienkark 3:37pm October 8, 2011)
Mysteries go down best when they have a romantic interest and flaws makes them more human.
(Alyson Widen 3:38pm October 8, 2011)
A little romance is always welcome, and while character driven stories always do well, in a mystery, the mystery must rule!
(Janet Martin 3:49pm October 8, 2011)
I love mysteries with romance which makes the story of much greater interest. My favorite books to read are mysteries and contemporary romance stories anyway. Love books with a storyline that gets you so involved that it seems real and true (even when it's fiction)! Your book covers are bright and cute.
(Linda Luinstra 4:11pm October 8, 2011)
I love the romance with mystery. I love the twist and turns of the story and the chemistry between the heroine and hero.
(Kai Wong 4:13pm October 8, 2011)
Love to win Nora McFarland"s 2 books.....they have all the ingredients that I love in a book....mystery and romance....babyruthmac16@yahoo.com
(Lnda McFarland 4:57pm October 8, 2011)
I love all of it the conflict, the getting back to the love. I love it all, but sometimes, I admit, I like the conflict a little bit more, depending on the conflict of course.
(Lisa Kendall 5:41pm October 8, 2011)
This sounds like a great book and would love to win and read. This is a new author for me and would love to win and read this book. Thanks for the giveaway and the chance to win.
(Chris Bails 6:17pm October 8, 2011)
This is the type of book I like read, a bit of romance mixed with some
mystery.
(Linda Pillow 7:02pm October 8, 2011)
Mysteries and romance go hand and hand in my reading list so finding a new author is like getting a gift. Your books sound interesting and fun and I'm looking forward to reading them. The best of luck to you and I'll spread the word to watch out for you.
(Janice Bennett 7:16pm October 8, 2011)
have never read any of your books...looking forward to it.sounds very promising!
(Mal Kaplan 7:22pm October 8, 2011)
I'm an Agatha Christie fan from way back. The books look amazing.
(Mary Preston 8:23pm October 8, 2011)
Love mysteries with romance in it.... My favorite Agatha Christie books always have a bigger romannce element...

Your books sound great too. Congrats!
(May Pau 9:00pm October 8, 2011)
I read all the Agatha Christie books when I was younger. I need to reread them. I love a little romance mixed with my mysteries, too.
(Jennifer Beyer 9:01pm October 8, 2011)
The books sounds great. Thanks for giving me a chance to win it.
(Amy Milne 9:53pm October 8, 2011)
I'll read most anything that's got a little romance mixed in.
(Lisa Richards 11:17pm October 8, 2011)
Thanks for the great post! I can read both separately, but I have no real preference. If they are mixed, the more the better!
(Erin Fender 12:46pm October 9, 2011)
Mystery with a little romance makes for a better story. I
liked Nancy Drew Mysteries as a young girl, but they still
had moments of almost romance in them. *smile* Things
happen during a mystery and romance is one of those things.
It keeps things up in the air until the end. Then most
things are tied up with a neat little bow. I enjoy that.
(Melanie Adkins 10:52am October 9, 2011)
Definately going to get my hands on this story!
(J. Lee Chase 1:51pm October 9, 2011)
After historical novels, my favorites are definitely romantic suspense/mystery.
(Sigrun Schulz 2:57am October 10, 2011)
LOVE mysteries, a bit of romance spices things up.
(Grace Irelan 1:34pm October 11, 2011)
Registered users may leave comments.
Log in or register now!