Lori Brighton | JUST WHAT CAN AN AUTHOR CONTROL ANYWAY

December 14, 2009
AVAILABLE
Unleash the passion...

November 2009
On Sale: November 1, 2009
Featuring: Ella; Leo Roberts
320 pages
ISBN: 1420108654
EAN: 9781420108651
Paperback
Add to Wish List

Also by Lori Brighton:
To Seduce An Earl, November 2012
Wild Desire, March 2011
The Mind Readers, December 2010
The Ghost Hunter, October 2010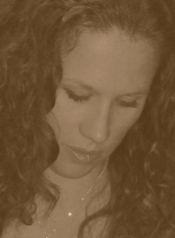 Go to any reader's forum and you'll find a variety of complaints about books. Perhaps the cover is ugly, perhaps the reader can't find the book in stores, or perhaps the price is too high. Valid complaints, but usually not the author's fault. Before I signed the contract for my debut book, Wild Heart, even I hadn't realized how little control authors have over their books. So what do we have little or no control over?
Title and Cover:
You'd think an author would be able to title her own book. Think again. Most of the time, a book's title is changed by the editor. The title for my debut book started out as To Tame His Heart. It's now Wild Heart. And for the book cover, it's even worse.
For an author, getting a book cover is one of the most important moments in our career. The cover is the face of our book, what the world will see for years to come. For an author who gets a bad cover, it's like a punch to the gut and there is pretty much nothing we can do about it. When I got the book cover for my debut book, I was horrified to realize the hair and eye coloring was wrong for my characters. What could I do about it? The only thing I could do was go back through the book and change their coloring. And authors have nothing to do with those half-naked men and women readers often complain about. At the same time, publishers know what sells, and as much as we like to roll our eyes at those scantily clad characters, they sell.
Pay:
To an extent, if you have an agent, you can negotiate how much a publisher pays for your work. But that fluctuation is very small indeed. Most publishers have a set amount of what they pay for books, especially for debuts. Of course there are those few books that go to auction, which is a fancy way of saying more than one publisher wants the book. In that case, the sky is the limit. But in most instances an author will get an average advance (which is money up front) when they sign the contract. They also get royalties; but receiving that check for royalties can take anywhere from 6 months after the book is out, to years. Interested to know what authors make? Here's a website that breaks down the advances by publisher.
http://www.brendahiatt.com/id2.html
Remember that advance is usually all an author will get for that year or more, and taxes aren't excluded. Imagine taking 6 months to a year to write a book and then living off of that advance for a year or two. This is why most authors have other jobs as well as writing.
Price of the book:
Lately I've noticed prices of books are going up and readers have noticed too. Kensington, my publisher, has a great debut program with cheap books. But even they raised their prices a dollar this year. Authors really have no say in how much their books are going to cost. At the same time, we don't necessarily want them super high because we know that will limit our readership.
Release Date:
I just found out my second Kensington book won't be out for over a year. I'd much rather have the second book out sooner, but what can I do? Nothing. Publishers make the schedule for releases at least a year in advance. There may be a little wiggle room, but for the most part, the schedule is set and authors really have little say in when their book is going to be released.
Sales and Print Run:
To a large extent the author has no control over how many books will be printed and how many will sell. As authors, we do what we can to get our books into the hands of book sellers and buyers, but it's really up to the readers whether it gets around. Unfortunately nowadays publishers do little to promote their books and it's often left to the author. Promoting costs money, lots of money. Yet print run and sales are incredibly important. Why? Because those are the numbers a publisher will look at to decide if they want to recontract an author.
Recontracting
Even if an author has a good print run and sales, it still doesn't mean they'll be recontracted. This year a couple fellow author friends were not recontracted even though they had decent sales and were nominated for many awards. Why? Who knows. I'm sure the publishers had a reason, but often the authors are left in the dark as to why. Just because you've published a book really doesn't make it that much easier to get published again.
Reviews
Okay, so it's not surprising but to authors the worst thing is to realize that we have no control over how people will feel about our books. We can write the best we can, we can get a publisher to buy the book, but in the end, it's up to the book buyers and readers whether our books do well or not.
With all these problems and so little control, it makes you wonder why we write. I admit, sometimes I wonder myself.
Just recently I wrote a short story romance. I was going to try and sell it to an epublisher in order to have something out in between my two print books. Instead, I decided to post it on my site and give it away for free to my readers. It's still there, if you're interested. Some people thought I should have tried to get money for all my work. But instead of money, I got something better. By writing the book with no pressure as to what I'd make, what my sales would be, what reviewers would say, I actually remembered why I write… because I enjoy it.
To celebrate the release of my book in stores, I'm giving away three copies of my debut book, Wild Heart. Leave a comment for your chance to win!
Comments
33 comments posted.
Re: Lori Brighton | JUST WHAT CAN AN AUTHOR CONTROL ANYWAY

Thank you for your post, Lori. As you demonstrate, writing is no career for control freaks.

I believe readers and reviewers would be gentler and more understanding toward authors if they knew what really goes on behind the scenes in the publishing industry. But the only ones who know even a hint are writers trying to get published.

Yes, I'm one of them; and lately the industry news has been pretty appalling. And that's just the info that's been released or leaked out!

May I voice a polite disagreement? Despite what you think about the "Wild Heart" cover, I like it! Attractive models, dramatic poses, excellent period flavor, an almost palpable feeling of romance. And I'm so grateful your publisher's art department didn't cut off the hero and heroine's heads! Too often nowadays we see that on romance-fiction covers.

Keep up the good work!
(Mary Anne Landers 12:49pm December 14, 2009)
That was an informative post Lori and I now believe more than ever that writing is something that you really have to love to keep going. Good luck to you.
(Maureen Emmons 10:02am December 14, 2009)
Hi Everyone! Thanks so much for stopping by!

I didn't mean to imply I didn't like my cover. I do! Just totally shocked me that the coloring was wrong! So, like I said, i decided to go through and change the coloring in my book.

Mary Anne, I completely understand. Sad thing is you think its going to be easier after you're published and its not!

Maureen, yes, you have to love it and I think you have to be a tiny be crazy. lol.

Honestly, I think writing is one of the hardest careers out there. The pay is horrible. You always have to worry about negativity from your editor, agent, readers, reviewers. So yeah, we must be a little bit crazy.
(Lori Brighton 10:36am December 14, 2009)
Really enjoyed your piece! So true about what a writer gives up to be published... it's the price to be an author. Would have to agree with you on most items; luckily, my publisher, Sapphire Blue Publishing, allows some input on covers. I love the cover of my most recent release (Saturnalia), but I thought the font was wrong for the scene. The artist changed it. It's a holiday story, so that was a nice holiday gift. ; > Otherwise, I'm just glad to see my work well-edited and in print. Happy Holidays!
(Kellyann Zuzulo 10:44am December 14, 2009)
That was really an interesting post. You're right, as readers most of us have no idea what goes on before we buy your book.I did buy a book once and the cover didn't match the characters and it annoyed me to no end. Sounds like authors do have to write for the love of it. Thank you to all the wonderful writers!! If not for you I would have to do housework all day every day and watch a lot of TV. Thanks, Sue
(Susan Hussein 10:47am December 14, 2009)
HI Lori,
I think it is just awful that you don't get to have anything to do with the cover of your book. I know I get aggravated when the heroine or the hero look nothing like the authors description in the book.
This was a very interesting, eye opening post.
(Gigi Hicks 10:53am December 14, 2009)
Writing isn't the hardest part of this industry. You're so right about loss of control, but hope for the best and keep taking steps in the right direction as if your dreams can and will come through. What you tell yourself often enough becomes part of you, so tell yourself good stuff.
(Alyson Widen 11:28am December 14, 2009)
I agree that this was an eye opener. I knew some of the problems, but not all. So, maybe the publisher should write the book and the author do the rest?
(Karin Tillotson 11:30am December 14, 2009)
Lori, Thanks for the great advise. I really like your cover! I think it looks very intriging and would make me pick up the book! Best of luck and happy holidays!
(Jane Lange 11:44am December 14, 2009)
I am a reader, and as such, I thank you and other authors for pressing on with the business of writing with all of the issues small and large with which you must contend. And with all of the things you can't control, I hope you will continue to find fun and satisfaction in getting your stories out to us.
(G. Bisbjerg 12:40pm December 14, 2009)
Wow, did not know about some of that ...
(Colleen Conklin 12:55pm December 14, 2009)
Lori, you wrote a wonderful
story. That's what you have
control of, and that's what
you can be proud of. Now I'm
going to your website to read
your short story. :)

Please don't enter me in the
contest, as I've read Wild
Heart already and love it.
(Edie Ramer 1:42pm December 14, 2009)
Thanks again for stopping by everyone! Obviously authors write because we love it. The hard part is keeping that love alive. lol. sounds like a bad 80s song. But true!

If you're looking for the free ebook, there's a link at the top of my book shelf page on my website. I don't have a cover yet, but should have one soon to go along with it. But to warn you, its a bit spicy and it hasn't been edited by a professional so you'll have to forgive the typos. It's about 15,000 words and my first jump into posting an ebook, so hopefully you all can open it okay.
(Lori Brighton 3:57pm December 14, 2009)
You're a new author to me and I look forward in reading your works. I'll check out your site with the free read.

Thanks.
(Tracey Dent 4:35pm December 14, 2009)
Although I haven't read your work yet, I'm appalled to learn all the hassle you had to go through---and it is a hassle to have to go
back and change the hair color, etc. to fit the picture on the cover. That sucks big time!! After all, hair color, or whatever feature you
have, may be a part of the story. What if your hero is attracted to blonds normally, but this time he's attracted to the brunette
heroine---and it's a statement of change for him in some way. Sheez, you'd think they at least get the pictures to match the basics
of physical traits---if they read the book!. Way back when, I had actually quit reading a book because the cover didn't match the
story.

As an avid reader and aspiring writer, I thought this article was most informative. Thanks, Julie
(Julie Robinson 5:37pm December 14, 2009)
A lot of people told me to just leave it, that it didn't matter if they didn't match the cover. But I couldn't, knowing it would bother me too if I read a book that didn't match. So yeah, it was a little annoying but on the positive side, the cover does look good, imo. ;)
(Lori Brighton 5:43pm December 14, 2009)
I thoroughly enjoyed the insight. There is so much more than meets the eye - as it were
(Mary Preston 6:45pm December 14, 2009)
I agree completely with you: prices are not set by you but by the publishing co. The titles of books can change right up to publishing date it seems and yes they don't read the book so may put some lady with long flowing black hair instead of a short blonde cropped head. Ah well, it is the book we want so let's not judge books by their cover.
(Diane Sadler 7:24pm December 14, 2009)
thank you! this was very informative. as a reader rarely do i think about what goes behind the publishing the book and the business side of books.
(Michelle Santiago 8:26pm December 14, 2009)
You wrote a very enlightening article. It is amazing how little control that the author has on his/her creation. With the face of publishing changing yet again, I wonder what new challenges authors will face.
(Rosemary Krejsa 8:30pm December 14, 2009)
Thank you for being here today. Just remember to keep your eye on the prize.
(Lisa Glidewell 9:36pm December 14, 2009)
Thanks for the inside scoop! And I never
go by covers, but by the authors
description of the characters so don't
focus too much on the cover details.
(Sue Ahn 10:01pm December 14, 2009)
I appreciate the information because I, too, have been annoyed at how pathetically little is done to match cover art to actual content. Would it help at all, I wonder, if readers world wide began protesting discrepancies to publishers? I accept higher prices; they should be willing to be a little more accommodating when facing legitimate concerns of the author or readers.
(Susan Driskill 10:40pm December 14, 2009)
Frankly, I'm glad I'm not an author--not that I really ever could have been. I've been reading about things like those that you've described going on for a long time, but all authors, including best-selling ones, are having the same problems. Actually, the posting of a story might work in your favor. If the word gets out by our reading it and posting about it on different sites and telling other readers about it, it will spur interest in your book when it comes out.

Thanks for the gift of the novella and I sincerely wish you all the best in your endeavor to succeed as a published author.
(Sigrun Schulz 1:20am December 15, 2009)
P.S. One of my favorite authors wrote the story of one hero who was "drop-dead gorgeous." When she saw the cover, she was totally knocked over; her hero looked as if he had mumps. Those who ordered an autographed book from her got a Smiley face on the cover over the offending face. Recently the book was reprinted. I hope it had the cover she originally expected.
(Sigrun Schulz 1:24am December 15, 2009)
was that sounds like know fun at all.hope your book does good.and you have a Great Holiday Season.
(Stacey Smith 3:45am December 15, 2009)
Thanks everyone for stopping by! the computers at fresh fiction will be picking the winners of the books.
I really appreciate you all leaving comments.
And the sticker on the face of the hero is too funny!
(Lori Brighton 7:26am December 15, 2009)
Merry Christmas and thank you for doing Regencys, It is so hard to find them these days, (ones I havent read multi times) please enter me in your contest today tks
(Dorotha Holloway 8:51am December 15, 2009)
Sorry I'm a little slow getting to you but things are really rush around the holidays as we all know. I loved your blog. Just keep doing everything you are. I look forward to your books. I can count on them always being great. Thanks again.
(Gayle Oreluk 9:21am December 15, 2009)

(Deb Soula 12:27pm December 15, 2009)
Lori, Just wanted to say thank you for giving away 3 copies, as I am
one of the lucky winners. It is the first time I win from Fresh Fiction
and am glad it was your novel. It'll be a Christmas present for me!
:-)
(Julie Robinson 1:51pm December 15, 2009)
I found your details and honesty very interesting and educational. I fully agree that to become a published author one has to love the job. There are likely to be many periods of discouragement. The current economic conditions have to be disheartingly, too; for there are so many people out of work. Many things besides books are not selling as much as in the past. I wish you the very best of luck in your chosen career of writing. Your books bring lots of pleasure to lots of readers. Merry Christmas to you and anyone reading this.
(Gladys Paradowski 12:46pm December 16, 2009)
Thanks Lori and Fresh Fiction. I received
my book today. Julie
(Julie Robinson 7:42pm December 18, 2009)
Registered users may leave comments.
Log in or register now!