Breaking News
The latest buzz for readers, authors and the curious...
This just in: We're going live with Mari Madison! On St. Patrick's Day Eve our Plano book club hosted author Mari Madison, who many readers Read More...
Monthly teas are always a welcome event on Saturday to look forward to. Book chatter and meeting with friends can become the best day of the week. And enjoying a Chocolate Angel tea is the icing on the cake -- no pun intended although the cake balls are delicious! Read More...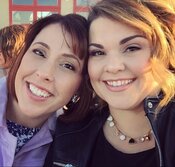 Christina Lauren announced today the name of the final chapter in their international bestselling Beautiful series and it pulls all the heart strings. This hugely popular series, and Fresh Fiction favorite, has delighted fans for more than three years, but all good things must come to an end. Christina and Lauren are both ready to say goodbye to our favorite characters, many who Read More...
Did your favorite movie of 2015 make the Academy's list for best picture? Are you still trying to figure out if THE REVENANT is relevant? Want to win some cool prizes and talk about your favorite Oscar Awards picks? Join Gwen Read More...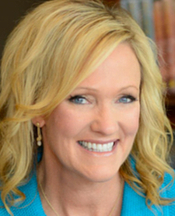 Christian romance writer Karen Kingsbury signed the deal of a lifetime with THE BIBLE star and producer Roma Downey. Kingsbury's popular 'The Baxters' series makes a perfect addition to the growing faith and family-based market hungry for stories that are both Read More...
If you said yes to both questions, please consider signing up to judge The Carolyn Readers Choice Award contest. The North Texas chapter of Romance Writers of America is looking for approximately 250-300 romance readers to help choose winners in five romance sub-categories. To be eligible, you must be 18 years of age or older and Read More...
I'm sure many of you cannot turn a corner without someone you know referencing the musical sensation "Hamilton" based on the book HAMILTON. Read More...
A leading voice in romance, Avon, announced this week a blow out celebration for their 75th anniversary. The Read More...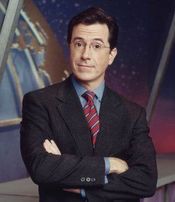 --Gwen Reyes During the Television Critics Association summer press tour new LATE SHOW host Stephen Colbert announced his plans for the rebooted talk show (premiering Monday, September 8th on CBS). Although he is dropping the popular character that made him famous for a more real version of himself, he still plans to bring some aspects of the Comedy Central show Read More...
It's the end of the month and you still have a chance to enter to win! So check out these great contests and enter a few! Or All! Read More...