Tanzey Talk
for the latest on books and authors.
The middle of October found me traveling to Indianapolis with Fresh Fiction reviewer Suan Wilson to attend the 40th Annual Bouchercon World Mystery Convention. This yearly event is for authors, publishers, readers, booksellers, librarians and anyone interested in all the different types of mysteries. From sweet, cozy, funny tales to dark, dangerous, psychological thrillers Read More...
Fall is here; the colors are changing on the trees outside my office window, the daylight hours are shorter, the nights and days are cooler and reading choices abound this month. October 5, 2009: Patricia Gussin gives readers another riveting, suspenseful novel with THE TEST (Oceanview hardcover). Renowned philanthropist and billionaire Paul Read More...
Fresh Fiction is celebrating a big milestone this month! Five years ago (September 2004) was the launch date of this entertaining, enlightening and totally fun web site. It is unbelievable how much Fresh Fiction has grown and evolved in five years. And it certainly lives up to its "Fresh" title as it continues to be highly creative and up-to-date in all aspects of the publishing industry. Here's to another fabulous five years Read More...
The scorching hot days of June gave way to very mild and pleasant days in July (what a switch!). Add to that regular rainfalls and my veggie garden is growing by leaps and bounds. Instead of doing a lot of reading in July, I was busy picking produce and then canning tomatoes, green beans and pickle relish, as well as freezing a lot of sweet corn. Yes, I'm a country girl married to a Read More...
With temperatures so blazing hot in June, I kept my cool by staying inside with good books (of course!). Some of my preferred reading included the third amazing Dragonfire novel by Read More...
Since spring has finally settled down and the rains have let up, I've had less time to read as I spend more time outdoors. However, I do have a few personal reading suggestions to make this month. Two of them are by James Patterson in collaboration with other authors. RUN FOR YOUR LIFE (Little Read More...
The "Merry Month of May" offers up many new releases in a wide range of genres, so get ready for some reading enjoyment. Here is just a small sampling of books that might be of interest to you: May 5, 2009: Elaine Viets adds another chapter to her Dead-End Job mystery series with Read More...
Just when it seemed like spring had arrived, we got socked with a winter storm blast the last weekend in March. At least I got in some quality reading time. I just finished enjoying FLIPPING OUT (St. Martin's Minotaur hardcover, 3/31/09), the third installment in Marshall Karp's police procedural/crime fiction Read More...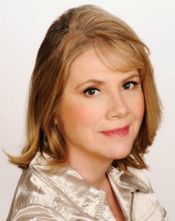 Please tell me Spring will finally decide to stay (soon!), instead of Mother Nature teasing us with warm days and then snow. How's a body to adjust to such extremes? It's no wonder that so many of us are ill. Daylight Savings Time starts at 2 a.m. on March 8, 2009, and I am ready. Now, hurry up Spring! I enjoyed some great personal reading in February; here are my recommendations: Read More...
It is with a sad heart that I tell you of the death December 28, 2008, of author Suzanne Simmons Guntrum, a veteran in the industry whose career started in 1979. Her writing career included writing category romances for Silhouette Desire as Suzanne Simms; for Harlequin Temptation as Read More...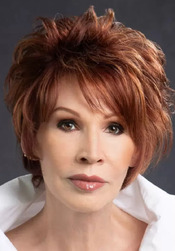 The last month of 2008 was cold, icy, snowy and windy in my part of Kansas. I spent a lot of time indoors reading (of course!) and have several personal recommendations. I picked some great books and will tell you about four of them. BLUE SMOKE AND MURDER (Wm. Morrow hardcover, 5/08) by Elizabeth Lowell Read More...
The holiday season is in full-swing and a new year will be here before we know it. This year will be different for our family as we cope with my mom no longer being with us. She was the keeper of past traditions, so now we must find ways to fulfill those and make new ones for ourselves. As I'm writing this column, there are big, fat snowflakes in the air. Of course Read More...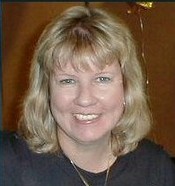 The leaves have turned to beautiful shades of red, orange and gold among the green, and some are starting to fall to the ground as seasons change in Kansas. As the spooks and goblins are put to rest for another year, we anticipate getting together later this month with family and friends to celebrate all that we are thankful for in our lives. Of course, great books to read are high on my list, as Read More...
Fall has finally arrived; the leaves are turning color, there's a nip in the air and the grass doesn't need to be mowed quite so often. That means I have a little more time to spend reading. Over the past several weeks, I've enjoyed four great novels. I just hope the next book I decide to take from the shelf is as good. Read More...
The summer months were very upsetting and sad for Allen and me, since we had to deal with the failing health and subsequent death of my mother. After handling all that was involved with my mom, we decided to take some time away together. This month's column is late due to the fact that we didn't return until the first week of September. We took our motor home and spent time in the Read More...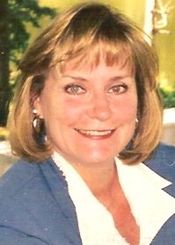 Sorry this is a bit late getting posted, but I spent July 29 through August 3 in San Francisco at the Romance Writers of America national conference. After living for several weeks with temps close to 100ş every day, it was a welcome change to experience the cool days and nights of San Francisco. Of course, I then had to return to the same sweltering heat I left in Kansas, but it was a nice Read More...
Some very hot days in June had me staying inside where it was cool and catching up on my reading. As you know, my personal preferences are romantic suspense and thrillers, though I do read other genres occasionally. Luckily, I picked some great ones and wasn't disappointed at all in my choices. Following are my recommendations: First is THE DECEIVED (Delacorte hardcover Read More...
My personal reading this past month included Jayne Ann Krentz's SIZZLE AND BURN (Putnam hardcover, 1/08), a modern-day tale about the Arcane Society. With complex and intriguing characters, as well as a great storyline, this paranormal novel was a compelling read that I could not put down. Great escapism from the everyday Read More...
A recommendation from my personal reading this past month is NOTORIOUS (Wm. Morrow hardcover, 3/08) by Michele Martinez. This novel of suspense is the fourth book featuring the sexy, savvy and hard-hitting federal prosecutor Melanie Vargas, who finds herself the only witness when a car bomb kills a fellow lawyer just after she Read More...
I have Spring Fever! Yes, spring has finally arrived in Kansas, along with the wind and rain. Hey, at least it isn't cold and snowy. I love the green rebirth and awakening of everything that's been brown and drab for so long. This reaffirmation of life is just what I need after a long, cold, wet winter. Even more to get excited about is that I've finalized plans to travel to San Read More...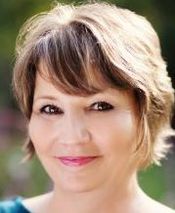 The shortest month of the year (February) found me writing one of my shorter columns, especially when you take into account a week's vacation. Here's just a sampling of the many great books to look forward to in March. On March 1, 2008, look for THE DEVIL'S FOOTPRINTS (Mira), the latest chilling, thrilling suspense novel by Read More...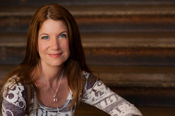 As those of you who read my column on a regular basis know, February is the month of love for me – and not just because of Valentine's Day. It's also when Allen and I celebrate our wedding anniversary. Here's wishing you lots of hugs and kisses this month (and not just the chocolate kind!). On January 29, 2008, the fourth installment in Susan Read More...
I hope all of you had a wonderfully joyous holiday season. I'm really anticipating that the year ahead is going to be a great one, so I want everyone to be thinking very positive thoughts! I didn't get as much personal reading done as I would have liked during December, since I had a lot of ARCs to read. A terrible ice storm came through our region of Kansas during the middle of Read More...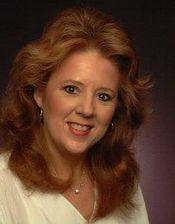 I hope all of you enjoyed a wonderful Thanksgiving, celebrating everything you have to be grateful for in your lives. And as the holiday season becomes more rushed and frantic, remember to take a little bit of time to relax and unwind (preferably with a good book). Nothing soothes my frazzled mind more than reading, even if it is for a short time. It makes my holidays that much happier. Read More...
This fall, ABC-TV is airing Women's Murder Club, based on a series of books written by James Patterson, with actress Angie Harmon playing the title role of Det. Lindsay Boxer. It is currently scheduled to run for 13 episodes. I've seen several installments of Read More...
1 - 25 of 64 ( First | more Tanzey Talk )