Jen's Jewels
Get the lowdown on your favorite authors with Jennifer Vido.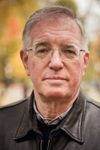 As we brace for what will surely be a pivotal election year for both sides of the aisle, what goes on behind closed doors in Washington is just as crucial. Our elected officials are entrusted with our good faith to act in accordance with our best interests whether it advances their political career or not. Sounds good on paper, but these days it seems it is becoming more of a challenge to achieve. This month Read More...

The simple way of life in the Amish community is much different than the hurriedness of the rest of today's world. Smartphones and social networking are widely used by most of us, while the Amish abstain from technology. Yet despite the difference in our cultures, both Amish and "English" alike know what it feels like to suffer when a loved one disappears. The angst of fearing the unknown is the same no matter what Read More...
Have you ever wondered what it would be like to trade places with a celebrity for just one day? The lavish lifestyle and fancy cars wouldn't be too hard to get used to, not to mention the designer clothes and footwear! Yet we forget that stardom is not just glitter and glitz. Being under the spotlight 24/7 takes its toll. All too often drug and alcohol abuse play a huge role in a Read More...

Sometimes the best medicine for nursing a broken heart is starting over in a new town. With a clean slate and no constant reminders of what could have been, it's a drastic yet practical way to move forward. Having the courage to move on by making a lifestyle change is a positive step towards healing. That is… unless your cheating husband decides to follow you and beg for forgiveness. This month's Read More...

With the joy of the holiday season comes an endless list of must-do preparations. From baking cookies to sending out Christmas cards, it seems like there are just not enough hours in the day to possibly get everything done. Have you ever imagined what it would be like if you could be in two different places at the same time? Think about it…you'd have a lot less stress and much more holiday Read More...
Being in high school is like a scary roller coaster ride...lots of emotional twists and turns on a path that feels like it's heading to nowhere. From unrequited love to relationships that last forever, it's the perfect time to test the waters before taking the leap into the pond of life. If only we knew back then what we know now. We wouldn't have wasted so many hours worrying over nonsense Read More...

When we were kids, life was so simple. We went to school, completed our homework, and then just played outside. On the weekends, it was family time peppered with baseball games and the occasional ballet recital. Nowadays, our kids are way overscheduled. Even trying to squeeze in a vacation can become a Herculean feat. If only we could go back to a simpler time when all we needed was a good conversation with the dearest Read More...

The college years are an adventurous time in a student's life. While discovering what the future may hold, special friendships evolve merely by happenstance. As the years go by, we reflect on these past relationships often wishing we could take a step back in time. But, what if one of your college chums contacted you asking for help? Would you be willing to risk it all in order to save a friend? This month Read More...

On the ten year anniversary of 9/11, many of us took time out of our hectic lives to reflect on what really matters to us as families and as a nation. Nowadays, the world is a much different place ...one in which our children will have to navigate using difficult life lessons as a guide from generations past. Together, we can build a brighter tomorrow for the children of today. This Read More...

There's just something special about a little black dress. Like a trusted friend, its presence provides comfort and warmth. Whether donned for an elegant affair or needed for the funeral of a loved one, this mainstay of every woman's wardrobe brings special meaning to life's precious moments. Without it, we simply would be lost. This month's Jen's Jewels Read More...

Sometimes life's biggest disappointments ironically turn out to be blessings in disguise. Whether it's not getting accepted into the college of your dreams or perhaps losing your one true love to a best friend, it feels as if the pain will never go away. And, just when you think you've hit rock bottom, the unexpected happens and you're back on top. The old adage rings true…tomorrow will be a Read More...

Reality television has forever changed the landscape of the entertainment industry. With a click of the remote, you can watch a dating show set in the wild or witness the drama of housewives stirring up trouble in some of the hottest cities in America. These days, it seems as if everyone is looking for his or her fifteen minutes of fame no matter what the cost. Whether it's good or bad for society is Read More...
1 - 12 of 131 ( First | more Jen's Jewels )