Scarlett Cole | Top 5 Inspirations for Preload Rock Stars
GIVEAWAY: $10 Amazon gift card and Preload

January 3, 2018
I'm so happy to be visiting Fresh Fiction today, and I thought I'd share with you a list of the things that inspired me to write my Preload rock star romance series. It was a culmination of lots of different things, so here goes:
The Boy Who Was Raised As A Dog by Dr. Bruce D. Perry, M.D., Ph.D.
As soon as I read this book by child psychologist, Bruce Perry, I immediately knew how the band came together. With traumas that would last well into adult life and backgrounds that would unite them in a care home instead of with a loving family of their own, the five men began to take shape. The case featured in the title became in the inspiration for Jordan's story in JORDAN RECLAIMED.
Toronto
I love my other home city!! I moved to Toronto in 2000, and over the next fifteen years, I'd meet my husband in a Toronto nightclub, and give birth to both of my children at St. Joseph's Hospital on Lake Shore Boulevard. I love Toronto with my whole heart, and the places in the stories are often places I've visited. For example, in ELLIOTT REDEEMED, Kendalee's son is in SickKids Hospital which treated my daughter for many years. And there is a scene in NIKAN REBUILT that takes place on Lake Shore overlooking Lake Ontario, right near where we used to live. I wanted to share my love affair with Toronto with my readers.
Love of Music, especially Metal!
Music plays a huge role in my life and in my stories. My husband and I routinely go out on date nights to watch live music. One year, we made it to thirty-two concerts. I've seen so many great acts from the Pixies and Bob Dylan to Lady Gaga and Jane's Addiction. I have a soft spot for old-school metal. Metallica, KORN, Iron Maiden, Black Sabbath, and Judas Priest, for example. I knew when I started writing that I would eventually write a rock star romance series. I listen to music when I write, and always include musical references in my stories. Musical style plays a large role in Nik's story in NIKAN REBUILT.
Residential schools in Canada
Over 150,000 First Nations, Métis, and Inuit children were forcibly removed from their families and sent to 'residential schools' which were funded by the government, but run by the church. Often, these schools were hundreds of miles from their families, and the goal was to assimilate them into the "Canadian" colonized way. They were removed from their culture, not allowed to speak their language, and often suffered from abuse. The last residential school only closed in the mid-1990s. Many people don't know this shameful part of Canadian history, and I really wanted to weave it in as a backdrop for Nikan's story.
The importance of family
My mom always said that houses filled with love have elastic walls, and I wanted that to filter over into the group home the men grew up in. It was important to me to create a relationship between these men that was as real as any blood-relationship. They say you can't choose your family, but the boys of PRELOAD would disagree. They chose each other! I hope you love reading Nikan and Jenny's story.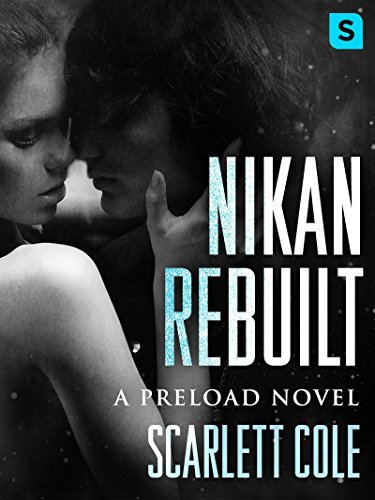 What happens when fate pushes a rockstar and the only girl he's ever loved back into each other's lives?
Nikan plays his seven-string and sings back-up the way he lives life. Fast, easy and hot as hell.
Jenny lives her life helping give kids a safe place to call home.
Their lives are about as far apart as can be, the millionaire and the coupon cutter, but if they can trust their hearts, they might have a second chance at the type of love to last a lifetime.
Romance Contemporary [Swerve, On Sale: January 2, 2018, e-Book, ISBN: 9781250132437 / eISBN: 9781250132437]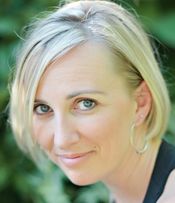 The tattoo across my right hip says it all really. A Life Less Ordinary. Inked by the amazingly talented Luke Wessman at the Wooster Street Social Club (a.k.a. New York Ink). Why is it important? Well, it sums up my view on life. That we should all aspire to live a life that is less boring, less predictable. Be bold, and do something amazing. I've made some crazy choices. I've been a car maker, a consultant, and even a senior executive at a large retailer running strategy. Born in England, spent time in the U.S. and Japan, before ending up in Canada were I met my own, personal hero – all six and a half feet of him. Both of us are scorpios! Yeah, I know! Should have checked the astrological signs earlier, but somehow it works for us. We have two amazing kids, who I either could never part with or could easily be convinced to sell on e-bay.
I've wanted to be a writer for a really long time. Check through my office cupboards or my computer and you'll find half written stories and character descriptions everywhere. Now I'm getting the chance to follow that dream.
Scarlett is giving away a $10 Amazon GC + ebook of Jordan Reclaimed & Elliott Redeemed. Just tell us what your inspirations for a book would be.
Comments
32 comments posted.
Re: Scarlett Cole | Top 5 Inspirations for Preload Rock Stars

I think real life tends to inspire me, so what I hear about others. Like the schools in Canada. There were similar things here in the United States where Native American kids were forced to schools away from their families and taught to assimilate.
(Pam Howell 9:52am January 3)
I think life inspires story lines. Just keeping note of what's going on around you and then spinning a tale. But that is much easier said than done - so I leave it to talented authors.
(Nancy Reynolds 9:58am January 3)
My inspiration would be what I wish my love life was like.
(Racquelle Robinson 5:00pm January 3)
Observing people l writing their backstory.
(Kathleen Bylsma 5:30pm January 3)
The adventures of my young nephew
(Colleen Conklin 8:37pm January 3)
I'm not a writer. Just putting that out there. But, if
I were, I would go to my grandparents and great
grandparents, and then my inlaws for inspiration. So
much history, so many exciting stories. My great
grandfather came to America under his best friend's name
because he was a wanted man in Europe. He had been a
double agent in the Franco-Prussian War. They came on
money from selling his wife's jewels. She had been minor
royalty that he had gotten "in trouble". Her family
refused to allow the match, so they eloped. I could go
on, but you kind of get the drift. Sometimes, I think
people overlook the obvious when it comes to inspiration.
We all have families....
(Marcia Berbeza 1:56am January 4)
My ancestors and their trials and tribulations which is
meaningful and memorable.
(Sharon Berger 11:20am January 4)
A sexy cowboy who given up on love, finds the greatest love
ever, in a shy but good orphan girl turning into womanhood
(Tiffany Miles 3:23pm January 4)
My inspiration for books is writing something i would want
to read myself. You know that book that you always have the
want to read but no matter how hard you look you cant seem
to find one that fits your idea perfectly. This is my
inspiration.
(Tori Valenzuela 4:35pm January 4)
It is hard to know what would inspire, could be a news
title or article, or a song lyric. What if one had a
sophisticated hero who had the attitude of, "I will show
you the world, shining, shimmering, splendid..." and the
heroine's response was, "Yeah, about that. What else you
got?"
(G. Bisbjerg 10:50pm January 4)
I would be inspired to write a book by my own personal life experiences.
Let the girl have her dream hea.
(Jenn Hudson 1:28pm January 5)
I'm not a writer but if I was to write a book my inspiration would be Daryl
Dixon from The Walking Dead. On the show he hasn't had a love interest
yet and I would love to write a book about a character based on him finding
love in the zombie apocalypse.
(Bobby-Jo Boyes 2:51pm January 5)
Interesting rec on the Perry book, I'll have to check thay
one out.
(Richard Brandt 2:49am January 6)
Being a twin, I think twins liking the same guy make for an interesting story. (I
speak from experience)
(Joy Isley 12:55pm January 6)
I can't write and I wish I could. I do love to read and I think every writer puts a little of them self into every book they write. PS: LOVE Metallica
(Jennifer Beck 1:59pm January 6)
If I were a writer, it would be my family.
(Cheryl Haut 8:14pm January 6)
If I was a writer I would use past experiences, and family
as inspiration. I think it would be easier to write, and
show heart if you know a lot about the subject.
(Robin Tindle 1:10am January 7)
Inspiration comes from within, parts of myself and parts of my background
filter through all my stories. But those parts are held by women stronger or
more tenacious than I am. Add in some romance, some family, and a
sprinkling of pop culture/music/entertainment.
(Myria Fry 7:04am January 7)
I'm not a writer, but I come across so many people whose
stories make me wish I had the talent to do them justice.
(Deb Philippon 7:27am January 7)
If I was a writer, I think I would use some of my eccentric family members and neighbors as characters.
(Anna Speed 1:04pm January 7)
I would draw inspiration from real-life situations,
personal experience, and different cultures. Research would
be great because I love learning new things.
(Jeannie Platt 1:08pm January 7)
If I were a writer, my Southern roots would be the
inspiration. My great grandfather came off the mountain
and had never seen running water before, or an indoor
bathroom. Amazing family history.
(Sally Baldwin 1:18pm January 7)
If I were a writer I would draw from our demoralizing society and the
fears and dangers that I see everyday
(James Lee 1:58pm January 7)
My inspiration would be my own children's lives. They each
have such an interesting story.
(Lynn Rackley 2:17pm January 7)
I would have to base my book on my father, Al Bernstein, who aspired to be a writer but wound up in the dry cleaning business. He did go on to write quips for Reader's Digest and short stories for many publications but never quite realized his dream as an author. I am trying to carry out his legacy by writing about him whenever I can.
(Susan Coster 4:07pm January 7)
A clean romance with a little suspense.
(Nancy Luebke 4:57pm January 7)
I'm inspired by people who go out of their way to be kind to others. I can't seem to read enough about folks who are passionate about animal rescue, the homeless, the hungry, the elderly, etc. It reminds me that people really can change the world. If I ever wrote a book, it would probably be about these types of heroes.
(Nancy Marcho 5:15pm January 7)
Any book I read has to have dry humor. Otherwise the plot is pretty much the same.....I think...
(Clydia DeFreese 5:21pm January 7)
stop and listen, every day... amazing what stories are out there!
(Vickie Gallo 5:38pm January 7)
Inspiration would be a good story
(Gary Bronstein 8:56pm January 7)
The book sounds interesting , thanks.
(Deb Pelletier 11:02pm January 7)
My inspiration would be my life, the ups and downs.
(Carrie Edmunds 2:07am January 8)
Registered users may leave comments.
Log in or register now!