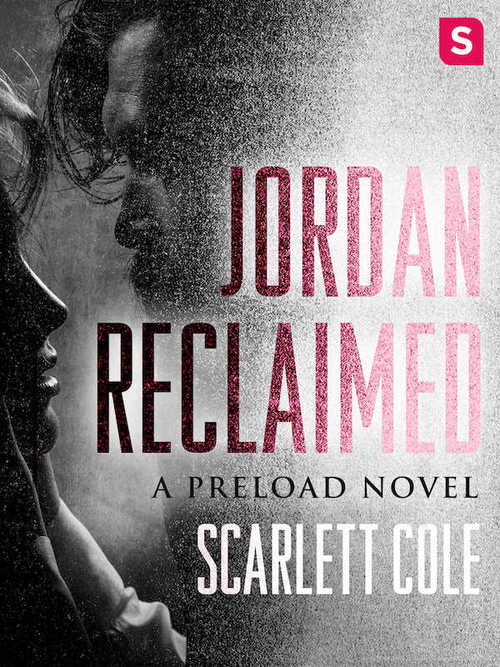 Purchase
Preload
Swerve
March 2017
On Sale: February 28, 2017
256 pages
ISBN: 125015376X
EAN: 9781250153760
Kindle: B01M3X4F7O
e-Book
Add to Wish List

He's a rocker, she's a ballerina, they're worlds apart yet just what the other needs. From Scarlett Cole comes Jordan Reclaimed, the first emotional standalone romance that takes readers into the band Preload.
Jordan Steele's life began when he was ten. When he was taken from his parents and a house that was never a home. When he met his brothers, the other lost and abandoned boys in his group home. When he learned what friendship and family and love looked like.
Now he's made good, touring the world with the band he and his brothers formed in that crowded group home. No one but his found family really knows the man under the fame and fortune, the scars he hides behind the rockstar lifestyle. Until he sees her through the windows of the National Ballet, dancing, and suddenly the world doesn't seem so dark.
Aleksandra Artemov ticks all the ballet boxes. Father a legendary Kirov dancer. Check. Prepping since birth for classical ballet. Check. Compulsive control over the food she eats. Check. Principal dancer at The National Ballet of Canada. Check. But what she craves is freedom.
She craves Jordan.
Everything about him should terrify her. His size, his tattoos, his edge. But he doesn't. He stirs her very soul. Jordan has nothing but himself to offer her, and he's never been good enough for anyone. Can he figure out how to face his own demons before he loses his light for good?
Preload
Comments
17 comments posted.
Re: Jordan Reclaimed

I like Kristen Ashley Colorado Mountain Men series. There is
also a another e series that has throw away kids forming a
family and band that I love! Just wish I could remember the
author an d title! :( Both series emphasize family is what you
make it.
(Kathleen Bylsma 5:05pm February 28, 2017)
I love Nina Lane's "Spiral Of Bliss" series! It's my
absolute favorite series that have more than three books!!
(Tiffany Engler 5:42pm February 28, 2017)
Kim Harrison's Hollows Series I love witches
(Ricardo Gonzalez 7:30pm February 28, 2017)
Gosh, I have so many favorite series, but I've been
reading the Outander books for close to 25 years now.
I've read, re-read, purchased in every format, and still
love them. There is a depth that I can't find in many
other stories and while there is a grimness to every book,
there is also a redemptive quality and happiness to be
grasped as well. There is love. Not the mushy, everyone
is beautiful kind, but the "I'll love you when your're old
and gray and I know all your secrets and STILL love you"
kind.
(Marcia Berbeza 7:46pm February 28, 2017)
I a a fan of many different series, but one that I have every book to is JD Robb's In Death series!
(Colleen Conklin 8:12pm February 28, 2017)
One of my favorites is the Montana Creeds Series by Linda Lael Miller. This is one of the first series that introduced me to one of my favorite genres.
(Leni Kaye 8:26pm February 28, 2017)
I like the Fool's Gold series by Susan Mallery -- you can
get really wrapped up in the character's lives, and laugh
and cry with them. Robyn Carr's Virgin River series is
just as good, as are the newer offshoots. She deals with
abuse and alcoholism and PTSD and doesn't pussy-foot
around the issues.
(Sandy Haber 8:44pm February 28, 2017)
I'm a rom-com gal and absolutely love Penny Reid's Knitting
in the City Series and it's spin-off, The Winston Bros.
Series.
(Terrill Rosado 9:44pm February 28, 2017)
I like series written by Mary Balogh, Elizabeth Hoyt and JD Robb.
(Susan Jang 10:29pm February 28, 2017)
I love a lot of series. Harry Potter is probably my favorite.
(Pam Howell 5:44am March 1, 2017)
I love many series, but my favorites have been from Janelle
Taylor, Rosanne Bittner and Vicki Lewis Thompson.
(Edward Washington 8:21am March 1, 2017)
I enjoyed Mary Balogh's Survivor series. The individual survivors had such a strong bond with each other, and they supported one another in their roads to healing and love.
(Cheryl Castings 11:40am March 1, 2017)
I've followed a few series, but my favorite is Steig Larsson's
Girl Who ... books. I was so drawn in, I read them slowly because
I knew there wouldn't be anymore (although I could see the opening
for a fourth book).
(Deb Philippon 5:16pm March 1, 2017)
Game of Thrones as been my favorite series. I do not the interplay of the
characters and how they interact over a long period of time.
(Diane McMahon 8:11am March 2, 2017)
Elaborating on my previous post, I have two favorite series:

Historical Romance:"Savage Destiny", by Rosanne Bittner.

Contemporary Romance: "www.girl-gear.com" by Alison Kent.
(Edward Washington 10:46am March 3, 2017)
Anne Bishop's "The Others" series has been a great escape!
Looking forward to the next release "Etched In Bone" this
coming Tuesday.
(Anna Mekus 2:23pm March 3, 2017)
I like the Outlander series, love Highlands.
(Deb Pelletier 10:32pm March 3, 2017)
Registered users may leave comments.
Log in or register now!