Lady Georgie is BACK!
GIVEAWAY Too!

August 7, 2017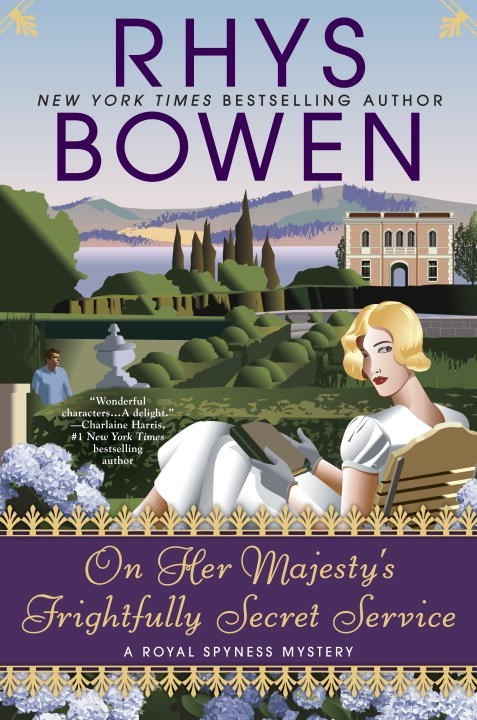 On Her Majesty's Frightfully Secret Service
Rhys Bowen
AVAILABLE
Royal Spyness Mystery #11

August 2017
On Sale: August 1, 2017
Featuring: Lady Georgiana Rannoch
304 pages
ISBN: 042528350X
EAN: 9780425283509
Kindle: B01N023LH3
Hardcover / e-Book
Add to Wish List

Also by Rhys Bowen:
Four Funerals and Maybe a Wedding, August 2018
On Her Majesty\'s Frightfully Secret Service, July 2018
The Tuscan Child, February 2018
Crowned and Dangerous, August 2017

Set a course with Georgie!
In the new Royal Spyness Mystery from the New York Times bestselling author of Crowned and Dangerous, Lady Georgiana Rannoch juggles secret missions from the Queen, Darcy, and her mother. But it's all in a day's work when you're thirty-fifth in line to the British Crown.
When Darcy runs off on another secret assignment, I am left to figure out how to travel to Italy sans maid and chaperone to help my dear friend Belinda, as she awaits the birth of her baby alone. An opportunity presents itself in a most unexpected way—my cousin the queen is in need of a spy to attend a house party in the Italian lake country. The Prince of Wales and the dreadful Mrs. Simpson have been invited, and Her Majesty is anxious to thwart a possible secret wedding.
What luck! A chance to see Belinda and please the queen as I seek her permission to relinquish my claim to the throne so I can marry Darcy. Only that's as far as my good fortune takes me. I soon discover that Mummy is attending the villa party and she has her own secret task for me. Then, Darcy shows up and tells me that the fate of a world on the brink of war could very well depend on what I overhear at dinner! I shouldn't be all that surprised when one of my fellow guests is murdered and my Italian holiday becomes a nightmare...
Mystery Historical [Berkley, On Sale: August 1, 2017, Hardcover / e-Book, ISBN: 9780425283509 / eISBN: 9780698410251]

Grab a Cuppa, Sit Back, and Enjoy!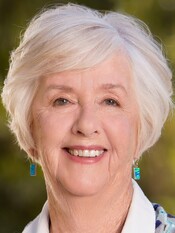 Rhys Bowen is the New York Times Bestselling Author of the Royal Spyness Series, Molly Murphy Mysteries, and Constable Evans. She has won the Agatha Best Novel Award and has been nominated for the Edgar Best Novel. Rhys's titles have received rave reviews around the globe.
On March 1, 2017, Rhys is excited to announce the publication of her first big stand-alone thriller, IN FARLEIGH FIELD, set in World War Two at an English stately home. It has already received stellar reviews.
Rhys currently writes two mystery series, the atmospheric Molly Murphy novels, about a feisty Irish immigrant in 1900s New York City, and the funny and sexy Royal Spyness mysteries, about a penniless minor royal in 1930s Britain. Her books have made bestseller lists, garnered many awards, nominations, and starred reviews. She was born in England and married into a family with historic royal connections. She now divides her time between California and Arizona.
Royal Spyness
Set in 1930s, a Royal solves crimes for the Queen
Win a copy of ON HER MAJESTY'S FRIGHTFULLY SECRET SERVICE.
Comments
23 comments posted.
I love this series. Thanks.
(Pam Howell 7:19am August 8)
I love this series and enjoy all of Rhys Bowen's captivating
novels.
(Sharon Berger 9:11am August 8)
Spies and a British accent is my kind of cozy mystery.
(Alyson Widen 3:55pm August 8)
Love this series!
(Doris Losey 7:22pm August 8)
This story sounds like a lot of fun! I would love to read
this!
(Tanja Dancy 8:41pm August 8)

(Linda Knowles 10:24pm August 8)
I love this series!
(May Pau 10:38pm August 8)
Sounds great, keep up the good work!
(Dynal Roberson 12:19pm August 9)
My kind of read. I love the covers.
(Leona Olson 11:42am August 9)
This series sounds delightful.
(Phyllis Lamken 2:07pm August 9)
I love this series, can't wait to read the next book.
(Mary Smith 2:54pm August 9)
This is such a great series. The covers on these books get
attention from other readers who appreciate books to hold
and read.
(Rosemary Simm 3:18pm August 9)
I enjoy spy stories. Thanks for this opportunity.
(Nancy Luebke 4:25pm August 9)
It sounds wonderful,
(Judy Gregory 6:06pm August 9)
This is a wonderful series! I have enjoyed every book and look forward to
reading this latest adventure of Georgie's!
(Karen Dyer 6:52pm August 9)
This is a great series that i haven;t had the chance to
start but would love to read and review !
(Peggy Clayton 12:50pm August 10)
Sounds like a good book I would like to read.
(Susan Beamon 2:43am August 10)
This is one of my favorite series. I would like Lady Georgie as a friend. I
can only imagine the trouble we could get in to!
(Teri Donaldson 5:46am August 10)
Very enjoyable series to read! Keep it up!! :)
(Sharon Shearouse 12:32pm August 10)
Sounds like a fun read!
(Angela Daffern 11:15am August 11)
i wonder if living royalty was like this when diana and fergie were under the queen's wing?
(Beverly Harrold 7:34pm August 11)
This sounds like a fun book to read. Thanks for the chance to win it.
(Anna Speed 12:38pm August 12)
I like the stylish covers! I would be delighted to learn more about Darcy's secret
assignment!
(John Smith 9:02pm August 12)
Registered users may leave comments.
Log in or register now!