Kat Martin | On the Road to Alaska

May 27, 2015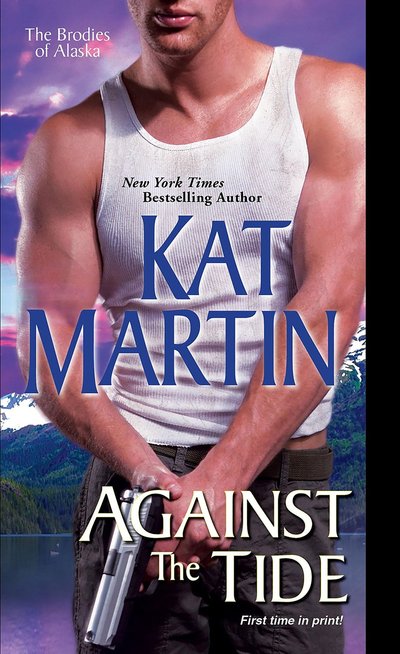 AVAILABLE
Brodies of Alaska #3

June 2015
On Sale: May 26, 2015
Featuring: Liv Chandler; Rafe Brodie
400 pages
ISBN: 1420133861
EAN: 9781420133868
Kindle: B00ONTR60Q
Paperback / e-Book
Add to Wish List

Also by Kat Martin:
The Deception, September 2019
Add to review list
The Conspiracy, August 2019
The Secret, June 2019
Add to review list
Hot Rain, March 2019

The idea for a trilogy set in Alaska began when my husband and I took a road trip several years ago all the way to Fairbanks and back. We loved it, couldn't wait to go again.
A second trip seemed the perfect opportunity to develop plots and characters for books about the three brothers I had decided to write. I wanted to get deeper into setting and story, and at the same time enjoy an exciting adventure.
Having traveled the famous Alkan Highway on the first trip, I knew the five- thousand-mile journey wouldn't be any picnic--especially not in the back of a pickup camper! But the beauty of the vast landscape and its interesting people were a lure that was impossible to resist.
And so the Brodies of Alaska trilogy was born. Dylan, Nick, and Rafe Brodie all have high-action adventure stories that lead them to the perfect woman.
In AGAINST THE TIDE, Rafe Brodie is the owner of a small fleet of charter fishing boats in Valdez, Alaska. He's the oldest of the brothers and the most dedicated bachelor. But there's a woman in town who intrigues him. Olivia Chandler recently moved to Valdez, appearing, it seemed, out of nowhere. Olivia runs the local café, but mostly she keeps to herself.
The woman is beautiful but mysterious. Rafe senses a troubled past, but can't stop his fierce attraction, or the feeling he needs to protect her. When his first mate is murdered, Rafe and Olivia work together to help solve the crime. But as the danger heightens, Rafe is more and more convinced Olivia is running from something--or someone.
Something terrible is coming to Valdez and even Rafe can't protect her forever.
I hope you'll watch for Rafe and Olivia in AGAINST THE TIDE. Till then, very best wishes and happy reading, Kat
GIVEAWAY
Readers, where would you love to go on a road trip? Leave a comment below and be entered for a chance to
win an autographed copy of AGAINST THE TIDE!
New York Times bestselling author Kat Martin is a graduate of the University of California at Santa Barbara where she majored in Anthropology and also studied History. She is married to L.J. Martin, author of western, non- fiction, and suspense novels.
Kat has written more than sixty-five novels. Sixteen million copies of her books are in print and she has been published in twenty foreign countries, including Japan, France, Germany, Argentina, Greece, China, Russia, and Spain.
Born in Bakersfield, California, Kat currently resides in Missoula, Montana, on a small ranch in the beautiful Sapphire mountains. Her last eleven books have hit the prestigious New York Times bestseller list. Both AGAINST THE WILD and AGAINST THE SKY took top ten spots. AGAINST THE TIDE the 3rd book in the Brodies of Alaska series will hit shelves in May!
KatMartin.com | Facebook | Book Trailer for Against the Tide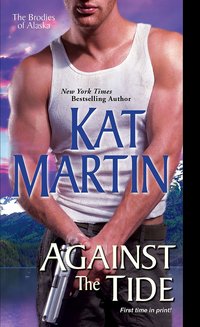 Secrets—and safety—melt under a midnight sun…
Liv Chandler is running for her life, and the cops haven't been able to do a thing to help. But there's one man who makes her feel safe, no matter what… rugged charter boat captain Rafe Brodie.
To Rafe, Liv is a beautiful mystery, one he can't ignore. He means to unearth her secrets, and in the process, if luck is on his side, maybe the spark between them will ignite.
But Liv's past is more dangerous than Rafe could guess, and when his first mate turns up dead, she fears that she's next. That there's something else coming she can't see. That even Rafe and the remote village of Valdez, Alaska can't protect her forever…
Comments
37 comments posted.
Re: Kat Martin | On the Road to Alaska

I'd love to travel Route 66. I think that would be fun and educational.
(Marcy Shuler 1:09am May 27, 2015)
My Dad used to take us on road trips every weekend through
farm country. The sights were just beautiful. That was a long
time ago and I've never forgotten. I'd love to start this same
road trips again. Just travel through country roads. I'm
looking forward to reading this series Kat. Thanks for the
chance.
Carol L
Lucky4750 (at) aol (dot) com
(Carol Luciano 5:19am May 27, 2015)
Anywhere--Wherever the roads lead!
(Nancy Ludvik 9:54am May 27, 2015)
I've always wanted to see Alaska as well as Montana, Idaho,
Colorado, North and South Dakota, and a couple other states.
They would be great states to see on the way to Alaska from
where I live!! What a wonderful road trip that would make!!
I know a few people who have been fortunate enough to go to
Alaska, and not one of them have been disappointed with
their trip. That always whets my appetite to visit there,
since my Husband and I used to go camping all the time, so
this would just be a step up, just with more bears and more
wildlife!! Perhaps I can persuade him to go yet!! I'm
looking forward to reading your trilogy!!
(Peggy Roberson 10:11am May 27, 2015)
I'd love to tour the National Parks.
(Mary Chin 10:44am May 27, 2015)
This fall my husband and I are taking a road trip to a few National Parks. We are going to Yellowstone, the Grand Tetons, the Badlands, and Mount Rushmore.
(Cheryl Castings 10:46am May 27, 2015)
I would like to go on a road trip to the Northwest. I haven't visited that area and
would like to get out of the heat of Arizona in the summertime.
(Joy Isley 11:35am May 27, 2015)
Have not travelled much, but one day I would love to see more of the west coast.
(Colleen Conklin 1:04pm May 27, 2015)
Although I would love to do several road trips here in
the US, my heart has always wanted to do a LONG leisurely
trip of SCOTLAND. I have done Route 66 for the most
part, I have done south to north and northeast to
southwest. I still have route 1 in California and Alaska
as well as Canada to do. But to get to Scotland would
the BEST.
(Tina Ullrich 1:29pm May 27, 2015)
I've always wanted to go back to the North Eastern coast in
the autumn. I would love to see the leaves changing.
(Kimberley Coover 1:57pm May 27, 2015)
I want to go to Dollywood.
(Charlene Fraley 11:30pm May 27, 2015)
We travel by RV all around the country whenever time and budget allow, taking first our children and now our grandchildren to show them the wonders this country has to offer. We still want to see Alaska, Maine and New Hampshire.
(Sharon Mitchell 2:52am May 28, 2015)
I would love to take a road trip through the Maritime
provinces.
(Deb Philippon 11:00am May 28, 2015)
I'd like to take a road trip through an area I have not traveled frequently--the U.S. Northwest. Thanks for the post and giveaway.
(G S Moch 1:34pm May 28, 2015)
A road trip through the Canadian Rockies.
(Sharon Berger 1:41pm May 28, 2015)
I would love to go anywhere since health issues have prevented our traveling for three years. The biggest thing on my bucket list is to see the ocean again, so, I would say road trip to any beach would be my choice! Waves, seagulls, and mostly palm trees would be wonderful to see again!
(Connie Sahn 2:03pm May 28, 2015)
I want to take old Route 66 to California. I live in Chicago & love the stories about it.
(Kristine Murphy 2:30pm May 28, 2015)
I've always wanted to see the Grand Canyon and I think that
would be a fun road trip!
(Jolene Allcock 2:49pm May 28, 2015)
I've read so many good things about this book. Thanks for this
opportunity.
(Nancy Luebke 3:53pm May 28, 2015)
I've always wanted to go to all the outer edges of the Big USA . Instead of going around the world , I'll enjoy going around the USA .
(Joan Thrasher 4:04pm May 28, 2015)
happy Thursday night friends
(Emily Stemp 8:06pm May 28, 2015)
A leisurely trip down the Blue Ridge Parkway taking side
trips to the small towns along the way.
(Irene Menge 9:21pm May 28, 2015)
I would love to take a slow trip through Canada. Their gardens are fabulous!
(Gladys Paradowski 1:04am May 29, 2015)
loved CHatting with Kat on the Writtersapce chats
(Emily Stemp 1:34pm May 29, 2015)
I'd love to go back to Calgary
(Lindsey Andronak 3:45pm May 29, 2015)
My husband and I used to love to jump in the car and take
road trips before the kids came along and then afterwards it
was Hershey Park, Sesame Place and Disney World. Now that
they are older I would like to take a trip through the
northern states starting from New York and then ending up in
Alaska. That would definitely be on my "bucket list"!!
(Jane Frisch 3:58pm May 29, 2015)
I want to go to Nashville
(Vicki Clevinger 8:02pm May 29, 2015)
When I was younger, I used to love going on road trips. Now, I
have several health issues that make it very uncomfortable. I
think in addition to WHERE you're going, WHO you go with is the
most important part of a road trip.
(Marcia Berbeza 12:52pm May 30, 2015)
I totally agree with Nancy Ludvik's answer :)
(Holly Loch 1:55am May 30, 2015)
Can't wait to read it
(Cindy Blakemore 5:48am May 30, 2015)
I'd love to visit Alaska. I've heard of the beauty of the whole state. I'd love to see Denali National Park. Eventually I want to visit all of the national parks in the USA.
(Laurie Gommermann 10:57am May 30, 2015)
I would love to take a road trip public libraries across the country. :-)
(Gloria Shaw 4:04pm May 30, 2015)
I want to travel the east coast with my husband. He has had
a stroke so traveling is difficult. But one can dream.
(Sherry Cockerham 11:59pm May 30, 2015)
happy Sunday friends
(Emily Stemp 2:01pm May 31, 2015)
Living in Vancouver, British Columbia provides many opportunities for camping whether it is Vancouver Island, the Okanagan or Rockies
(Susan Jang 10:28pm May 31, 2015)
I've always wanted to visit every province and state. I
still have a ways to go to fulfill that list.
(Lisa White 11:04pm May 31, 2015)
Traveling across Canada and visiting historic towns.
(Brittney White 11:18pm May 31, 2015)
Registered users may leave comments.
Log in or register now!