Sharon Lathan | TRAVELING THROUGH DERBYSHIRE WITH THE DARCYS

September 10, 2009
Loving Mr. Darcy
Sharon Lathan
AVAILABLE
Journeys Beyond Pemberley

September 2009
On Sale: September 1, 2009
448 pages
ISBN: 1402217412
EAN: 9781402217418
Paperback
$14.99
Add to Wish List

Also by Sharon Lathan:
Darcy and Elizabeth: A Season of Courtship, March 2014
The Passions Of Dr. Darcy, April 2013
Miss Darcy Falls in Love, November 2011
The Trouble With Mr. Darcy, April 2011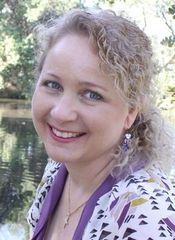 Oh how I wish I could share with you all my personal adventures walking and driving over the pastoral hills and valleys of Derbyshire, England. But, alas, that is not the case. Among the many challenges I faced in writing my sequel series to Jane Austen's Pride & Prejudice was the fact that this American girl has never stepped foot in the United Kingdom. Research in all its myriad facets became a way of life as I undertook the task of revealing life as it would have been lived 200 hundred years ago in Regency England. On the top of the list was the necessity to know as much about Derbyshire as I possibly could. This, after all, is where Pemberley is located and the county that the Darcys would have called home for uncounted decades prior. I needed to visualize the landscape, smell the indigenous flowers, hear the rumble of the River Derwent, feel the breeze on my skin, etc.
Thank goodness for the internet with its wealth of maps, photographs, tourist websites, and historical articles. As I examined endless pages, I not only got a firm grip on what the land would have been like two centuries ago, I fell in love with the history. It was then that I decided Darcy was going to take his new wife on a tour of his ancestral shire. While Lizzy and Darcy explore old churches, ruined castles, bustling villages, and grand Manors, the reader goes along for the ride. I endeavored to make it fun and romantic as well as informative.
Derbyshire is located in the east Midlands of England nestled between five other Shires smack in the middle of the island kingdom. Lizzy and Darcy travel through the southern districts surrounding Derby and to the eastern environs in a quartet of chapters that explores the history and landscape of this beautiful shire. In Darcy's time the county would have been largely pastoral with immense spaces of green emptiness between tiny hamlets. Imagine the beauty and serenity of sedately riding through such a picturesque terrain! Rivers are numerous, cutting through the undulating farmland to the south and rocky mountains to the north. Equally known for her extensive agriculture and mineral quarries, Derbyshire is wildly diverse. Great fun to plot adventures for our loving couple!
A brief historical backdrop: The town Derby, first built as a Roman fort named Derventio, was renamed Northworthy by the Saxons and was part of the Kingdom of Mercia. Somewhere in the 9th century it was changed to Derby. According to the Domesday Book commissioned by William the Norman Conqueror in 1066, Derbyshire already existed by that name and has since. There is some debate as to the origin of Derby, but the general consensus is that it is a derivation of the Dutch and Gaelic name Djura-by, or Deoraby in the Anglo-Saxon, which translated as "Village of the Deer," so named for the wild red deer that inhabit the region.
Thus you can imagine that the influences of Roman, Saxon, and Norman cultures are plenteous. My love of history inspired me to instill that same passion into William and Elizabeth. Beginning in Derby, the Darcys spend a week leisurely sightseeing and shopping. After nearly depleting a toy store and infant paraphernalia shop, they visit such historic places as Wollaton Hall, Swarkestone Bridge, Calke Abbey, Repton school for boys, Tutbury Castle, Hardwick Hall, Bolsover Castle, and several Saxon-age churches. Along the way they laugh, love, socialize, and experience a few dramatic encounters. Never a dull moment!
Intrigued? I hope so! Come by my website to read more of my saga for the Darcys and their friends: www.darcysaga.net Remember, in my world happily-ever-after comes true!
About the Author
Sharon Lathan is a native Californian currently residing amid corn, cotton, and cows in the sunny city of Hanford. She divides her time as homemaker nurturing a husband and two children, plus the cat, dog, and fish; while also working as a Registered Nurse in a Neonatal ICU. Somewhere in there she finds time to write! Sharon Lathan can be found on her website/blog at:www.darcysaga.net, on Facebook as "Sharon Lathan", on Twitter as "SharonLathan," and on the Casablanca Authors' blog.
Comments
20 comments posted.
Re: Sharon Lathan | TRAVELING THROUGH DERBYSHIRE WITH THE DARCYS

I'm a bit of an armchair traveler myself! That is why I read...
(Shannon Scott 11:30am September 10, 2009)
Sharon from on SL to another I congratulate on your EXCELLANT descriptions of DERBYSHIRE. Your ittenary of where the Darcy's traveled brought back memories back of my trip there in the early 70's. I enjoyed the landscape but what I was in awe of was the lush GREEN. I suppose it's from all the mist from the UK surrounded by water. I have and had come from the Midwest (Nebraska our country's heartland) and have NEVER seen this green anywhere in America!
(Susan Lathen 4:35pm September 10, 2009)
Good morning! First I have to give a HUGE thanks to the Fresh Fiction folks for honoring me by allowing me to be here today and talk about my novels. I appreciate SO much that this great website lists all 3 of my novels so visitors can find me. Thanks!!

Hi Shannon! I wish I could be more than just an armchair traveler, but until the lotto winnings happen - yeah, right! - I guess it will have to do. I do know I have fallen in love with England and that would definitely be my #1 destination point.

Anyone else have a favorite destination dream? Tell me about it!

Sharon
(Sharon Lathan 4:39pm September 10, 2009)
Hey Susan! I had to do a double take, thinking I had typed my name in wrong! Wow, almost a "Lathan." We so rarely see our name anywhere. How cool!

Well, I am envious right off, I'll confess. I dream daily of England. And you are right about the green. Practically every picture I find is a vivid green. Thanks for posting and for the compliment on my descriptions. I really do try to paint a lush picture of this lush land.
(Sharon Lathan 4:43pm September 10, 2009)
Hi Sharon,
Based on the success of your sequels I would say traveling to England was not necessary :)

However, I think it would be great if you treated yourself to a trip if Loving Mr. Darcy does well....after all you could probably write part of it off as business expenses :)
(Carrie Divine 5:58pm September 10, 2009)
Pride and Prejudice was always my favorite. I'm sorry to say I have not read your sequels yet. I've now added them to my to-read list. One favorite destination I want to see is Scotland. I always picture my husband and I (him in a kilt) standing on a hill looking over a beautiful valley with bagpipes serenading us. Then maybe a breeze could blow his kilt up, mmm.... :)
(Theresa Buckholtz 6:50pm September 10, 2009)
HI Carrie. Thanks for that! I do hope (and seriously pray) that success will buy me a trip to England - completely for research purposes, of course :) - but time will tell.

Well, Theresa, dare I say that you MUST give my sequels a chance then? :) Yes, if I ever get to England I will definitely take the time to swing a bit north and check out the Highlands. I hope your dream comes true as well.

Thanks for stopping by ladies!
(Sharon Lathan 7:30pm September 10, 2009)
I also love learning about
interesting places when I
read. It really adds to the
flavor of the story when
landmarks are used that might
be familiar, even in a small
way, to the reader.
Margay
(Margay Roberge 7:36pm September 10, 2009)
Sharon Lathan: Thank you for your evocative post.

I too wish I could visit Derbyshire, and all the places in the UK I've read about. But that would take a "vacation" of a couple of years!

Another country tying for first place on my list of overseas vacation destinations is Greece. It calls to me the way the sirens called to Odysseus. Oh, by the way, I'm an ancient history buff. (She added, most unnecessarily.)

However, right now I'm stuck in a small town in Arkansas. As you noted, thank goodness for the Internet---and for writers like you who bring these faraway places to those of us who can't go there otherwise.

Keep up the good work!

---Mary Anne Landers
www.facebook.com/maryannelanders
(Mary Anne Landers 9:07pm September 10, 2009)
Thank you for giving us the benefit of your research. I wish that I could visit Derbyshire. I love your series and am lookforward to the next installment.
(Rosemary Krejsa 9:49pm September 10, 2009)
Hi Margay! Nice to see you here too. I totally agree with you. When I read I want to feel the atmosphere as well as envision the physical surroundings. Making it real and relatable, even if set in a long ago time is the key. I strive to bring that into my writing.

Thank you, Mary Anne. I am glad you enjoyed my mini-essay. There are so many places in this wide world I would love to go. Picking any one would indeed be tough. England calls due to my writing, but the truth is there are so many places I would jump at the chance to visit. Even Arkansas! Never been there either!

Hi Rosemary! Nice to meet a satisfied reader. Thanks for the support. January and The Darcys at Year's End will be here before you know it.
(Sharon Lathan 10:51pm September 10, 2009)
I love reading the descriptions of Derbyshire in Pride and Prejudice. I particularly like the descriptions of the woods - you can almost touch and feel the green from the descriptions. Sounds cool, mossy and verdant!

I live in Sri Lanka which is hot and humid. We do have a lot of green around but its a totally different kind of green. This is what makes Derbyshire so very attractive for me.

I have only been able to get one sequel - Mr. Darcy takes a wife - but this is a book which has never come up on any of the blogs! It was lovely and I dearly hope that I would be able to get an opportunity of reading the various sequels around. Books in Sri Lanka are very very expensive and getting my hands on the latest is a far fetched probability! We can still hope though.

Mystica

mystica123athotmaildotcom
(Mystica Varathapalan 2:46am September 11, 2009)
What a wonderful introduction to Derbyshire. Your description certainly whets my curiosity to read this book. Thanks for guestblogging.
(Cherie Japp 10:04am September 11, 2009)
A few months ago, I visited England for the first time. It was a wonderful trip because I love history. Since I read so many historical romances, it was fun to see some of the actual settings.
(Cheryl Castings 11:48am September 11, 2009)
I have never visited England but hope to travel there one day. I have some friends that work over there so I would love to go visit them.
(Jenny Ng 3:31pm September 11, 2009)
I can't remember whether I ever went to any part of Derbyshire. I went through some parts of GB with a tour bus organized by a German company. But as usual, whenever I read a book taking place where I have been, I love to arm myself with a map and my memories to try to retrace where I might have been.
(Sigrun Schulz 4:17pm September 11, 2009)
Hi ladies! Sorry I haven't been back since late yesterday - life keeps me hopping!

Mystica, I am still crossing my fingers for you! Sri Lanka isn't THAT far away in this day and age. Good luck finding my novels. And keep me posted!

Oh, Cherie, it has totally been my pleasure blogging here. :) Great fun!

Cheryl, I am envious of you too now! LOL. What a wonderful adventure for you. The history is what would totally occupy me. I would want to stomp through every old castle and church in the country. I think I need to plan a couple of months. :)

Jenny Ng - I used to work with a Jenny Ng - small world, maybe? I hope your dream to travel to England comes true as well.

Hi Sigrun. I am sure that most parts of England are beautiful in some way. How wonderful that you are able to travel.

Thanks to everyone for stopping by. Sharon
(Sharon Lathan 4:27pm September 11, 2009)
I love Pride & Prejudice and am pleasantly surprised to discover your books continuing the saga of Fitzwilliam and Lizzy. I look forward to reading your books. It is very interesting to see how other authors see what happens after they wed. Would love to visit Derbyshire myself, but will look forward to reading about it in your books. Thank you.
(Beverly Ladrie 9:08pm September 11, 2009)
I see Darcy & my radar goes up. I can't wait to read Loving Mr Darcy.
(Mary Preston 12:48pm September 12, 2009)
Will Darcy and Elizabeth ever make it to the Peak District? :)

I found your descriptions of the scenery, architecture, and history to be breathtaking. It is obvious that you strive to research your stories fully. Great job!
(Diane Gibson 8:48pm September 15, 2009)
Registered users may leave comments.
Log in or register now!