Rachel Brady | Stupid Things I Do for Excellent Books

June 8, 2009
AVAILABLE

October 2009
On Sale: October 1, 2009
Featuring: Richard Cole; Emily Locke
250 pages
ISBN: 1590586557
EAN: 9781590586556
Hardcover
$24.95
Add to Wish List

Also by Rachel Brady:
Dead Lift, December 2010
Final Approach, October 2009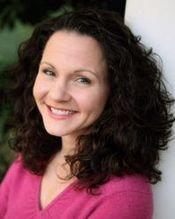 Great books sometimes make me do incredibly dumb things. I suspect I'm not alone here, so I'll share my Good Book Offenses with you if you'll share yours with me. It's all about validating fellow book worms today. What stupid things have you done for the books you love? Here's my list.
1. Stay up too late
My most frequent Good Book Offense. Usually when this happens, I'm already sleep deprived from reading the same book too late the night before. I settle into bed with it again, earnestly committed to turn off the lights at 10:00. At 10:02 I decide that 10:30 is still a very respectable bed time. But the chapter I'm in when 10:30 rolls around has my willpower in a stranglehold. The cycle repeats an embarrassing number of times. I roll into work the next morning, virtually comatose, after a wild night reading about fake people.
2. Lie to my children
My most guilt-ridden Good Book Offense. The kids ask me to get a game off a shelf or make them lunch. I say I'll do it as soon as I finish the chapter I'm reading. I believe this when I say it. But I read past that chapter and probably the one after it too. Okay, sometimes lots of chapters. A book that makes mama lie has to be good.
3. Dream I'm in the book
My most narcissistic Good Book Offense. When this happens, it is spectacular fun! Somehow my subconscious works out a deal by which I'm friends with the main character. This only happens when I'm reading a mystery or thriller and always involves the bad guy chasing us. There is nothing like an interactive plot. If only I could manage to commit this offense with Jack Reacher.
4. Worry about the characters
My silliest Good Book Offense. In my opinion, worrying about characters while actually reading the book is normal. My problem is that sometimes I worry about them when the book is nowhere around. When I read Jane Eyre, for example, I was consumed with anxiety about whether Mr. Rochester and Jane would be together. In The Lovely Bones it troubled me that Mr. Harvey seemed to be getting away with murder. I still remember the concern I felt for Scarlett O'Hara in Gone with the Wind too. I was a mess.
5. Embarrass myself in conversation
Me: "Have you read Animal Farm?"
Co-worker: "No."
Me: "I'm listening to it on CD."
Co-worker: (nods politely, turns back to his keyboard)
Me: "It kind of describes the whole set up here at the office."
Co-worker: What are you talking about?
Me: Robert and John over there are the pigs. Sandy's the horse. Mike's group makes up the sheep . . .

My most career damaging Good Book Offense.
6. Get excited about long waits
My time savvy Good Book Offense. I remember waiting for an OB/GYN appointment when I was pregnant with my third. My 5- and 3-year-olds were home with their father and the doctor was delayed by an emergency delivery. I sat in the waiting room for nearly three hours and read. Yeah, I could have rescheduled. But I got to read alone. It was prenatal bliss.
7. Craft a review of the book before I even finish it
Any other Goodreads fans out there? Visual Bookshelf? When I find a real page-turner, I immediately start thinking about how I'll praise it
on-line to all my cyber book friends once I finish. Will I give it four or five stars? What feature of the book makes it shine for me? Rating books is fun because it combines two of my favorite things—books and the Internet. My most addictive Good Book Offense.
8. Cast actors for the movie
Sometimes we just know when a book is headed for the Big Screen. I try to guess which of Hollywood's A-list will appear in the leading roles. I've never correctly guessed this. What gives? My most pointless Good Book Offense.
9. Personally identify with passages in the book
This is an important Good Book Offense and, in fairness, doesn't belong in a list of stupid things I do. I'm including it anyway though because I think it's a hallmark of great writing when readers experience the feeling of being spoken to directly. I'll wager all of you know what I mean. For me, this is what sets apart the most excellent stories—the way an emotion or memory is captured so perfectly that I'd swear the author and I had shared the same experience. The first author who did this to me was Dennis Lehane and lately I've been reading Alice Sebold, feeling similarly about her. I'm sure each of you can think of authors whose work has resonated with you too.
10. Feel sad when it's over
It's hard to part ways with characters I've grown to enjoy. The first evening after finishing a book often feels strange, perhaps bittersweet. Part of me would like to stay in the fictional world I've come to find so familiar. Another part knows the excitement of cracking open a new title. While the previous offenses in my list don't occur with every good book, this one does. It's my happens-every-time Good Book Offense and I wouldn't have it any other way.
Rachel Brady's debut suspense novel, Final Approach, will be released this October and is available for pre-order at Amazon. A graduate of Wright State University and The Ohio State University, Rachel works as a biomedical engineer when she's not writing mystery and suspense fiction. Her interests include health and fitness, acoustic guitar, and books of all kinds. She lives outside of Houston, Texas, with her husband and their three children. Visit her on-line at www.rachelbrady.net or read about her experiences as a new author at her blog, Write It Anyway. Fellow internet junkies can follow her on Twitter or add her as a friend on Goodreads.
Comments
23 comments posted.
Re: Rachel Brady | Stupid Things I Do for Excellent Books

I think I'm guilty of all of them.... Well except the kid thing (since I don't have any), but I've said "after this chapter" on a number of occasions to my bf.
(Jennifer DeFoy 2:06am June 8, 2009)
I am guilty of #8 and #10. I will also spend an entire rainy Sunday in bed reading and drinking coffee.
(Rita Schiano 7:42am June 8, 2009)
Oh wow, very amusing. I am guilty gulity guilty of 1, 6 & 8...LOL
(Annette Cunningham 8:58am June 8, 2009)
My process is a bit different. I read 12 books at a time... so I don't have a chance to get carried away with one particular book. :) I love your website!
(Adriana Caselotti 12:20pm June 8, 2009)
As long as you don't start identifying
strongly with Dexter Morgan (Dexter
Dreaming Darkly, etc.) I don't think
you have much to worry about. Plus
ignoring you kids makes them more
self-sufficient. At least that's my line.
(David Hansard 1:38pm June 8, 2009)
Guilty as charged on all counts...I start a book and nothing else matters until I'm finished. Family are on their own! LOL Then I'm disappointed when I finish reading the book because it's done and I want more!!!
(JoAnn White 2:33pm June 8, 2009)
Staying up too late is where I'm most guilty. Unable to stop in the middle of a gripping scene, I keep going and the time just escapes. I can't wait patiently while a good book beakons like the sweet smell emanating from a bread factory. It's basically simply irresistible.
(Alyson Widen 2:55pm June 8, 2009)
I've definitely done a bunch of those, especially stay up too late, and I've paid WAY too much money for a book before!
(Kelli Jo Calvert 3:49pm June 8, 2009)
At one time or another, I've definitely been guilty of all these 'good book' offenses. I've also traveled from book store to book store (not always in the same state) looking for that special book to complete a set/series. Of course the internet has made me less guilty of that offense.
(Rosemary Krejsa 4:40pm June 8, 2009)
Okay, but what are the stupid things you do? I don't see anything wrong with any of those. I also carry a book in my purse so that if I get stopped at a red light....
(Karin Tillotson 6:38pm June 8, 2009)
I m guilty of some of those good book offenses numbers 1,2,4,5 and 6; that's about half of the ones you've listed; I'm sure there are more but that will be for another time.
(Diane Sadler 7:11pm June 8, 2009)
I'm guilty of a lot of those myself except the 10:30 bedtime - are you kidding? I'll stay up till 12:30 or 1 reading!! Just can't quit, especially if I'm close to the end of the book!
(Martha Lawson 7:19pm June 8, 2009)
1 & 10. I've been known to still be reading when everyone else was getting up in the morning! Good thing I'm now retired and can nap in the mornings/afternoons/any time.
(Karen Barnett 7:24pm June 8, 2009)
This was a great topic, and I wish I had thought of it!

I'm guilty of telling my husband I'll come to bed at the end of the chapter, and he falls asleep...wakes up
and says are you coming? I say at the end of the chapter. Took him years to realize how many more
chapters I was reading while he slept!
(Sandi Shilhanek 8:38pm June 8, 2009)
I find myself doing many of these things, too, especially staying up way too late (while my husband's head is buried under the blankets to block out the light) and thinking about what I'm going to say when I review the book for my blog or on GoodReads!
(LuAnn Morgan 8:46pm June 8, 2009)
You guys are TOO MUCH FUN! Thanks for all these wonderful comments today! You crack me up. It's so nice to find out I'm not alone in my book neuroses. Happy reading, everyone! Try to get some sleep tonight. :-)
(Rachel Brady 9:04pm June 8, 2009)
For me? Numbers 1, 9, and 10, but primarily 1. Especially if I know that I have to be somewhere early the next day. Then not only does the brain NOT shut down, I can't put the bloody book down! On nights like that, getting only 3 - 4 hours of sleep is not unusual (unfortunately!).

Later,

Lynn
(Lynn Rettig 12:59pm June 9, 2009)
Guilty big time for number 1. My
husband will wake up at 2 or 3 and
inform me I do have to go to work in
the morning.
3 and 4 become one with the book and
the characters. Yeah dumb but hard
not to.
5-Don't have embarrass myself. I
work in a library so we talk books all
day. Yeah!
6- As long as I have a book, who cares
how long I have to wait.
8-Sometimes I cast characters, but not
too often. I was so upset with Tom
Hanks being cast for The Da Vinci
Code. Good actor, didn't fit the books
description.
9-Yes I relate.
10-Just finished PILLARS OF THE
EARTH. thought about the book and
characters constantly while reading
the book. It had a very good last line,
but I didn't want it to end. I've started
the sequel WORLD WITHOUT END and
was initially upset because it was 200
years later and my friends weren't
there.
(Patricia Barraclough 1:16am June 9, 2009)
I am like Adriana. I have a bunch of books that I am reading at the same time...
(Mari M. 2:36pm June 9, 2009)
Guilty of 1,3,7 and 10 lol x
(Sarah Keery 3:07pm June 9, 2009)
I do most of those things too.
(Bridget Hopper 5:02pm June 11, 2009)
I don't stay up to late because I don't take the book to bed.. I read from morning to night in my recliner... I am retired and do the house etc on my time. My husband does the cooking and cleaning and we are not fussy so its done when we want to... So if I am in a good book I can stay in for hours.. and everyone of your experinces I can relate to.. I have a pile of books that i have next to my bed.. I have over 3000 books in my home office from my online bookstore that I can choose from its so much fun to pick and choose.. my fav authors are ones who write series.. Debbie Macomber, Nora Roberts, Robyn Carr, Jo Ann Mapson just a few and a new author I will be trying in October..Thanks for a great blog read
(Dona West 12:58pm June 28, 2009)
7 and 9, I definitely commit those. Well, I'm probably guilty of all them. Some books are just too good to put down and once I'm finished I want to start all over again.
(Theresa Buckholtz 7:07pm October 30, 2009)
Registered users may leave comments.
Log in or register now!