Rachel Brady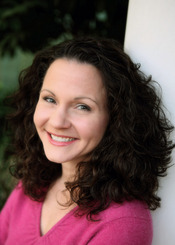 I'm a mystery author by night and a NASA engineer by day. My debut novel, Final Approach, arrives in October 2009.
Features & Posts
No posts found.
4 comments posted.

Re: Final Approach (12:46pm October 31, 2009):

Great minds must think alike. Lots of recyclers out there! Tracey, I like your idea to give better stuff to the kids who make an effort with their costumes! Jolynn, the Christmas stocking idea is great. My husband will have to be in charge of that, though, or I'll just eat it. :-) Fresh Fiction is picking the winners for today's giveaways, so I wish you all luck! Thanks for visiting!

Re: Final Approach (5:42pm October 30, 2009):

I made a mistake... brought Halloween candy with me to Phoenix to hand out at my book signing tonight. Just got to my hotel and have killed three Reese's so far. Give me the scarlet H for "Hypocrite"! Great hearing from you guys!

Re: Final Approach (9:12am October 30, 2009):

You guys are so right about taking stuff in to work! Kristi's word was perfect... they're vultures! I take it to the office conference room for the same reason. :-)

Sandy, your comment cracked me up!

Re: Final Approach (9:04pm June 8, 2009):

You guys are TOO MUCH FUN! Thanks for all these wonderful comments today! You crack me up. It's so nice to find out I'm not alone in my book neuroses. Happy reading, everyone! Try to get some sleep tonight. :-)