Elizabeth Chadwick | Adeliza of Louvain: An Understated Heroine.

September 2, 2011
Lady Of The English
Elizabeth Chadwick
AVAILABLE
One Queen, One Empress and the Crown that would define them both.

September 2011
On Sale: September 1, 2011
Featuring: Queen Adeliza; Empress Matilda; Stephen
544 pages
ISBN: 1402250924
EAN: 9781402250927
Kindle: B0057H765I
Paperback / e-Book
Add to Wish List

Also by Elizabeth Chadwick:
Templar Silks, June 2019
The Autumn Throne, October 2016
The Winter Crown, September 2015
The Summer Queen, July 2014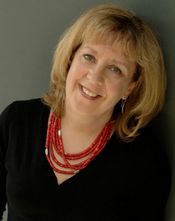 Many thanks to Fresh Fiction for inviting me to blog.
Among other things, LADY OF THE ENGLISH is about two women and the struggle for the English crown that came to be a defining part of their lives. The better-known of the two, Empress Matilda was the daughter of King Henry I and his only legitimate heir.  The English crown was promised to her, but when her father died, her cousin Stephen seized the initiative and the crown and left Matilda out in the cold. She was determined to claim her rights and set about a campaign both military and diplomatic to regain her throne.
The other lady is Adeliza of Louvain, second wife to King Henry I. She was  Matilda's stepmother even though Matilda was older than her by a couple of years.  The women had much in common and would have known each other well. Unlike the Empress Matilda, Adeliza has been overlooked by history, but her story is one of quiet courage that deserved telling. Without her helping hand, Henry II might never have come to the throne.
Adeliza was the daughter of Godfrey of Louvain, duke of Lower Lotharingia, now part of Belgium.  She married Empress Matilda's father King Henry I in January 1121 when she was about 18 years old. Henry I's first wife had died a few years earlier. Henry had more than 20 bastards to his name, but only two legitimate children – William, heir to the throne, and Matilda, who was married  to the Emperor of Germany. William drowned in November 1120 when the White ship sank while returning from Normandy to England and Henry found himself without an heir other than Matilda, far away in Germany. He had been negotiating with Godfrey of Louvain for Adeliza's hand and now swiftly married her. The chroniclers say that Adeliza was beautiful. She was known as 'The Fair Maid of Brabant' and was descended from Charlemagne. Around the time of her marriage to King Henry, she was elected 'Lady of the English' which was an honorary title given to all queens of England – and the reason for the title of the novel. Henry, took his new bride everywhere with him, but despite their closeness Adeliza remained barren throughout their 15 year marriage and we know from existing letters that it was a source of great distress to her.
Adeliza was a conscientious sponsor and benefactor of friends and relations. Her brother Joscelin was her constable at Arundel and she gave him lands and arranged a good marriage for him. She helped her cousin Melisende with a marriage portion too. Her household was stable and long serving. Her chaplain was called Herman, her clerk Serlo, and her constable Godeschal. Adeliza was also interested in religious foundations. She founded leper hospitals at Wilton, Arundel and Castle Rising and was generous to numerous religious establishments.  Adeliza was well educated and enjoyed literature. She commissioned an account of Henry's reign to be set to music which has sadly been lost. She also commissioned a bestiary and was a patron of poets.
When Henry died in 1135, Adeliza entered the nunnery at Wilton and for a couple of years, retired from the world. However, when William D'Albini, came courting, she agreed to marry him. The D'Albini's were royal stewards and held an important place at court. William D'Albini had supported Stephen for the throne rather than Henry's daughter Matilda.
In September 1139, about a year after their wedding, the Empress was preparing to come to England and fight for her throne. Stephen ordered a watch put on all the ports, but Matilda eluded him and landed at Arundel. Although not a port, it had a river connection to the sea. Several chroniclers believe that Adeliza invited Matilda there. I believe that she did and used the tradition and sacred bond of the kinship tie both as a pretext and a genuine reason. As Matilda's stepmother she had certain duties and obligations. One of the roles of a queen was that of peace-maker, so perhaps Adeliza thought she could broker some kind of peace deal between Stephen and Matilda. What her husband thought of this is not reported, but he went along with it, which suggests, given his otherwise loyalty to Stephen, that he was prepared to indulge his wife – she must have been a woman of rare ability. Stephen came hotfoot to Arundel and the Empress was escorted from the castle to Bristol. From there the war began in earnest. As a cordial visit from kin and as a diplomatic exercise, Adeliza's ploy was a disaster, however a total success in giving the Empress the landing place she needed.
Adeliza had been barren when married to Henry I, but her union with William D'Albini proved to be the opposite and between 1139 and 1148, she bore at least 6 children. Why she was so fertile with her second husband and not her first is a mystery. Henry I was certainly not incapable even in his later years.
William D'Albini was a great builder. His most famous project is Castle Rising in Norfolk where he built a fine keep for his beautiful, royal wife, gracing it with a magnificent entrance hall, rich external decoration and every comfort in the domestic quarters. Castle Rising is thought to be the first castle in England with separate Ladies and Gents latrines in the private chamber!
Adeliza eventually ended her days at the Benedictine convent at Afflighem, of which her family were patrons, but her body was brought to Reading Abbey, where she was buried as a queen beside Henry I. Her husband survived her by another twenty five years and did not remarry.
I have found her so interesting to research, and I hope readers enjoy my take on her in LADY OF THE ENGLISH.
Tell Elizabeth what you think about her two ladies and THREE commenters will win a copy of LADY OF THE ENGLISH
Comments
35 comments posted.
Re: Elizabeth Chadwick | Adeliza of Louvain: An Understated Heroine.

I a great fan of your previous novels and cannot wait to read this one. I am familiar with the stepdaughter Matilda from a number of works, but not at all with the stepmother Adeliza. As you do great credit to history in your writing, I'm sure that I'll be well versed as to Adeliza's contribution in the ensuing British royal skirmish after she is sprung from the Wilton Nunnery. Matilda was bold, audacious, and determined. Was Adeliza fashioned of the same cloth?
(Carla Schuller 12:32pm September 2, 2011)
Your novel sounds great and I am a big fan of Historicals.
(Vickie Hightower 1:54am September 2, 2011)
I like historicals but am always amazed at how authors keep finding real historical persons who are unknown to most of us and crafting riveting books about them.

Long may you prosper and thanks for the giveaway
(Carol Thompson 2:42am September 2, 2011)
The two Historical ladies sound fascinating. They are both unknown to me, but not for long.
(Mary Preston 2:47am September 2, 2011)
This sounds like another intriguing historical novel with characters that I've been largely unaware of. I've read several books concerning this era in the last few years and am pleased to find another. I guess most English-writing authors stick to Britain and those countries and kingdoms most immediately adjoining the Channel to find their material. I've been wondering about the more Germanic and Scandinavian areas. Are there no worthy stories that took place in those countries? I haven't even found any German writers tackling German royalty or other historical characters. I'm German by birth, though I've spent most of my life in Canada, and have only recently realized how little I know about German history, especially in a more storied setting. Sometimes I think that the two areas rarely meet, although they must have during Victoria's time.
(Sigrun Schulz 2:50am September 2, 2011)
Hi, ELizabeth - Adeliza sounds a fascinating heroine, not least because her name has passed me by. I'd love to read your take on her, and her relationship with Matilda! I'm a big fan of your books :)
(Marie Treanor 5:21am September 2, 2011)
Historic novels are my favorite. Add a bright and courageous
woman as the main character and I won't be able to put it down
until it says THE END!
(Janice Milliken 5:33am September 2, 2011)
Love historicals. Your novel sounds interesting! Thanks for the give
away!
(May Pau 6:43am September 2, 2011)
I haven't read much about this period in history - Lady of the English sounds like a great introduction!
(Michele Lawrence 7:41am September 2, 2011)
Hi, Elizabeth! I am familiar with Matilda and the name of Lady of the English, but not Adeliza. Lady of the English sounds like a wonderful book. Thanks for the giveaway!
(Cathy Phillips 8:27am September 2, 2011)
Very interesting. Makes me want to know more about these 2 ladies. Thanks for sharing!
(Dawn Staniszeski 9:56am September 2, 2011)
I appreciate how you are able to take real-life people and write about them so as they feel like they are contemporaries. I very much enjoy your books!
(Susan Davco 9:59am September 2, 2011)
Normally I would find this type of History to be boring, but the way you have a gift of telling a story, makes you want to grab the book, and find out everything you want to know about the two women!! I feel sorry for both of them, but for different reasons. I feel sorry for Matilda, because she was cheated of her crown and throne. I feel sorry for Adeliza, because she wanted children so badly with Henry, yet had to wait until her second marriage to start her family. If she did have children during her first marriage, it might have changed History altogether. Two different women, two sad stories. I can't wait to read the book!! Such a lovely cover, too!! Great job on your research!!
(Peggy Roberson 10:42am September 2, 2011)
I loved your other books, & can't wait to read this one. I am familiar with Matilda, but am unfamiliar with Adeliza. You have pricked my interest & now I want to find out everything I can about her. Great give away. Thank you for sharing your writing with us.
(Beverly Beltz 11:02am September 2, 2011)
the book sounds fasinating, i would love to win and read it both.
(Tammy Ramey 11:31am September 2, 2011)
Sounds like a great read. I love historicals, they are my favorite read.
(Gail Hurt 11:43am September 2, 2011)
This story of the 2 ladies sounds like a very good read!! Love history!!!!
(Joanne Bozik 1:56pm September 2, 2011)
Looks like a great read!
(Debbie Burdeen 2:11pm September 2, 2011)
I am glad you have taken the time and the energy to write this book. I really ejoy history but it is tough sometimes to figure out who what where. These European royal woman are smart tough and great. My great grandmother is some how related to the house of Orange frm the Netherlands. You could always tell that story next.
(Chrislin Payne 3:10pm September 2, 2011)
Hi Elizabeth,

your historical novels got me hooked on history and it was the reason why I studied History. Lady of the English sounds like another keeper.
(Danny BrĂĽggemann 3:39pm September 2, 2011)
My cousin lives in England as well as my pen-pal.......they seem so much more relaxed and happy. And beautiful gardens, oh my........
(Susan Coster 4:39pm September 2, 2011)
I love historical novels and this one sounds very interesting. I'm looking forward to reading it.
(Cheryl Lynne 6:41pm September 2, 2011)
Both ladies Adeliza and Matilda sound like they certainly do not have dull lives. I love historical novels and look forward to reading this one
(Shirley Younger 6:50pm September 2, 2011)
This period in English history is so interesting. The roled that women played in both the Monarchy and government is so interesting. I had never heard the story you told above. So interesting. Thanks for a chance to win this book. I would love to read it.
(Jennifer Beyer 7:03pm September 2, 2011)
I enjoy reading historical romance fiction. The two ladies seem like they took different approaches for empowering their lives. The change of power and the compromises and negotiations that incur give this story some powerful stuff to hang onto.
(Alyson Widen 8:23pm September 2, 2011)
I have not read one of your novels yet but I'm hoping that will be changed today! I love historic novels and the these ladies in particular seem of very strong character. I guess they would have to be to endure in such circumstances. It also seems amazing that they would find any peace. From one moment to the next literally anything could happen that would change their fates present or future. Matilda in particular. Her story is amazing!
Thank you for this giveaway! I will keep my fingers crossed!(perhaps toes as well lol!)
(Margaret Faria 9:43pm September 2, 2011)
I generally really enjoy reading stories set in the 12th century. So, you ladies sound right up my alley!
(Molly Wilsbacher 10:59pm September 2, 2011)
As a lover to the historical fiction genre, I'm continually
amazed at the number of new royals that continue to pop up.
(Lisa Richards 11:43pm September 2, 2011)
Hope to read.
(Deb Pelletier 11:57pm September 2, 2011)
Would love to read more about the Two English Ladies.
(Sheila True 8:58am September 3, 2011)
Hi, Elizabeth:
I have to tell you that I hated history in school because it was so dry - just
memorization of dates. If we had had books like yours, I would have made
A's for sure! I do look forward to reading your delightful book and can't wait
to get my hands on it! Thanks for sharing.
Connie Fischer
[email protected]
(Connie Fischer 9:17am September 3, 2011)
I am new to historical fiction, and am intrigued to learn about royalty. I have not read any of your books but will be adding you to my TBR pile. Your ladies sound very interesting to read and to find out what will happen next.
(Elisa Varey 10:48am September 3, 2011)
I would love to read and review this book, thank you for the chance! I tend to love history and I think this book would be awesome!
(Kathyrn Little 3:16pm September 3, 2011)
I've only read about Matilda as a backgound character in other sories and have never heard of Adeliza at all. I'd love to read their stories.
(Diane Sallans 8:15pm September 3, 2011)
My favorite thing is the memory of the way my husband's eyes lit up when he smiled. He died on 1 Apr. 11 of a massive heart attack and I pray everyday that I can someday see him again in heaven. I bet he is an amazing angel.
(Mona Cunningham 11:28pm September 4, 2011)
Registered users may leave comments.
Log in or register now!