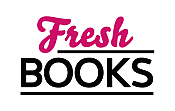 Books to enjoy in May! Let your reading blosson!
Reviews
1 - 20 of 204 ( prev | next )
Zac And The Dream Stealers
by Ross Mackenzie
"Will Zac Conquer His Nightime Fears?"
Posted July 1, 2012

Eleven-year-old Zac and everyone else in town dreads falling asleep. Bad dreams are beginning to keep the Waking World awake. The Waking World will be thrown into chaos if people are afraid to sleep....if they see their worst fears in nightmares. Zac's grandma, Eve Wonder, is Read more...



One Night Rodeo
by Lorelei James
"Night to Remember"
Posted July 1, 2012

Kyle Gilchrist never knew who his father was; he's made a life for himself as a drinking, drifting, bull rider on the rodeo circuit. Celia Lawson used to be the pesty younger sister of his friend, but for the last few years, Kyle doesn't see her as just Read more...



Tempest Unleashed
by Tracy Deebs
"Torn Between Two Worlds Which Will Tempest Choose?"
Posted July 1, 2012

When readers meet Tempest this time around, she is longingly staring at her old house on land. Tempest made the decision to help her clan in the ocean and remain a mermaid, but her regrets run deep. She has made a best friend already, Mahina, and appears to be in Read more...



Wife 22
by Melanie Gideon
"A Unique Tale of Marriage and Family Relationships"
Posted July 1, 2012

Alice Buckle is a typical housewife. She doesn't have the most exciting life, but it's bearable. Her typical schedule is interrupted, however, when she decides to participate in a research study. She is dubbed "Wife 22" and put in contact with "Researcher 101" who is supposed to answer Read more...



Vicki's Key
by P. M. Terrell
"Mystery, Romance, Suspense...Viki's Key Has it All"
Posted June 29, 2012

Vicki Boyd, a remote viewer, suffers from nightmares and doubts following a CIA mission. Trying to leave the agency, she accepts a position helping an elderly disabled woman, Laurel Maguire, as a caretaker for her home and tropical fish business. There, she meets attractive Dylan, Laurel's nephew. Her sensitivity Read more...



Black Dawn
by Rachel Caine
"The Fight For Survival"
Posted June 29, 2012

BLACK DAWN is a little different from the prior books in the Morganville Vampire series. BLACK DAWN is told from multiple view points, enabling the reader to get closer to some characters and see into their heads. Amelie has been bitten by a Draug, a creature toxic to Read more...



Unbreak My Heart
by Melissa Walker
"A Family's Love Brings Renewed Hope To One Young Girl"
Posted June 29, 2012

Clementine does the unthinkable and breaks one of the largest best friend rules when it comes to boyfriends. Her regret serves to taint her entire summer. Her friends are ignoring her and her best friend has more than a few rude things to say to her. The boy that partially Read more...



Never Seduce A Scoundrel
by Heather Grothaus
"A Choice To Be Made..Love or the Convent"
Posted June 24, 2012

Why has Cecily Foxe put off her final commitment to the convent? It's true that "Saint Cecily" has stayed close to home to help her older sister Sybilla, who is facing King Edward's wrath - an attack on her Fallstowe Castle. In this second of the Foxe sisters' trilogy Read more...



Being Lara
by Lola Jaye
"A Young Woman's Journey of Discovering Herself"
Posted June 23, 2012

An incredibly sweet and touching story of adoption, Author Lola Jayne will truly touch her readers' heart. Lara has always been different; with her kinky hair and different skin, she knows that though she is her parents' daughter, she is not a blood relative. She wishes to meet her birth Read more...



Not This Time
by Vicki Hinze
"When Tragedy Strikes Who Can Be Trusted?"
Posted June 23, 2012

Sara and Beth have a strong friendship, they managed to build a successful business together. Everything was going perfectly until Beth doubts and dislikes Sara's husband. When Sara's husband goes missing, Beth is the prime suspect. Tragedy strikes twice now think fast and uncover all of the clues Read more...



The Shining City:
by Fiona Patton
"Gods Vs Humans"
Posted June 23, 2012

Should Gods interfere in the lives of humans? This last book in the trilogy will leave the reader satisfied. There is plenty of action, intrigue, and mystery to go around. There is an undercurrent of tension, perhaps caused by the purported change that will sweep through Anavatan, City of the Read more...



Waltz This Way
by Dakota Cassidy
"Can Two Divorced People Find Happiness Together"
Posted June 23, 2012

Melina had one of the worst experiences a wife could have...her husband of years was cheating on her. To top off the humiliation and paiin...she found out about the sordid affair on national television. However, you can't keep a good girl down. Melina is up and at Read more...



Nemesis
by Jo Nesbo
"From One Exciting Locale to Another...Can A Man Prove His Innocence...or Will His Nemesis Prevail?"
Posted June 23, 2012

The beginning of NEMESIS will hook readers immediately. A robber walks into a bank and kills the cashier when the money is not delivered fast enough. Detective Hole takes the case even though there doesn't seem to be many leads. Although he is supposed to be an exceptional detective Read more...



Eventide
by Elle Jasper
"Riley Faces Her Biggest Challenge Yet"
Posted June 23, 2012

Riley's head must be reeling. She has recently been attacked and changed into a vampire and has two passionate men to deal with. Vitorian believes she should be his while Eli wishes to continue their caring relationship. The pair continuously bother her throughout the book, almost smothering her with Read more...



With This Kiss
by Bella Riley
"Can a Rough Road to Romance be Overcome"
Posted June 23, 2012

Rebecca Campbell and Stu Murphy have broken off their engagement because Rebecca does not feel love for Stu. Then, Stu leaves Rebecca to manage and run the inn and keep his secret. Although the wedding has been called off, Stu's brother Sean did not get the memo. He arrives Read more...



Kiss of Pride
by Sandra Hill
"When Serious Meets Sassy Sparks Fly"
Posted June 23, 2012

Fans of Sandra Hill will not be disappointed as in the main character of Vikar Hill creates a tough-as-nails character with charisma and a shocking dose of innocence. Vikar knows what he wants and what he wants is Alexandra...even if he can't quite have her fully Read more...



And She Was
by Alison Gaylin
"Is Total Recall a Blessing or a Curse?"
Posted June 22, 2012

AND SHE WAS features Brenna who investigate disappearances and specializes in those involving children. Readers meet her just as she is beginning a new investigation. Brenna, has a disorder that leaves her remembering every single thing she has ever learned or done in life. While this sounds like a great Read more...



How To Be Death
by Amber Benson
"Murder, Missing Artifacts, and A New Job All Add Up To A Fun Read!"
Posted June 22, 2012

HOW TO BE DEATH occurs during the Death Dinner/All Hallows Eve celebration where every magical creatures is "equalized" aka normal. Calliope, the main character, is just figuring her new job despite the "guide book" left behind for her. When several characters are killed Calliope must veer from the course Read more...



The Floating Lady Murder
by Daniel Stashower
"Illusion or Horrific Reality?"
Posted June 21, 2012

Looking for a good mystery? Then look no further than Daniel Stashower's THE FLOATING LADY MURDER which delivers a great mystery filled with action and intrigue. THE FLOATING LADY MURDER begins with a magician performing a seemingly impossible feat. A young woman floating tens of feet in the air Read more...



Obsidian Flame
by Caris Roane
"A Treasure Worth Any Price"
Posted June 21, 2012

Marguerite has been locked away for one hundred years with no one except Thorne to comfort her. Over the years, she has grown to really love Thorne and doesn't imagine anything beyond his touch. However, when she is finally set free, Marguerite goes a little overboard with her freedom Read more...



Kathyrn Little
Features & Posts
No posts found.
8 comments posted.

Re: Worth The Scandal (9:37pm April 28, 2012):

Thank you for the chance to win!

Re: Just Down The Road (9:37pm April 28, 2012):

Looks like a great book!

Re: The Last Rising (12:20pm September 17, 2011):

I love Christine Feehan, sometimes the blood grosses me out a little though-I always love how strong and protective the heroes are. edysicecreamlover18

Re: Deadly Descent (7:40pm September 6, 2011):

This book looks awesome, would love to win! I loved the excerpt and love the plot already :)

Re: The Wedding Affair (7:39pm September 6, 2011):

Sounds like a great book, I used to love my own dollhouse!

Re: Sweet Justice (3:16pm September 3, 2011):

Ooooh, this one looks awesome! I would love to read it! Thank you for the chance :)

Re: Lady Of The English (3:16pm September 3, 2011):

I would love to read and review this book, thank you for the chance! I tend to love history and I think this book would be awesome!

Re: Night Walker (1:17pm July 18, 2011):

I would love to read and review this novel, thank you for the chance! edysicecreamlover18@gmailDOTcom