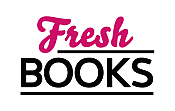 Explore new books in September
"A Young Woman's Journey of Discovering Herself"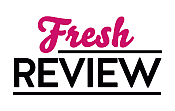 Reviewed by Kathyrn Little
Posted June 23, 2012

An incredibly sweet and touching story of adoption, Author Lola Jayne will truly touch her readers' heart. Lara has always been different; with her kinky hair and different skin, she knows that though she is her parents' daughter, she is not a blood relative. She wishes to meet her birth mother, but is satisfied, for the most part, with her happy life. When Lara's biological mother, Yomi, does appear, Lara's reaction is not quite what she thought it would be...she has a difficult time.
Readers meet three strong women: Lara, Yomi, and Patricia. They each have an endearing story to tell you, a memorable story of pain, loss, and happiness. Each character is distinct and interesting. Patricia is a bit of a pop star and Lara is figuring out how her life. Yomi leads a very intriguing, different tribal life. All of the women are very different, but share a few characteristics that tie them together.
Patricia and Yomi want the best for Lara. Patricia had wanted a child for a long time before even considering adoption, but eventually her stubbornness broke down and she gave adoption a try. Yomi's life was difficult and a glimpse into the lives of women living in third world countries. Lara grows throughout the novel. Readers will meet her through all stages of life, from infancy to her romance with her boyfriend. The three female characters are focused upon and have something special to leave you with at the end of the novel.
The plot is not the fastest, but its slower pace works perfectly with the subject matter. BEING LARA is perfect for anyone looking for "something different, but familiar."
SUMMARY
What other explanation could there be? With her dark complexion and kinky hair, so unlike her fair-skinned parents, Lara knew she was different. At eight she finally learned the word \"adopted.\" Twenty-two years later, a stranger arrives as she blows out the candles on her thirtieth birthday cake—a woman in a blue-and-black head tie who also claims the title \"Lara's mother.\"
Lara, always in control, now finds her life slipping free of the stranglehold she\'s had on it. Unexpected, dangerously unfamiliar emotions are turning Lara\'s life upside down, pulling her between Nigeria and London, forcing her to confront the truth about her past. But if she\'s brave enough to embrace the lives of her two mothers, she may discover once and for all what it truly means to be Lara.
---
What do you think about this review?
Comments
No comments posted.

Registered users may leave comments.
Log in or register now!