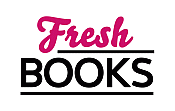 December's Must-Reads: Top Books to Close Out the Year with a Bang
Rachel Caine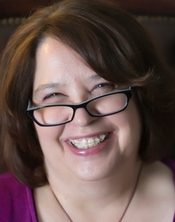 Blogging at Fresh Fiction
Sara Reyes | Book Signings and Elvis
January 10, 2009
The new year is here and book signings are starting to happen...I spent a whole day entering the local signings at our Read More...
Pseudonym: Roxanne Conrad.
Pseudonym: Roxanne Longstreet.
Pseudonym: Roxanne Longstreet Conrad.
Pseudonym: Julie Fortune.

Rachel Caine is the New York Times bestselling author of more than 45 novels to date, and many short stories, including fantasy, urban fantasy, science fiction, young adult fiction, mystery, thriller, and horror. Her notable series include The Morganville Vampires, Weather Warden, Revivalist, Red Letter Days, and Outcast Season novels. She graduated from Socorro High School in El Paso, Texas, and earned a Bachelor of Business Administration degree from Texas Tech University in Lubbock, Texas. Her first short story was published in 1990, and her first novel in 1991.

After a long career in business (including working as an office manager, payroll manager, insurance investigator, web designer, graphic designer, and corporate communications executive) she began writing full time in 2009.

She and her husband, artist R. Cat Conrad, lived and worked in Fort Worth, Texas. Rachel passed away in 2020.
Log In to see more information about Rachel Caine
Log in or register now!
Series
Morganville Vampires | Revivalist | Outcast Season | Weather Warden | The Great Library | Honors | Stillhouse Lake
Books:
Heartbreak Bay, March 2021
Stillhouse Lake #5
Trade Size / e-Book
Sword and Pen, August 2020
The Great Library #5
Paperback / e-Book
Bitter Falls, February 2020
Stillhouse Lake #4
Trade Size / e-Book
Hex Life, October 2019
Hardcover / e-Book
Sword and Pen, September 2019
Great Library #5
Hardcover / e-Book
Wolfhunter River, May 2019
Stillhouse Lake #3
Paperback / e-Book
Smoke and Iron, April 2019
Great Library #4
Trade Size / e-Book (reprint)
Honor Bound, February 2019
Honors #2
Hardcover / e-Book
Honor Among Thieves, January 2019
Honors #1
Paperback / e-Book (reprint)
Smoke and Iron, July 2018
The Great Library #4
Hardcover / e-Book
Ash and Quill, June 2018
Great Library #3
Trade Size / e-Book (reprint)
Honor Among Thieves, February 2018
Honors #1
Hardcover / e-Book
Killman Creek, December 2017
Stillhouse Lake #2
Paperback / e-Book
Stillhouse Lake, July 2017
Stillhouse Lake #1
Trade Size / e-Book
Ash and Quill, July 2017
The Great Library #3
Hardcover / e-Book
Paper and Fire, July 2016
The Great Library #2
Hardcover / e-Book
Midnight Bites, March 2016
Morganville Vampires
Trade Size / e-Book
Ink and Bone, July 2015
The Great Library #1
Hardcover / e-Book
Dead But Not Forgotten, December 2014
Hardcover / e-Book
Dead But Not Forgotten, May 2014
Audio / e-Book
Prince of Shadows, February 2014
Hardcover / e-Book
Kicking It, December 2013
Paperback / e-Book
Daylighters, November 2013
Morganville #15
Hardcover / e-Book
Terminated, August 2013
Revivalist #3
Paperback / e-Book
Carniepunk, August 2013
Paperback / e-Book
Fall Of Night, May 2013
Morganville #14
Hardcover / e-Book
Shards And Ashes, February 2013
Hardcover / e-Book
Bitter Blood, November 2012
Morganville Vampires #13
Hardcover / e-Book
Devil's Bargain, October 2012
e-Book
Two Week's Notice, August 2012
Revivalist Series #2
Paperback / e-Book
Black Dawn, May 2012
Morganville Vampires #12
Hardcover / e-Book
Unbroken, February 2012
Outcast Season #4
Paperback / e-Book
Last Breath, November 2011
Morganville Vampires #11
Hardcover / e-Book
Enthralled, September 2011
Paperback / e-Book
Working Stiff, August 2011
Revivalist #1
Paperback / e-Book
The Morganville Vampires, Volume 4, June 2011
Paperback
Chicks Kick Butt, June 2011
Trade Size
Bite Club, May 2011
The Morganville Vampires #10
Hardcover
Those Who Fight Monsters, March 2011
Trade Size
The Morganville Vampires: Volume 3, March 2011
The Morganville Vampires
Trade Size (reprint)
Unseen, February 2011
Outcast Season #3
Mass Market Paperback / e-Book
The Morganville Vampires, Volume 2, November 2010
Trade Size
Ghost Town, November 2010
Morganville Vampires #9
Hardcover
Total Eclipse:, August 2010
Weather Warden #9
Paperback / e-Book
Dark And Stormy Knights, July 2010
Trade Size
The Mammoth Book Of Special Ops Romance, May 2010
Paperback
Kiss Of Death, May 2010
Morganville Vampires #8
Paperback
Unknown, February 2010
Outcast Season #2
Paperback
Fade Out, November 2009
Morganville Vampires #7
Mass Market Paperback
Morganville Vampires: Volume 1, November 2009
Trade Size (reprint)
A New Dawn, October 2009
Smart Pop
Paperback
Cape Storm, August 2009
Weather Warden #8
Mass Market Paperback
The Eternal Kiss: 13 Vampire Tales Of Blood And Desire, August 2009
Paperback
Strange Brew, July 2009
Trade Size
Carpe Corpus, June 2009
Morganville Vampires #6
Mass Market Paperback
The Mammoth Book of Paranormal Romance, March 2009
Paperback
Undone, February 2009
Outcast Season #1
Paperback
Many Bloody Returns, February 2009
Trade Size (reprint)
Lord Of Misrule, January 2009
Morganville Vampires #5
Paperback
Gale Force, August 2008
Weather Warden #7
Paperback / e-Book
Immortal: Love Stories With Bite, August 2008
Mass Market Paperback
Feast of Fools, June 2008
Morganville Vampires #4
Paperback
Ripple Effect, June 2008
Paperback
My Big Fat Supernatural Honeymoon, January 2008
Trade Size
Midnight Alley, October 2007
The Morganville Vampires #3
Paperback
Many Bloody Returns, September 2007
Hardcover
Thin Air, August 2007
Weather Warden #6
Paperback / e-Book
Line Of Sight, August 2007
Athena Force #1
Mass Market Paperback (reprint)
The Dead Girls' Dance, April 2007
The Morganville Vampires #2
Paperback
Stargate Sg-1: Sacrifice Moon, April 2007
Paperback
Kolchak: The Night Stalker Casebook, February 2007
Paperback
My Big Fat Supernatural Wedding, November 2006
Trade Size
Glass Houses, October 2006
Morganville Vampires #1
Paperback / e-Book
Firestorm, September 2006
Weather Warden, #5
Paperback / e-Book
Devil's Due, January 2006
Silhouette Bombshell 73
Paperback
WindFall, November 2005
Weather Warden, #4
Paperback / e-Book
Devil's Bargain, April 2005
Red Letter Days
Paperback
Chill Factor, January 2005
Weather Warden, #3
Paperback / e-Book (reprint)
Time Of The Vampires, September 2004
Mass Market Paperback
Heat Stroke, August 2004
Weather Warden #2
Paperback / e-Book (reprint)
Ill Wind, December 2003
Weather Warden, #1
Paperback / e-Book
Dracula In London, November 2001
Paperback

Videos