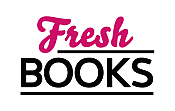 October ushers in great books with holiday themes!
Sandra Hill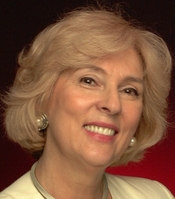 Blogging at Fresh Fiction
Sandra Hill | Looking For New Books
September 28, 2011
Do you ever get into a reading slump where, despite your teetering TBR pile, there's not a single book that seems to interest you Read More...
Sandra Hill | Sex And Smiles In The Stratosphere
May 21, 2011
So how do you like this Brave New World we are living in now, readers? And do you have any idea how much you personally Read More...
Sandra Hill | Aging Well
December 19, 2010
Some things in life age well. Wine. Scotch. Men and women with good bones and healthy physiques. Well-crafted furniture. Master paintings. And books. Yes Read More...
Sandra Hill | BOOK GLOMMING....DON'T YOU JUST LOVE IT!
February 4, 2010
Is there anything more fun than discovering a new-to-you author, and then having the excitement of finding and reading that author's backlist Read More...
Sandra Hill | "Food" For Thought And A Chance To Win
October 23, 2009
A tsunami of monumental proportions is heading toward the book industry, and many of the millions of avid book readers across the country aren't Read More...
Sandra Hill | Can we talk?
March 11, 2008
About book covers, I mean. Oh, I know, this is a subject that has been beaten to death, but I've had some experiences of Read More...
Humor has become a hallmark of Sandra Hill's books. She started out with Vikings, tried a medieval knight, moved into the Old South, then the California gold fields, on to modern-day Manhattan, Memphis, Maine and Galveston. But the one element that has remained consistent in all her books is the laugh-out-loud humor.
Sandra's first book came out in October 1994, and since then she has published fifteen novels and had novellas in four anthologies, from Dorchester Publishing, Warner Books (now Grand Central Publishing) and Berkley Sensation. In addition, she will also be writing for Avon books in the future...a return to straight historical romance. So, there will be at least seven more contemporary, time travel and historical romances in her future, the common thread being humor.
Married for more than thirty years (to the same man!!!), Sandra is the mother of four sons. Living with five males (not to mention a male German Shepherd the size of a small horse) is enough to make any woman develop a sense of humor, Sandra often says. Either that, or go mad.
The most gratifying thing to Sandra has been the amazing reader response to her books. Close to 20,000 readers have taken the time to write to her over the past five years (some of them repeatedly) to tell her how much her books have touched their lives. This is the one thing Sandra never expected when she first started writing...the need for laughter in a world that is becoming increasingly stressful and sometimes downright dreary. She is only too happy to help and promises her fans that her well of humor is not about to run dry for a long, long time.
Log In to see more information about Sandra Hill
Log in or register now!
Series
Deadly Angels | Cajun Books | Tante Lulu | Bell Sound
Books:
A Hero Comes Home, February 2020
Bell Sound #3
Mass Market Paperback / e-Book
Life, Love and the Pursuit of Happiness, July 2019
Bell Sound #2
Mass Market Paperback / e-Book
The Red-Hot Cajun, February 2019
Mass Market Paperback
The Forever Christmas Tree, October 2018
Bell Sound #1
Mass Market Paperback / e-Book
Cajun Persuasion, July 2018
Cajun
Mass Market Paperback / e-Book
Cajun Crazy, December 2017
Mass Market Paperback / e-Book
The Cajun Doctor, June 2017
Cajun Books #5
Mass Market Paperback / e-Book
Good Vampires Go to Heaven, December 2016
Deadly Angels Book
Paperback / e-Book
The Angel Wore Fangs, June 2016
Deadly Angels #7
Paperback / e-Book
Even Vampires Get The Blues, September 2015
Deadly Angels #6
Paperback / e-Book
Vampire in Paradise, December 2014
A Deadly Angels Book #5
Paperback / e-Book
Christmas in Transylvania, November 2014
Deadly Angels
e-Book
Snow On The Bayou, September 2014
A Tante Lulu Adventure
Paperback / e-Book
Kiss of Wrath, June 2014
A Deadly Angels Book
Paperback / e-Book
The Pirate Bride, November 2013
Paperback / e-Book
Kiss Of Temptation, April 2013
Deadly Angels #3
Paperback / e-Book
Kiss Of Surrender, December 2012
Deadly Angels #2
Paperback / e-Book
Santa Viking, December 2012
Trade Size / e-Book (reprint)
The Love Potion, August 2012
Cajun #1
Paperback / e-Book
Kiss of Pride, May 2012
Deadly Angel #1
Paperback / e-Book
Hot and Heavy, January 2012
Hardcover / e-Book
Wet & Wild, December 2011
Viking II # 4
Paperback / e-Book (reprint)
A Dixie Christmas, November 2011
Paperback / e-Book
The Very Virile Viking, November 2011
Viking II #3
Paperback (reprint)
The Norse King's Daughter, October 2011
Viking I # 10
Paperback / e-Book
Truly, Madly Viking, September 2011
Paperback (reprint)
The Last Viking, August 2011
Paperback (reprint)
The Tarnished Lady, July 2011
Paperback (reprint)
The Outlaw Viking, June 2011
Paperback (reprint)
The Reluctant Viking, May 2011
Paperback (reprint)
A Tale of Two Vikings, April 2011
Paperback
The Blue Viking, March 2011
Viking I #4
Mass Market Paperback / e-Book (reprint)
The Bewitched Viking, February 2011
Mass Market Paperback / e-Book (reprint)
The Viking's Captive, January 2011
Mass Market Paperback
'Twas the Night, November 2010
Trade Size (reprint)
Dark Viking, October 2010
Paperback
The Viking Takes a Knight, September 2010
Mass Market Paperback / e-Book
Ladies Prefer Rogues, February 2010
Paperback
Viking in Love, February 2010
Paperback
Santa Honey, October 2009
Mass Market Paperback
Viking Heat, September 2009
Paperback
So Into You, August 2009
Mass Market Paperback
This Year's Christmas Present, October 2008
Paperback (reprint)
Viking Unchained, July 2008
Paperback
Wild Jinx, March 2008
Jinx Treasure Hunting #3
Mass Market Paperback
Down and Dirty, November 2007
Paperback
Pearl Jinx, July 2007
Jinx Treasure Hunting #2
Paperback
Rough and Ready, December 2006
Viking Series II - Book 6
Paperback
Desperado, December 2006
Paperback
Pink Jinx, November 2006
Jinx Treasure Hunting #1
Paperback
Sweeter Savage Love, August 2006
Creole Historical Series
Paperback (reprint)
Hot & Heavy, June 2005
Viking series
Paperback
The Red-Hot Cajun, April 2005
Cajun Books #4
Paperback / e-Book
Wet and Wild, October 2004
Viking Series II
Paperback
The Cajun Cowboy, May 2004
Cajun Books #3
Paperback / e-Book
The Love Potion, October 2003
Paperback (reprint)
Tall, Dark and Cajun, July 2003
Cajun Series
Paperback / e-Book
The Very Virile Viking, March 2003
Viking Series II
Paperback
My Fair Viking, April 2002
Mass Market Paperback
Truly, Madly Viking, July 2000
Viking Series II
Paperback
The Last Viking, December 1999
Viking Series II
Paperback (reprint)
The Bewitched Viking, June 1999
Mass Market Paperback
Blue Christmas, November 1998
Paperback (reprint)
The Outlaw Viking, August 1998
Mass Market Paperback
Frankly, My Dear, July 1996
Paperback
Hot & Heavy, November 0000
Paperback / e-Book

Videos