"From One Exciting Locale to Another...Can A Man Prove His Innocence...or Will His Nemesis Prevail?"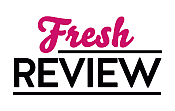 Reviewed by Kathyrn Little
Posted June 23, 2012

The beginning of NEMESIS will hook readers immediately. A robber walks into a bank and kills the cashier when the money is not delivered fast enough. Detective Hole takes the case even though there doesn't seem to be many leads. Although he is supposed to be an exceptional detective, Hole's life becomes complicated when a former love contacts him...only to end up dead while Hole wakes up with a headache.
More deaths follow Holes' former love and it appears that someone may be framing Hole. Hole is still striving to mete out justice for his deceased partner, but it isn't easy with the murderer striking at random intervals. Hole must stay on his toes and think fast to save his job and livelihood. When a criminal investigation begins, Waaler an adversary of Hole may appear to be trying to take him down a peg.
The mystery is very engrossing, but can be very complicated at times, you may find yourself going back to double check things as the storyline continues.
The only complaint readers may have of NEMESIS could be the excessive subplots, there are a lot of characters and smaller plots going on in NEMESIS...that may be hard to keep straight for too long.
Pick up NEMESIS for a great thriller/mystery.
Learn more about Nemesis
SUMMARY
A man walks into an Oslo bank, puts a gun to a cashier's head, and tells her to count to twenty-five. When he doesn't get his money fast enough, he pulls the trigger. The young woman dies--and two million Norwegian kroner disappear without a trace. After a drunken evening with former girlfriend Anna Bethsen, Police Detective Harry Hole wakes up at home with a headache, no cell phone, and no memory of the past twelve hours. The same day, Anna is found shot dead in her bedroom, making Hole a prime suspect in the investigation led by his hated adversary, Tom Waaler. Meanwhile, the bank robberies continue with unparalleled savagery, sending rogue detective Hole from the streets of Oslo to steaming Brazil in a race to close two cases and clear his name. But Waaler isn't finished with his longtime nemesis quite yet.
---
What do you think about this review?
Comments
No comments posted.

Registered users may leave comments.
Log in or register now!